Everyone wants to look gorgeous – and sexy – for the summer. A lot of women are working extra hard to get to that summer body shape. We at Destination Luxury, however, believe that everyone can look gorgeous for the summer. What you need are some fashion insights and the right set of designer swimwear for the season.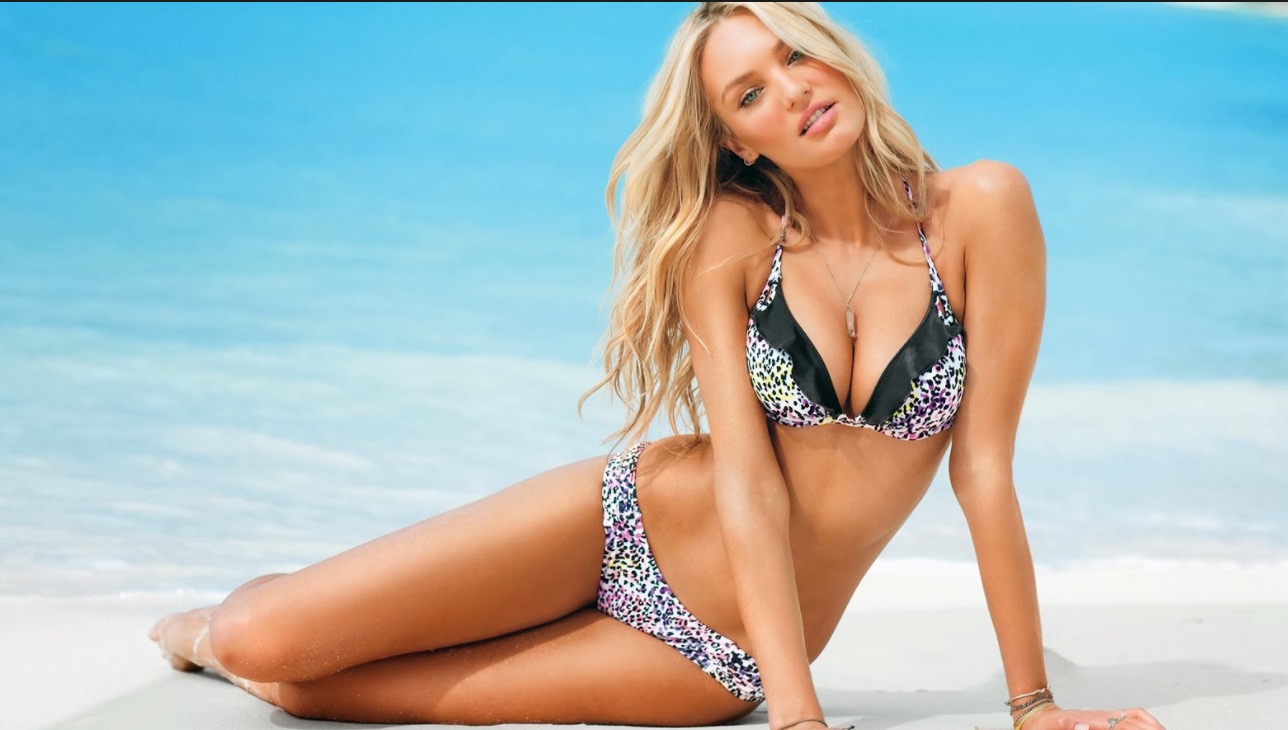 We talked to some of the best fashion influencers and our fashion contributors to collect the top swimwear tips for all of you getting ready for the season. Here are the best tips to keep in mind when choosing swimwear to buy.
For Some Careful Shape Control…
Not everyone can have that perfect summer body; that's perfectly okay. Instead of trying to change the shape of your body, it is much better to understand your natural curves and play to your strengths when choosing swimwear.
If you want to have complete control over the shape of your body or the silhouette produced when wearing swimwear, go with pieces that are matte when worn. It is even better to stick to fabrics that remain relatively non-reflective when wet.
Shiny fabric and accents often accentuate all the wrong parts of your body. A metallic one-piece bikini, as gorgeous as it can be, will take that control out of your hands entirely. Sticking with matte pieces is the way to go.
Don't forget to show some skin, too. Our fashion experts recommend getting a one-piece or a tankini with lighter bottom; go with lighter straps when you do choose to wear tankinis, as this creates an even more flattering look. A high-cut bottom is your best friend in this case.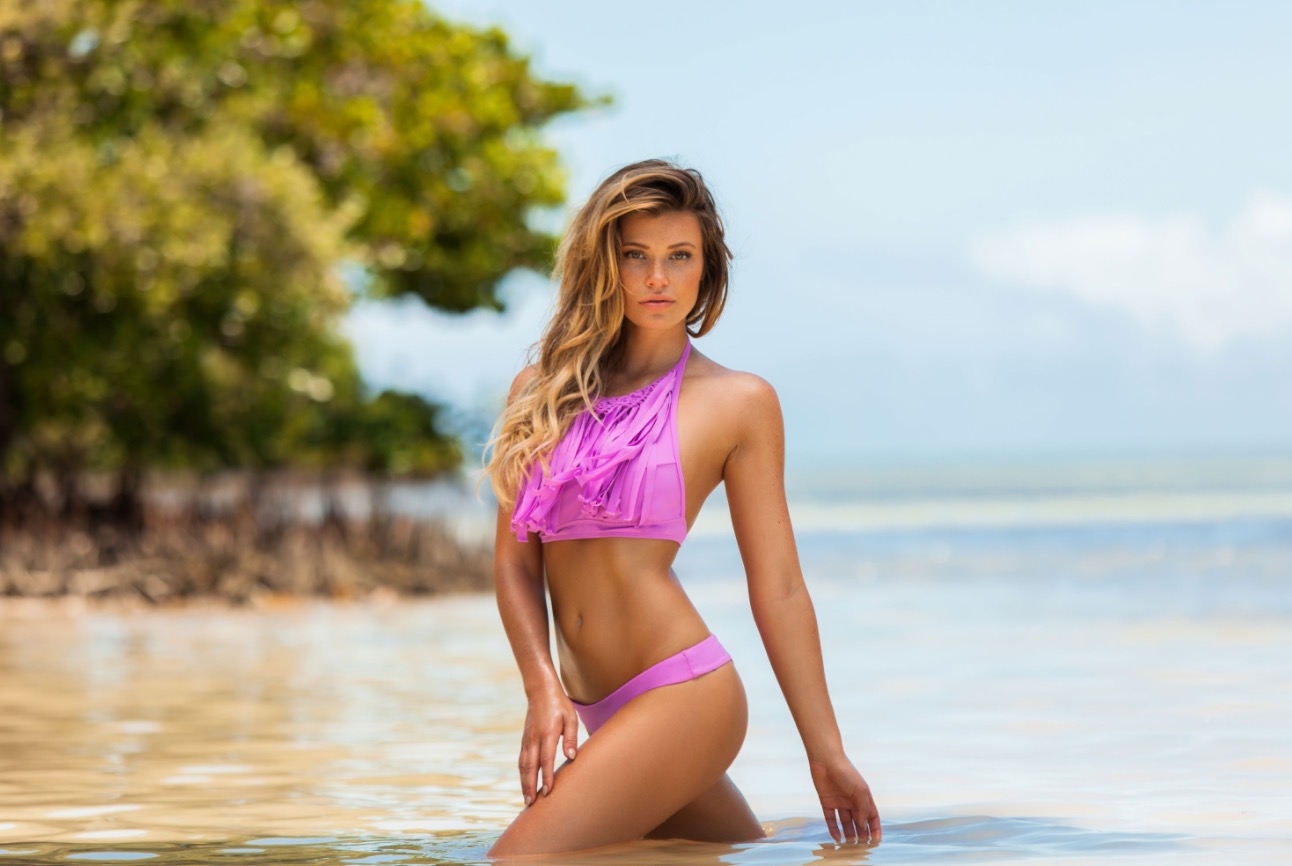 For Adding Curves…
Women with curves are not the only ones having problems choosing the right swimwear for the summer. Those who are slim are facing a different set of challenges too. However, there are simple tips you can use to get that gorgeous summer look with the right swimwear.
A one-piece swimsuit with accents is a good choice for adding curves. One-piece items with sheer cutouts or lace are very trendy this summer, plus they can help flatter the right parts of your body and create that summer look you are after. Since this is a particularly popular design, there is no shortage of options to choose from.
Stick with neutral colors and don't be afraid to play with accents and accessories. Let's say you want to add volume to your bust, you can go with pieces that incorporate ruffles or lace around the top area. You can also go for different necklines; there are a lot of gorgeous halter one-piece items that will look beautiful on you.
On the other hand, going for a high-cut on the bottom will help you create a nice curve and a beautiful silhouette. You can also use accents – such as the laced cutout on the side of the one-piece swimsuit – to show off some skin and add a pinch of sexiness to the look.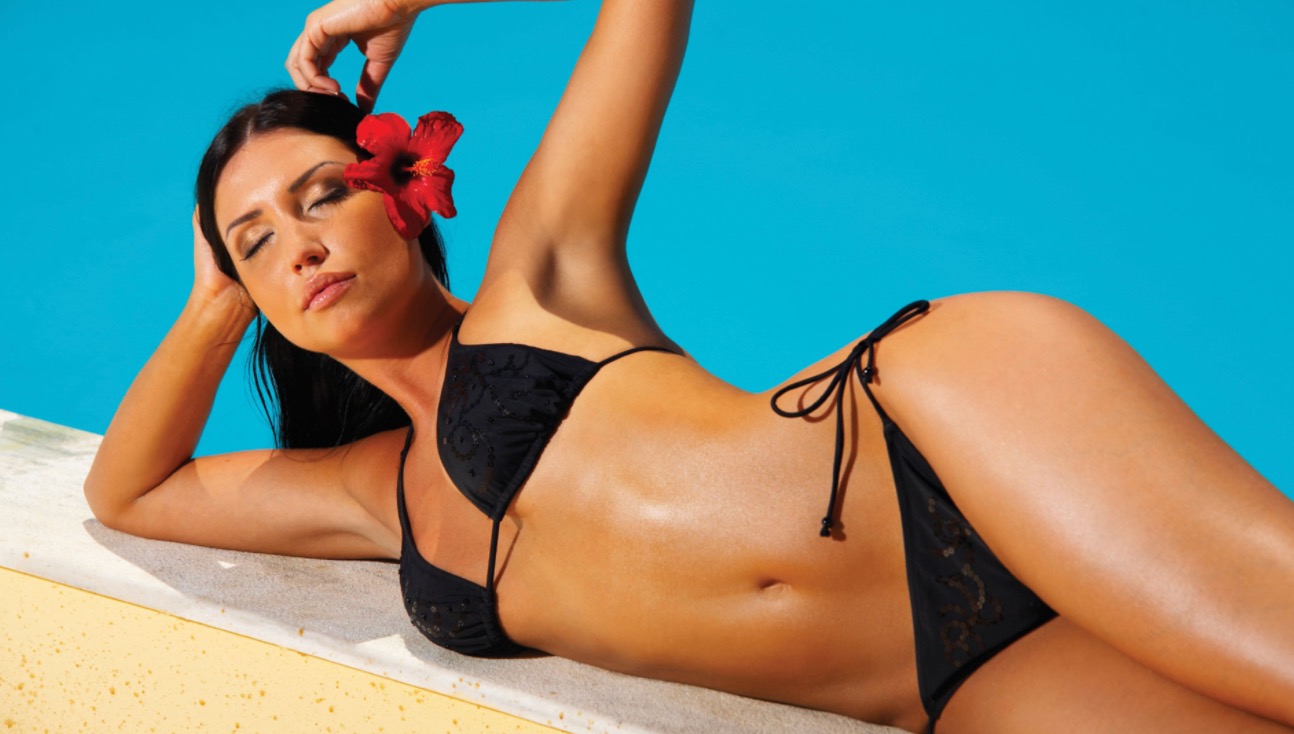 More Tips to Keep in Mind
Shopping for designer swimwear is like finding a best friend: everything needs to fit perfectly for the look to work. It is tempting to go for a bikini that is one size too small – usually in an attempt to accentuate the natural shape of your body – but the end result will not be as flattering as you think.
The same can be said for choosing the type and design of the pieces. If you have a big bust, for example, always make sure you can stay comfortable wearing the kind of top and neckline you choose. A halter top with a smaller string supporting the weight of your breasts may not be the most comfortable option.
You still have complete freedom to play with colors. Nude, black and white are the colors that will be making headlines this season. A lot of top swimwear designers are incorporating these three colors into their collections already. Patterns are also going to be a big hit this summer. One thing to keep in mind when you're trying to show those gorgeous curves is to avoid stripes.
Last, but not least, always shop for swimwear off-season. January and February are actually great times to start hunting for the latest designer swimwear, since you can still take advantage of the off-season discounts and special offers. You'll be able to find the perfect swimwear for your summer holiday and pick up a few other accessories to complete the look.