(Special Correspondent for Destination Luxury)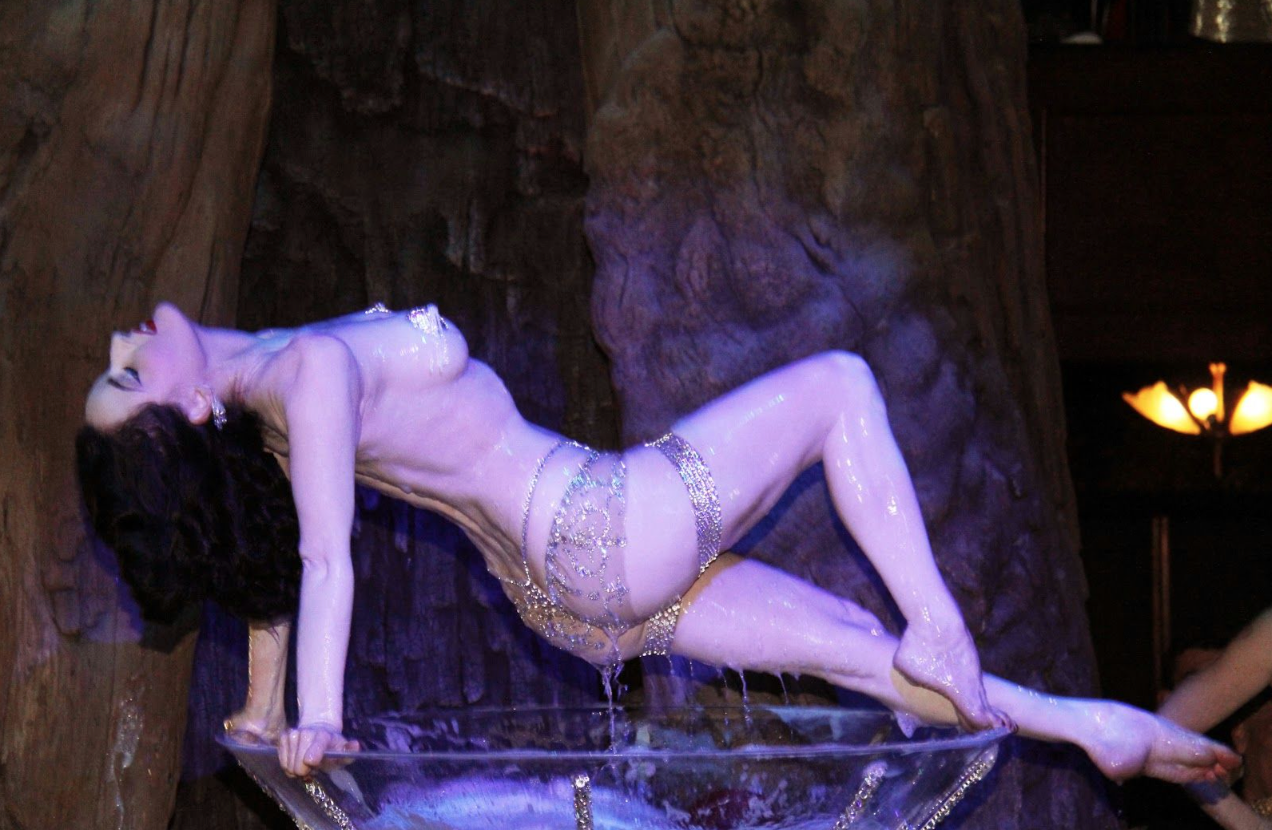 (Photo credit: @PinupAlternative, Instagram)
The 1930s establishment, Clifton's Cafeteria, reopened its doors October 2015 after a five year, multi-­million dollar renovation. From the giant faux Redwood tree that stands as a centerpiece for each floor of it's four level atrium, to its eclectic and unexpected decor, with stylish party/dining rooms; "Clifton's at Night" provided the backdrop to a New Year's Eve Extravaganza, hosted by Dita Von Teese and Dapper Day. Take a look at what unfolded throughout the enchanted evening.
Not Your Typical "Old Hollywood" Aesthetic
Unlike the "Old Hollywood" movies and publicity photos of yesteryear, the modern day version of the 1920s/­1950s style adorned the very diverse patrons who mingled together at Clifton's soirée. Guests enjoyed a variety of music as DJ's and live bands entertained. Grand Hostess Dita Von Teese, interacted with the stylish spectators before dazzling them with her burlesque performance. Each floor of the venue showcased it's multiple personalities as expressed through its unique decor.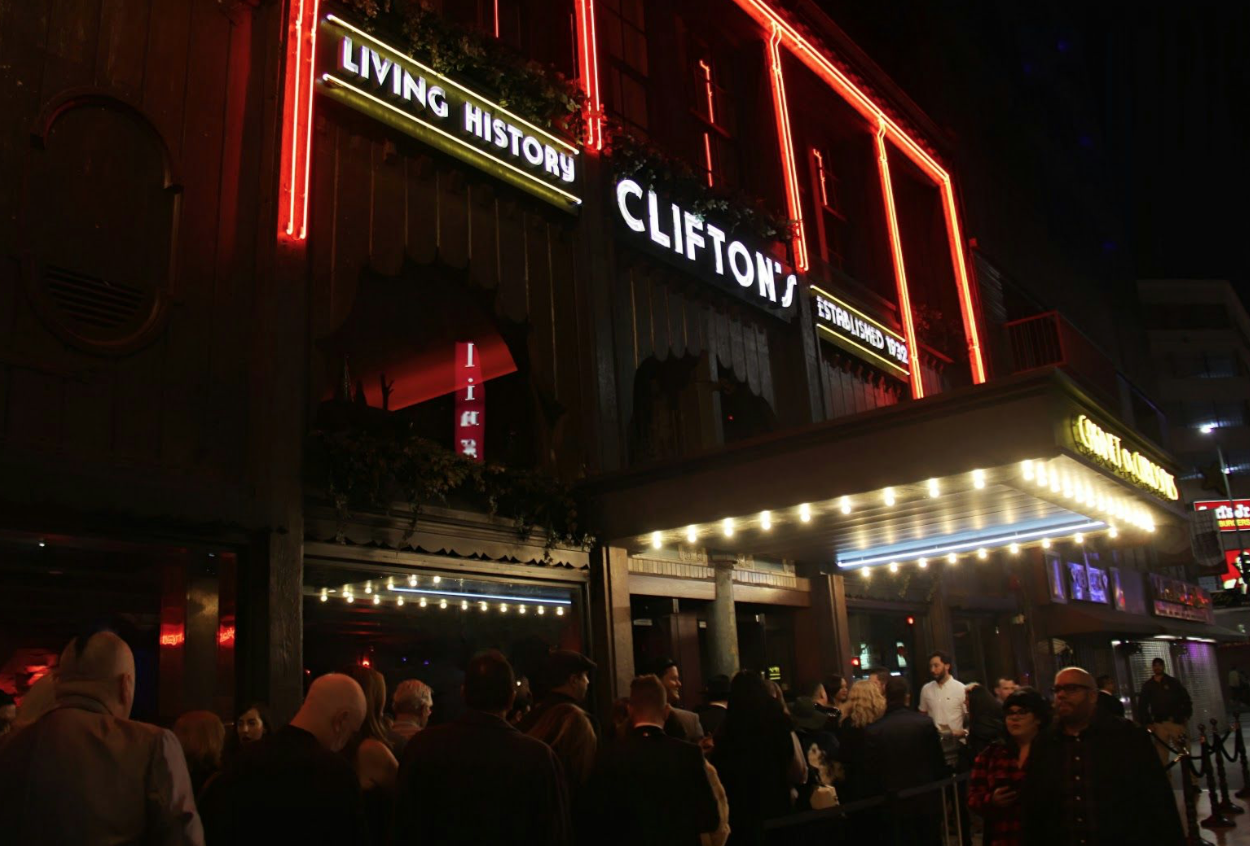 (Photo credit: Jason Kamimura Photography)
Examples include the top floor Art Deco and Safari blend lounge situated between the fine dining treetop area, and soon to open Tiki Bar. Taxidermy beasts posted in various spaces, are frozen in time and ready for their close ups. Of course one could not ignore, the giant replica of a Redwood tree that provided unique background scenery to Dita's burlesque performance. Many more decor surprises added to the excitement amid the retro ­glam crowd.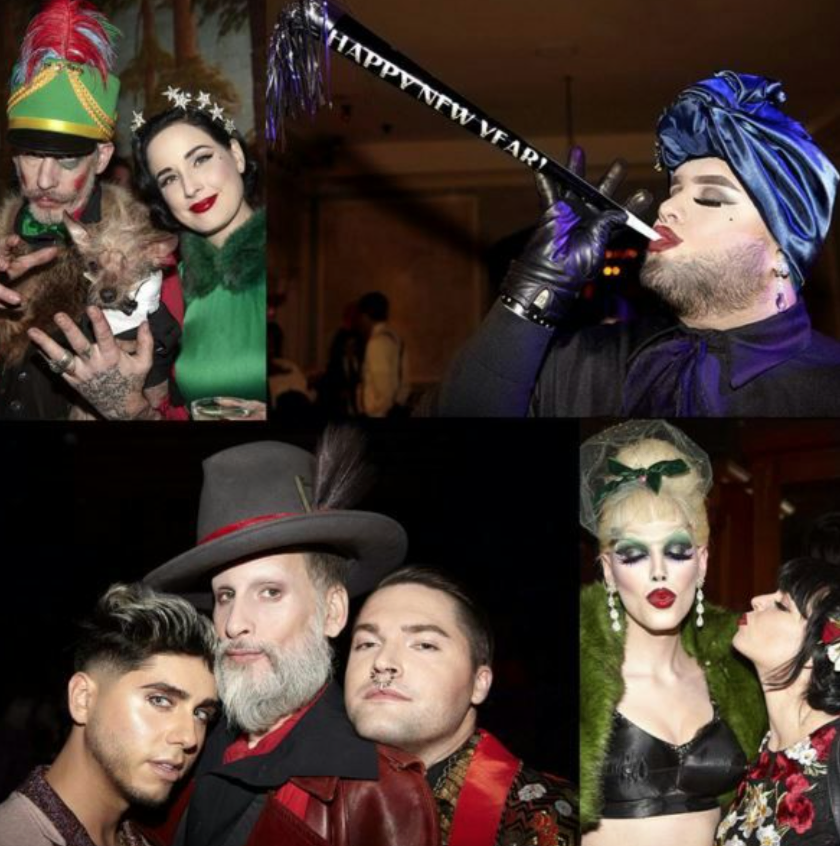 (Photo credit: @SanchezZalba, Instagram)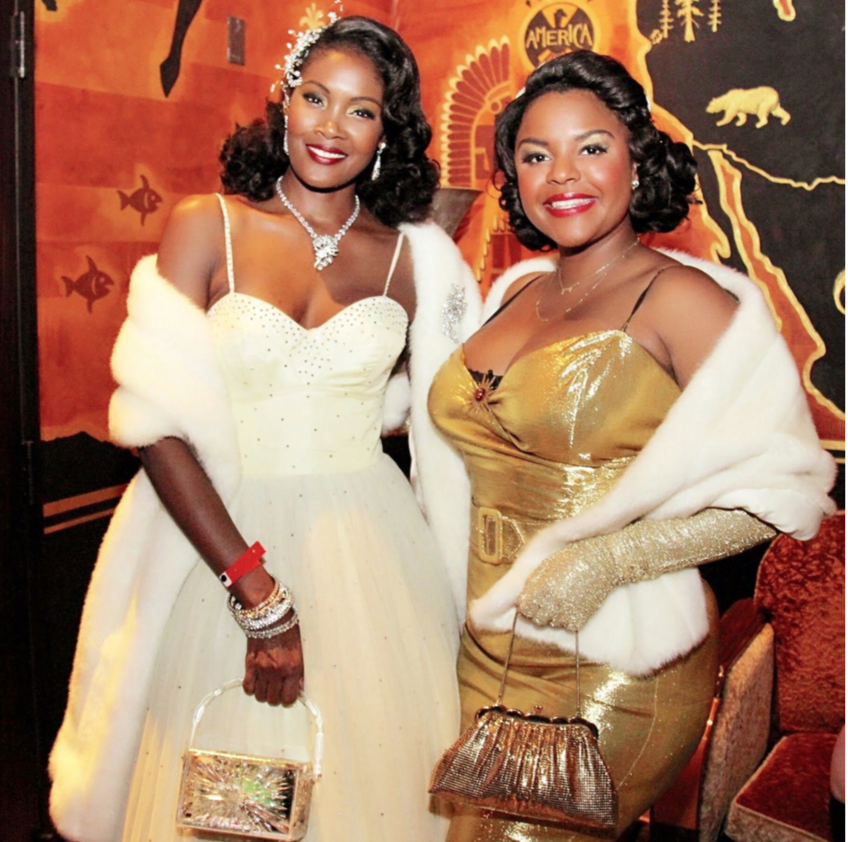 (Photo credit: Angelique Noire and Jenny Rieu on @TheBlackPinup, Instagram)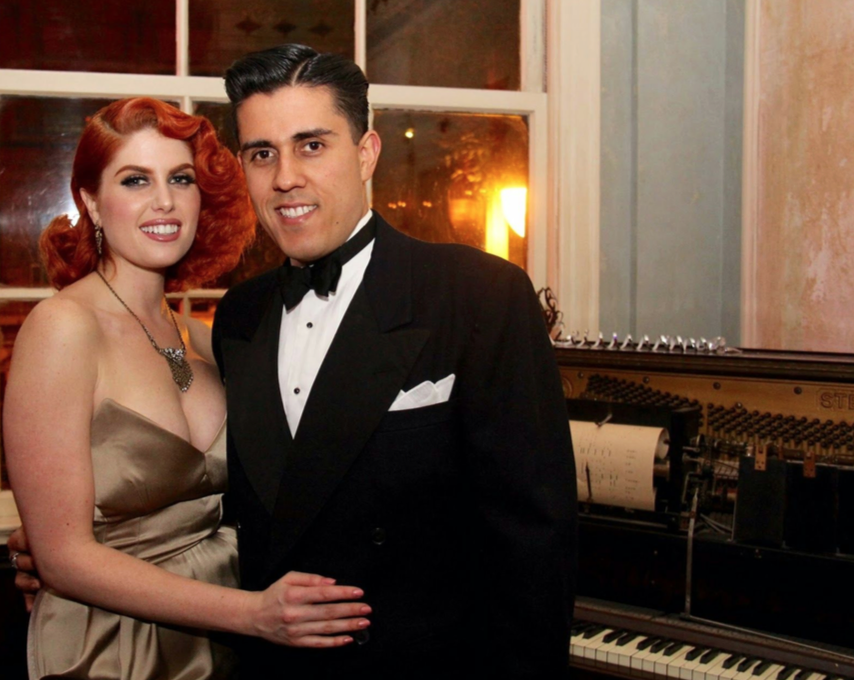 (Photo Credit: Doris Mayday and Daniel Danielson on @DanielDanielson, Instagram)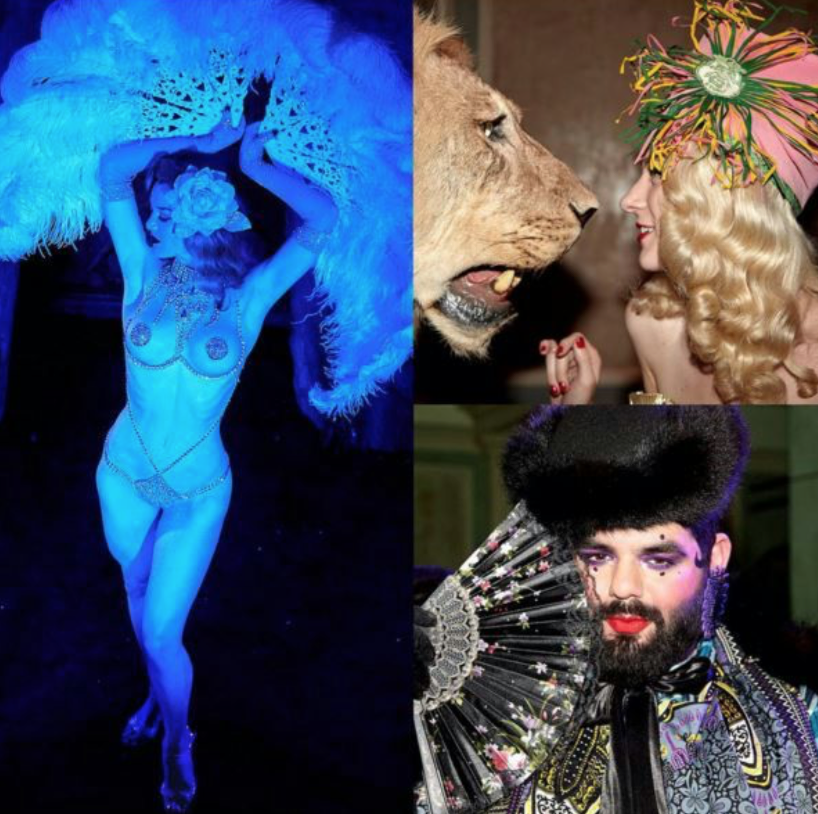 (Photo credit: @SanchezZalba, Instagram)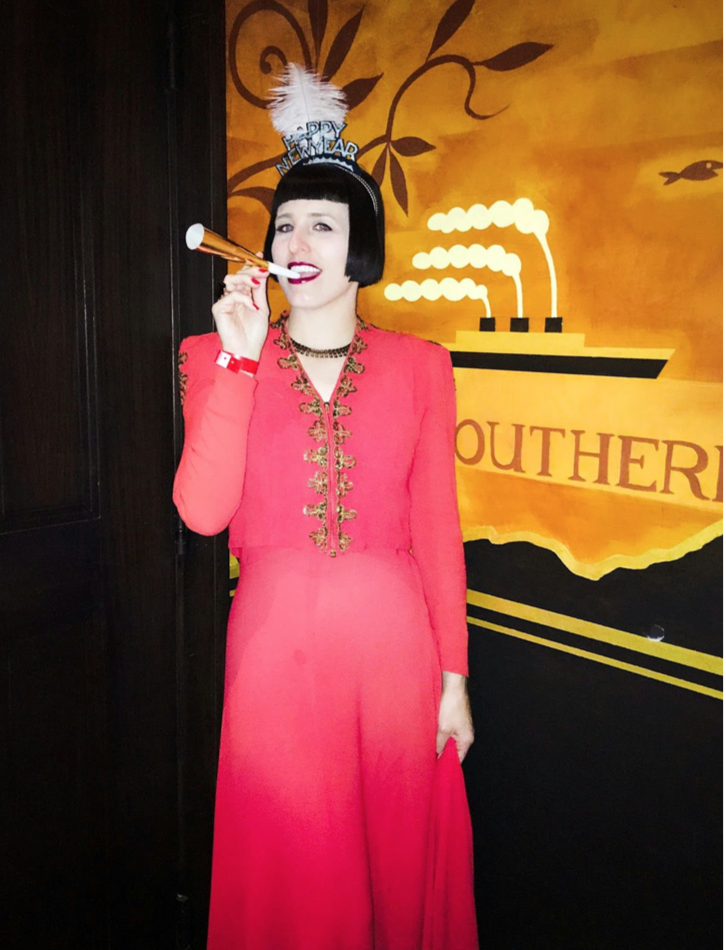 (Photo credit: Emily Hernandez photographed by Angelique Noire)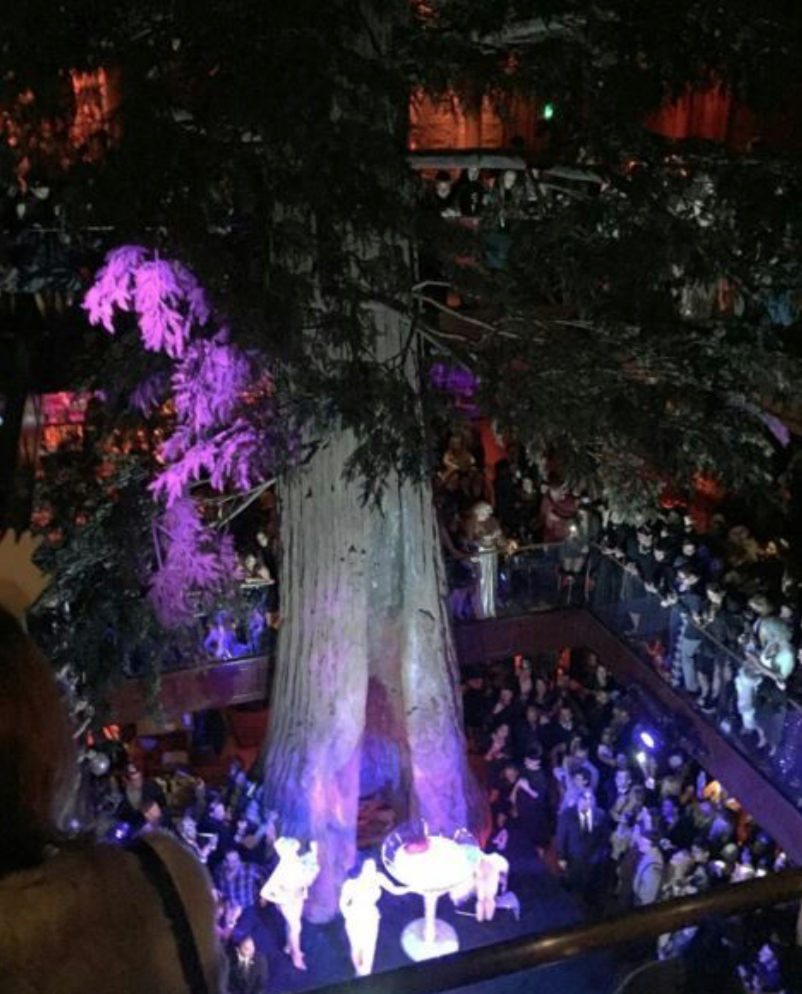 (Photo credit:@TheJustinJorgensen, Instagram)
Grand Hostess Dita Von Teese
As soon as the clock struck midnight, Dita sparkled and dazzled her fans with her signature "Girl In A Glass" performance. Under the seductively dimmed lighting that enhanced the ample display of sparkling Swarovski crystals on stage, she captivated her audience.
Dita glided about the stage as she removed her glitzy costume and thigh high stockings. Soon after disrobing, she bathed and twirled about her larger than life martini glass as she poured champagne about her body. Who knew taking a bath could look so glamorous?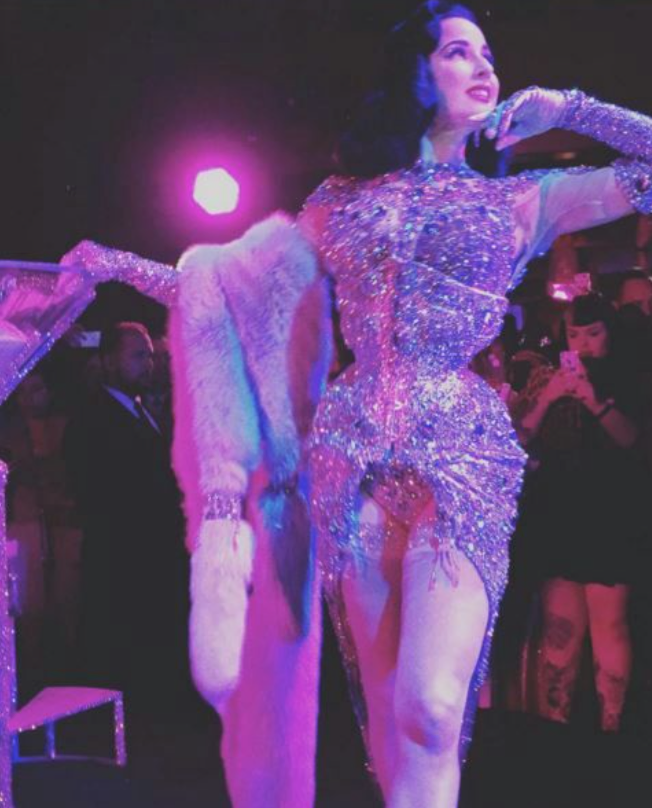 (Photo credit: @CalistaRuiz, Instagram)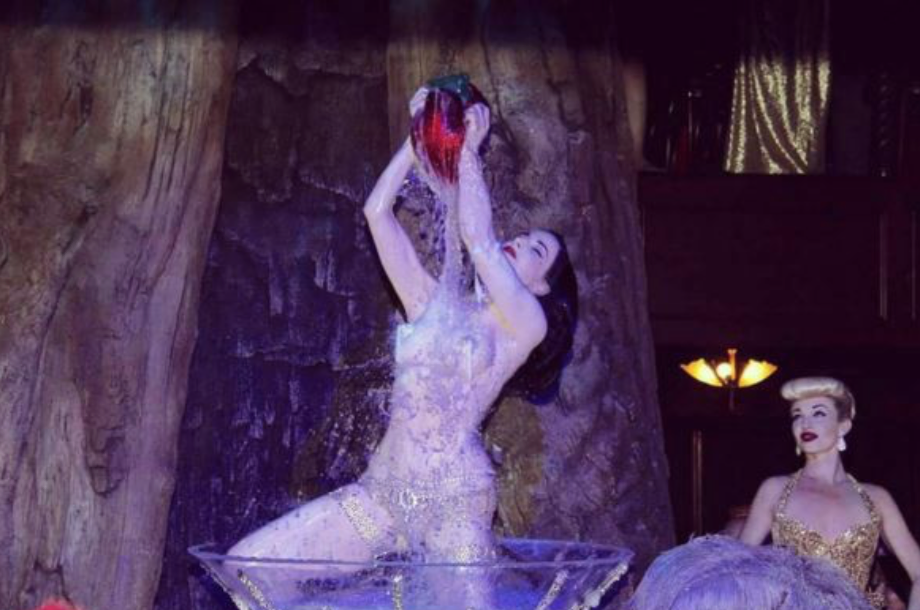 (Photo credit: @Jason_ Kamimura_ Photography, Instagram) Eat, Drink, and Be Entertained
Other special treats for the evening were The Big Butter Jazz Band and The Black Top Trio, who played live music for swing and jive dancing clientele. The Dapper DJ, Dave Hernandez and DJ Anduze kept the crowd moving with a variety of music in other rooms. In addition, several burlesque beauties highlighted the evening prior to the main act, Dita Von Teese. Clifton's New Year's Eve Extravaganza brought Old Hollywood flair to today's nouveau classic enthusiasts, in an exciting way!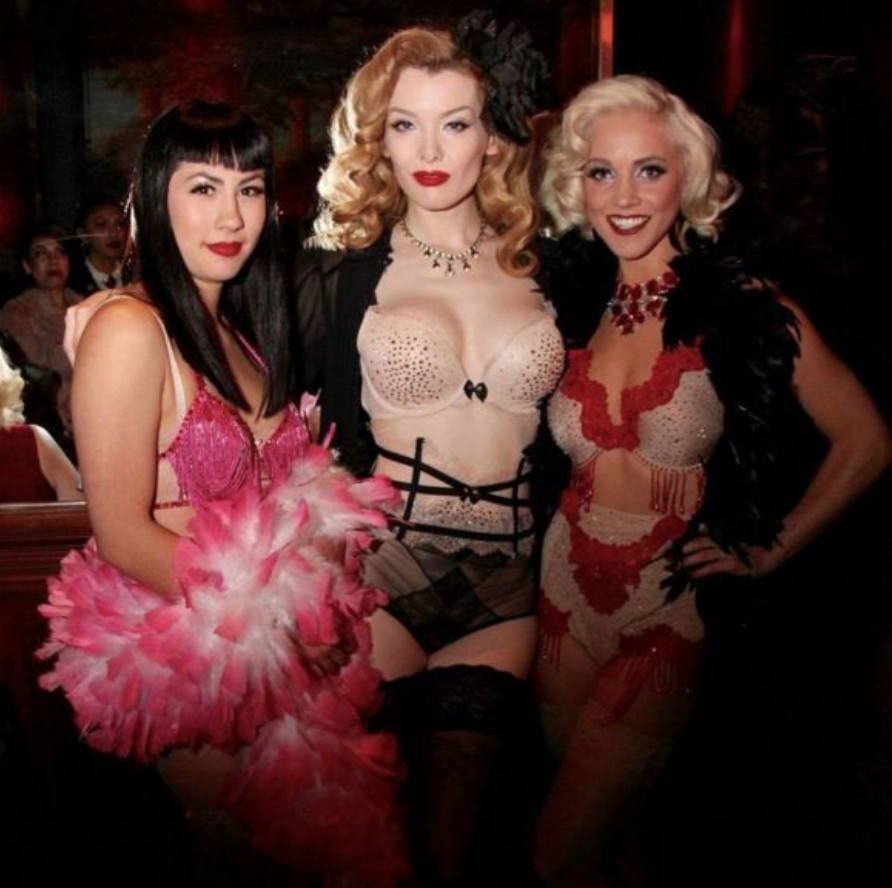 (Photo credit: @PinupAlternative, Instagram)