French native Nathalie Dubois-Sissoko, president and CEO, DPA Group recently celebrated the 91st Academy Awards with winners, nominees, presenters and A-listers at an exclusive luxury gifting lounge held over two days at the Luxe Hotel on Sunset.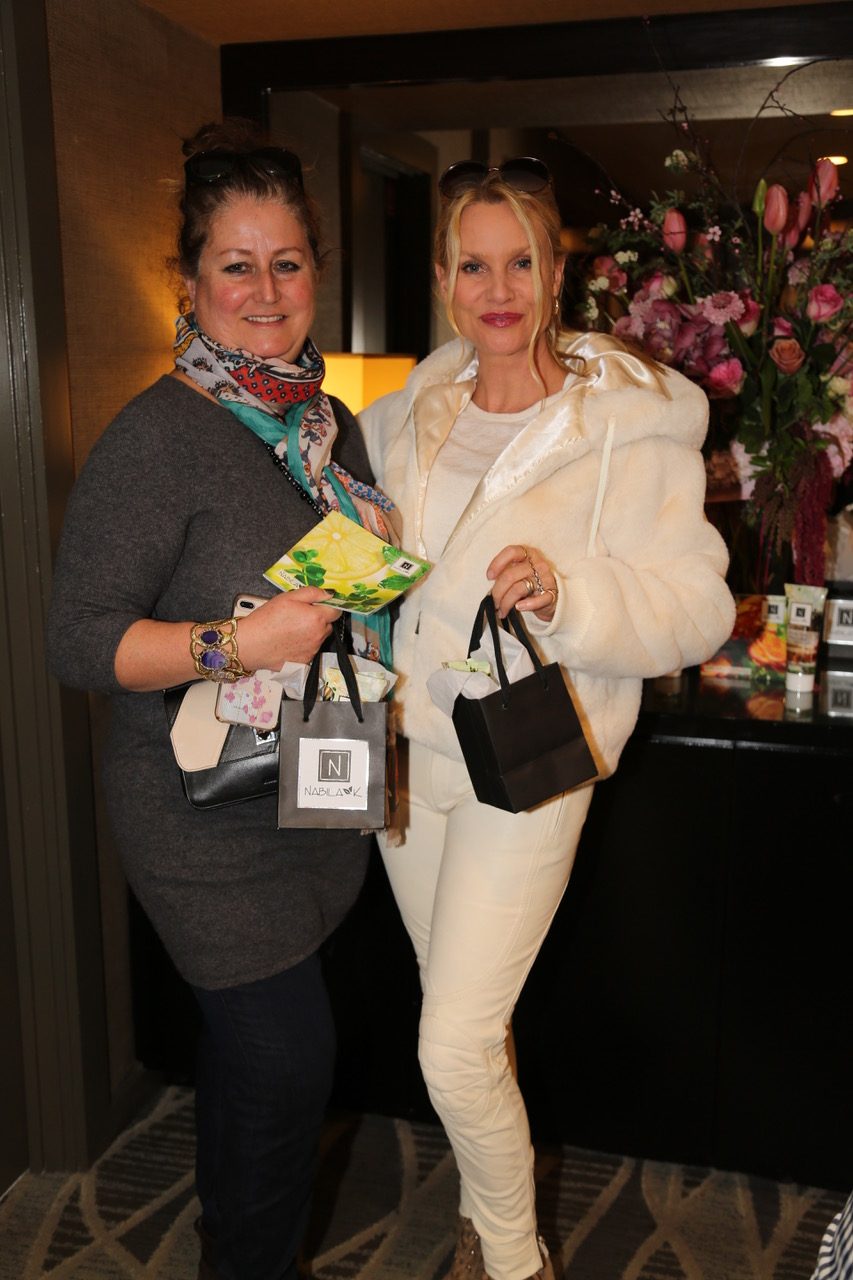 Each year, Dubois hosts the most exclusive, by invitation only, luxury lounges in Beverly Hills, Paris, as well as her annual celebration at the Carlton Hotel during the Cannes Film Festival.
In celebration of the Oscars, Dubois presented the latest global brands in the areas of travel, beauty, fashion, jewelry and food and beverage.
The parade of international celebrities that stopped by included Angela Bassett, Donal Logue, John Savage, Gilles Marini, Kristin Moldanado, Sony Pictures Classics president Michael Barker, Nicolette Sheridan, Pollyanna McIntosh, Pooja Batra and many nominees and winners from Oscar-nominated films Black Panther, BLACKKKLANSMAN, Green Book and VICE.
Switzerland's De Marquet showcased its coveted clutches featuring bespoke designs created especially for the red carpet, while Geek Eyewear offered up its stylish eyewear and sunnies and Bad Days gifted its branded T-shirts.
Beauty products and services featured were HAAS Wellness Center, Jacqueline Piotaz of Switzerland, men's grooming products by HUE New York, Nabila K lotions, RoseVi Nail Bar, and Sheer Necessity Coffee Addict Scrub by Kimmee Jeppson.
China-born designer Christine Ear launched her stunning fine jewelry line Chi Mer, while Canada's Lisa Young Lee presented handcrafted crystal, Reiki healing bracelets and Herkimer Diamond Fallen Stars showcased its gorgeous one-of-a-kind quartz pieces.
Select celebrities were gifted trips to Relais and Chateaux's Le Taha'a Island Resort and Spa in French Polynesia and to Soori Bali Resort.
Also on the agenda were spiritual readings by Truth in Hand with Lisa Greenfield, pet readings by Connect with Keao, Reiki sessions with Synergy Heals, as well as Maji yoga apparel.
Each year DPA places the spotlight on charitable organizations and this year Stepping Forward LA and Wolf Connection were the featured non-profits.
Luxury Provence rosé brand Château de Berne also presented its elegant wines. Additional companies represented included Antioxidant Water, Buttery Popcorn, Chipz Happen, Dreamy Creations, Go Macro, Harmless Coconut Water, Harmless Harvest, H2 Rose Water, Oasis Naturals Hummus, Topo Chico, Twinkle Brown Sugar and Sunny Blue.
Photos by Cecile Boko and Rose dePont.