By Katherine Fleischman
The city of Barcelona is renowned for bite-sized tapas, jamon iberico, colorful markets and some of the most tasteful gastronomic delights, curated for the sensible palate, whether you choose to venture to Las Ramblas or stroll by the seaside. Hotel Arts Barcelona, where the sky meets the sea, is a waterfront Mediterranean oasis, a coveted resort-style destination in its own right, celebrating a laid-back coastal lifestyle with all of the perks of a luxury beach retreat.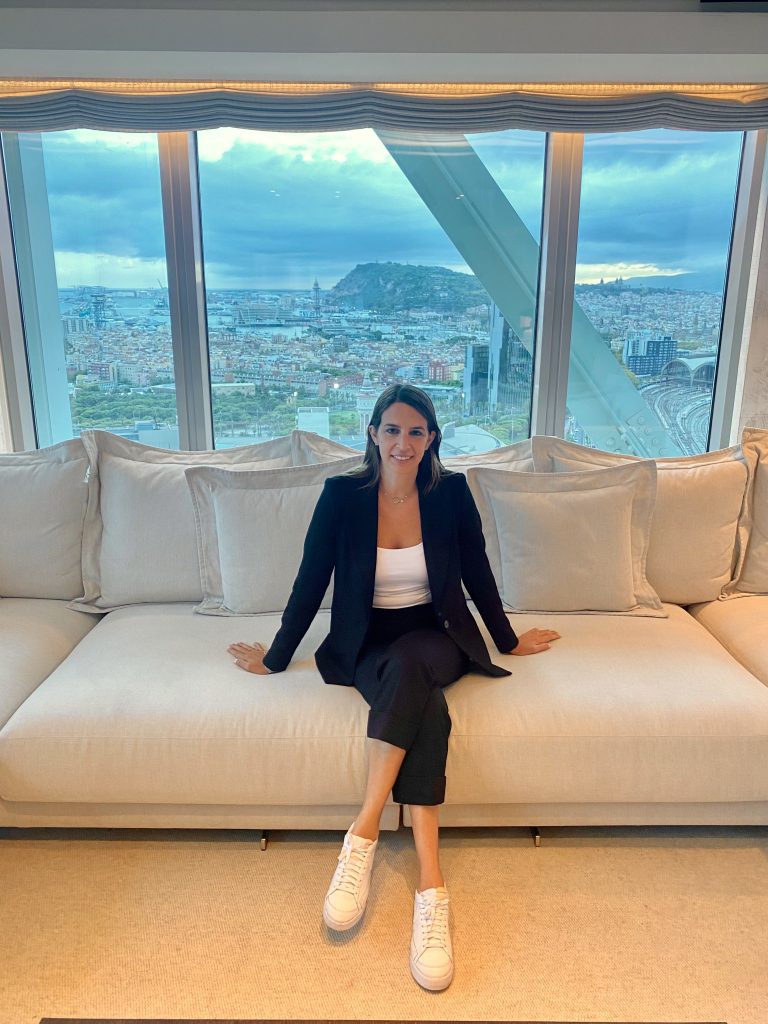 From the moment you walk in, you feel like you are drenched in luxury. Whether there is a wedding or a convention going on, there is always activity happening at the hotel and it is perfect for large groups, boasting over 400 rooms. Hotel Arts has an iconic history, being the first hotel that hosted the Olympic players in 1992, when the ocean became accessible to city goers and the entire city was cleaned up in preparation for the games. Although the hotel was not officially open, it did host some of the most epic players that year, and fully opened two years later. They are now celebrating the 30 year anniversary of the Olympics held in Barcelona back in '92, as well as the growth of Port Olímpic, now full of exciting clubs and bustling restaurants, with the rooms showcasing panoramic views of the ocean.
The most interesting of the suites is named The Arts Suite, a collaboration with We Collect, a gallery that scopes out up-and-coming artists from across the nation. The suite's bare walls are filled with large canvases belonging to these monthly rotating artists, and their tagline is "I Slept in a Gallery" ($6,000 per night). You can even purchase the works straight off the walls and take a piece home with you. The other room levels include the Deluxe Guest Rooms from 400€, Executive Suites from 600€, Club from 700€ with your own private breakfast room, and Penthouse from 1,000€ per night with two-story options (and the ultra-luxe selection providing your with own mini-cooper to drive around!) Did you know their standard rooms are larger than any other hotel in the area?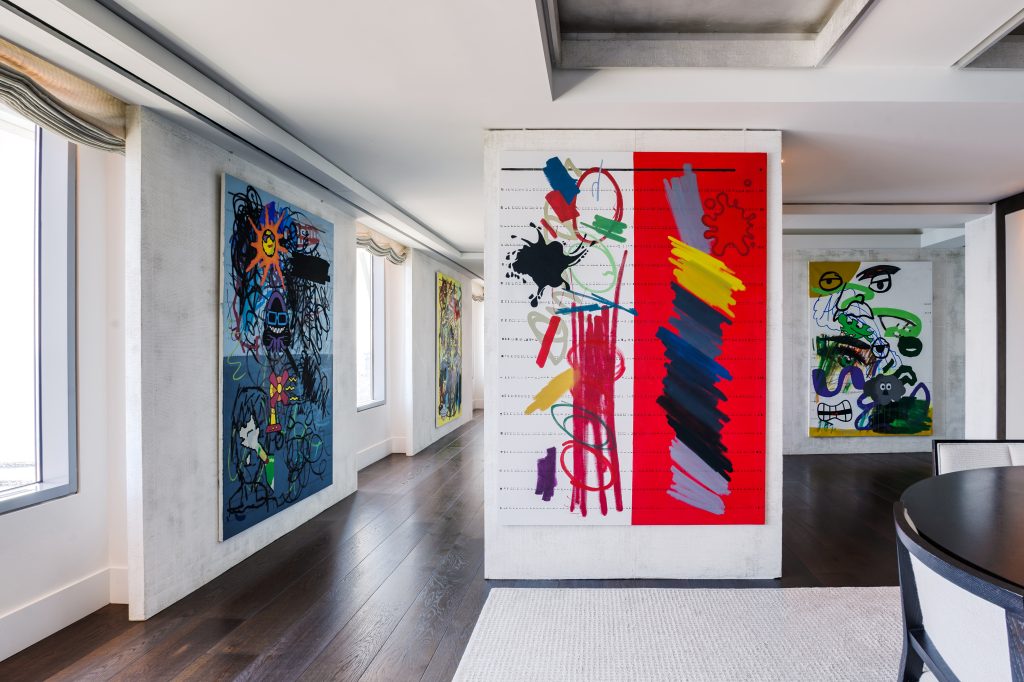 As far as spirits and dining go, make sure you grab a crafty drink at the sleek P41 bar before heading to the 2 Michelin-starred Enoteca, led by 5 Michelin-starred chef Paco Perez. The 16-course autumn inspired menu highlights raw products, with innovative dishes using squid ink, an injection of truffle and mushroom into a spaghetti-like tube, and tartar of squid. Drawing inspiration from Mother Nature and the area of Mar d'Amunt, known for sea bass, white sea bream and turbot, as well as world-famous prawns, langoustines, blue lobster and anchovies, seafood is a staple on the entire menu.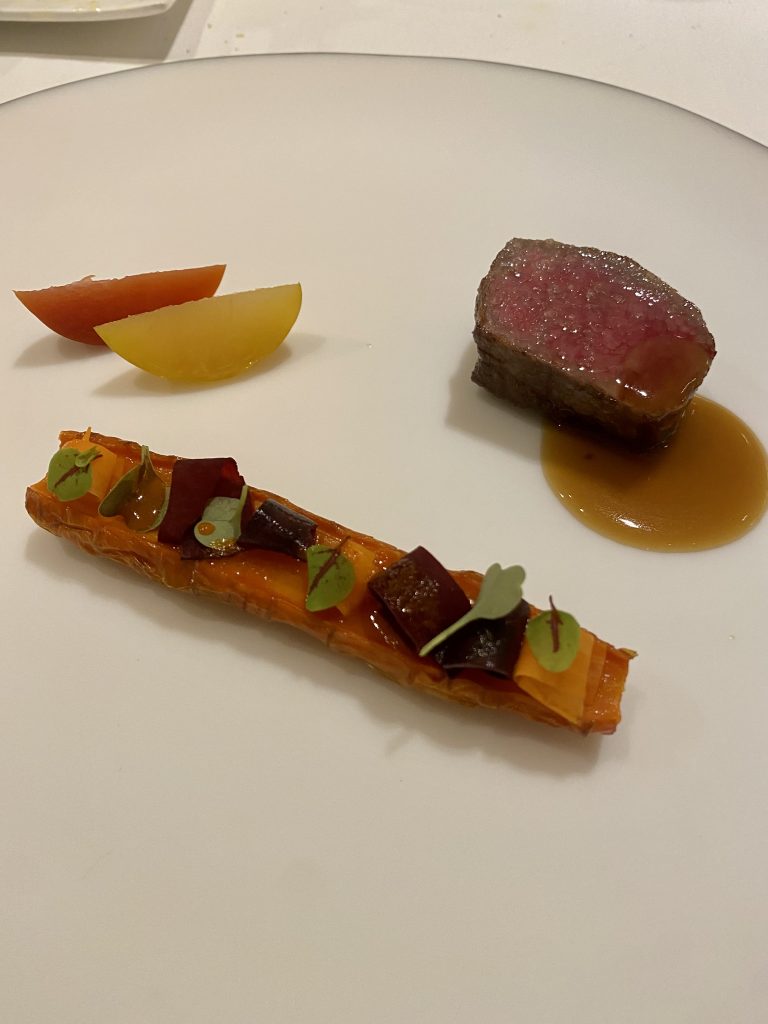 Make sure you unwind before you go with the water area at 43 Experience, The Spa, which feels like you are suspended in a floating pool midair, and the private area also includes a sauna and steam room, with an array of massages, hair, face and beauty treatments to choose from. For a wholesome experience that promises an enlightening take on Barcelona, Hotel Arts should be your first and last stop.

Photos Courtesy of Katherine Fleischman.