Whether you're visiting Charleston, South Carolina, for business or pleasure, a stay at The Charleston Place Hotel is a prime way to ensure you experience a rejuvenating trip that highlights the best in Lowcountry culture and genuine Southern hospitality. This historic property is located on a peninsula, close to public transportation, and offers amenities like valet parking and EV charging stations. This independent hotel has been serving guests since 1986 and continues to deliver when it comes to comfort.
Amenities
The hotel's convenient location near landmarks such as Gibbes Museum of Art, Rainbow Row, College of Charleston, and Pineapple Fountain make it easy for guests to explore the best that Charleston has to offer. But even before you set foot outside the hotel, there are numerous shops, a cocktail lounge, and a spa to pamper guests. The hotel's perks include free bike rentals and concierge services to assist in making plans that best fit your interests. Curated winter and seasonal experiences allow guests to enrich their visit with dinner and entertainment packages, holiday treats upon arrival, created snowfall, and carolers between Thanksgiving and New Year's Eve.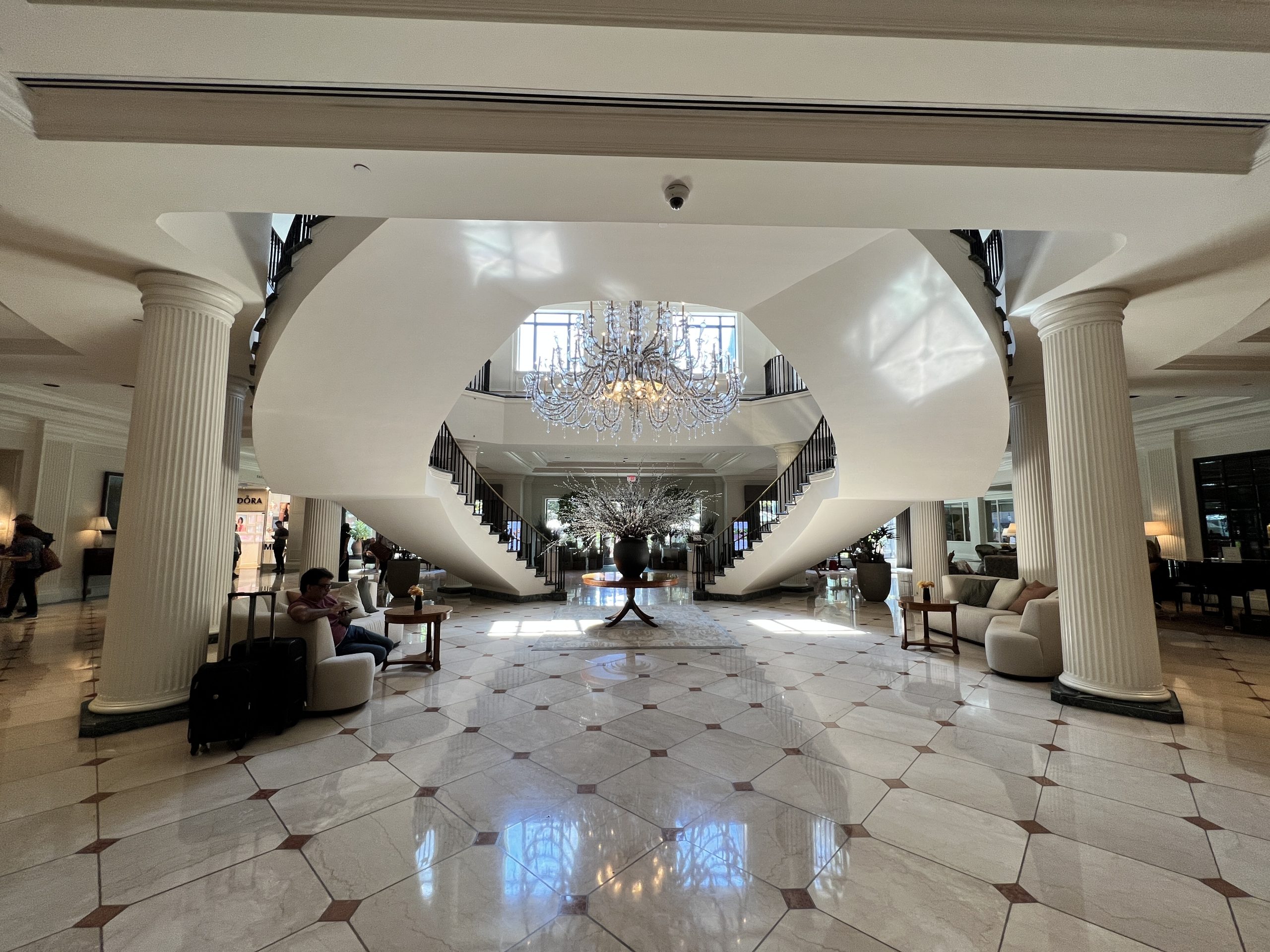 Elegant Rooms and Services
Guest rooms and suites have traditional Southern influences, including elegant and pastel colors, rich wood, sumptuous linens, and beautiful views. Upscale suites offer additional high-end furnishings like sofas with luxurious fabrics and expanded room services. Pet parents will appreciate knowing that dogs are welcome and that pet-sitting service may be arranged. The Spa at Charleston Place includes ten treatment rooms, including a soothing relaxation lounge. Book a couples massage or indulge in sauna, steam room, or body treatments under the experienced care of professional aestheticians dedicated to supporting your body and your mind.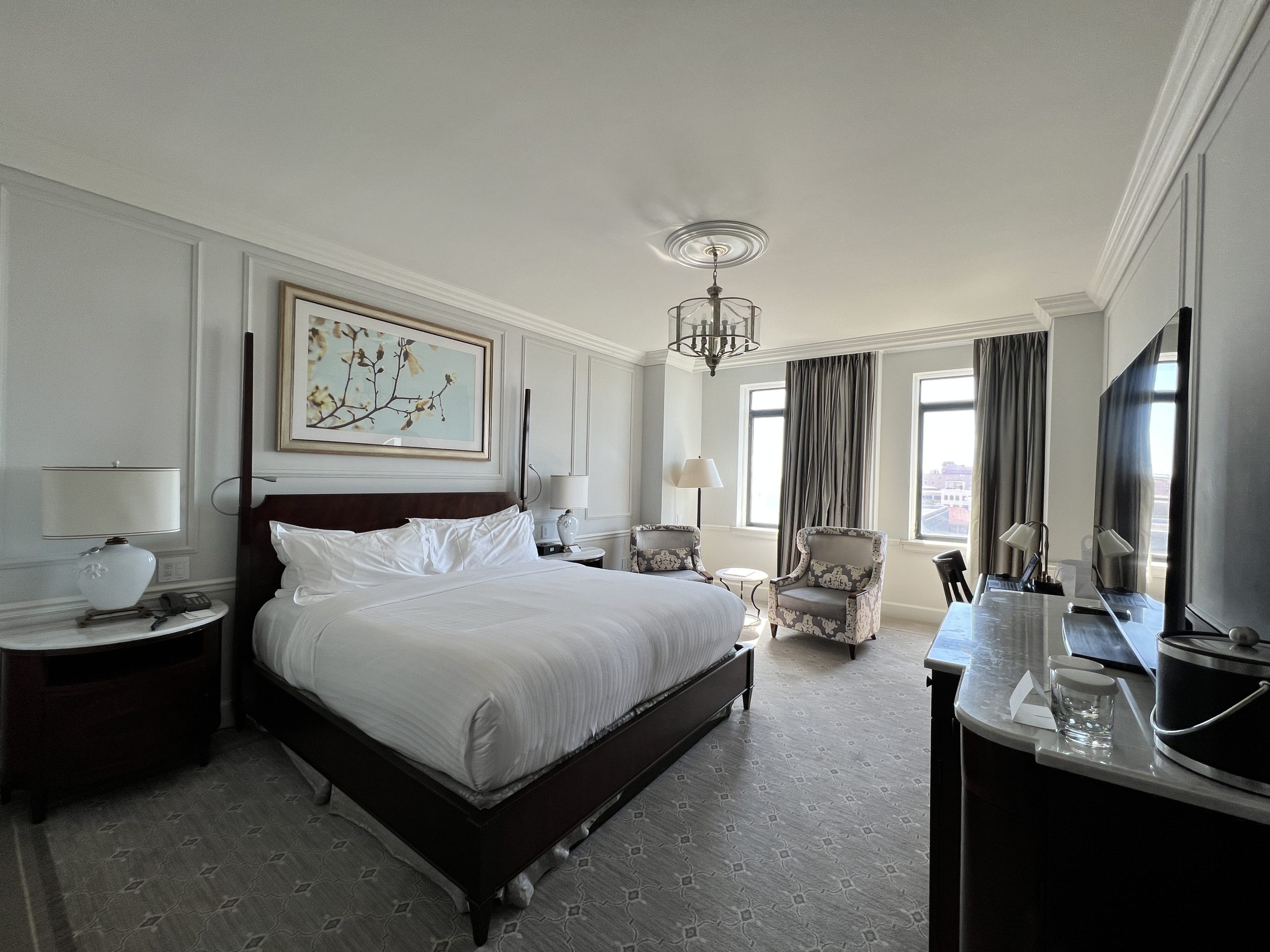 Hosted Restaurants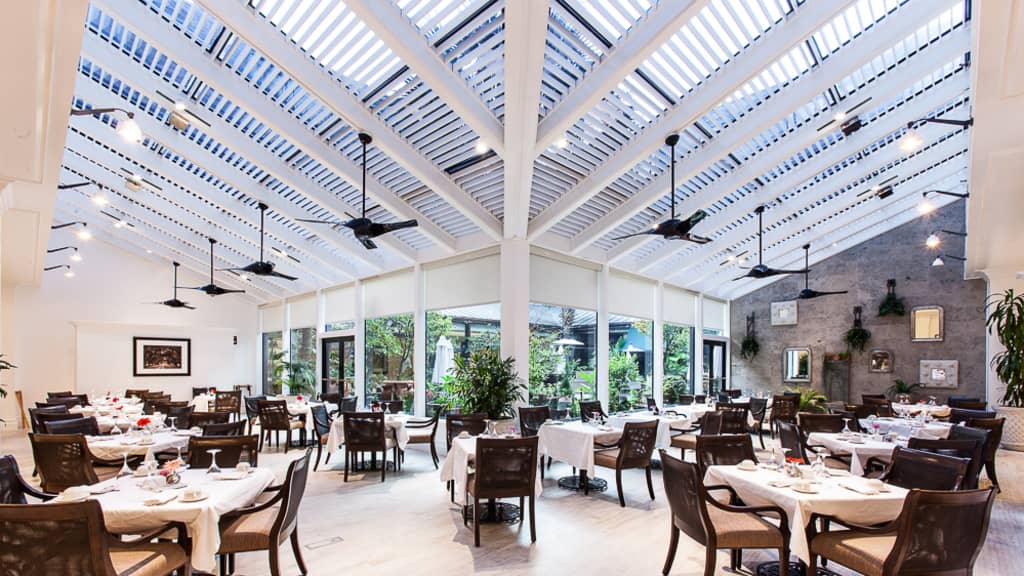 At the Charleston Grill, Executive Chef Michelle Weaver has crafted a menu of seasonal Southern, French and contemporary flavors, and diners enjoy live music nightly, too. Palmetto Cafe serves breakfast, lunch, and weekend brunch in a light-filled and gracious setting where Lowcountry favorites hold court on the menu. Take it easy at the Thoroughbred Club, the sophisticated lobby bar with live music and hand-crafted cocktails. Meeting at Market is the hotel's gastropub with great views, sports on TV, pub food, a craft beer menu, and wine and spirits. With the bar menu and drinks served at The Clocktower Terrace, poolside dining means you don't need to interrupt your fun. And of course, in-room dining offered all day makes it easy to simply stay in or turn in early.
At The Charleston Place, you'll receive the epitome of attentive service and warm hospitality that exudes class with your satisfaction in mind. The next time your travels take you near Charleston, make your reservations at The Charleston Place.