With the holidays swiftly approaching, we wanted to sprinkle a little fairy dust and make this year's festivities extra special. We have curated some of the latest luxury gift ideas that will inspire and impress.
For your favorite homeowner, the Bluu Round Gas Fire Pit is this year's showstopper. Create new memories and an inviting atmosphere with Bluu's beautifully designed fire pits that encourage friends and family to gather around a warm, toasty campfire without leaving their backyards. The fire pits are available in several sizes, suitable for any size property.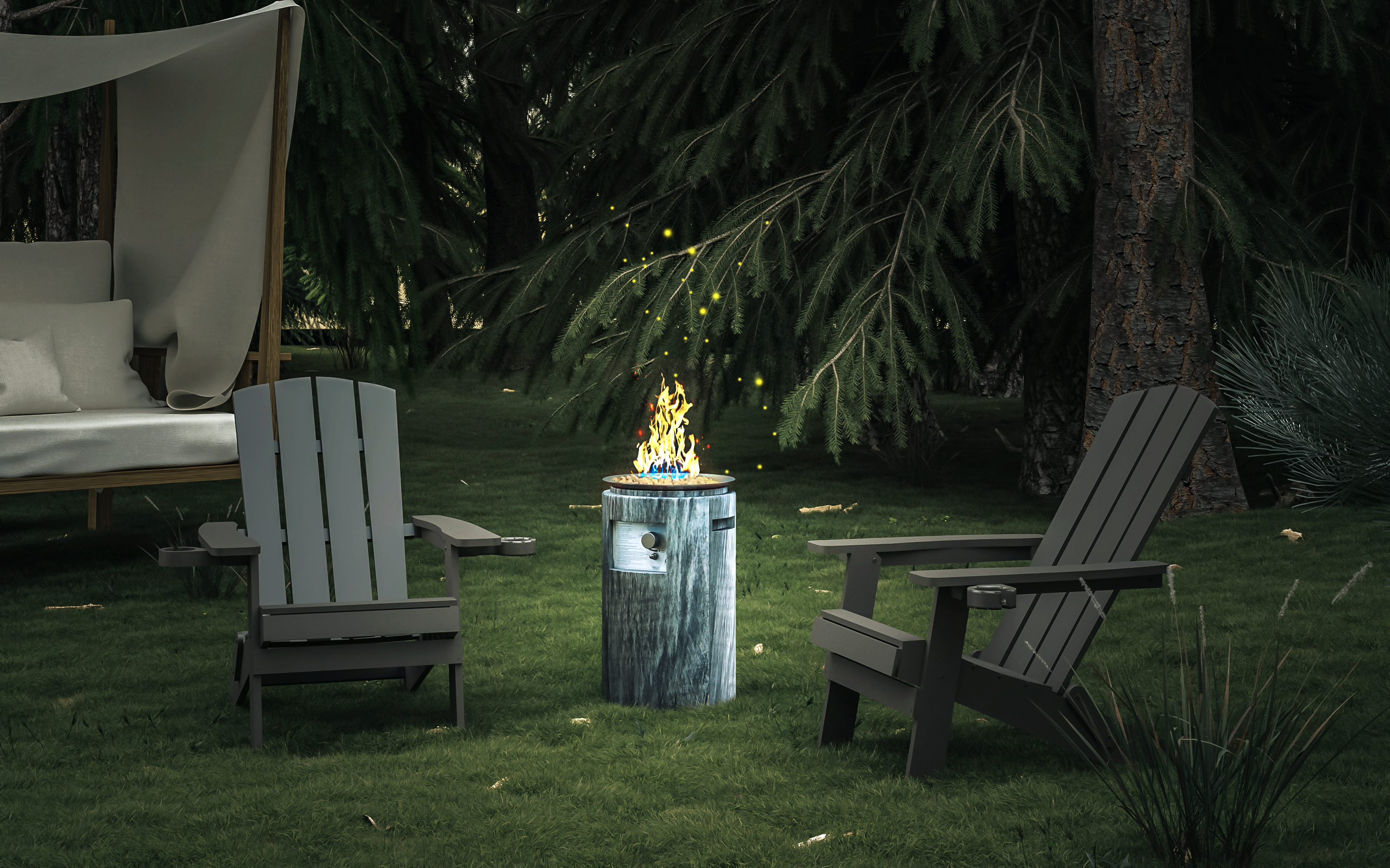 Now on the best of the rest…What a more special way to show your appreciation of someone than with a little bling. On to my jewelry favorites of the season.
Translated as "the fire within," Angara is an upscale brand that prides itself on creating handcrafted fine jewelry made with natural-colored gemstones, high-quality diamonds, and pearls. Each piece is customizable and made with care and precision to make each piece as unique as its recipient. The Scattered Round Diamond Princess Tiara Ring will become a crown jewel.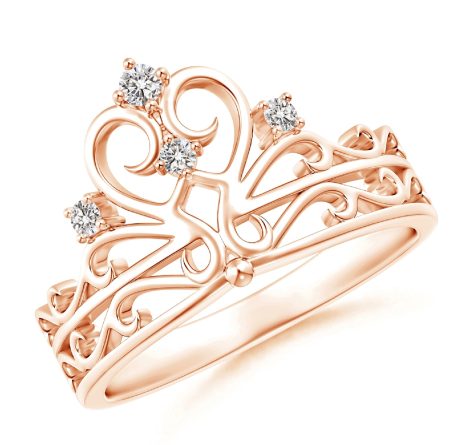 Created to help one express their individuality, the Jedora marketplace brings together established and emerging brands to provide a one-stop-shop for all your jewelry, watch, and loose gemstone needs. The Rose Gold Diamond 'Love' Necklace is all you need.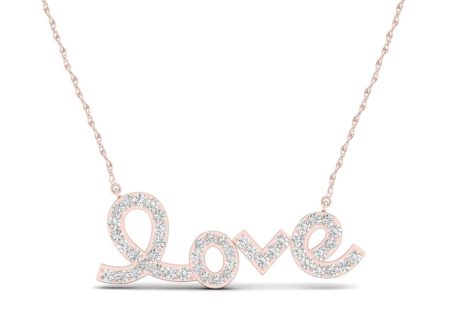 For years, Genevive Jewelry has been the supplier of curated collections and offerings featuring a mix of latest designs. With colored gemstones being one of the hottest jewelry trends of the season, my choice is the beautiful emerald and diamond tennis bracelet.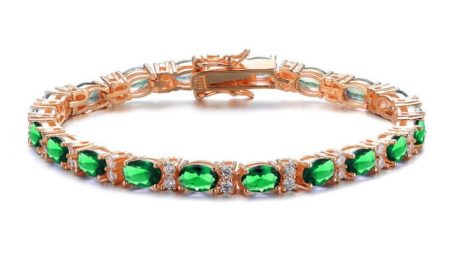 Speaking of green, Ibiza Passion's Transformation Malachite Heart Bracelet will help you "feel the magic of new beginnings, because transformation is what life is about." The Latin American brand designs unique, faith-inspired pieces based on ancient symbols.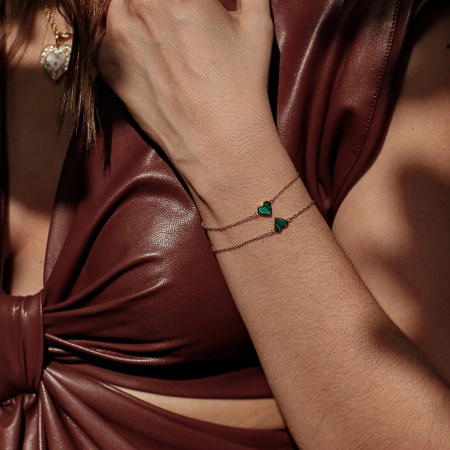 Founded by commercial interior designer Diana Lee, Studiyo Jewelry is a US-based brand of handcrafted minimalist jewelry inspired by architecture and urban environments from all over the world. The company is dedicated to supporting families in need, donating a percentage of its profits to organizations including Feeding America, Girls Garage, and Planned Parenthood.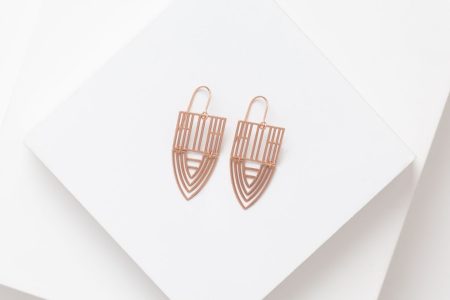 Last but not least in the category, The Beaded Art Boutique's beautiful, one-of-a-kind pieces are the perfect gift to enhance a woman's inner beauty. The Heart and Flowers Necklace is stunning.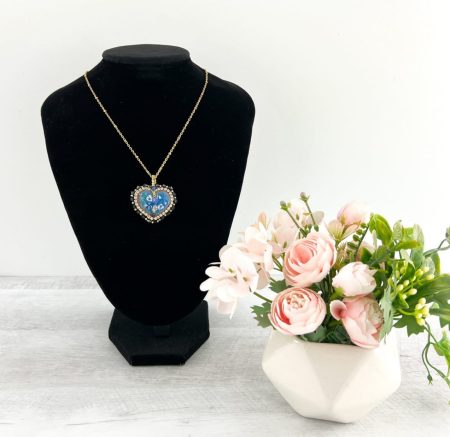 This year's most fashionable finds will not disappoint. Leather clothing is a luxurious and timeless gift that will be cherished for years to come, and Zippi Leather offers a large collection of 100% genuine leather, custom-made apparel items from jackets to skirts to even jumpsuits.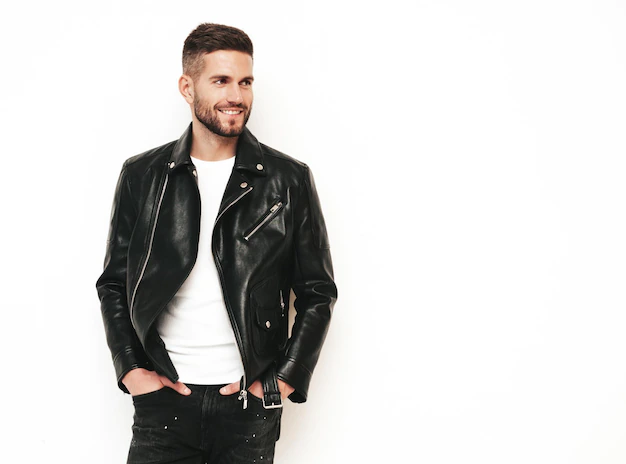 Iconic lifestyle brand Tommy Bahama has something for everyone on your holiday list, including cozy sportswear, games, puzzles and gifts for the home, men's and women's fragrance and many other categories, including a new collection of island-inspired wear for the pups!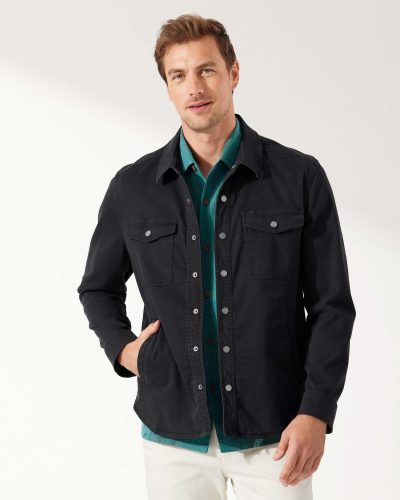 Global lifestyle apparel company Sportiqe delivers elevated basics using quality fabrics, innovative designs, and on-trend fits that not only look and feel good, but provide superior comfort no matter the occasion – right in line with their tagline "roam in comfort." The Ranger Jacket, new this season, is perfect wardrobe addition.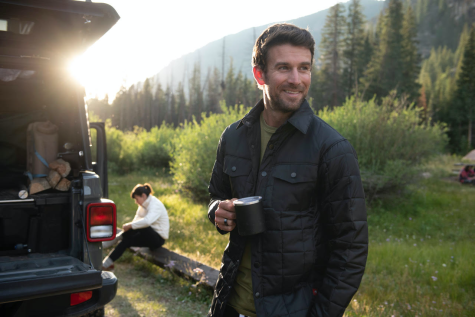 Touted as the chicest sleepwear on the market, Sleepy Jones features robes, loungewear and sleep sets in luxurious poplin fabric that is light and comfortable, and can be dressed up or down.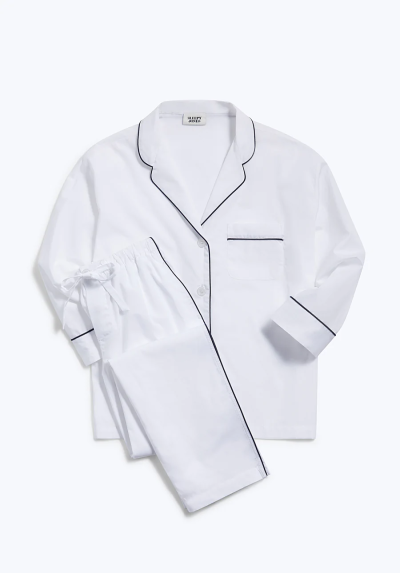 Add to the mix luxurious and functional cashmere/model blend sleep pants and henleys by Wood Underwear, which can easily be thrown in the washer and dryer, and your guy will be all set.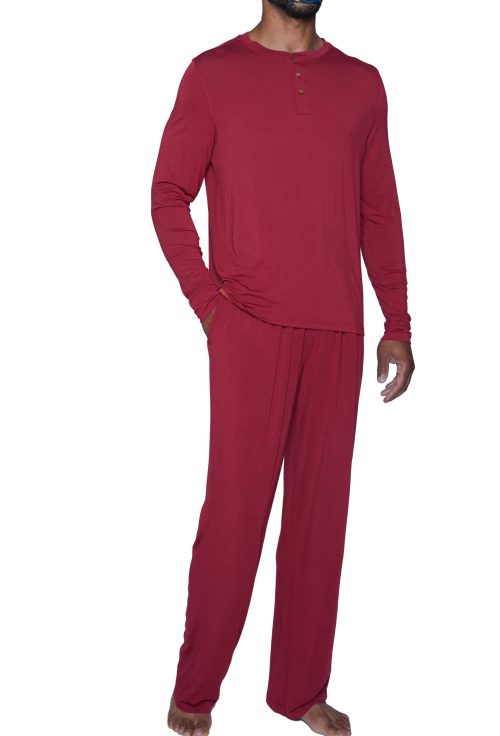 For true jetsetter, NicoBlu is a luxury resort lifestyle brand, founded by former Ralph Lauren executive Katherine Lantuch. Offering a wide range of tunics, kaftans, dresses, jewelry and more, the designs exude casual luxe and timeless style, interwoven with a rich blend of cultures, inspired by Lantuch and her team's travels to Jaipur, Portofino, Andalusia, and Marrakech.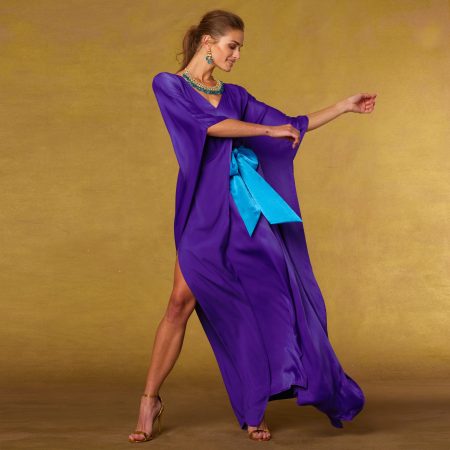 Classic styles by fiber first apparel company Mill & Moss will please the fashion plate. The brand's latest offering, the Birch Pullover, a 100% organic cotton sweater in creamy ivory, made in the USA, is a timeless addition to any wardrobe.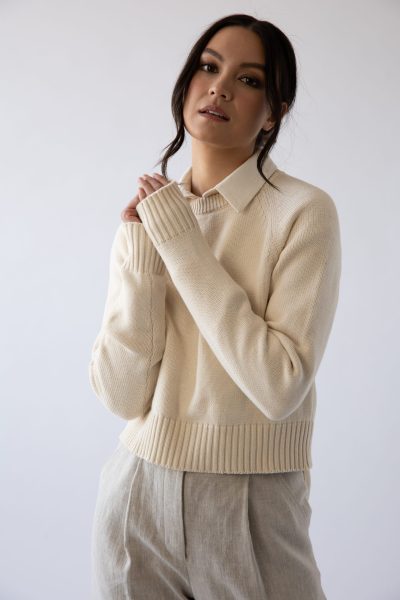 Want even more glamour? Mia Becar, a Latina-owned, Los Angeles-based luxury footwear brand, features collections that are meticulously handmade in Italy from the finest of materials. Founded in 2019, the global brand recently launched collections in mainland China, Paris and Qatar.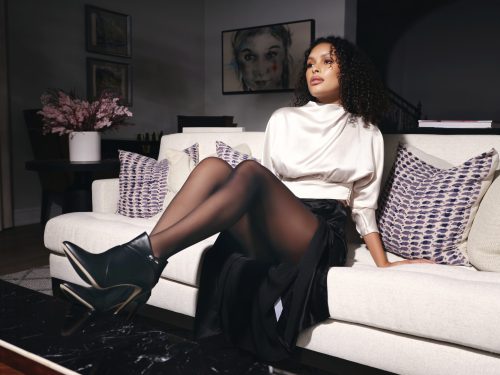 Fragrance.com has an extensive selection of brands of fragrances and beauty products for men and women from around the globe, including those hard-to-find scents, not typically available online, like Courreges for her or Paco Rabanne for him. The site carries 15,000 genuine brand name fragrances, skincare, makeup, haircare, aromatherapy and candles, all at discount prices.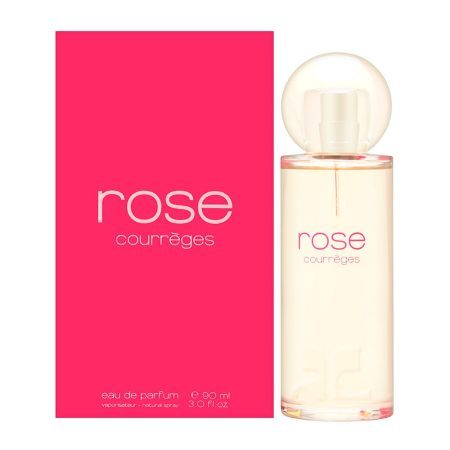 Also, for him, the new Kenneth Cole MANKIND RISE, dramatic in the rich blue graduated bottle inspired by the sky, is the fifth fragrance in the collection. The bold woody amber fragrance fragrance empowers with notes of mandarin, eucalyptus and cyprus.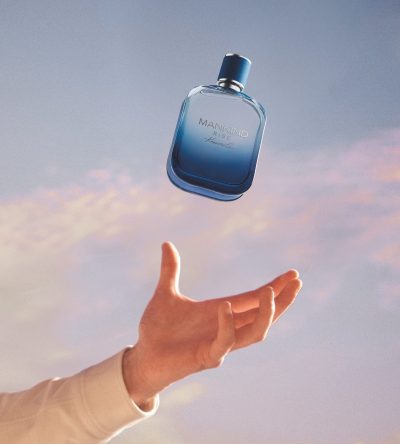 Give the gift of calm with Moving Sand Art, ever-changing, mesmerizing, versatile pieces of art. Water, sand, and air unite to create one-of-a-kind images that are continually changing, perfect for bringing a sense of peace to any home or at office.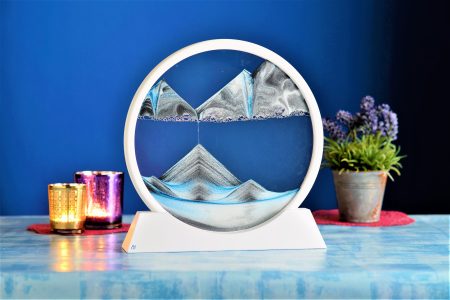 If Carrie Bradshaw had an all-time favorite painter, it would be Brooklyn-based Cindy Shaoul. Shaoul's bright and fashionable art will make any home feel like a chic Manhattan loft. Her paintings, pillows, fine prints, and mugs offer a range of price point options to give a chic gift to your fashionista friend.
Multimedia artist and philosopher Shantell Martin's iconic lines have led her around the world and back. A creative collaboration between Shantell and Hoek Home furnishings presents a limited edition, three-piece Desk Organizer that adopts a clean-lined design incorporating Shantell's exclusive drawing into its parts, presented in a custom-designed gift box and comes with a signed and numbered certificate of authenticity.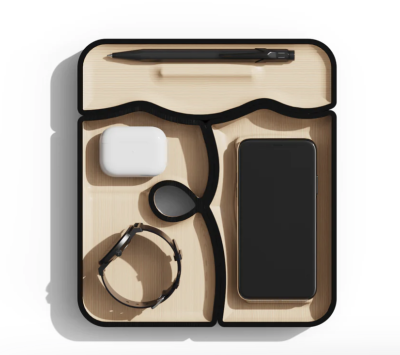 For the book lover, Heroes: A Tribute (Pink Art Edition) from Tra Publishing uses portraiture to celebrate the lives and accomplishments of pioneers from the worlds of art, design, film, and dance— such as Keith Haring, Freddie Mercury, Perry Ellis, and more. Originally an exhibit that grew into a traveling exhibition, the book is printed on multiple papers with pops of neon color and painted edges, echoing the artist's work. A statement piece for any home.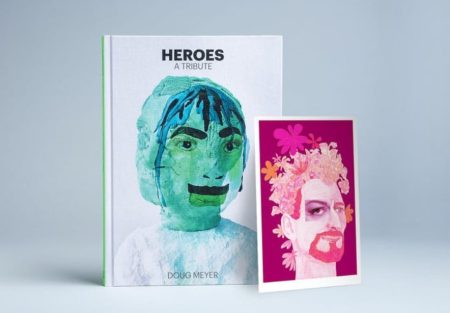 Form meets function with The Burning Stones. The natural beauty of crystals is elevated and repurposed into handcrafted refillable oil candles that are both decorative and functional. The brand uses ethical miners to source its stones, and only the cleanest, non-toxic oil.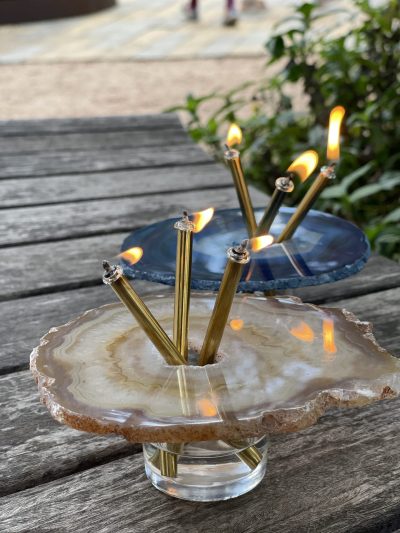 Treat yourself to a luxurious "tropical holiday" every day with Leonor Greyl's Holiday Gift Set, including the best-selling Huile de Magnolia Natural Oil for Face and Body and the new Magnolias Forever Scented Candle inspired by the signature oil and the French song 'Magnolias For Ever.'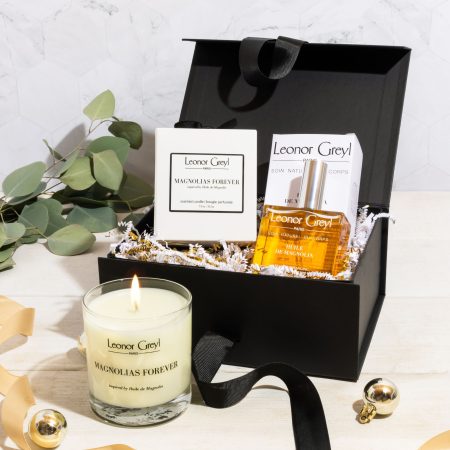 For the globetrotter, TERMINAL B is a luxury fragrance brand specializing in scented candles inspired by international travel. Uniquely tailored for travelers, by travelers, and named by airport codes, the collection has a total of 14 different "scent destinations," ranging from CDG-Paris to NRT-Tokyo.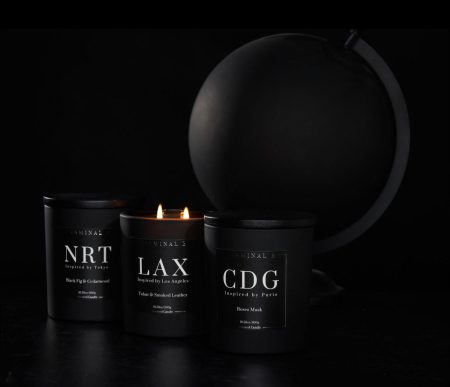 Mitchell Acoustics uStream One Bluetooth Wireless Speakers should be one of the top choices for the tech savvy. Pair your phone, tablet or smart device and listen to your streaming music in digital stereo sound without wires or any extra equipment. To enhance the home theater experience, the modern, strikingly designed speakers offer premium rich stereo sound that's far better than a soundbar. Available on Amazon.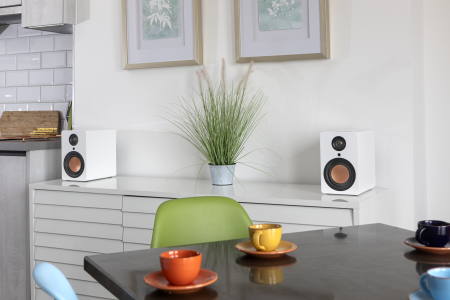 For those who like to enjoy music while on the road without much hassle, iLive's Truly Wireless Noise Cancelling Earbuds are the perfect choice. The headphones include active noise cancellation, a sweatproof design, five-hour battery life and a charging case.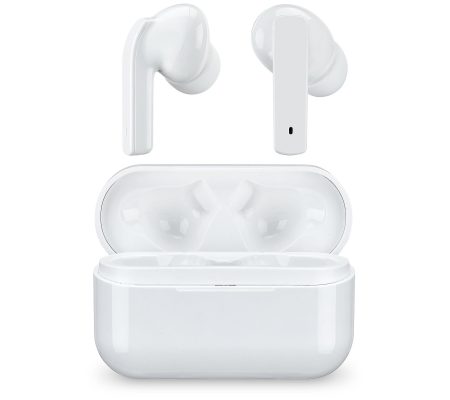 SideTrak's Swivel Portable Monitor, a game-changing attachable screen that instantly doubles your screen real estate, is this season's solution to make your workday flow easier. The screen rotates and swivels, has a resolution of 1920×1080, is available in 12.5 and 14 inches, and is compatible with most operating systems.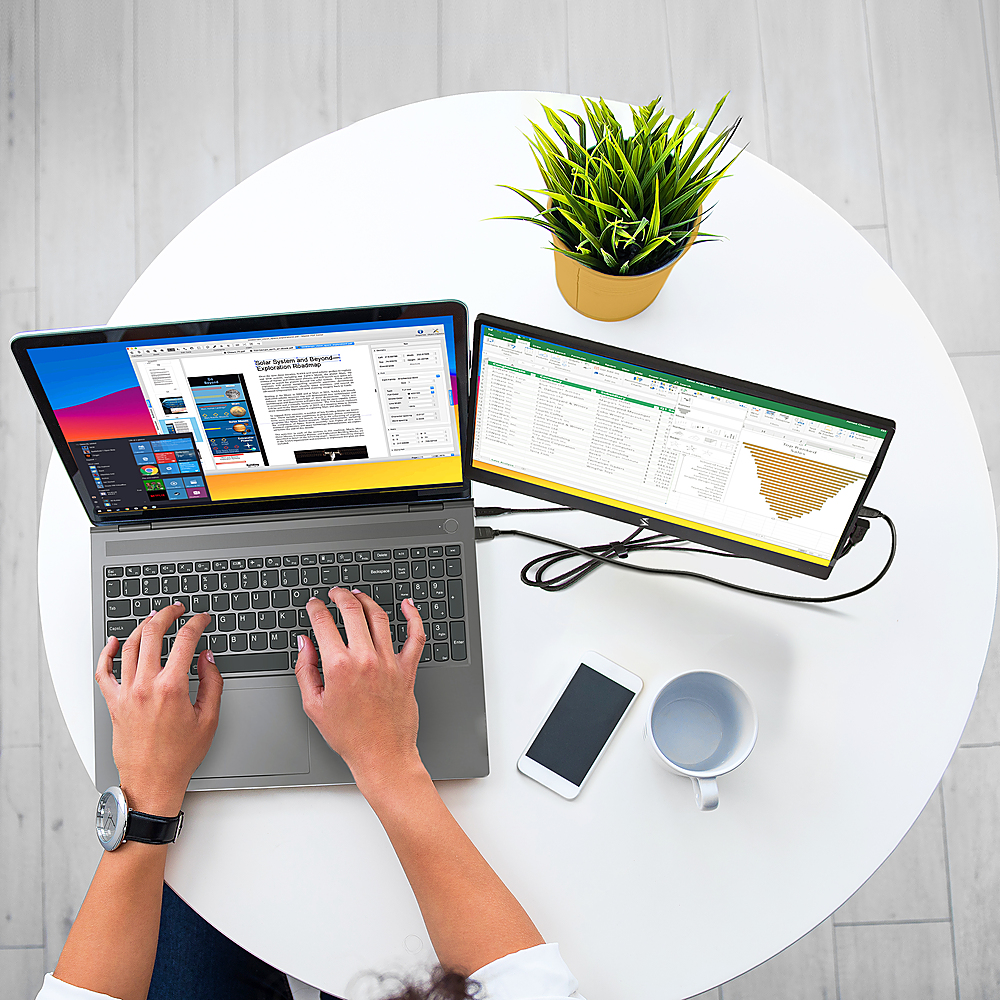 Home is definitely where the heart is, so why not gift some of the latest innovations in the space. The Sleek & Modern Touchless Vacuums by EyeVac set a new standard in hands-free, high-efficiency vacuums that work double duty. The vacuum and air purifier in one removes allergens, dust mites, pet dander, and more. The EyeVac Pet is designed to make cleaning up our furry friends' hair a breeze, while EyeVac+ is an innovative trash bin and vacuum, available in a variety of attractive colors to complement your home.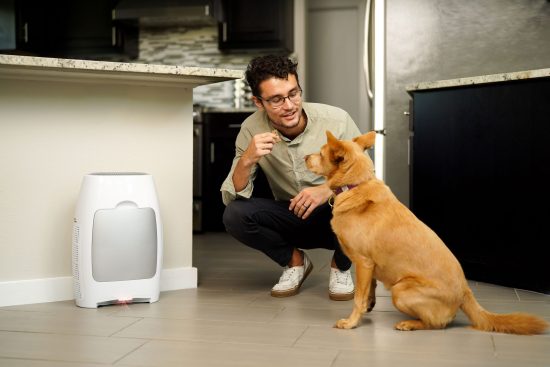 CookingPal's Multo, one of the only smart appliances that makes cooking easier, is an all-in-one machine that can help you cook entire meals, or serves as a reliable sous-chef. The Multo helps chefs in the kitchen to prep (cut, chop, grind, knead, grate, weigh/scale), and cook (sauté, steam, boil, mix, emulsify and more), and it even cleans itself afterwards. An incredible addition to any kitchen!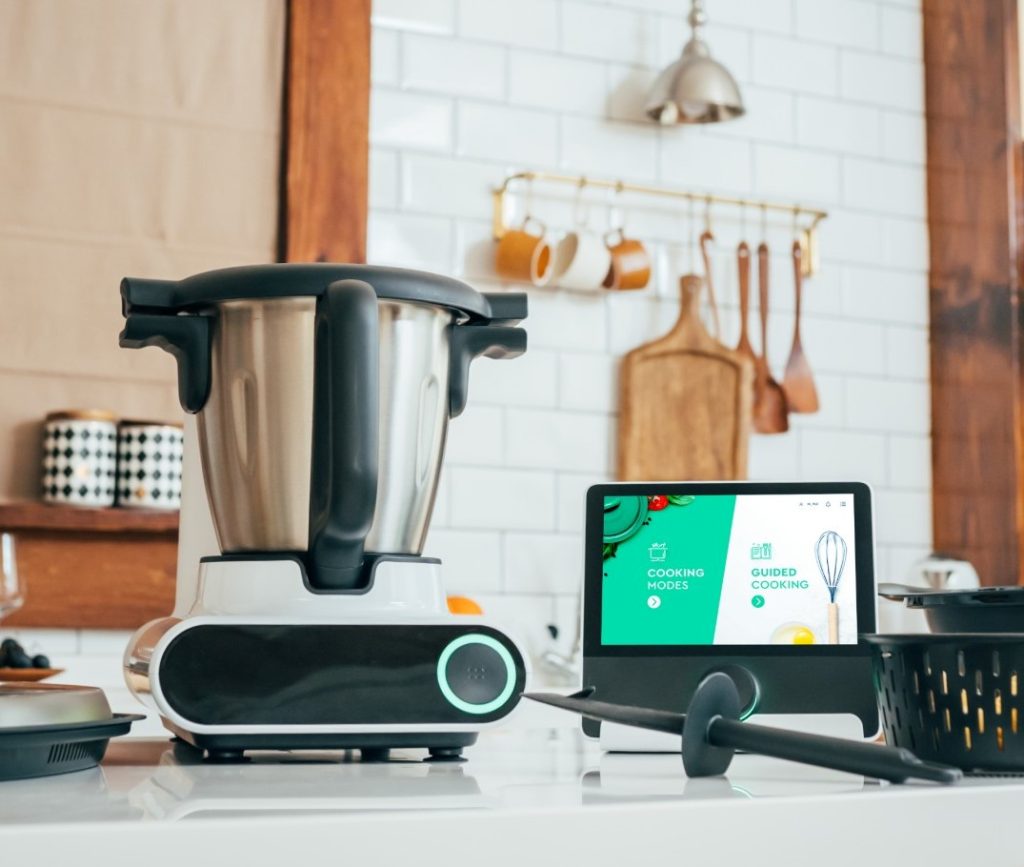 Speaking of cooking, Turkish celebrity chef and entrepreneur Jale Balcı has revealed the secrets of the magical olive with the launch of her new book Olives & Olive Oil – Riches From Deep Roots. Dedicated to the eternal olive tree, whose story began in the Levant and from there spread to the world, the book is an excellent resource highlighting the importance of consuming the right type of olives and olive oil, providing information on the olive harvest process, and showcasing a collection of extraordinary olive oil-based recipes by Chef Jale. The beautiful book was co-authored with professional olive oil taster Müge Nebioğlu and is available now on Amazon.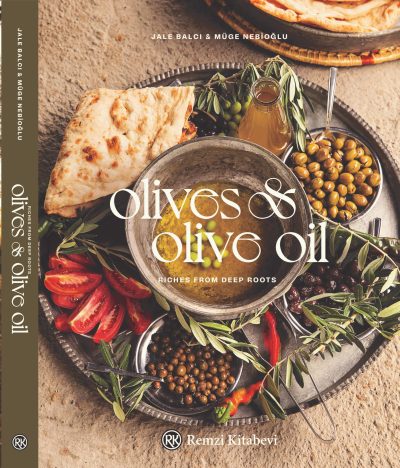 Gourmet Gift Baskets has a wide selection of wonderful collections of fruits, cookies and sweets. One of my favorites is the Dried Fruit & Net Platter. Artfully arranged inside a beautiful Tung Tree wood tray are 38 ounces of premium nuts and extra fancy Kosher dried fruits, including apple rings, California Angelino plums, Glace cherries, kiwis, and more. Or perhaps the Winter Wonderland Holiday Gift Basket featuring an enticing arrangement of wintry treats and delicious holiday snacks, including fudge, hazelnut and sugar cookies, and handcrafted popcorn, presented in a keepsake magnetic gift box.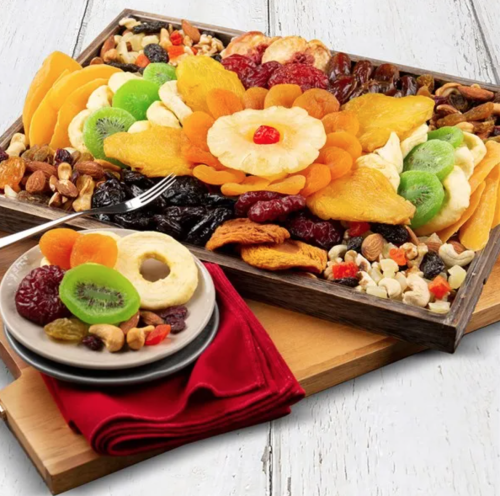 Vosges Haut Chocolat's holiday assortments for 2022 feature a decadent array of gifting options, from the Ultima Materia Collection, 21 chocolates packaged in a gold embossed keepsake box with a rich guided tasting experience book, to Champagne Truffles to Gingerbread Brittle.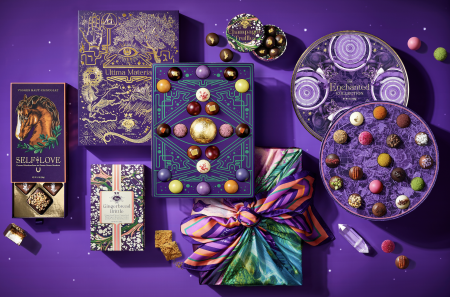 Gift a taste of wine country with everything needed to throw the perfect wine country outing. Clif Family's Napa Valley Happy Hour features a bottle of Napa Valley Chardonnay and Bici Rhone-style Red Blend, paired with an assortment of tasty treats to build a perfectly paired cheese board. Included in each gift set is a selection of jam, nuts and flatbread.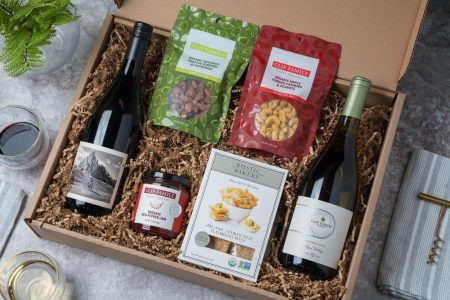 African Coffee Club's newly curated Safari Sampler is an elegant gift box set designed for the coffee lover in your life. The box contains six canisters of African beans from six African regions, revered worldwide for their unique flavor notes. The premium coffee is ethically sourced from cooperatives, which pay their farmers a living wage.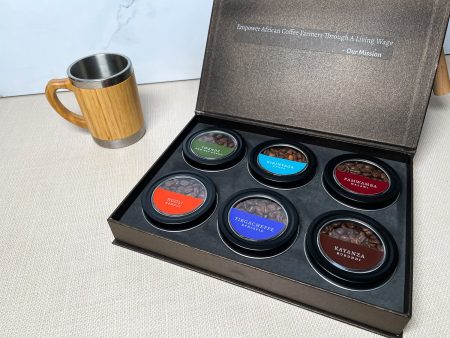 And I always like to add some cool stocking stuffers to my guides. This year, I love Aromasoles, a line of super cozy, scent-infused slipper socks made with natural therapeutic oils with scents like lavender and rose. Not your ordinary socks!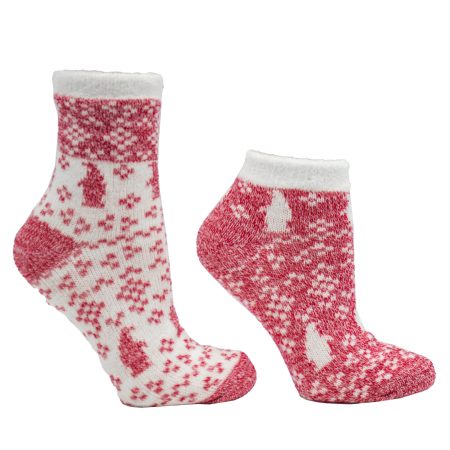 And finally, to ring in the season, why not a copy of The Tubular Bells: 50th Anniversary Tour live at Royal Festival Hall featuring the full live show celebrating the famous work by Mike Oldfield. The show will be available on Blu-Ray and DVD on November 18, and on VOD on December 13.