By Katherine Fleischman
Morocco is a land brimming with culture, color and a whirlwind of the senses. From lush gardens to savory spices, there is a wealth of ground to cover, but I got a well-rounded perspective thanks to the Morocco National Tourism Office, who scoped out the must-see and do places of the city.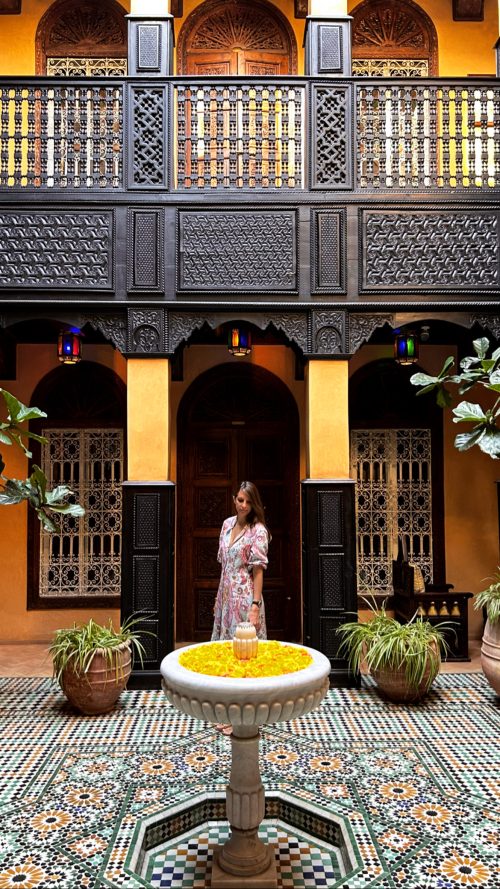 The White Camel Lodge is glamping at its finest- an elevated experience hosting a suite of extravagant lodges and tents. Under the stars, you can dine inside a giant glass structure and stare endlessly into the Agafay desert. Enjoy camel rides, buggy and ATVs for an adrenaline rush right outside their doors. Be sure to cool off from the heat at the infinity pool.
The Anima Garden, or The Return of Paradise, is a stop that takes you directly into the scene from A Secret Garden or Alice in Wonderland. At every turn, you can find statues you can touch, painted by the original Picasso, with artworks amongst the trees, created by Keith Haring. You are instantly transported to a flower wonderland, come to life by brainchild Andre Heller, who brushed shoulders with the greats including Salvador Dali and Andy Warhol.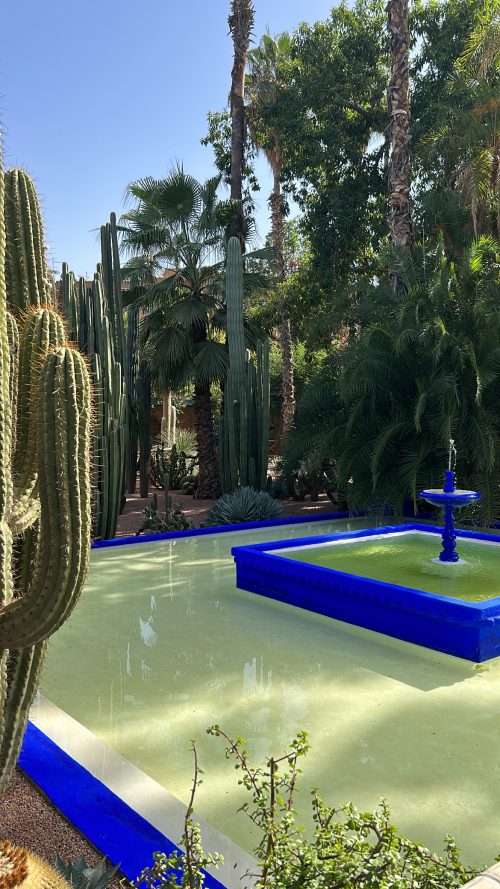 In the middle of the hustle and bustle of the souks is AL MAHA, a rihad, or private mansion with impeccable rooms and a private rooftop steps away from the marketplaces and local city goers of Marrakech. For some typical cuisine and the best Tajine in town, grab a bite at Dar Rhizlane, with local musicians playing guitar and drums while you dine.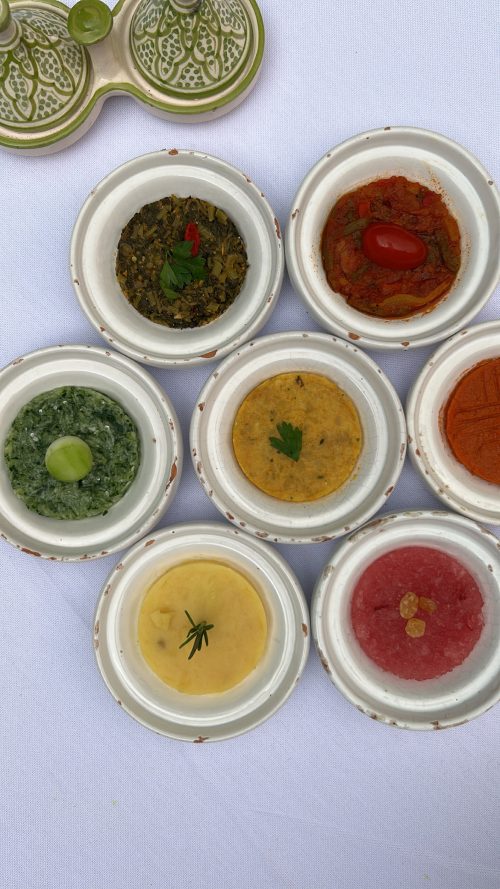 There are many wonders to absorb in the buzzy city of Marrakech, stimulating all five senses. You can smell the handmade argan oil and taste the spices in the food. Be sure to visit the Koutoubia Mosque and pick up some ancient trinkets, colorful berber rugs and poufs, woven by local female artisan widowers, with gold and silver lamps hanging in markets of the medina and Jemaa El Fna square & the Mellah District. If you follow one of the winding roads within the souk, you can discover a swanky restaurant, Jardins De Lotus, with Art Deco design and Miami vibes, spotlighting an eclectic menu, including many non-Moroccan dishes like ceviche.
One of the most luxurious five-star hidden gems is La Sultana, a rihad that used to belong to royal families. We stayed in the tiger-suite, themed accordingly, and the decor is dripping in luxury aesthetic and colorful tiles, typical of Moroccan design, boasting its own hammam-like spa and a pool with a view of the open sky.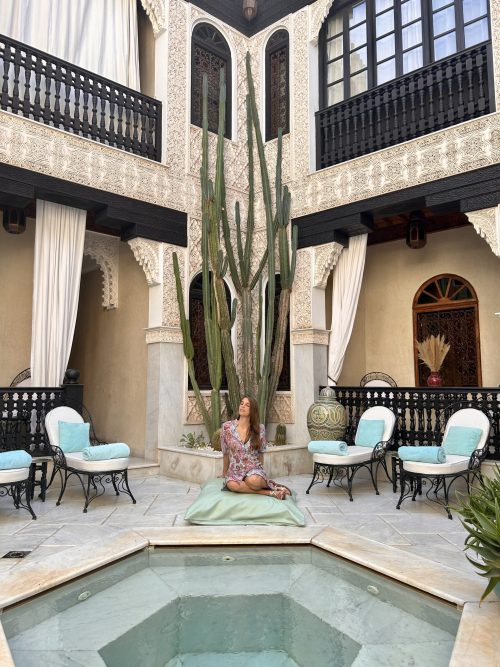 For dinner, you are instantly transported to a speakeasy from the 50s at Le Palace, a restaurant drenched in red velvet and sexy jazz music playing in the background.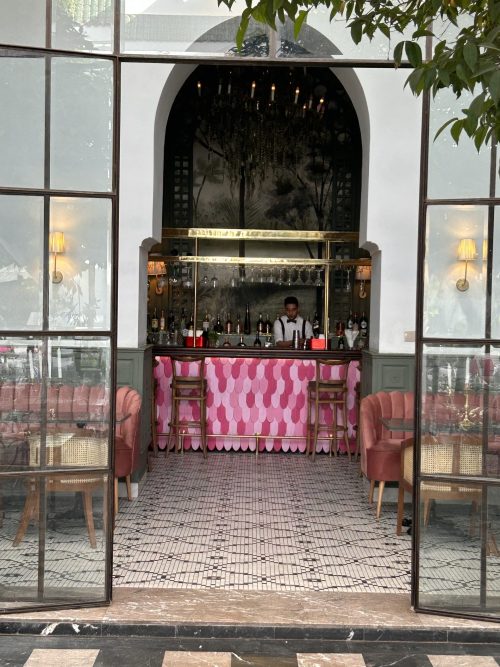 The Majorelle Garden and YSL Museum are two highlights of Marrakech where you can follow the influence and inspiration of Yves Saint Laurent himself. Blue and green colors of the plants paired with Moroccan design symbolize the success of the blue and green dress that was a hit in one of his collections. His ashes and those of his partner are held in the garden, as Morocco kept a special place in his heart.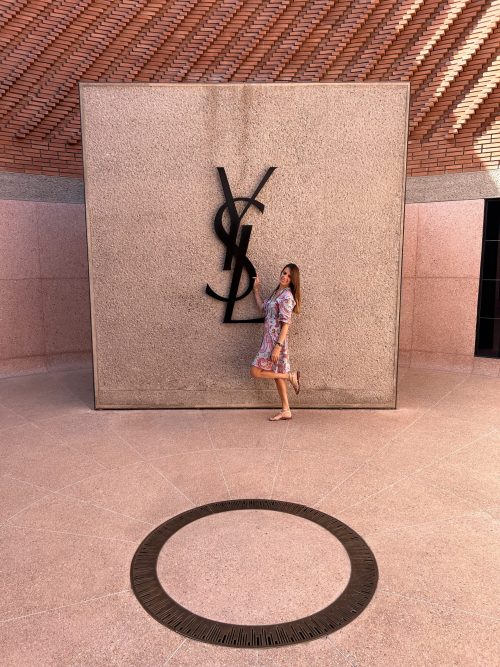 Inject a bit of history into your trip by visiting the memorable ruins of El Bahia and El Badii palace, where you can learn about the five main materials Moroccans used to build palaces and monuments, including Wood, Stucco, Marble, Ceramic and material mixed with egg. a nod to symmetry and proportion. The Ben Youssef madrassa was the first school for students in Marrakech, with the top students living on the higher levels and struggling students living on the ground floor.
For typical Moroccan cuisine, Dar Moha is a great option for lunch and to unwind at the end of your trip, don't forget a Hamman experience, including a full body scrub and Swedish massage to soften the muscles. Catch live dancing and music at Lotus Club and end your experience at Hotel Jadali, with a rooftop bar and a hot pool underground.
Marrakech, Morocco is one of the most culturally eye-opening locales to visit, and if you follow the itinerary above, you are sure to enlist in a wholesome experience of the city.