For memorable luxury accommodations in South Africa, you can't go wrong in choosing one of The Royal Portfolio's properties. This family-owned company is dedicated to giving guests the feeling of coming home while embracing values of guest services, economic and environmental sustainability, respect, and dignity at each of their three properties.
The Silo in Capetown
This waterfront luxury hotel is located in a former grain elevator that's been transformed and given new life as high-end accommodations and dining; beneath it is the Zeitz Museum of Contemporary Art Africa (MOCAA), located in another renovated part of the same grain processing facilities. The Silo's emphasis is on art, culture, and design, with the distinctive influence of The Royal Portfolio's founder Liz Biden in every room. Guests can book one of 28 rooms, including a penthouse. The decor is in keeping with the industrial and agricultural history of the site, updated with high-end luxury pieces that complement and contrast The Silo's history. Rooms and suites offer dynamic views of mountains or the harbor; suites include a balcony.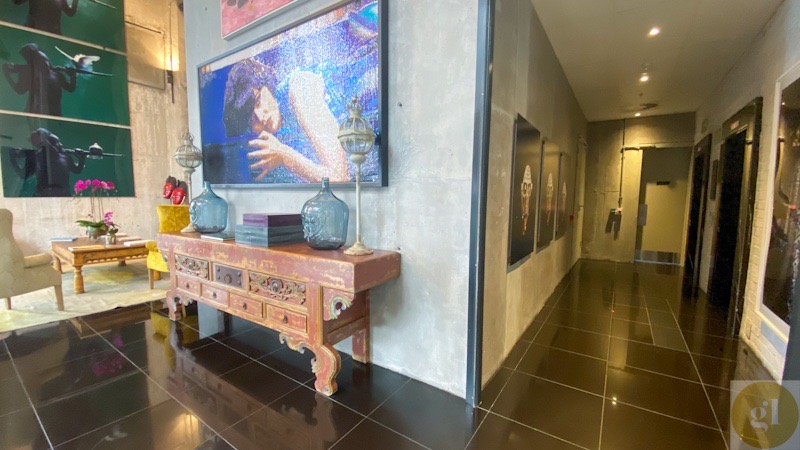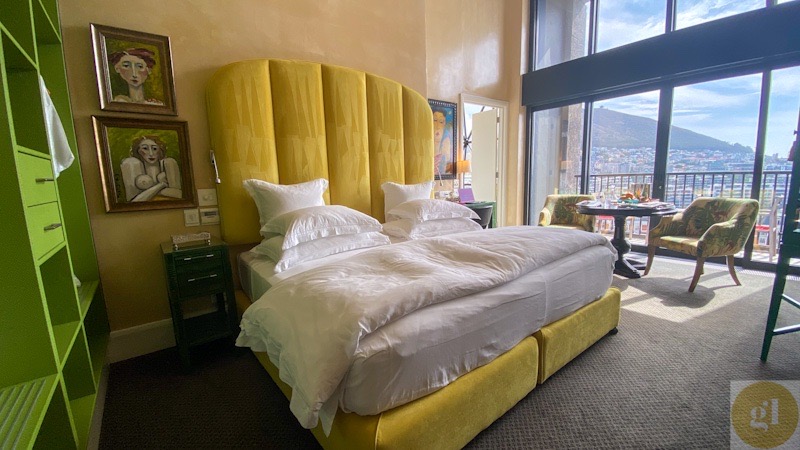 Book a treatment at The Silo Spa for individual and couples relaxation. Guest amenities include a gym, sauna, and exclusive mani/pedi areas. Spa treatments use custom blends and exclusive spa products for beauty, relaxation, and wellness. Dine at the hotel's Granary Cafe for seasonal, local, and contemporary dishes; Don't miss the 4-course Sunday roast, a local tradition, and the Royal Tea. Casual dining at the Silo Rooftop includes a tempura bar; guests love the pulled pork sandwiches. The Willaston Bar serves local and international wines, cocktails and light fare. This is also the location of morning tea; don't miss it, both for the home-baked treats and the great view. The Silo also hosts a private art gallery and a rooftop pool for guest enjoyment.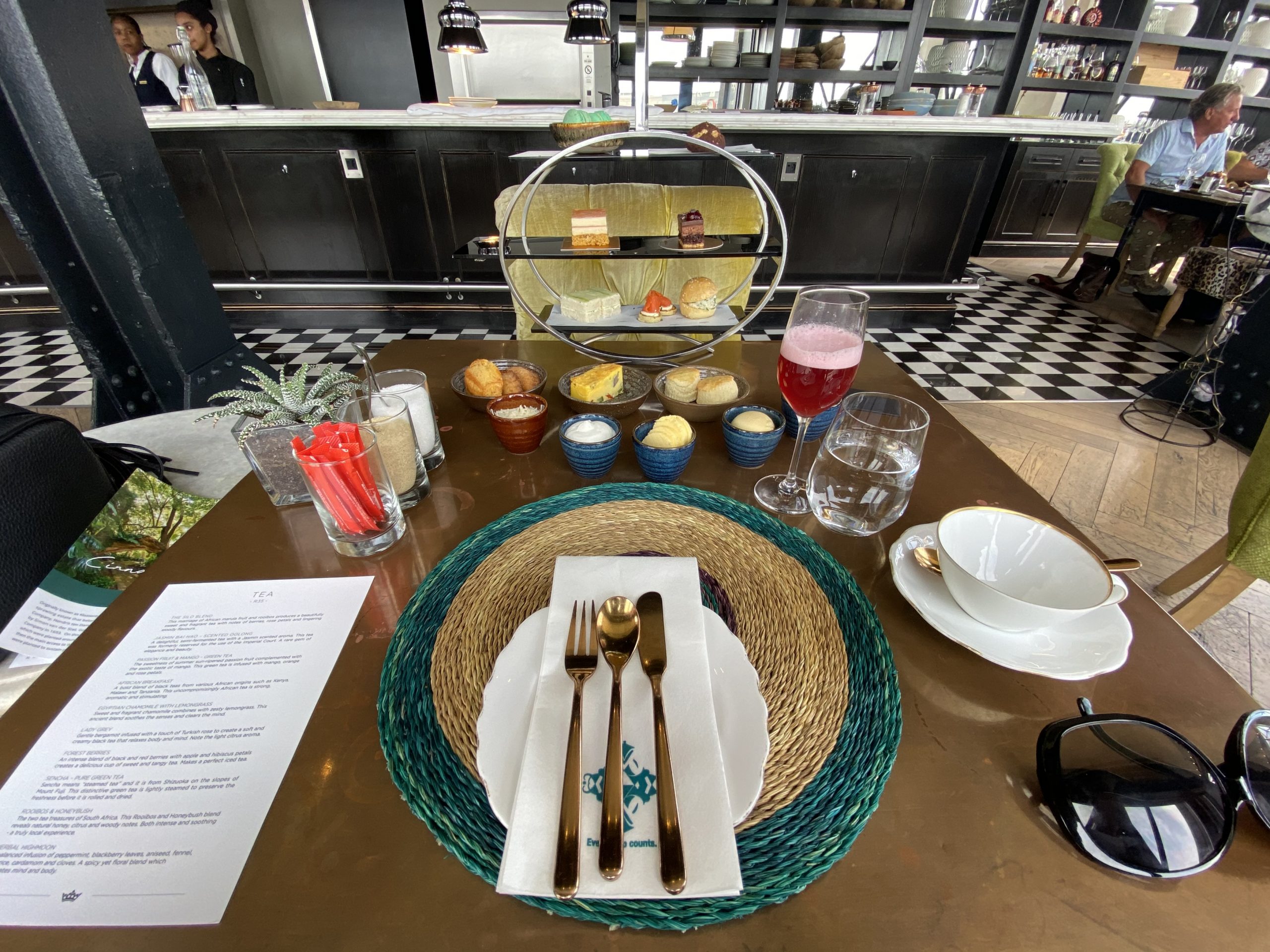 La Residence in Franschhoek in the Cape Winelands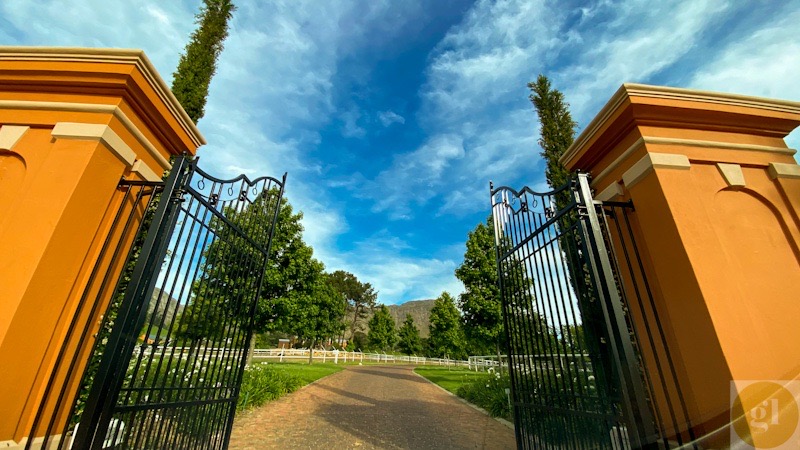 Discover the best of South Africa's Franschhoek Valley wineries at La Residence, a private estate spanning 30 acres, including Cabernet Sauvignon and Shiraz vineyards. Nestled in a winery region, the town still has a strong French countryside influence. The resort exudes a rustic charm that echoes throughout the guest rooms. There are 11 couples' suites featuring balconies or verandas. Five vineyard suites are available for small groups and families, and they include terraces. High ceilings, exposed beams, glittering chandeliers, luxury textiles, and eclectic decor selections marked by global influences make these Liz Biden-decorated rooms enchanting. La Residence emphasizes the synthesis of art, culture, culinary experiences, and natural beauty. In addition to guest experiences on-site, there's also the opportunity to go hiking and cycling, as well as tour art galleries and wineries, and listen to local live jazz. Relax at The Spa at La Residence. A full menu of services includes massages and body polish; guests can take their treatments in air-conditioned treatment rooms or alfresco when the weather is warm, in a picturesque setting with a scenic view.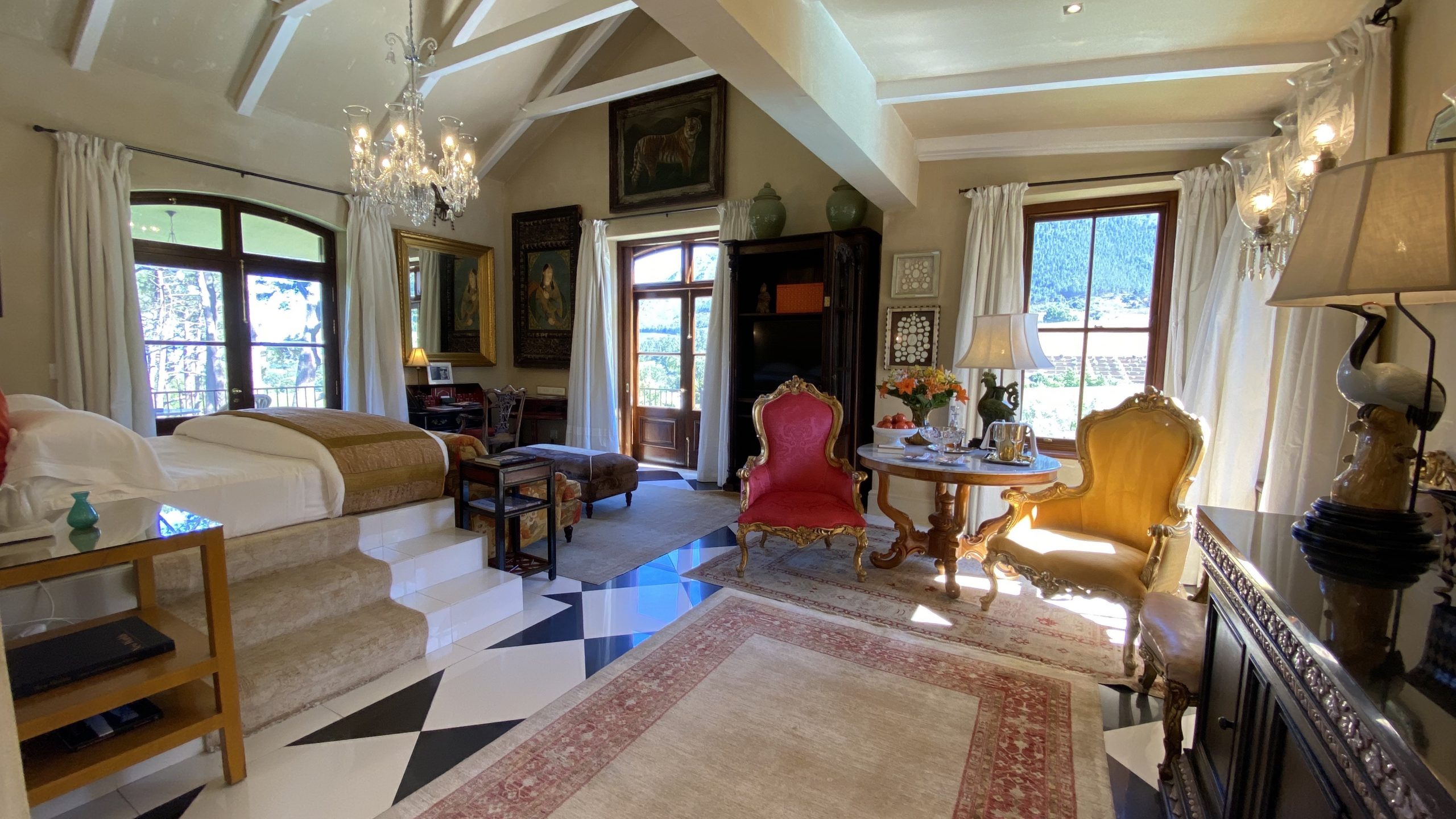 At La Residence, on-site dining features local ingredients, including many grown on the estate. Guests can dine in the Great Hall dining room or alfresco in Persian Alley. All dishes are paired with world-class wines. The chef's table experience is unforgettable– tour the estate and help select the fruits, vegetables, and more that will go into your evening meal, and then enjoy a 4-course dinner. On cool nights, enjoy fireside drinks before retiring to impeccably prepared rooms.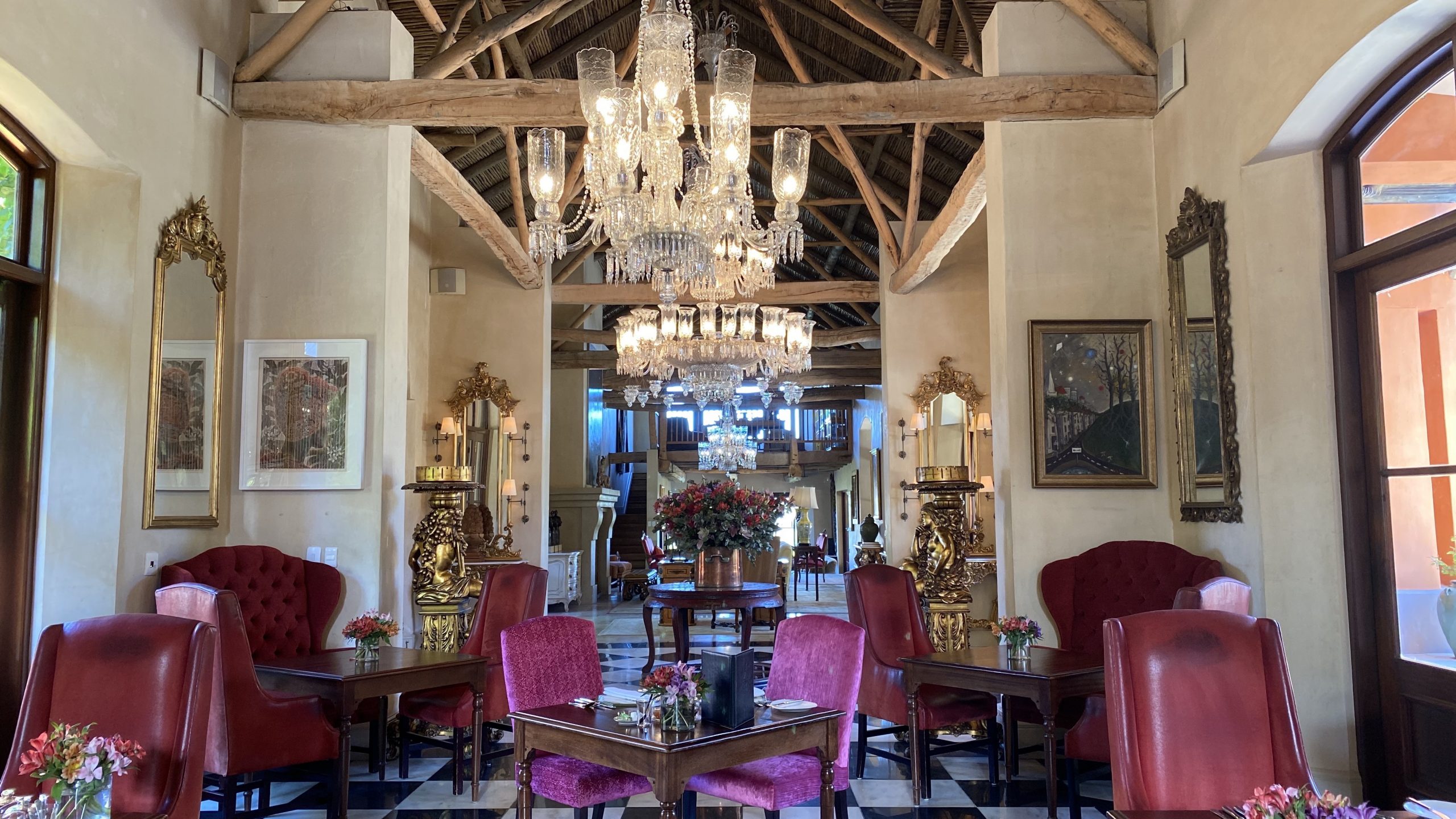 Birkenhead House in Hermanus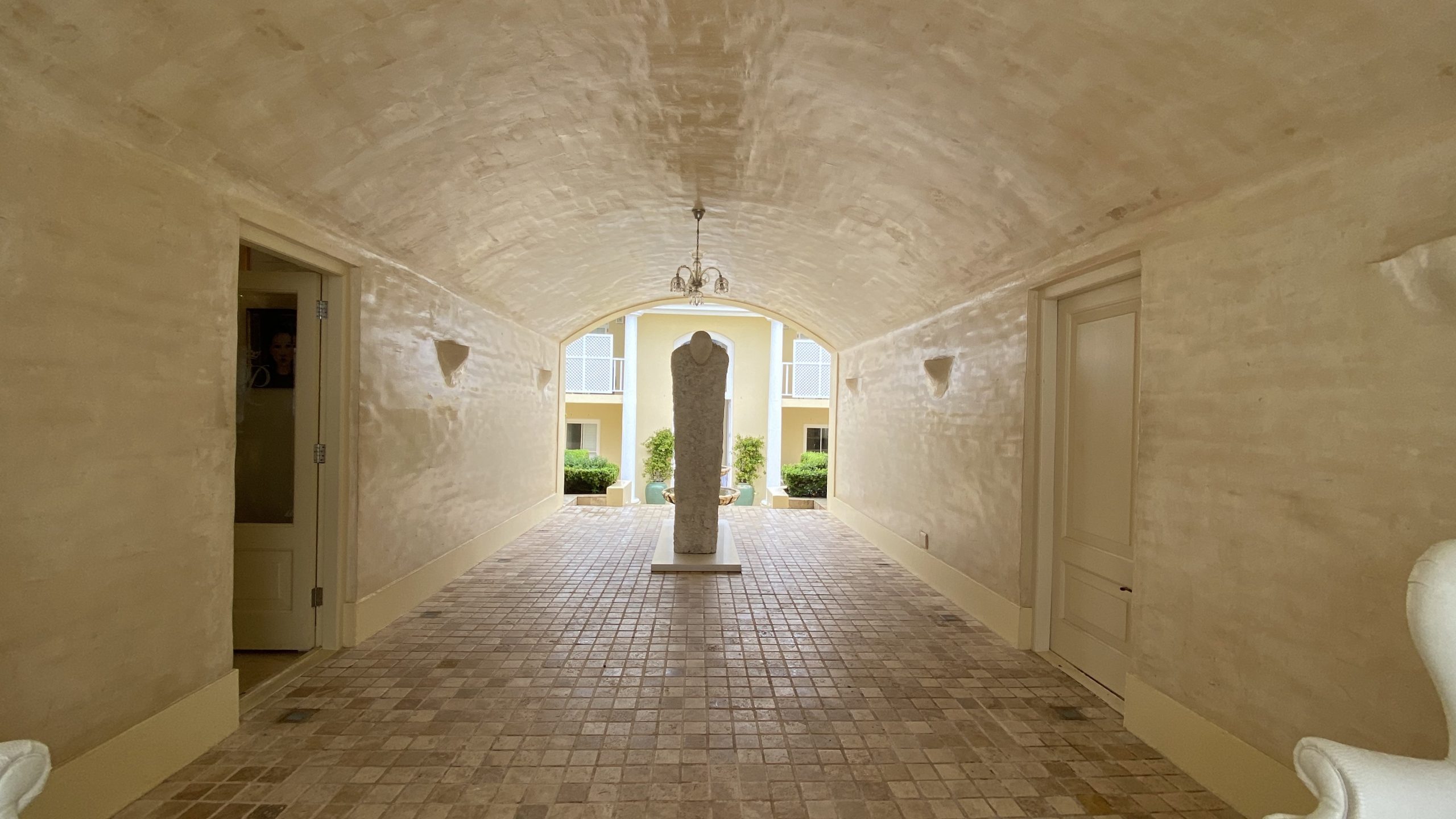 Just a 90-minute drive from Cape Town lies the seaside community of Hermanus, known for shops, farm-to-table dining, whale watching, and close proximity to winemaking areas and nature preserves. The Royal Portfolio property of Birkenhead House is frequently recognized as a readers' choice award winner by Conde Nast Traveler; it's also recognized by Travel + Leisure. Birkenhead House's prime location is distinguished by the opportunity for whale watching and dolphin spotting. Guests can book adventures that include shark cage diving or keep it low-key with golf, horseback riding, hiking, surfing, wine tasting, and mussel picking on the beach. There are 11 guest rooms across three buildings; Liz Biden gave each a unique decor that showcases stunning views and handpainted, vintage, antique or one-of-a-kind appointments in each. Luxury finishes and linens are the perfect, elegant touch.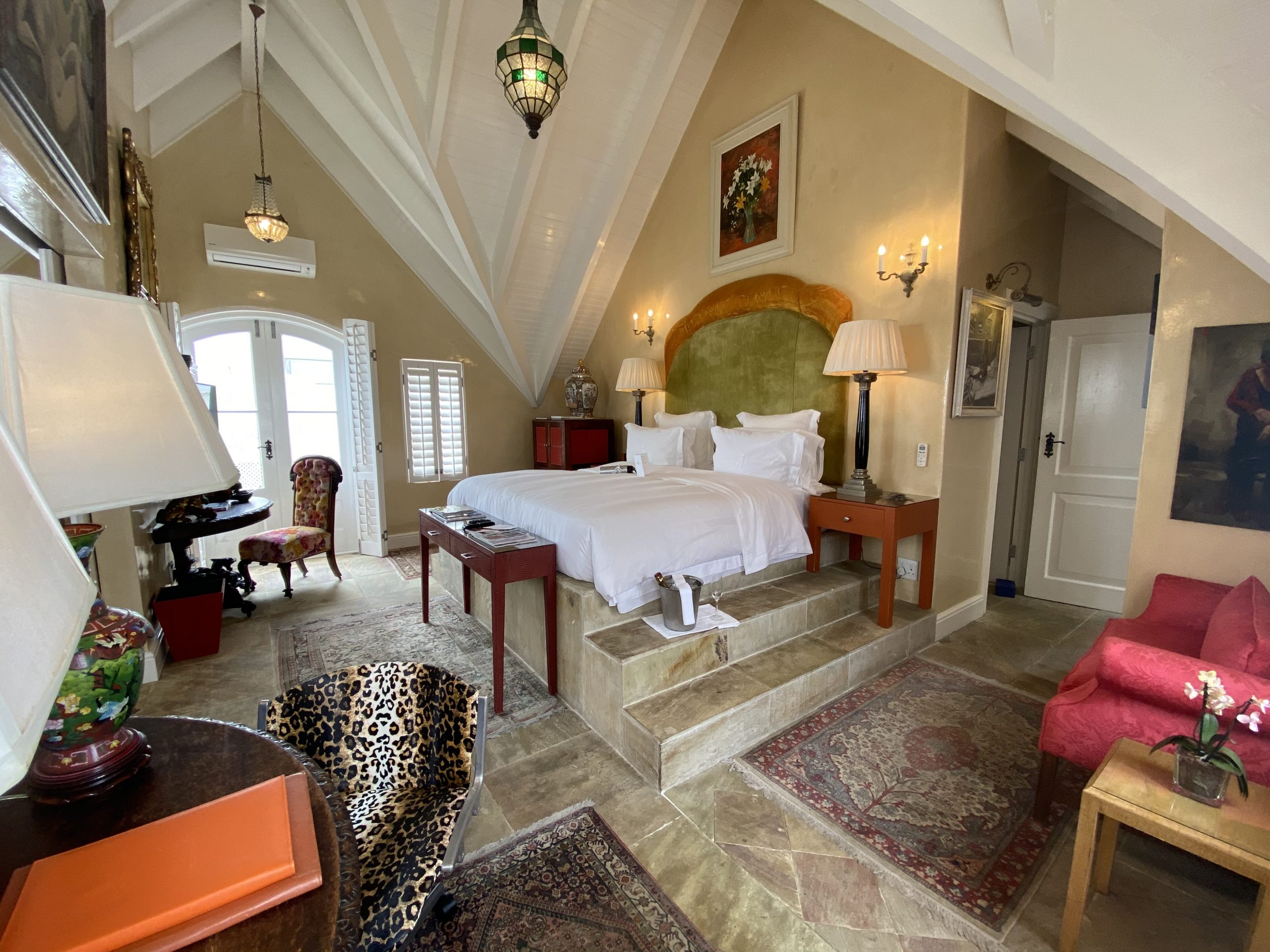 Spa treatments on-site include aromatherapy, reflexology, and massage. The chef-created menu spotlights South African ingredients plus Malay and Asian influences. Guests enjoy house-made bread as well as soups, seafood dishes, and more. Birkenhead House offers ocean-view dining and poolside dining. Guests can also enjoy the glassed dining room or take their meals en suite. For an enhanced dining experience, book the foraging experience with Birkenhead House's executive chef, the results of which are prepared with your dinner.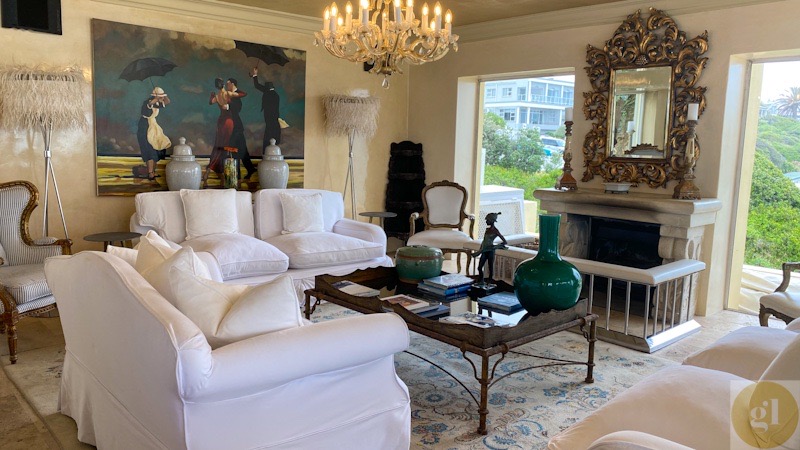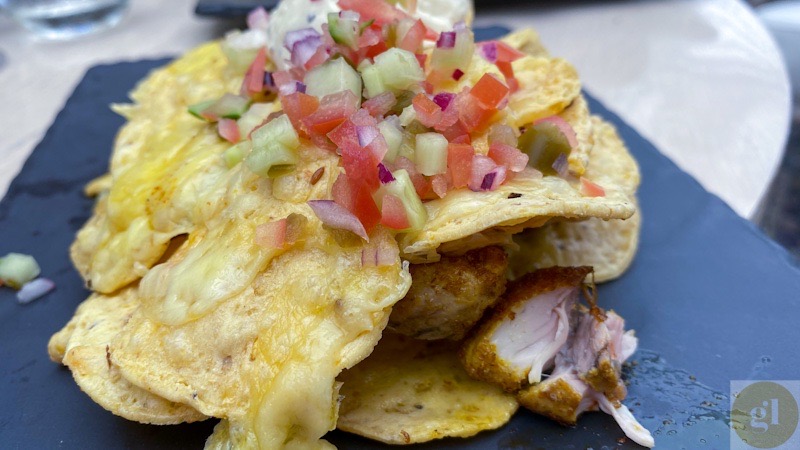 The Royal Portfolio offers three of the most distinctive hotels in South Africa. They showcase local art, culture, cuisine, and sustainability through luxury dining, accommodations, and activities. Book your stay and discover what other travelers already know– The Royal Portfolio hotels show visitors the best of South Africa, from the city to the sea.