Jack Garriaputo is best known as a movie producer of some of my favorite movies such as The Waterboy, The Wedding Singer and Pixels, among many others. His movies have grossed over $3.5 billion worldwide, and along with partner Adam Sandler, he has built the production company, Happy Madison, into a consistently successful brand, with an amazing streak of 14 different movies that have surpassed the $100 million mark. The films include Grownups 1 &2, Mall Cop and The Longest Yard among others. The brand identity has been successfully transitioned to the small screen. Happy Madison TV has one hit in the bank, with 7 seasons and 100 episodes of "Rules of Engagement," and one hit on the horizon, with the upcoming ABC comedy series "The Goldbergs".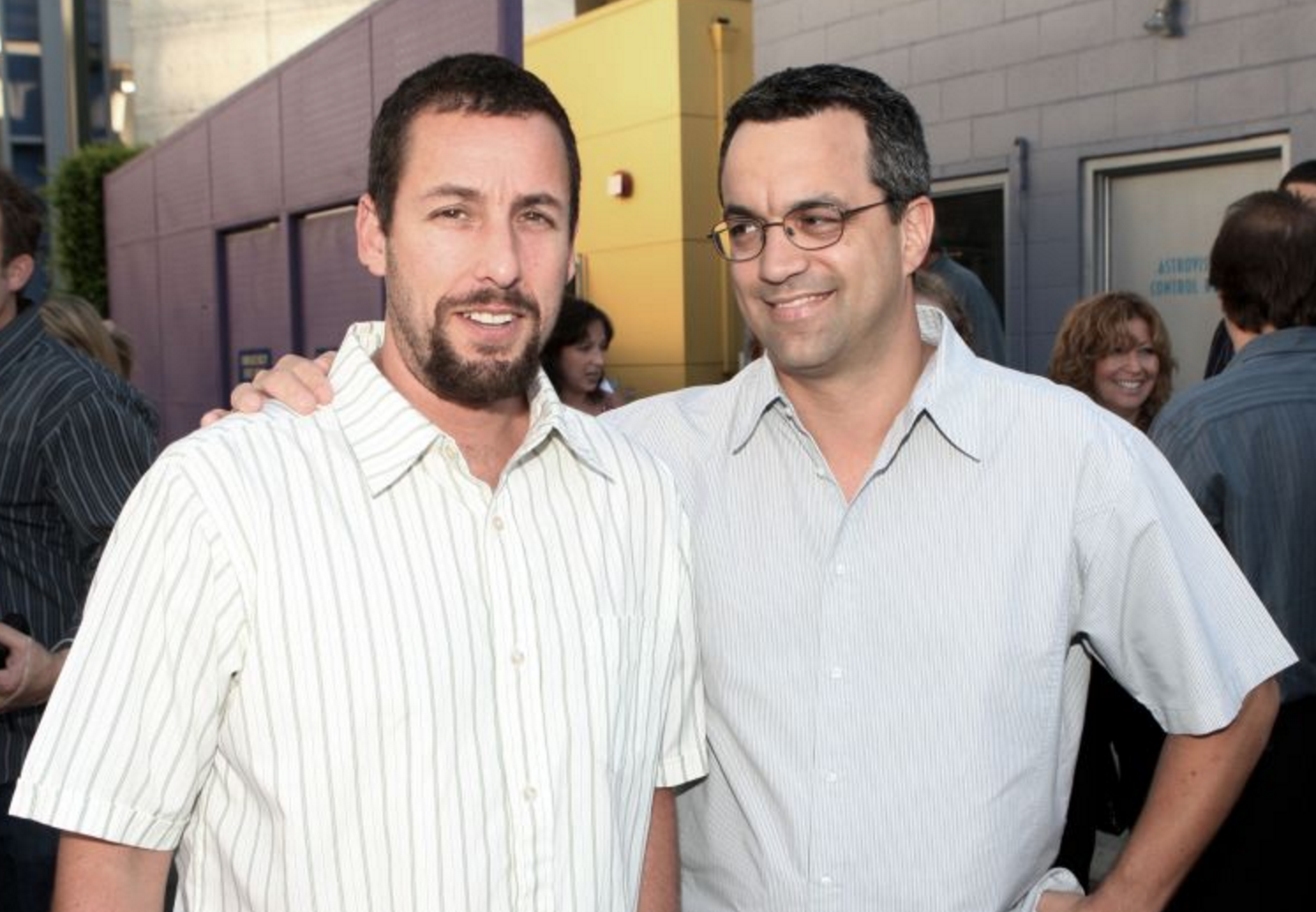 Recently, Jack started a company called UR Life Media which is an app that gives you access to professional Hollywood movie trailer editors. We used the app to upload footage that we shot on our Samsung S7 phone and Stayblcam from a party that we attending in Newport Coast. We also shot with a drone. UR Life's editors put together an incredible piece for us. See below:
Our instructions were to put together a piece that mimicked the Great Gatsby trailer since the party was a 1920s themed event and that is exactly what they did! The UR Life editors cut together parts of the actual movie trailer along with amazing music and sound clips to keep it exciting. The editing fees are extremely reasonably priced.
UR Life is ideal for families who go on vacation and shoot videos on their phones. iPhone & Samsung cameras are HD and 4k quality so these are ideal tools to create the perfect video. We had a chance to talk to Jack. Let's see what he had to say.
Destination Luxury: How did you start your career?

Jack Garriaputo: I grew up on Long Island and went to NYU.  That's where I met Adam Sandler and I figured Hollywood would be more fun than Wall Street.
Destination Luxury: You've had massive success in the movie business. Why did you decide to recently leave and start UrLife Media? To fill all of you in, UrLife Media is an app that edits the video footage that you shoot on your phone into a professional Hollywood style trailer.
Jack Garriaputo: As my kids started growing up, I felt the desire to see them more than film production would allow.  I wanted to be around them all the time and coach their teams and stuff.  It's tough to leave my great friends and awesome projects behind, but the kids are now my little movie stars.
Destination Luxury: How did the idea of UrLife Media come about?
Jack Garriaputo: By accident, really.  With my new free time, I started focusing more on preserving the memories I would capture on my phone.  When I gave it to the editors at Big Picture, they cut it together in the way they know how.  Like a movie trailer.  Complete with the "movie trailer guy" doing voice over and the expensive graphics.  When people started seeing these, they wanted a chance to have the same thing.  I think a huge pain point for everyone is the amount of footage piling up on their camera roll.  We solve that in a fun way.
Destination Luxury: How did you connect with Ryan Hegenberger?

Jack Garriaputo: Ryan and I already started one business together 13 years ago.  The movie trailer company, Big Picture.  So it was a natural fit.  He is great with the editors and the product and creativity, and I just basically cheer him on.
Destination Luxury: Why do you think people have problems editing video?
Jack Garriaputo: That question is kind of insulting to editors.  It's a real skill.  A talent. I think editors will be much more appreciated going forward, as Facebook, Twitter and Instagram all turn to video.  Editors aren't just for Film and TV anymore. Basically, everything you see is edited.  Time for some respect!
Destination Luxury: UrLife Media… how does it work?
Jack Garriaputo: It's simple.  The app takes pictures right from your camera roll, like Instagram etc.  The best way i think is to upload as you go, over the course of your vacation.  And at the end you will have 40-50 awesome raw pieces of memory, that we will craft into a watchable, shareable, and always retrievable, fun piece.
Destination Luxury: Talented editors cost a lot of money. How are you able to offer such reasonable prices for such a high quality product?
Jack Garriaputo: We noticed two macro trends in the culture.  The rise of the film school and the rise of editing software.  There are many talented people out there, trying to follow their Hollywood dreams, and we give them a way to make money in the meantime.  
Destination Luxury: How big is your team and how many videos do you process?
Jack Garriaputo: Our team currently is ten people plus a bunch of cool editors.  As we are just coming out of beta, we are processing videos in the hundreds.  Soon to be thousands and beyond!

Destination Luxury: Who would you say is the ideal client of UrLife Media?
Jack Garriaputo: Well, because we use talented human editors, it has to cost some real money.  So it's a premium product.  We are serving the people who probably drive a range rover and have a nanny.  And who love documenting precious moments of their life.  They can make more money doing other things, instead of 40 hours of do-it-yourself editing – that would end up very crude anyway.
Destination Luxury: What types of companies would you like to partner with?
Jack Garriaputo: Forward thinking innovators,  who also deliver the highest quality in customer experiences: high end resorts and high end travel companies.  If you are going to work so hard to plan an amazing experience, it's dumb not to have it properly documented.
Destination Luxury: How do you plan on making having edited vacation videos a trend?
Jack Garriaputo: I don't think it's a trend.  It will become the new normal.  Now that people know this product exists, it's a no brainer not to use it.  But you can have all the high points on your life, neatly edited, on your phone.  To watch, share or project today and twenty years from now.  As time passes, these become way more valuable.  It's cliche to say, but they really are priceless.  I tell my friends there are no more excuses.  We have the answer and you are a bad parent if you don't do this for your kids!  And I'm only half kidding.
Destination Luxury: Is your company funded or are you bootstrapping?
Jack Garriaputo: Both.  We have some good strategic investors who have been very helpful.
Destination Luxury: What is some advice to aspiring entrepreneurs?
Jack Garriaputo: Expect a bunch of curveballs and be ready to hit them out of the park.  And don't get discouraged when you that other people don't like your idea as much as you do.
Destination Luxury: What are 3 interesting facts about yourself?
Jack Garriaputo: I'm not that interesting.  But I'll say, some people think it's cool that I have 7 televisions in one room to watch NFL football with my family and friends.  I think it's cool too.  It's actually great!  Uh, while in a cage viewing great white sharks in South Africa, I threw up.  And I have eaten warthog leg.  A delicacy.
For more information about Jack Garriaputo, visit UR Life Media.