Rosalina Lydster, Jewelry Designer to the stars is from San Francisco and has an incredible eclectic background. She loves the arts, the culinary scene, fashion, and travel. As a young girl, she grew up in the jewelry industry with her mom and was fascinated by the precious stones that her mom would work with. Today, she is one of the most ssought-afterjewelers in the world designing for celebrities, royals, socialites and some of the most influential people in the world. In this Facebook LIVE interview, Destination Luxury asks her about her aspirations, her design aesthetics and more.
Destination Luxury: Can you tell us about your background in the jewelry industry?
Lydster:  I am third generation in the jewelry business.  I started to design for my mom since I was 16 years old.  Friends and co-workers started to ask me to design wedding rings for them.
My grandmother was a diamond dealer in Vietnam.  Unfortunately she passed away before I was born.  My mother follow her mother's footstep in the jewelry business but take it to the next level by designing beautiful jewelry using gemstones.  Growing up I used to watch my mom work and "play" with her exquisite designs.  I started to play with designing but got serious about it when I turned 16.  I traveled to buy stones with my mom and designed pieces for her.  I loved working with her.  She was very creative and fun to work with.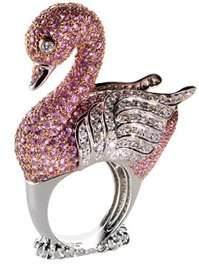 Destination Luxury: How did you begin your career?
Lydster: A little voice in my head told me it was time for me to follow my dream….it was in 2002.  I love beautiful jewelry and wanted to create a line of bold and unique jewelry so I took a giant step and started Jewelry by Rosalina.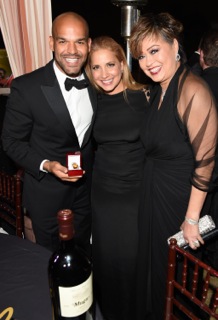 Destination Luxury: Your pieces are so vibrant, colorful and unique. How would you describe your style and design aesthetics?
Lydster: I love unusual things especially jewelry.  I like my clients to have jewelry that stand out.  So when I design I think about my clients and their style.  I love classic and modern so I mix the two.  
Destination Luxury: How do certain stones reflect different personalities?
Lydster: I totally believe in color show people's personality.  For example…
     –   Ruby is for that mysterious woman.
     –   Diamond stands for a very strong personality…..no fear!
     –   Emerald is a poet's gemstone.
     –   Sapphire is my birthstone and my favorite precious gem…..it for a woman who is sexy, sassy, capable, daring and lovable…..a woman knows how to have fun!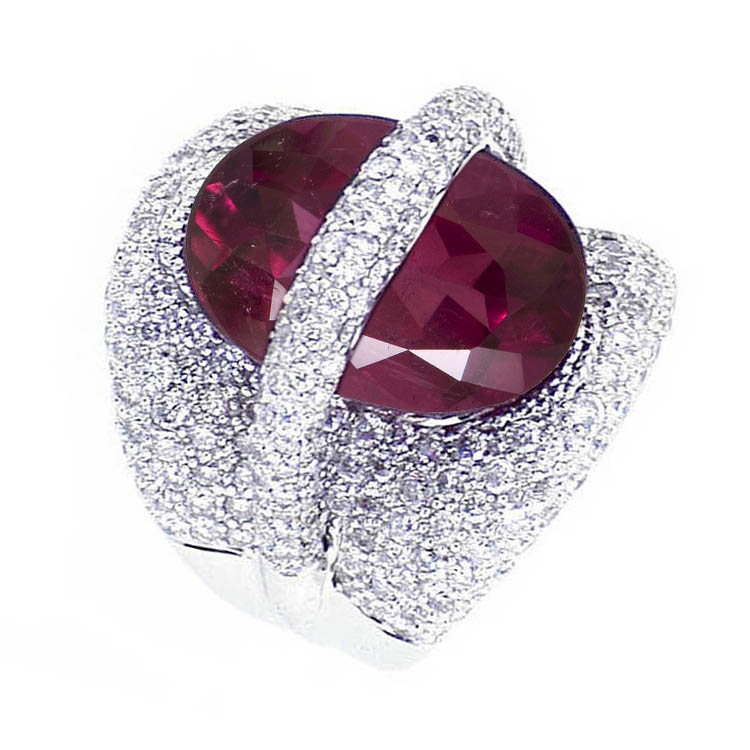 Destination Luxury: What are the current fashion trends and how does your jewelry reflect it?
Lydster: I don't like following trend…I like starting trends!  Precious jewelry are luxury items and they should be forever pieces.  My jewelry is designed to go with almost everything.
Destination Luxury: What are some of your favorite pieces?
Lydster: My all time favorite is the Bellissima Necklace, a multi color precious and semi-precious gem necklace that will go with everything in your closet.  Then my bird ring (in several bird size) is another favorite because it's a statement piece yet it's feminine and a total conversation starter piece.  Then the bold and beautiful Saturn ring in multiple color combination of stones…..everyone try on this ring end up with one!  But the truth is I never make a piece that I don't like. (Pictures on following e-mail)
Destination Luxury: Who are some of your celebrity clients?
Lydster:  I have a large celebrity clients list….Paris Hilton, Samuel L. Jackson, Adrien Brody, Orlando Bloom, Jessica Alba, Elton John, Danielle Steele, Dakota Fanning, Demi Lovato and many more.  Funny story…..I have met and spoke to Elton John on several occasions.  He started to purchase a lot of my pieces at Neiman Marcus.  I ran into him at Vanity Fair Oscar party one year and after talking to him for a while then he realized that I am the same Rosalina as the designer for Jewelry by Rosalina which he became a fan of.
Destination Luxury: What are some of your favorite luxury experiences?
Lydster:  It was super fun to spend a week on a four bedroom catamaran with family and friends from Cannes to St. Tropez. The chef went ashore to the market every morning to buy fresh everything and plus my favorite foie gras to make lunch and dinner for us.  Champagne and Caviar watching the sunset….Fabulous!  Then flew on a private jet from SF to NY for New Years was a blast…..7 of us and 12 bottles of Champagne and wine later……We landed in NY a very happy crew.
Destination Luxury: What are some of your favorite places you've traveled to?
Lydster: Love Capri, Positano, Tuscany, Lake Como, Portofino, Rome, Milan, St. Tropez, Monaco, Aix en Provence, Paris (of course), Greek Isles….I can go on and on because I love to see the world.
Destination Luxury: How are you involved in the philanthropy world?
Lydster:  I love giving back.  My love to help others especially children makes me want to work harder so I can give back more.  I am involved in quite a few charities.  About a year ago I chaired a gala at Castello di Amorosa in Napa to fundraise for Vietnamese American Next Generation (scholarships for Veterans' children).  Few months ago I got donation packages for Children of Hue Gala in San Jose.  I always do everything I can to help these foundations.
Destination Luxury: Can you give us some of your top 5 luxury tips?
Lydster: Always be fabulous by….
–  Looking fabulous.
–  Feeling fabulous.
–  Have fabulous friends.
–  NEVER wait in line for ANYTHING.
–  Do not waste calories….always drink fabulous wine!
Destination Luxury: What is your definition of luxury?
Lydster: A bottle of Armand de Brignac Brut Rose Champagne, Beluga Caviar by Caviar House and Prunier in London (in a 24 karat gold tin) on a yacht in St. Tropez!
Destination Luxury: What are you plans for the future?
Lydster: Never retire because I love what I do too much!  But I want to spend even more time traveling the world with the love of my life and my children.
For more information visit Jewelry by Rosalina.