The Hotel Heritage is a Relais & Chateaux 4-star luxury hotel located in the center of Bruges, Belgium. Purchased a little over two decades ago by its owners, (who are also the managers) Johan and Isabelle Creytens took this 19th century building and with their extraordinary passion and vision, molded it piece by piece into the stunning property it is today. Here's s a recap of Destination Luxury's experience at the absolutely magnificent Hotel Heritage:
The hotel's location sits just 50 meters from the Markt, in the heart of Bruges.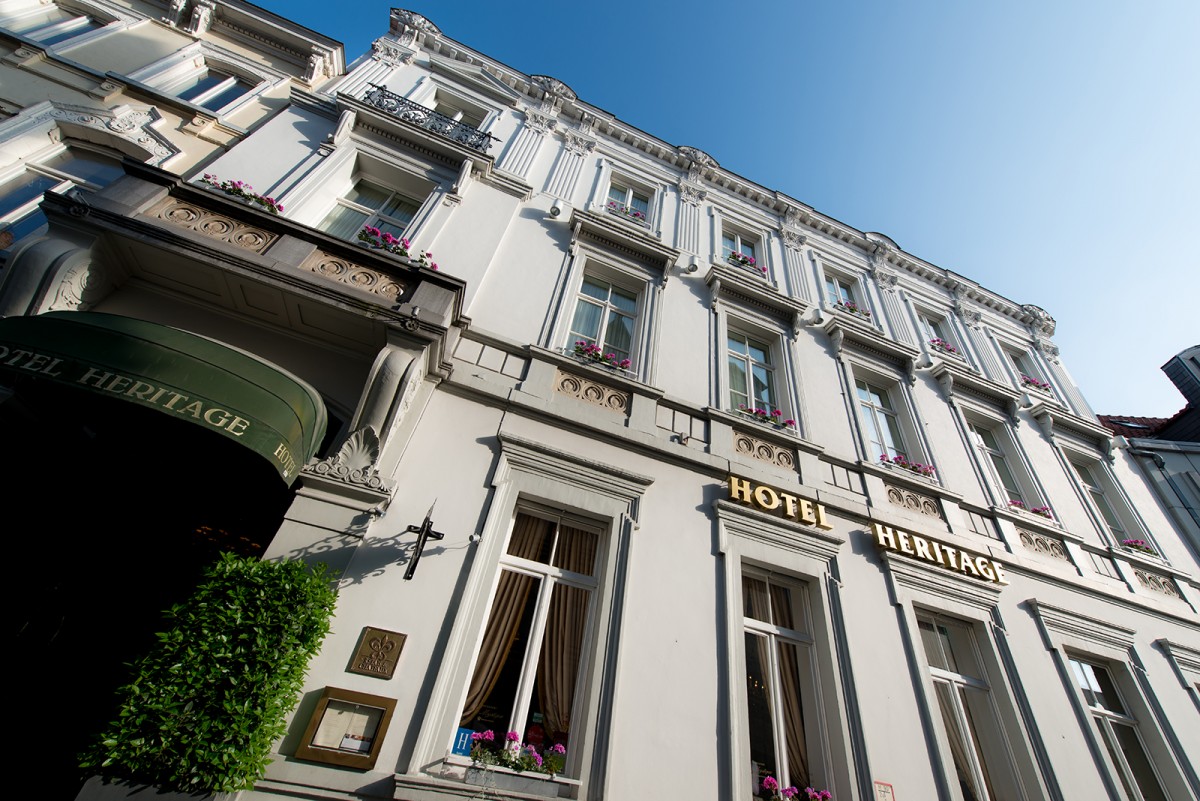 We were greeted by a warm and professional reception at the front desk.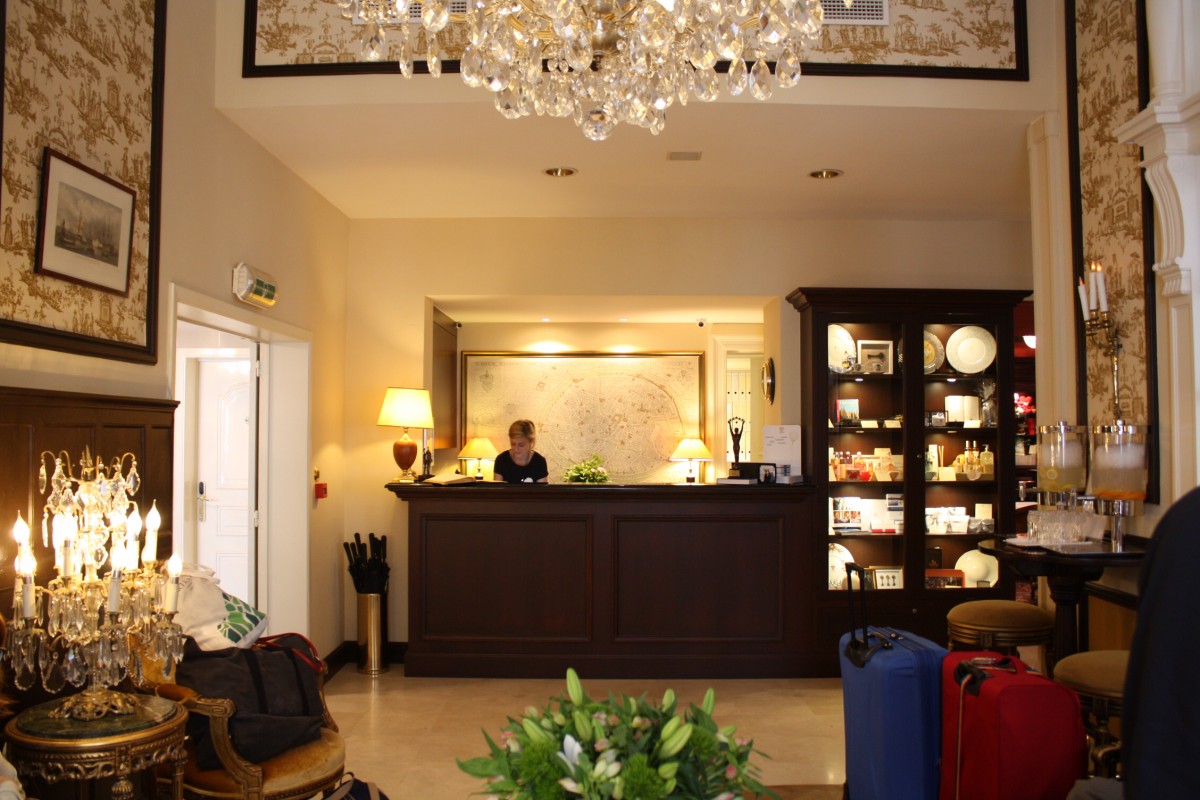 We marveled at the beautiful, stunning décor, including crystal chandeliers and a huge map of historic Bruges hanging just behind the reception desk.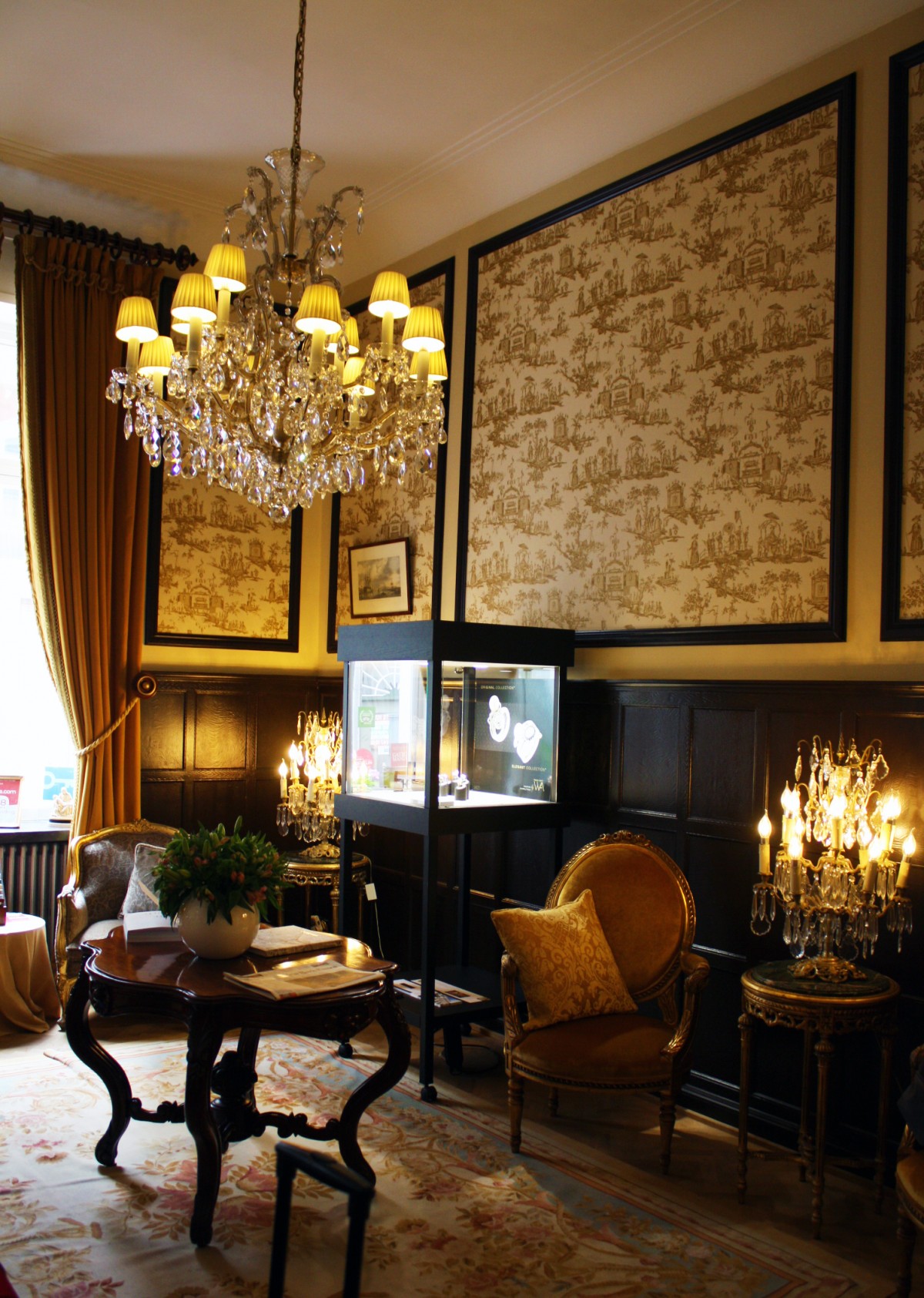 Isabelle Creytens, one of the hotel owners & managers, came out and personally welcomed us.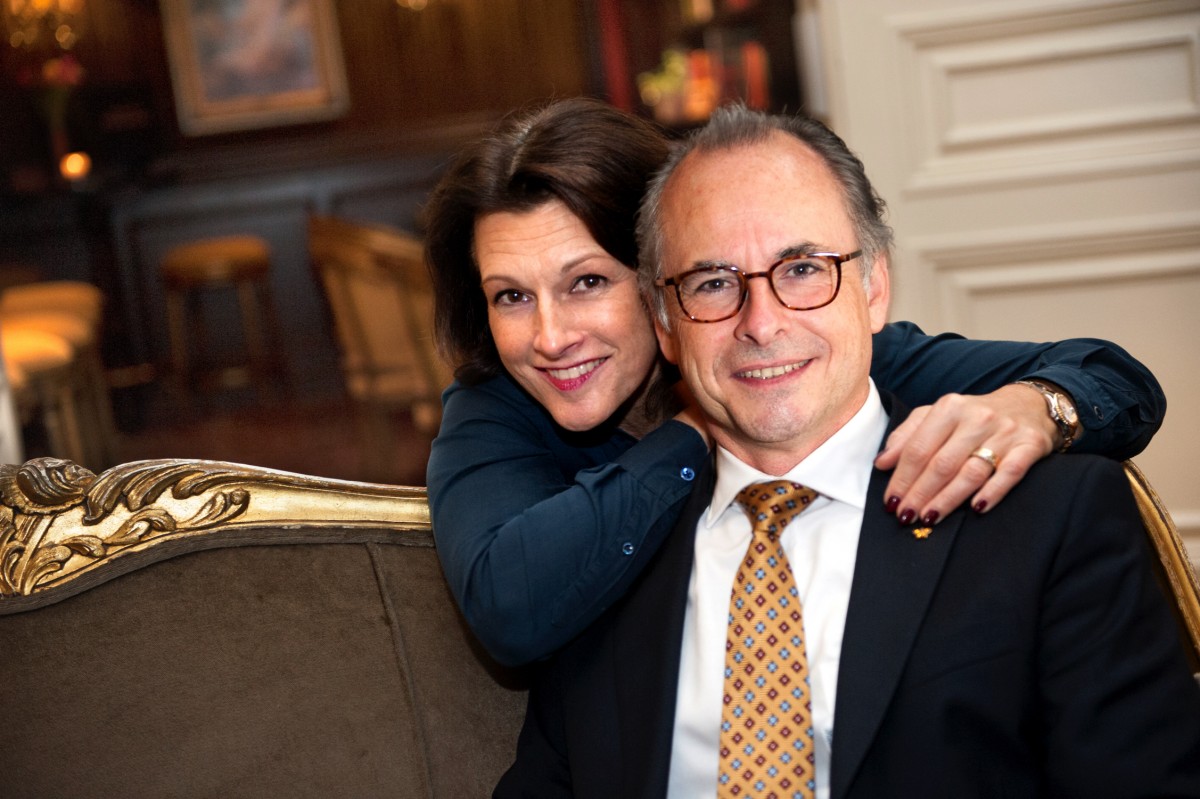 The hotel provided us with a map of the city and an exclusive partnership card that gave us special deals at many of the main attractions in Bruges.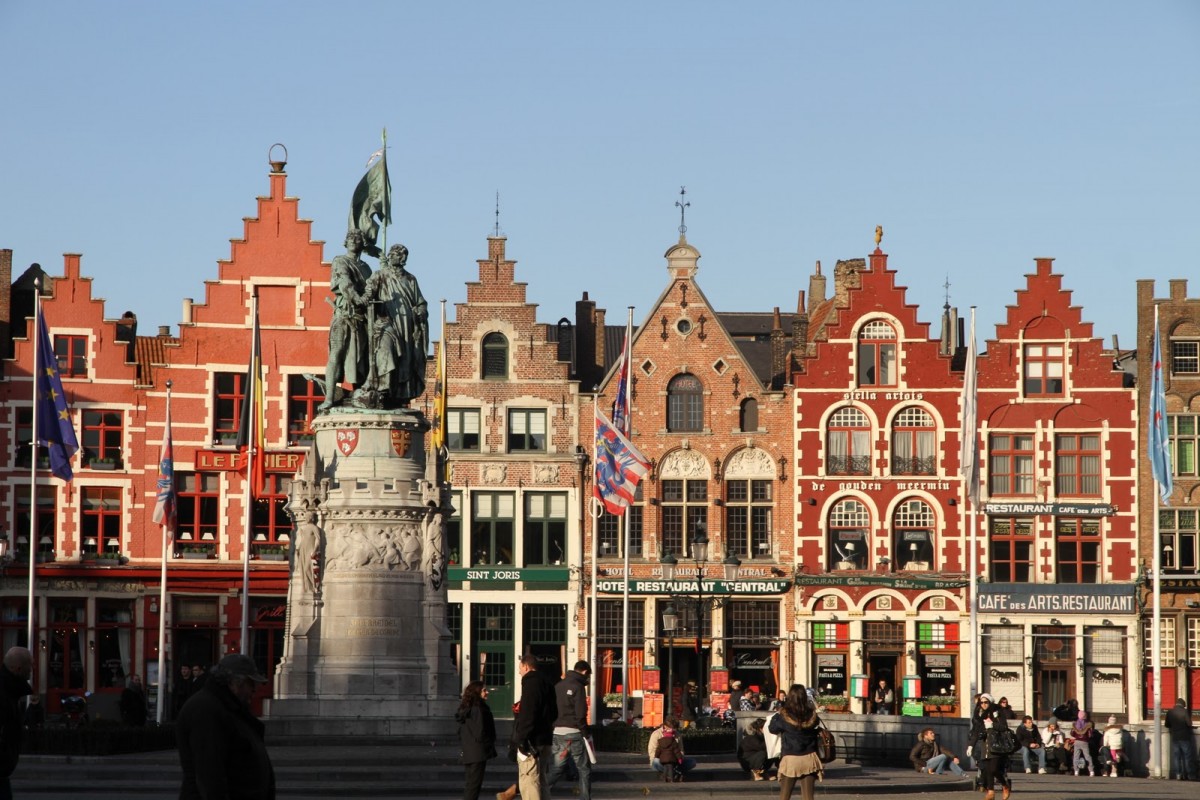 Dinner was at the hotel's in-house restaurant, Le Mystique, featuring gastronomic genius, Chef Gregory Slembrouck.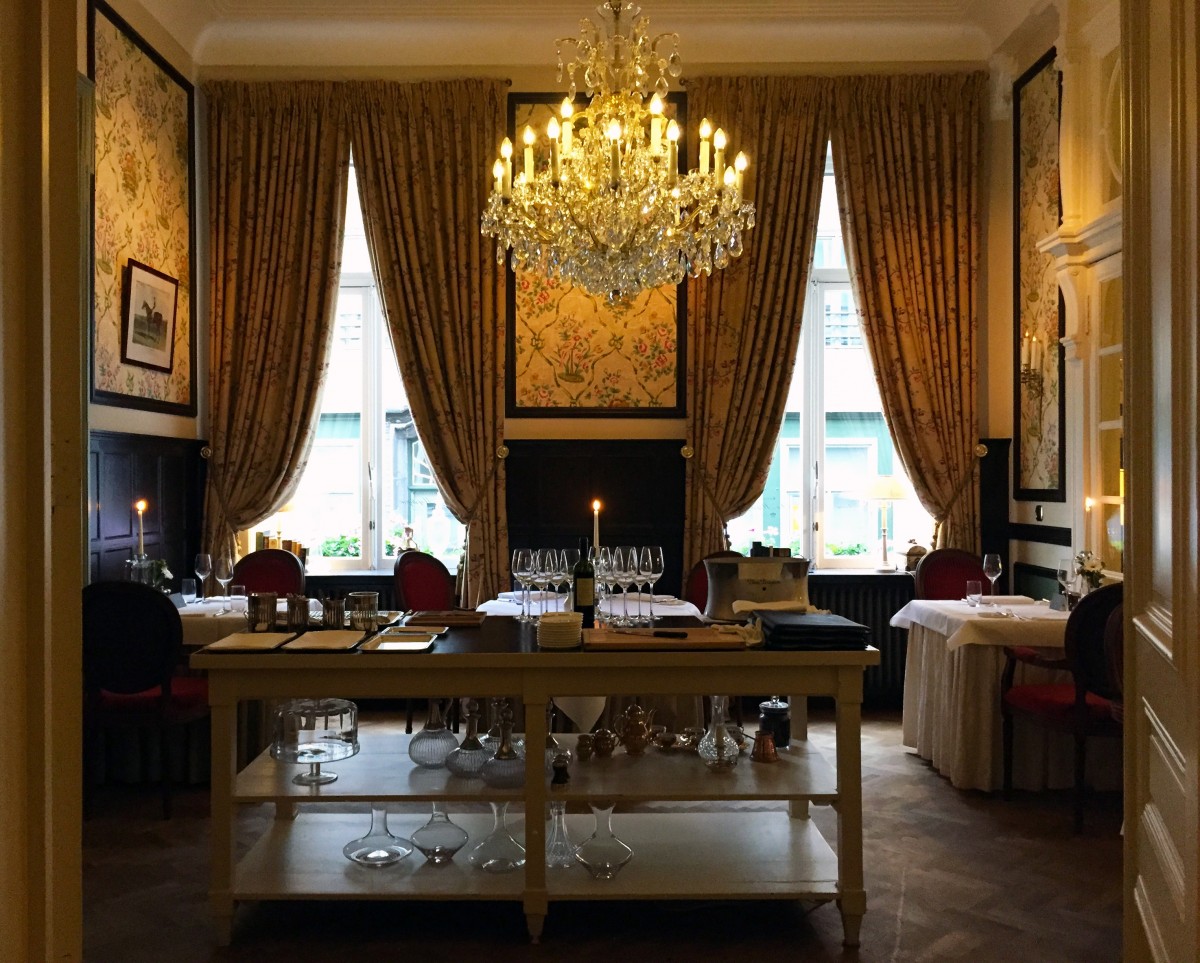 Our unforgettable five-course meal felt like a culinary journey, with each amuse-bouche and dish artfully prepared and presented.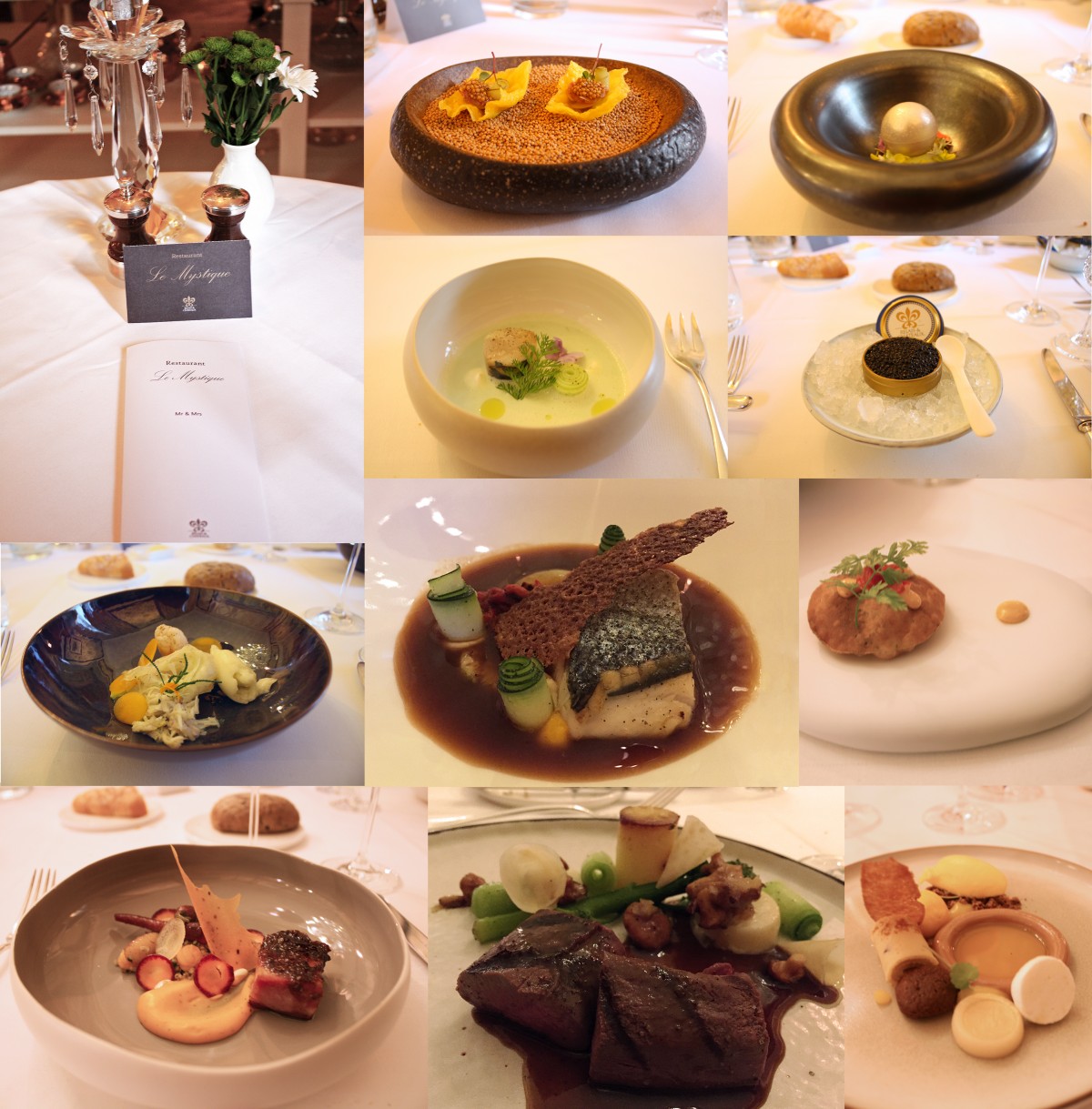 Of course each part of the meal was accompanied by wine pairings, expertly prepared by the brilliant sommelier, Margot Avet.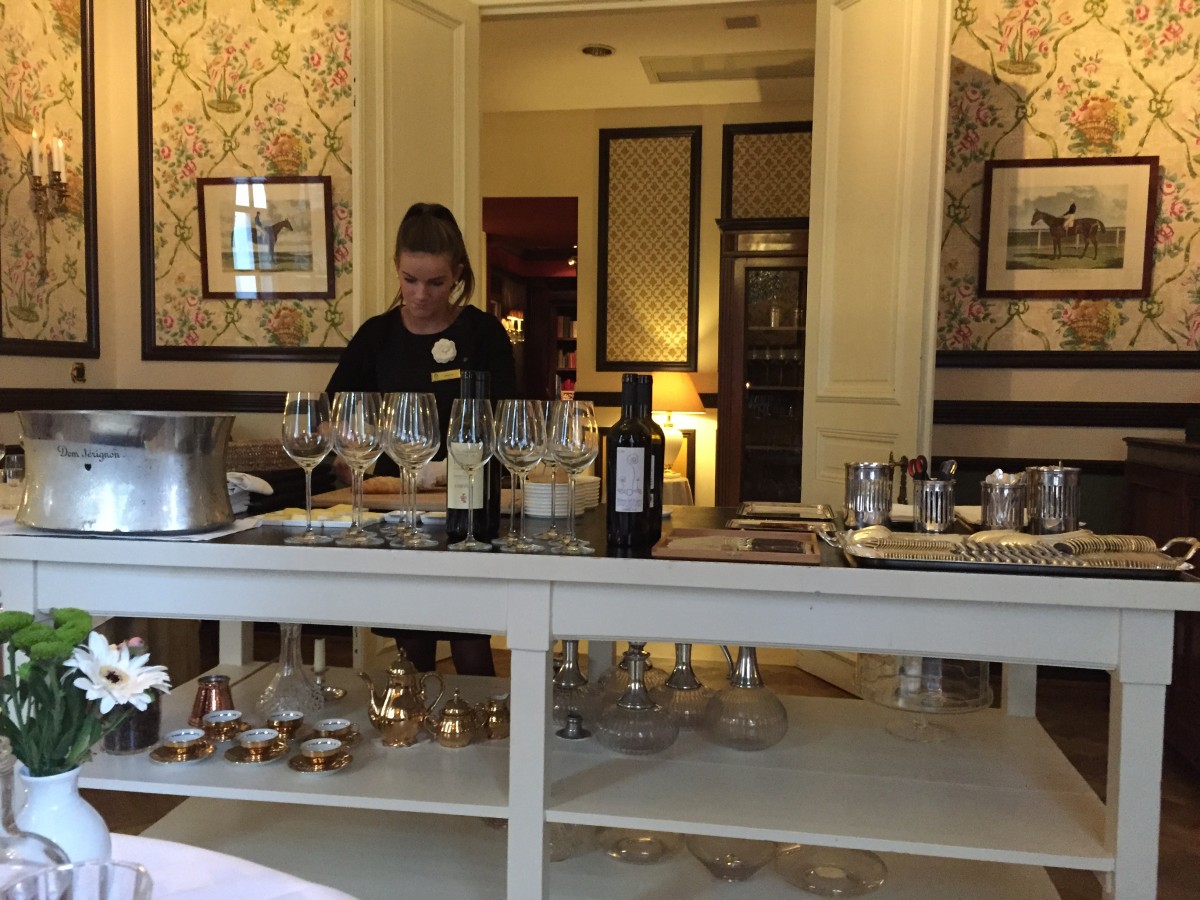 At the end of the meal, Chef Gregory came out and personally thanked us for coming to the restaurant. He sent us off with a golden bar of chocolate!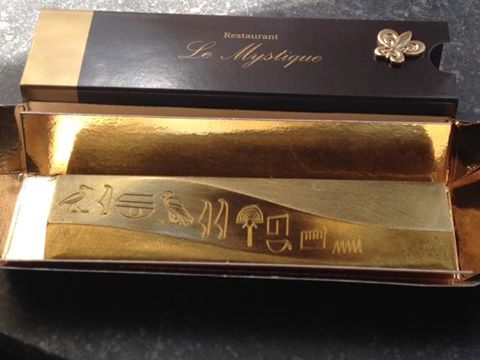 With our hearts happy and stomachs full, we retired to our dreamy, king size luxe Nilson bed.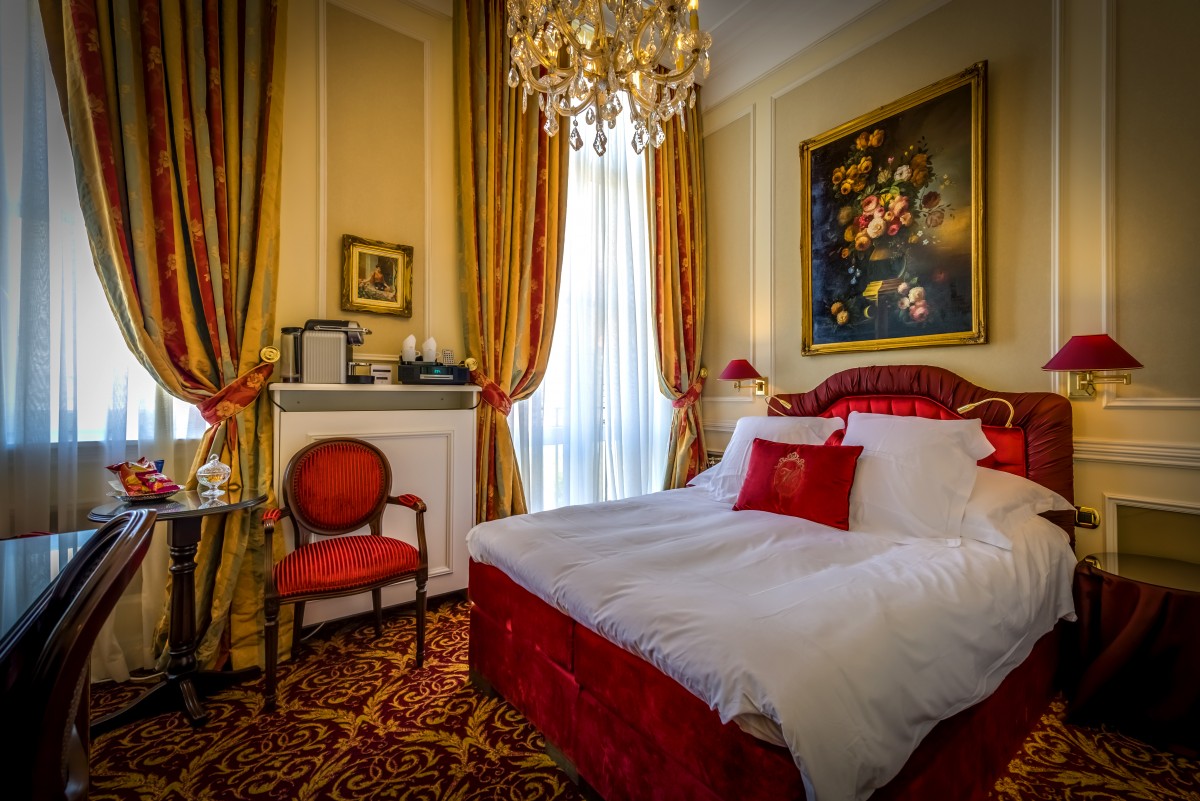 Each room in the hotel has its own unique chandelier that the Creyten family personally collected over the years. In fact, every room is individually decorated–no two rooms look the same.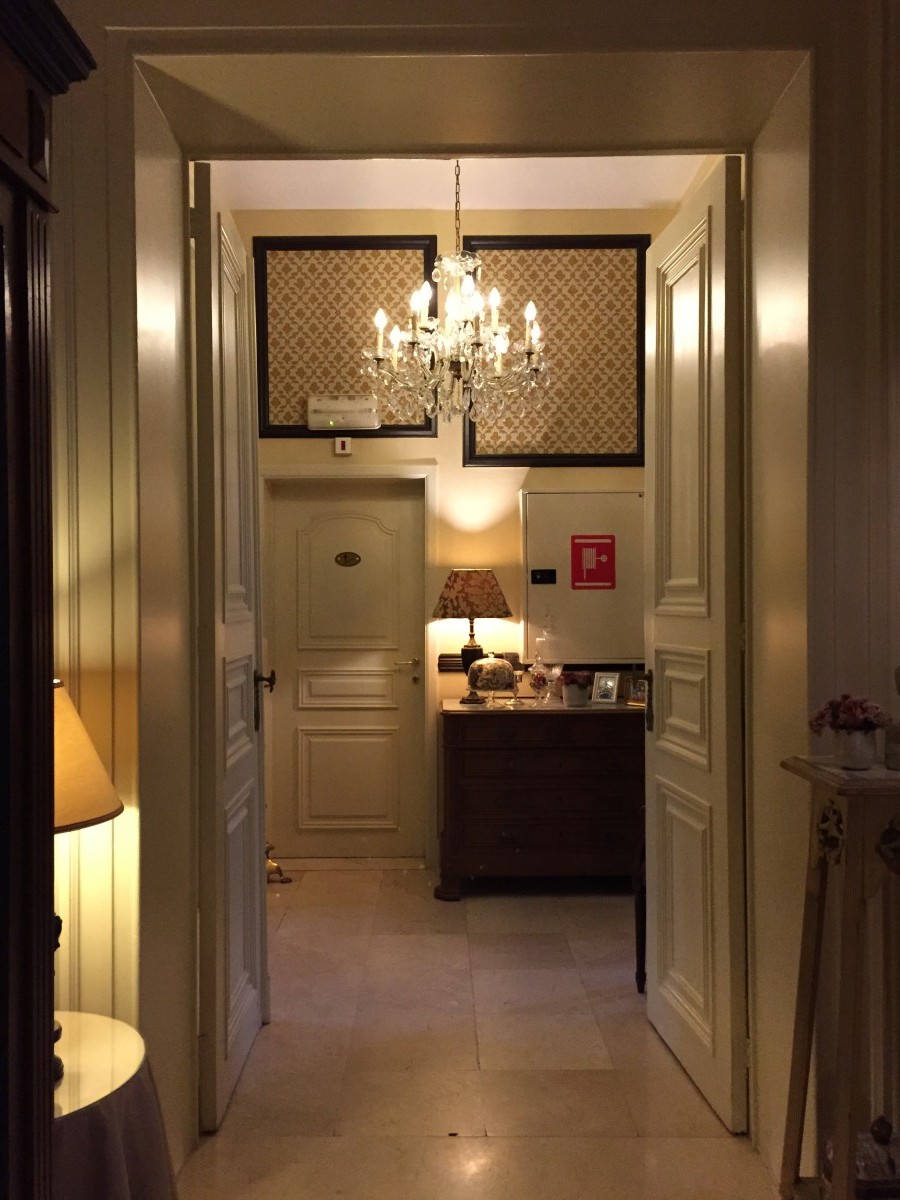 The floor of our bathroom was heated!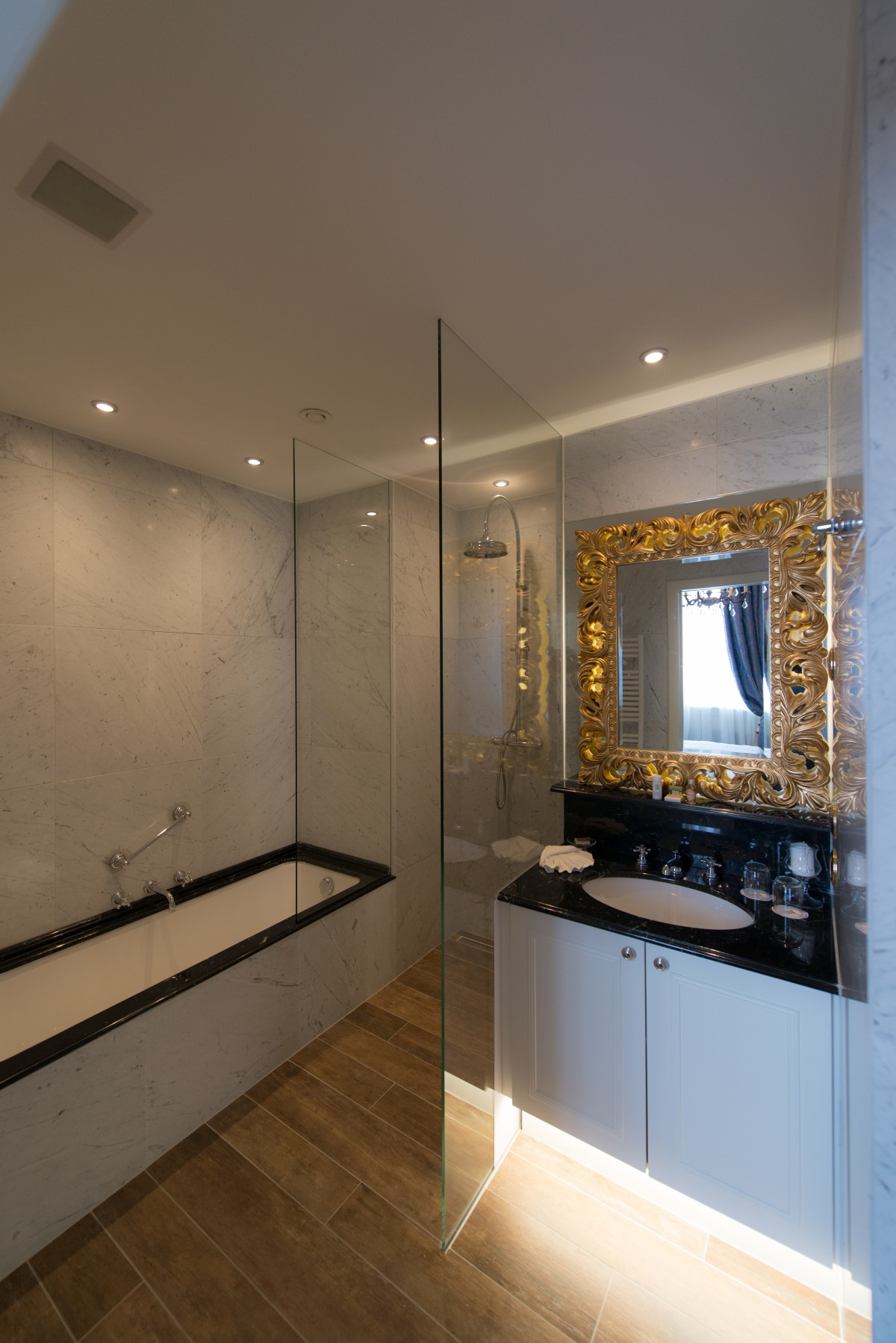 The champagne buffet breakfast was glorious, with an elaborate spread that included Belgian waffles, fresh-squeezed juices, and even pâté.

Delicious, fresh-baked breads and various pastries were also enjoyed.

After breakfast, we went up to the terrace to enjoy the view and breathe in the fresh morning air.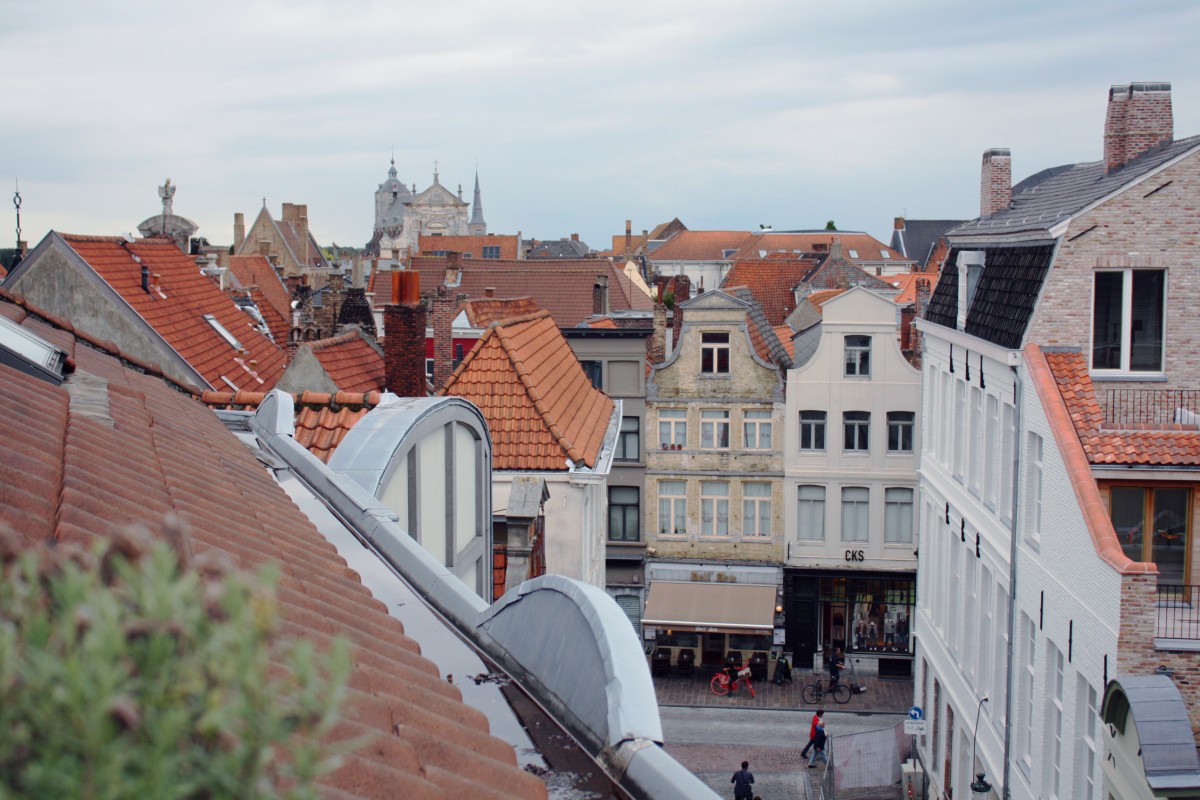 We were almost heartbroken to check out, but the hotel sent us off with warm wishes. All in all, it was a magical stay, and we can't wait to go back.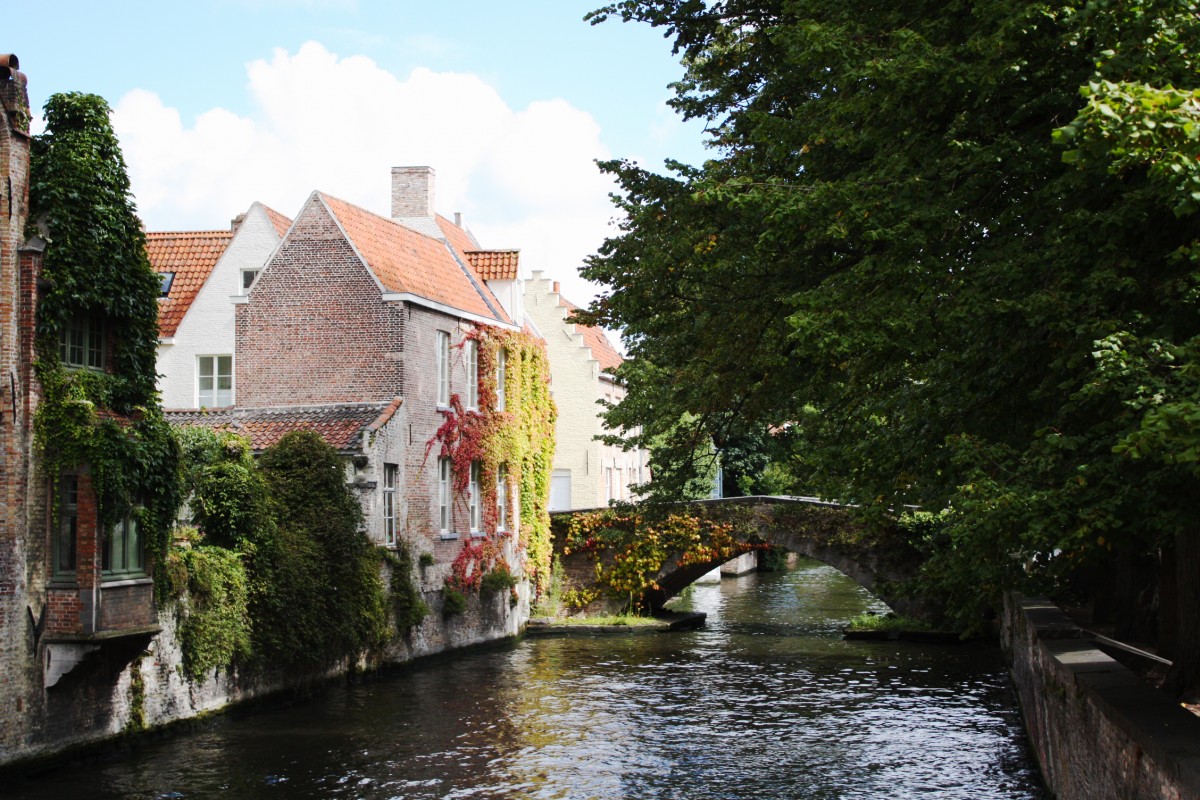 Hotel Heritage
Niklaas Desparsstraat 11, 8000 Brugge, Belgium
+32 (0)50 444 444