Want to know a secret? On your next Disney visit, while other guests are savoring chicken tenders and Dole Whips (both delightful by the way), you could enjoy the culinary equivalent of a Hidden Mickey. For vacationers who prize high quality culinary experiences, Disney has crafted a number of secret Disney dining experiences encompassing everything from themed meals, chef table experiences, tasting menus and special pop-up locations.

1. The Secret Chef's Table Experience at Disney's Contemporary Resort
Disney offers multiple secret dining locations for culinary travelers. For some locations, you have to know who to ask; others — like Club 33 — require an invitation. (The private club has been at Disneyland for years, and by year's end will also be at each of the Disney World theme parks. Imagine it — caviar and cocktails just steps away from Dumbo).
One such hidden dining venue is at the Contemporary Resort, where those in-the-know can indulge in a meal prepared from scratch by Disney chefs. Each selection better than the one before, the specially crafted menu will not disappoint. Think rare, one-of-a kind dishes uniquely crafted by world-class chefs in a private venue known only to a few. If a peach and whisky sorbet with a blueberry pie filling prepared using liquid nitrogen excites you more than a Dole Whip, look no further.


2. Delicious Disney Dinner Series at Golden Oak
Markham's, the exclusive clubhouse restaurant at Disney's Golden Oak luxury neighborhood, is only be open to residents most of the time. A little-known dinner series tantalizingly called Delicious Disney is open to all who reserve it in advance. Disney's stable of world-class chefs and sommeliers come together to create a series of once-in-a-lifetime themed experiences, creating a menu that literally will never be duplicated again. I enjoyed one recently that celebrated the movie Ratatouille under the careful attention of Chef Dominique Filoni in conjunction with Sommelier Stig Jacobsen and Pastry Chef Kristine Farmer. I relived the movie through a culinary lens with dishes reminiscent of the classic movie.
The piece de resistance was a model of Remy, the title character in the movie, prepared in entirely white chocolate. The chocolate held its consistency for several weeks, enabling me to enjoy the sweet treat long after the experience ended.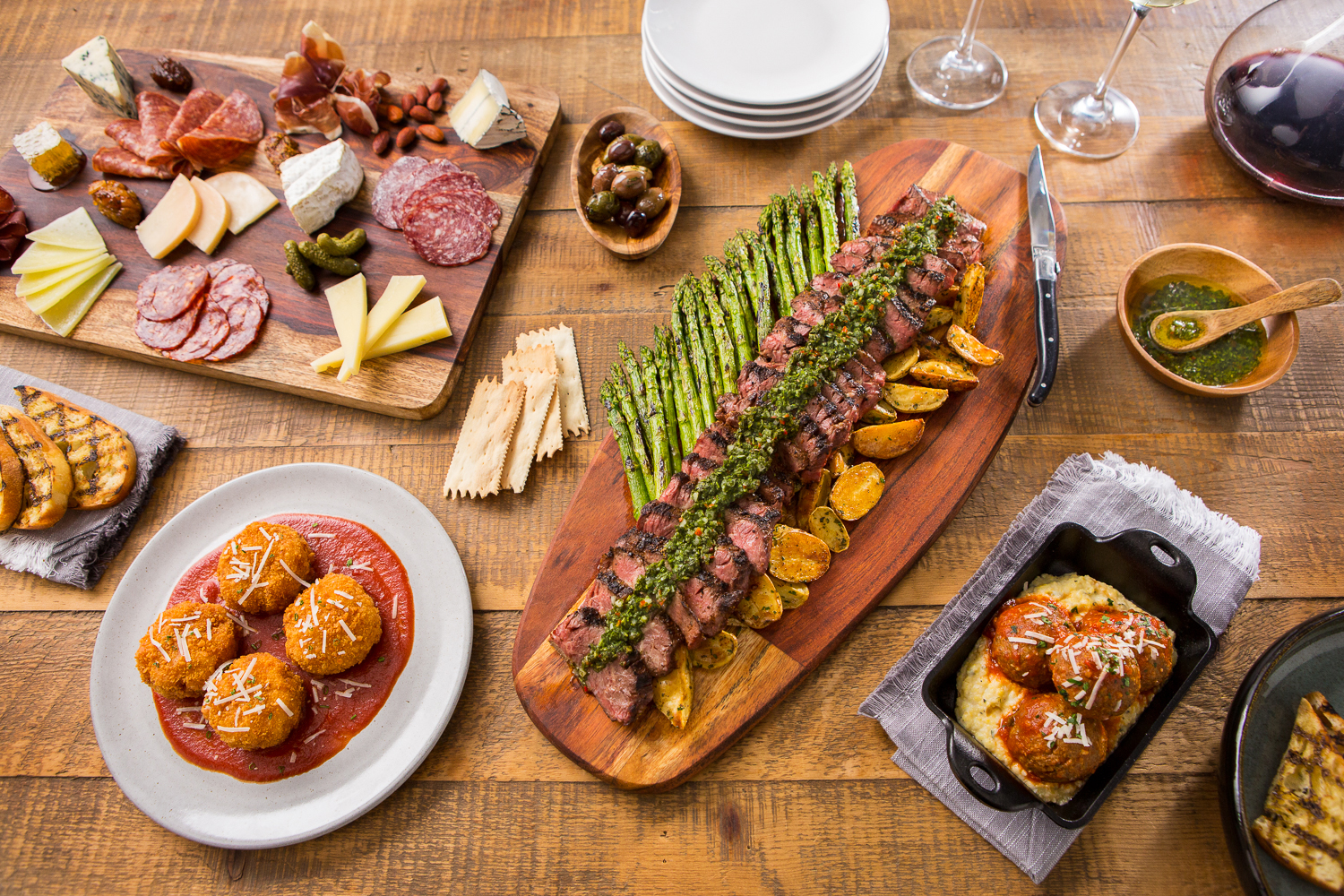 3. Wine Bar George
You may already know about Wine Bar George, one of the more recent dining venues to grace Disney Springs. Georges Miliotes is not only a master sommelier and an all-around nice guy, but he is also probably one of the hardest working people at Disney Springs. There is not one visit I have made to his restaurant where he was not present. He pays careful attention to the crafted charcuterie, the artisanal cheeses, the handcrafted meatballs, as well as his curated and extensive wine selection. For a tender, succulent treat unknown to the average Disney visitor, order George's signature branzino — prepared like his grandmother used to make for him — and ask the server to cut out the cheeks for you.
It goes without saying (but I will say it anyway), but George offers wine — lots of fabulous reds and whites. He offers more than 140 wines by the glass, by the bottle or by the ounce. Yes, you can taste a wine by the ounce and see if you like it before going all in on a bottle. Don't be intimidated by the master sommelier title — George has zero pretension and will take the time to explain his wines, the history and the story behind each winery. He is truly passionate about his wine and his food.
4. Jaleo
Another recent addition to the Disney Springs' restaurant scene is Jose Andres' Jaleo, a Spanish-style tapas restaurant with two little-known culinary experiences available to avid foodies. At Jaleo, servers round the restaurant with carving stations of Jamon Iberico de Bellota (acorn-fed Iberico pigs), a tender bite of porcine delight in each mouthwatering bite. Order anything with pork and cheese and steel yourself.
It is not a secret, but it may not be readily known by most diners, that Chef Andres offers two chef's tasting menu at rather entry-level prices — even at lunch. Choose between the Jaleo Experience (traditional Spanish-style tapas favorites), or Jose's Way (a selection of Chef Andres' favorite tapas). Get the wine pairing for a heightened taste encounter. It's a great way to experience a world-famous chef's cuisine with a number of friends.

5. Victoria & Albert's
Lastly, there is Victoria and Albert's, Disney's award-winning premier fine dining establishment located at Disney's Grand Floridian Resort. The establishment has won numerous awards, including AAA's prestigious Five Diamond Award. It is well-known as the face of fine dining at Disney.
What you may not know, however, is that this fine dining establishment also has a very well-regarded chef's table for an even more elevated epicurean experience.  Under Executive Chef Scott Hunnel, the chef's table menu provides a wide variety of tasty choices — the finest ingredients sourced from around the world — which can be paired perfectly with the right wine for an extra surcharge. Caviar, Maine lobster, lamb loin or Australian Kobe-style beef are some of the samplings you may encounter if you know to book early.