Chicago's #1 Private Chef, Charles Webb, is known as the "International Jet set Chef." Having catered private events for Lacoste, Hewlett Packard, Belvedere, Nike and many more, Webb is a legend in curating the most innovative culinary experiences for billionaires, royalty and luxury enthusiasts alike. He has worked side by side with Matt Orlando, the Executive Chef at Noma, one of the top restaurants in the world – and has worked with multiple Michelin Star restaurants in 9 countries over his 20 plus year career.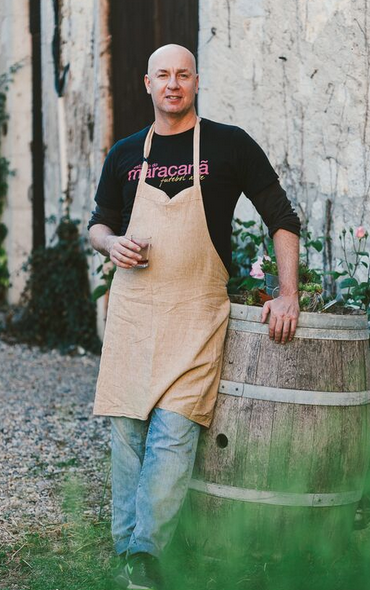 We had the chance to chat with the master chef Charles Webb, and talk about his background, and what inspires him.
DLX: Where were you born? Where did you spend your childhood?
Charles Webb: 
I was born in Chicago and was whisked off to San Antonio, Texas at a ripe age of 3 yrs old.
When I was 8 I spent time in Irapuato, Gto. Mexico as my family worked through their differences and divorce, so San Antonio was the real hub for my childhood
We are a small family of two – my mom and me –  my father was gone for over a decade of my life.
She did what it took to take care of me, us. She worked in the jewelry industry as well as accounting, and later as an executive P.A.
My father was a tattoo artist and is now deceased.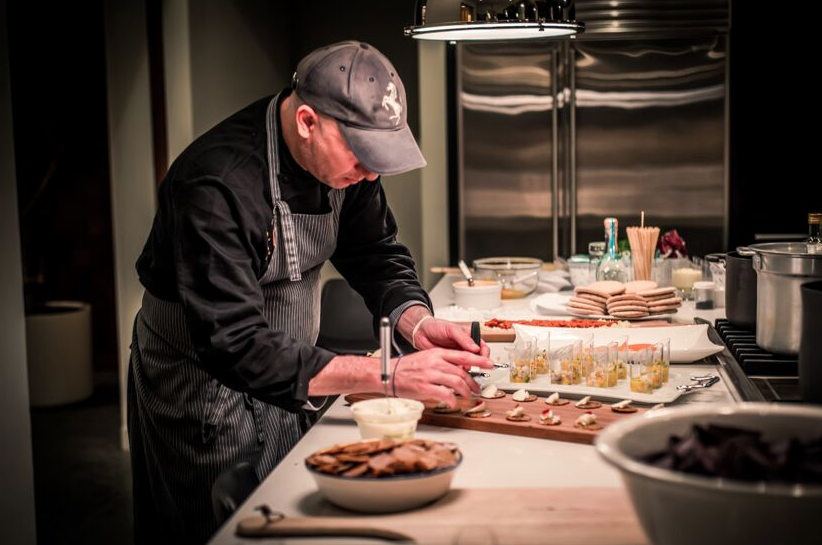 Did you face any major adversity as a child or teen?
Charles Webb:
Well for starters, I had to grow up fast – that is all I will say.  It is a more complicated answer really but let's just say I learned a great deal from the get go and was able to apply it to life even when I didn't think I was.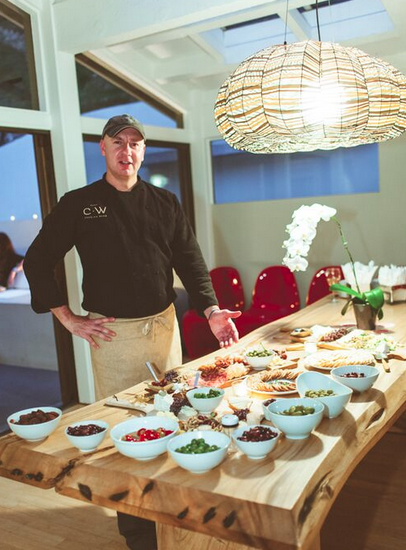 Where did you get your culinary education?

Charles Webb:
My education has been varied; I went to the European School of Economics in Rome, then  Gambero Rosso Culinary (also Rome). Of course, the school of life (9 countries) and various courses taken in Culinary Arts (also in various countries).
I have had 92 jobs in my life and yes that is on a spreadsheet. From stints in consulting, finance, real estate, to a whole bunch of restaurants and odd jobs in between.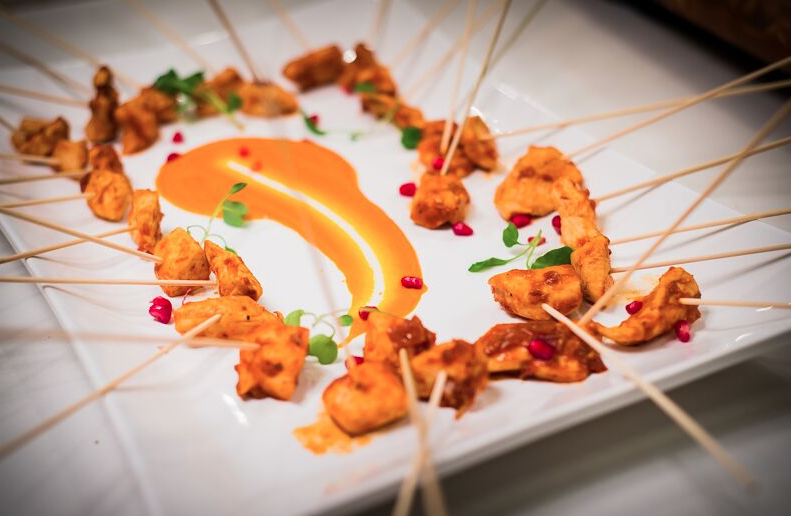 Let's talk culinary. How do you define your target customers?
Charles Webb:
[Our customer] is a person that values the highest quality in food, the uniqueness of those products, the experience is the driving point and allows us(me and my team) to curate that experience with those products of high quality just like my brand, full of integrity.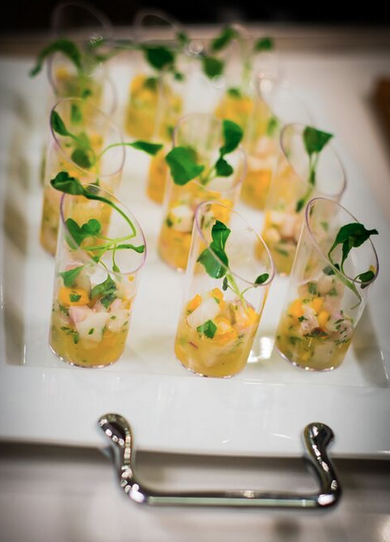 What makes your company unique?
Charles Webb:
Food quality has to be not only the best, but unique and an example is we are fortunate in the USA to source most things from around the world-  but how would you know about special spices that are from Madagascar or pistachios from Bronte, Sicily or maybe  anchovies paste from Aix en Provence market where the family has been making it for generations-  These are things we just can't get unless you know about them and then you have to get them here which I bring everything back when I travel for my clients who are deserving and appreciate having the best of the best.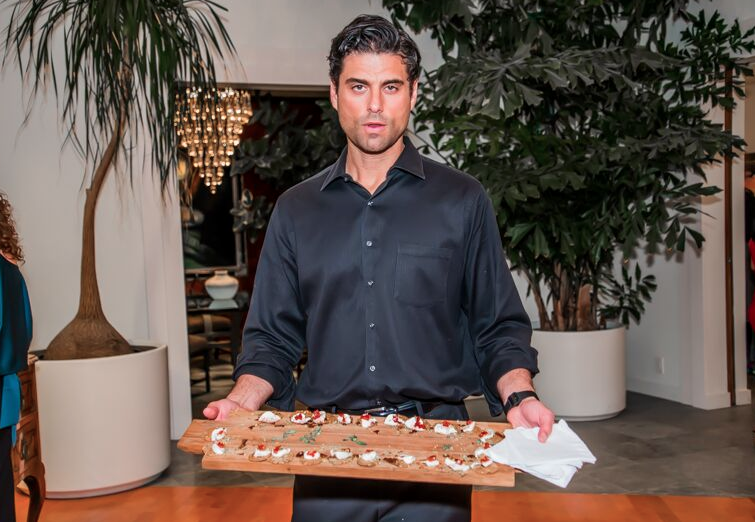 Further, everyone on my team has something extraordinary about them –  I selected them for their ability to not only cook or serve or tend bar but to give that special treatment and true value added back to the client-  they are all stars!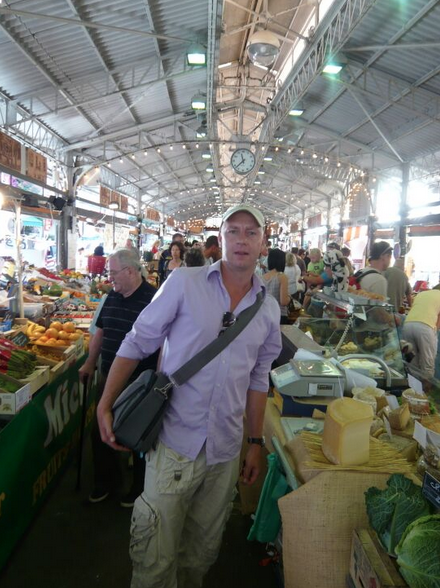 Starting up  – how did you get going?
Charles Webb:
My business was bootstrapped –  I used every possible resource to keep my mom's obligations covered, myself alive and a dream that I believed in and marching forward.
Where do you see your company in 5 years?
Charles Webb:
The businesses will evolve several times over –  I believe that as the brand grows sub-teams will be created to go out and execute the events not only in the USA but world wide.  I plan on writing a couple of books both related to food and above all, to help people through my experiences in life
Would you do anything differently?
Charles Webb:
I hate to say no, because every challenge or defeat has been an amazing learning experience but I would say the set-up of the business structure would have been nice-  I passed several "forks in the road" but kept going and remained focused.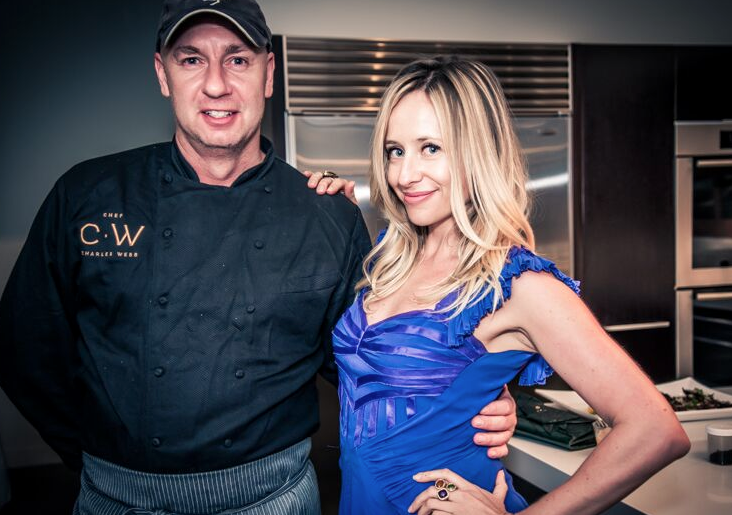 When did you know you wanted to be an entrepreneur?
Charles Webb:
My mother is best to answer this one-  I'll use her words and it is an interesting story not sure if you want to publish it but:
When I was 5 my parents got into an argument about money if you can imagine that and I was really scared. After they stopped arguing my mother began to look around for me and called my name –  there was no answer and we didn't have a large apartment so she took to the apartment complex and after panicking and probably being on an emotional roller coaster found me on the street sidewalk (and my mom really took care of me so I was sneaky that's all) and yelled "Charles! What are you doing?"

I said "Mom, I am selling my paintings to make money so you and dad will stop arguing and everything will be okay." (At that time, I loved to create art) and she almost lost it.
I guess I've really been an entrepreneur from the get go.  All I wanted $5 for my paintings which on the south side of San Antonio in 1975 and that was like saying $5,000!
Key traits for a successful entrepreneur?
Believe in what you do, why you do it, and repeat
Biggest challenges to being an entrepreneur?
Having a different lifestyle than most but being rewarded in ways that people will never see and that is by far, not about money-  it is about life
Advice for those who dream of starting or running their own company?
Be prepared to give it your all; to extend yourself above and beyond to achieve.
HAVE GOALS, or a solid direction; visualize success. Be prepared to wear many hats, especially at the beginning. Always hire amazing people to execute what they do best at so you can focus on what your sweet spot is!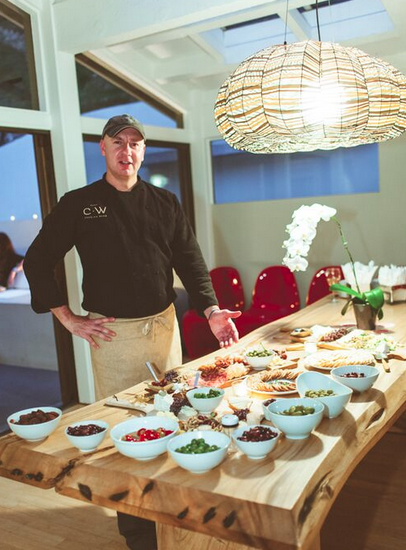 Where are some of your favorite places in the world?
Sometimes I want the adventure and others I like walking into a part of the world that is "home" or part of my DNA-  a few come to mind include:

Rio de Janeiro Laranjeiras
Buzios – Brava Beach
Cartagena- Getsemani
Barcelona- El Born
Montreal- Old port area
Bordeaux region-Chateau Sadillac
What are your top 5 favorite hotels in the world?
Generally I stay with friends or I love doing Airbnb, but other than that here are my favorites:
Casas Brancas- Buzios
Click Clack- Bogota
La Voile D'Or- St Jean Cap Ferrat
Le Petit Ermitage-  Los Angeles
Nomad Hotel- New York
What are your top 5 favorite restaurants in the world?
I like good food, service and experience so it can be scaled from a Michelin starred restaurant to a mom and pop operation. Here are few:

Bar Mutt – Barcelona
Le Bremner- Montreal
La Cuchara de San Telmo- San Sebastián
Tabetai- Cartagena
Deux Garçons- Villefranche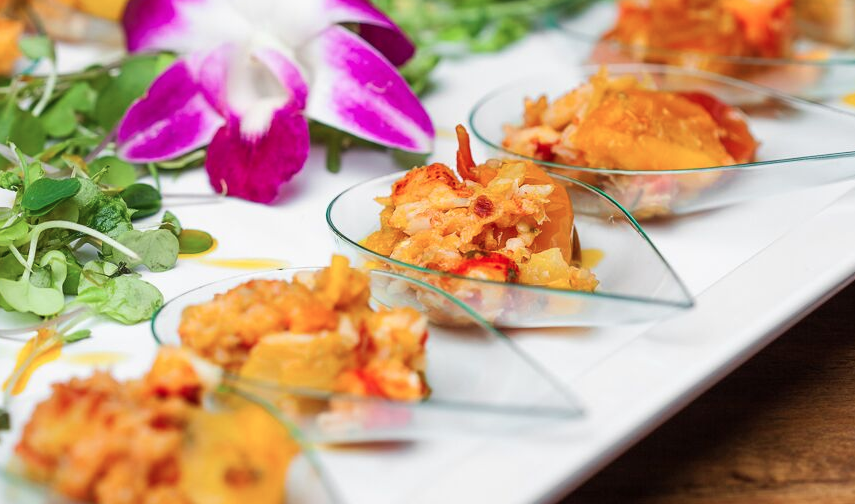 What is your favorite car brand?
Maserati!
What does luxury mean to you?
Luxury is a way of life, a state of mind and a form of being-  simplicity but of quality products or with what I do ingredients.
What are 3 ways to live luxuriously without spending so much money?
Learn how to eat, to travel, to love.
What are 3 travel tips for our readers?
Get some kind of status where your lines are cut at the airport (check in, baggage, security. It will save you so much time and hassle!
Get out of your comfort zone-  I don't know anyone who has grown not pushing the boundaries-  So much to see and experience. Go a few blocks through the back streets where the locals are –  that is where you will find the heart, soul and "flavor" of what the town is about.
Find people that do it right and get their advice –  better yet, don't count exclusively on one outlet of information, it can jade your perspective.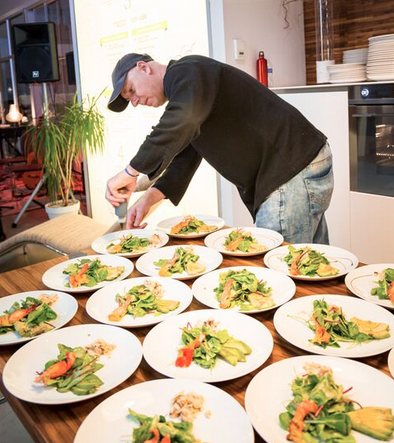 What would you do if you weren't doing this?
The next steps in life will be to build a community in South America that harnesses all the beauties that we have let slide by us as humans such as cultivation of food culture and bring like minded people who appreciate this.  An ecosystem of positive ideas combined with an elevated way of living without pretension.
What or who inspires you?
I get inspired by people and the ability to make them happy- to surpass expectations, to over deliver.  I love to build, to create and that is what makes me jazzed in the morning when I wake.
Mentors: From whom did you learn? Who deserves partial credit for your success?
I had to learn a good part about life living life-  so Life is my mentor first and foremost.  I didn't have a strong unit around me growing up except for my mom and there were no brothers. sisters, father, etc.. I had to make errors and really teach myself to pay attention.
What are some of the causes and charities you believe in?
I love to give back to my community, to causes in the USA and a few internationally-  I think it is part of being a human and a responsibility that is sadly neglected by many; each year I donate 15 dinners to organizations that I support which, like most out there, are constantly being challenged with funding –  it is a great way to make this world a better place –  I also do a lot privately with people that have became close to me through my travels.
Here is an example of a new organization that I am starting to work with and really believe in, called In True Fashion, a non-profit entrepreneurial program for under-served youth that fosters innovative thinking, confidence and a positive work ethic through collaborative hands-on participation, real-world business experience and powerful, consistent connections with mentors and guests.
What is your most memorable experience?
Funny enough with so many under my belt the ones that stood out were not victories but were close defeats and above all near death situations which occurred several times…  It was the deepest challenges that helped define me and certainly made me think out of my comfort zone (after the fact of course).

What is the most interesting fact about yourself?
That I am a true romantic.
What are Charles Webb's social media handles?
Facebook: https://www.facebook.com/pages/Avanti-Gourmet-Catering/1567479140134685?fref=photo
Twitter: http://www.twitter.com/chefcharleswebb
Instagram:  http://www.instagram.com/chefcharleswebb
Website:  http://www.chefcharleswebb.com