The holiday season is undoubtedly one of the most awaited times of the year since it gives you the chance to bond with family and friends, as well as take a break from daily routines such as work. Of course, you can always go on vacation during the summer, or whatever date your boss allowed you to file for more than a three-day work leave. But at least once in your life, it's worth treating yourself to a luxurious flight in some of the best places you want to be.
In this post, you'll learn the best luxurious flight destinations you should try at least once. After all, you deserve all the fun, adventure, and special treatment that luxurious travel can offer.
Hong Kong
Hong Kong is a popular luxury shopping destination that also offers an impressive skyline. The country is usually described as the place where the "East meets West" because of the influence of westerners when they were still a British colony. So if you're from the West and you want to gradually experience life in the East, then you've got to start your Asian travel journey in Hong Kong.
The cuisine in this country is also characterized by the fusion of East and the West. For instance, hot pot, dim sum, and fast food chains coexist. And who doesn't know famous Hollywood actors Jackie Chan and Bruce Lee, who made legendary contributions to the movie industry not only in Hong Kong but also worldwide?
So, if you're in Hong Kong, here are some fun things you can consider doing:
Star Ferry Ride: Experience cruising through the waters for a refreshing Hong Kong adventure while you appreciate its stunning architectural and natural beauty. Also, get to experience viewing and taking selfies during the "A Symphony of Lights" show, which is a magnificent show of laser beams from the skyscrapers of the harbor, making Hong Kong as one of the places with the best skylines worldwide.
Visit the Big Buddha: Are you curious about Buddha and Buddhism? If you are, then you have to visit the Big Buddha or Tian Tan Buddha Statue in Hong Kong. It sits above the sacred Lantau Island's Po Lin monastery. The statue of the Big Buddha was built in 1993 and was finished in 2005, which means that this 34-meter-high statue was 12 long years in the making. To get to the Big Buddha, you'll have to ride a Ngong Ping cable car. It's a 5.7-kilometer or 25-minute ride over water, forests, and mountains.
Are you now excited to visit Hong Kong? Learn how to get from Toronto to Hong Kong by checking https://www.cathaypacific.com/destinations/en_CA/flights-from-toronto-to-hong-kong.
United Kingdom
If you're dreaming of kings and queens or palaces and royalties, the best place for luxury travel is the United Kingdom. British travel and tour packages offer the best itineraries so you can make the most out of your UK luxury travel.
Here are some of the best tourist attractions in the UK that you shouldn't miss:
London: Upon your arrival at the London Heathrow Airport, you'll be transferred in a luxury car to an exquisite five-star hotel, like the Rubens at the Palace, which is just overlooking Buckingham Palace.
Stonehenge: This historical monument was built 5,000 years ago and used by pagans. It's one of the UNESCO World Heritage sites in Great Britain, consisting of standing stones and a ring.
Georgian Bath: You'll appreciate the exquisite architecture and healing powers of the Bath, where the place obtained its name.
Stratford-upon-Avon: It's the birthplace of the famous English writer, William Shakespeare. Unleash your poetic side and feel like you're in the Medieval period, uttering lines from Romeo and Juliet.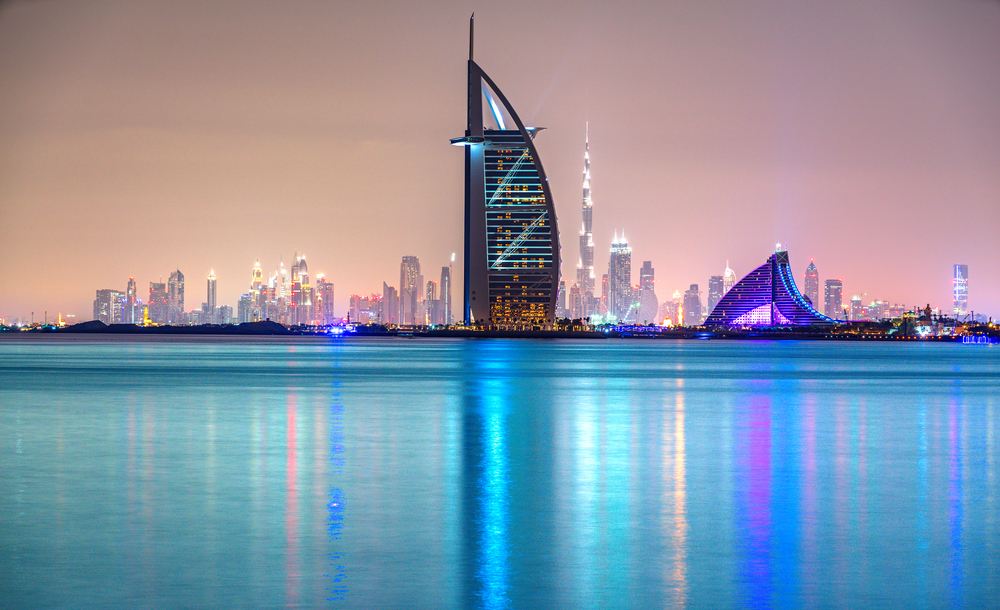 Dubai
Have you ever dreamed of having a grand vacation like a billionaire? If you have, stay at Burj Al Arab in Dubai with its 24-karat gold plated walls, ceilings, and embellishments. Khuan Chew was the interior designer of this luxury hotel, and everywhere you look, all corners are very detailed and extravagant. It's definitely a luxury travel hotel destination you should try at least once in your life.
Here are the best tourist attractions in Dubai:
Aquaventure Water Park
Burj Khalifa
Camel Safari and Premium Red Dunes at Al Khayma Camp
Burj Lake Ride and Fountain Show
Dubai Aquarium and Underwater Zoo
Conclusion
If you want to experience luxurious travel at least once in your life, you shouldn't miss including Hong Kong, the United Kingdom, and Dubai on your bucket list. And why not? These are the best places to go luxury shopping, to experience luxury hotel accommodation, and feel like royalty by landing into the royal country of Great Britain. Of course, wherever you want to spend your luxury vacation, make sure to choose a luxury flight for a safe and enjoyable travel experience.