A trip to Barcelona should be a must on everyone's bucket list. No matter your tastes or style there is something to suit you whether you want to bask in the atmosphere that is Camp Nou or check out some of Gaudi's architectural masterpieces around the city.
With the help of Alejandra Flores of REVIEWBOX, we're taking a look inside one of Barcelona's most prestigious hotel chains; the Mandarin Oriental.
About the Hotel
The Mandarin Oriental is located in a central and sought after location on the Passeig de Gracia. Flores says it's close to some of the best dining Barcelona has to offer (one of the restaurants being right on the hotel premises). Alongside this, guests are also within walking distance of Las Ramblas and the Gothic Quarter. For those in the city for business rather than pleasure, the hotel is conveniently located right by the central business district. There are also two function rooms with room for up to 40 guests; ideal for conferences and meetings.
Rooms
Garden View Rooms at the Mandarin Oriental start at €675 per night with Junior Suites starting at €1500 per night. Their 2 bedroom exclusive penthouse, however, is the real gem in this hotel with rates starting at €12000 per night.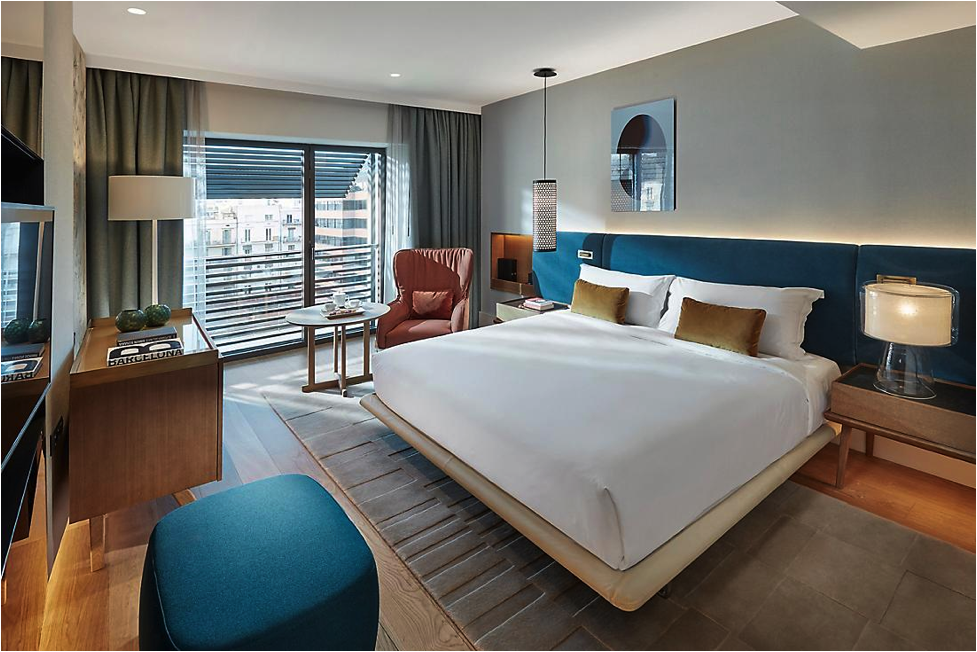 All images courtesy of the Mandarin Oriental
Covering the entire top floor of the hotel, this residence which spans 236 square meters boasts not one, but two large terraces with comfortable entertaining space for up to 8 people and spectacular views over the city of Barcelona. "The suite is accessed by its own private lift and is fully designed by famous Spanish interior designer Patricia Urquiola," says Flores "…the furnishings are gold with ceramic tops and the velvet and silk fabrics the suite is dressed in is exactly what we'd expect for this caliber of a hotel" she continues.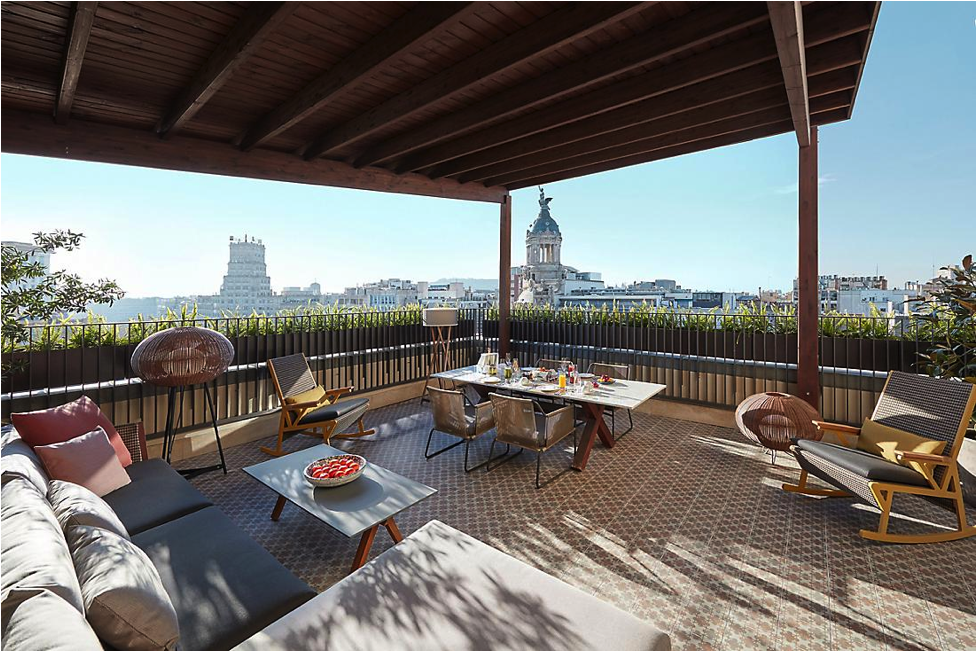 Facilities
The hotel is the proud home to a two-Michelin star restaurant, Moments, which is run by famous chef Carme Ruscella and her son Raul. Ruscella herself has won 7 Michelin stars which are clearly reflected in the gastronomic offerings that she provides to all her guests. Securing a table at the restaurant can be very difficult, however, according to Flores, but the hotel does endeavor to ensure that each and every one of their guests are given the option to dine here.
The spa is situated on the ground floor and is the ultimate home of tranquility in what is usually a bustling and busy city. The spa features 7 treatment rooms as well as a relaxation area with mood lighting and steam room which allow guests to prepare for their treatments. It also has a 12-meter pool where guests can take a relaxing dip and the spa's variety of signature therapies are sure to leave all guests rejuvenated after a long day exploring the city.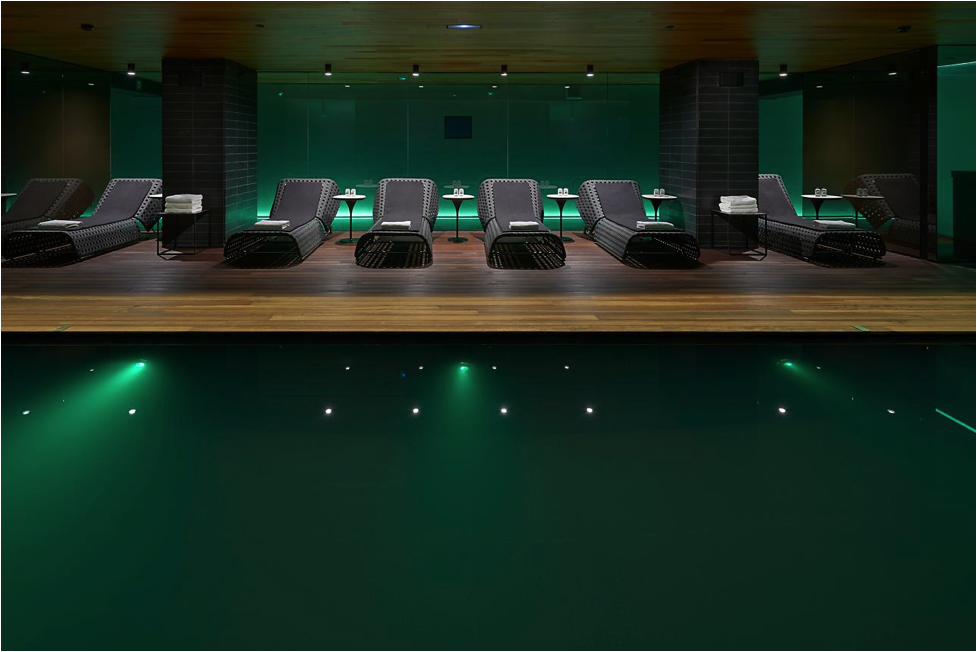 Interested in staying at the Mandarin Oriental? Head over to their website here to check availability.