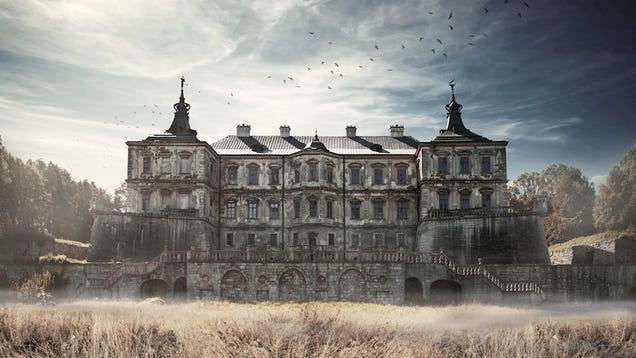 There's something particularly spectacular about witnessing the decay of a once-grand building. Lavish trappings fall into disrepair, once proud halls play host to insects and dust, and elegantly constructed architecture is exposed to time and the elements. Here are nine crumbling mansions that are fascinating to look at and come with some intriguing backstories.
Pidhirtsi Castle, Pidhirtsi, Ukraine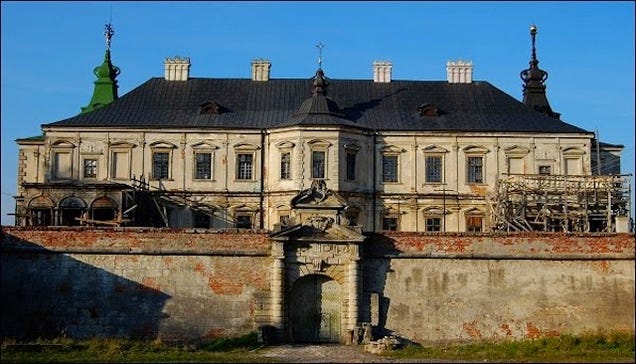 This castle, built between 1635 and 1640, was once richly furnished, but during World War I, Russian soldiers destroyed the lavish interior. Later, the castle belonged to prince Roman Sanguszko, who removed some of its valuable furnishings in 1939 and took them to Brazil. After WWII, the Soviets reopened it as a Tubercolosis sanitarium, but in 1956 the old castle caught fire and burned for three weeks, destroying the last of its interior beauty. The Lviv Gallery of Arts is trying to restore the building, but at present, there aren't any visible changes.
(via Shutterstock/seregalsv and Explore Ukraine)
Château Miranda or Château de Noisy, Celles, Belgium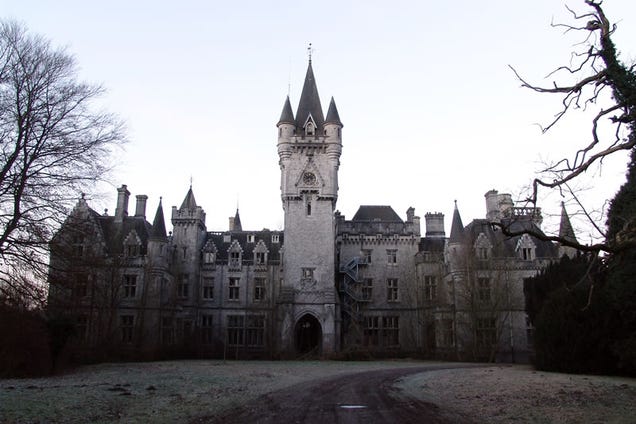 4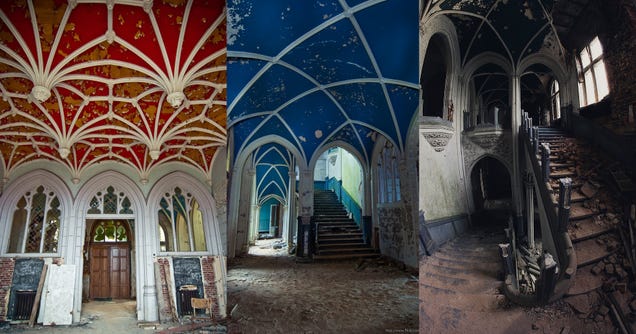 Château Miranda was built in 1866 by an English architect for the Liedekerke-Beaufort family. The family lived there until World War II, when it was taken over by the National Railway Company of Belgium. It's empty since 1991, in part because the family refuses to turn it over to the municipality of Celles.
(via Jonathan Aubry/Flickr, Pom2/Flickr 1 – 2 and Paul-Henri S/Flickr)
Halcyon Hall, Bennett College, Millbrook, New York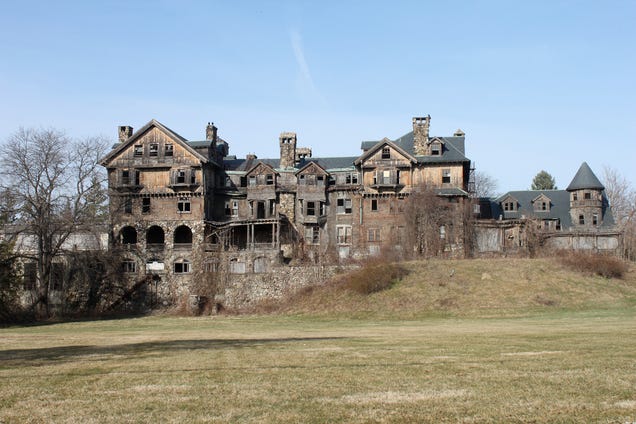 5
Halcyon Hall was originally built as a luxury hotel in 1890, but closed in 1901. However, the hall enjoyed a second life when, a few years later, the Bennett School for Girls moved in, making the building home and school to students from prominent families. However, with the rise of coeducational schooling, the Bennett failed to thrive, going bankrupt and shuttering its doors in 1978.
(via Joseph A/Flickr)
Kasteel van Mesen, Lede, Belgium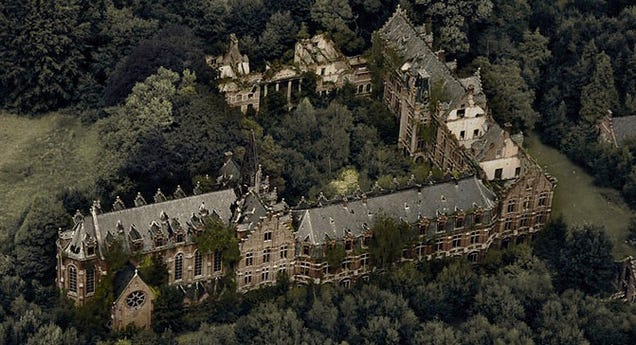 6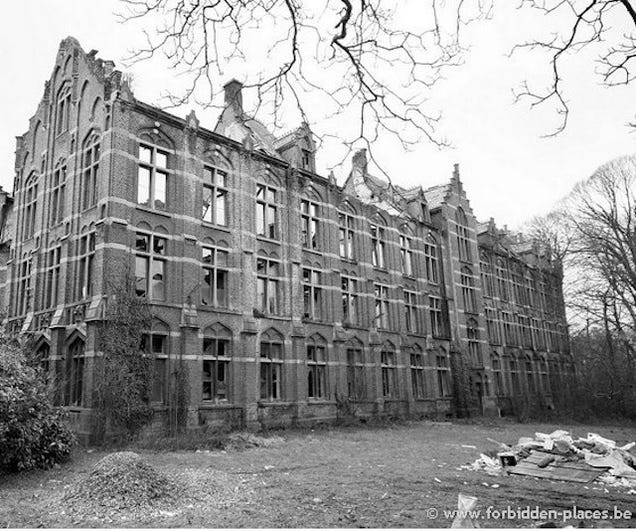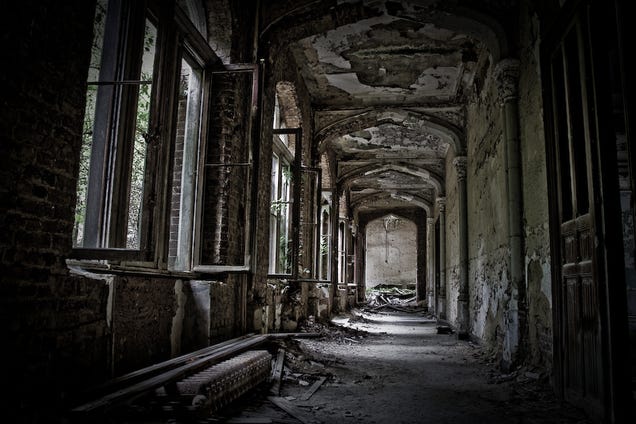 The almost 500-year-old (built in 1628) building has functioned as a castle, a gin distillery, a tobacco factory, and, after World War I, a boarding school for girls financed by the Belgian aristocracy. In 1971, after French education was banned in Flemish regions, the school ceased activities and the building was abandoned. It was demolished in 2010.
(via Niek Beck – Flickr and Forbidden Places)
Lillesden Estate Mansion, later The Lillesden (or Bedgebury) School for Girls, UK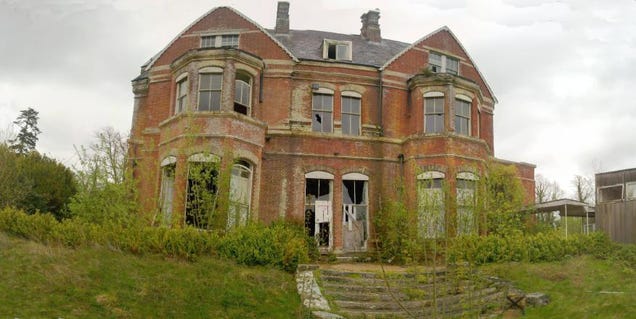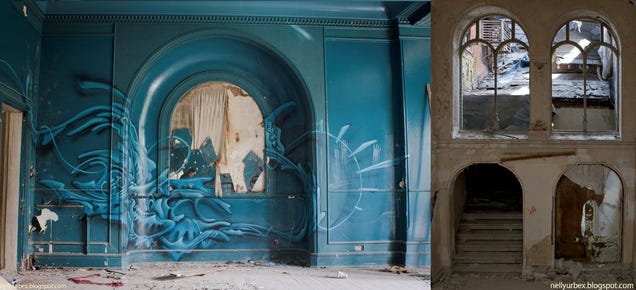 This mansion was built between 1853 and 1855 by a banker named Edward Lloyd. After World War I, the house was sold and became a public school for girls. It closed in 1999, and the building has been abandoned since then.
(via Ghost Of, 28dayslater and nellyurbex)
Bannerman Castle, Bannerman Island, New York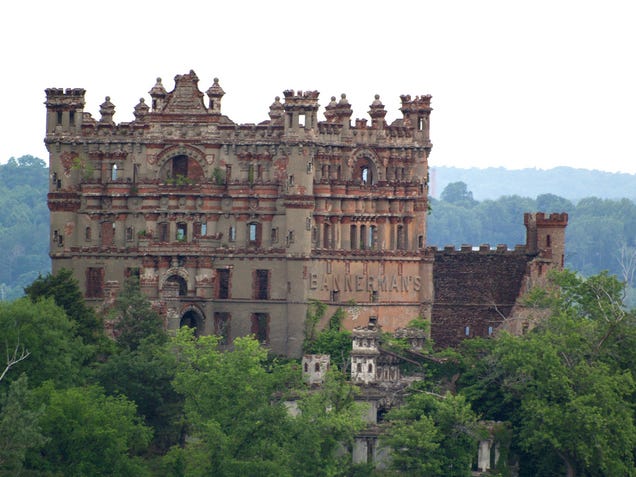 A Scottish immigrant, Francis Bannerman purchased the island in 1900 and built a castle to advertise his military surplus business. Two years after Bannerman's death in 1918, 200 tons of ammunition shells and powder exploded, destroying a small part of the structure. Then in 1969, a fire destroyed the floors and roofs as well. The island is vacant, uninhabited since 1950, after the only ferryboat that serviced the island sank in a storm. In 2009, one-third of the remaining structure collapsed.
(via dapawprint/Flickr)
Muromtzevo Mansion, Russia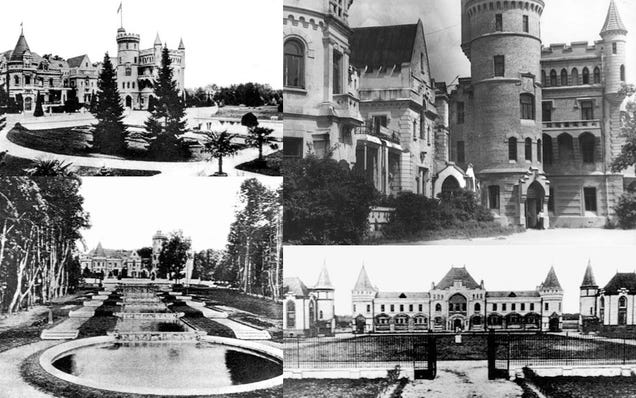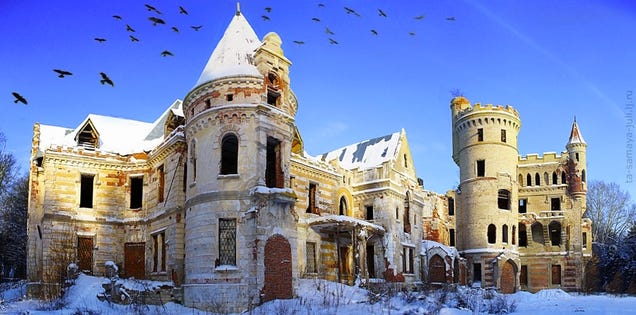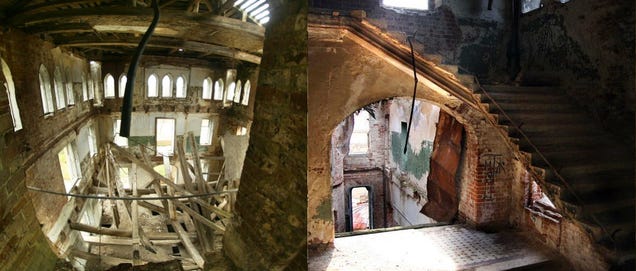 Russian architect P.S. Boitzov built many French-style medieval castle in the 19th century–but Muromtzevo Mansion is by far the most spectacular of them.
(via RussiaTrek, Dark Roasted Blend and qip)
Prince Said Halim's Palace or (wrongly known as) Champollion House, Cairo, Egypt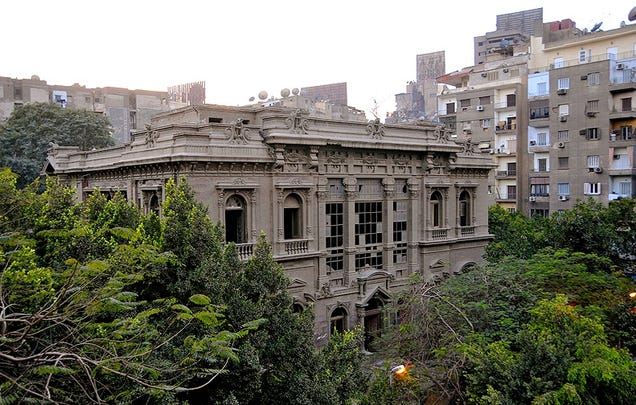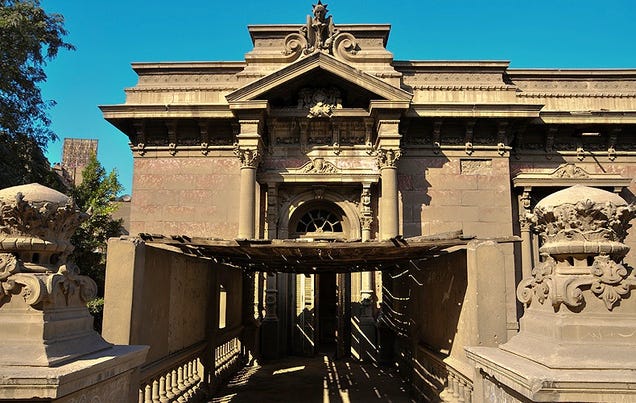 This residence was designed by Antonio Lasciac in 1899. Later, it was converted to one of the best secondary schools for boys (Al-Nassiriyah) in the country.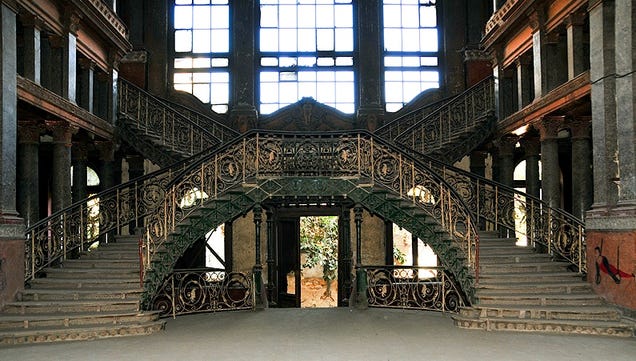 It has been empty since 2004.
(via uesuperfunhappytime)
Pokrovskoye-Streshnevo Mansion, Moscow, Russia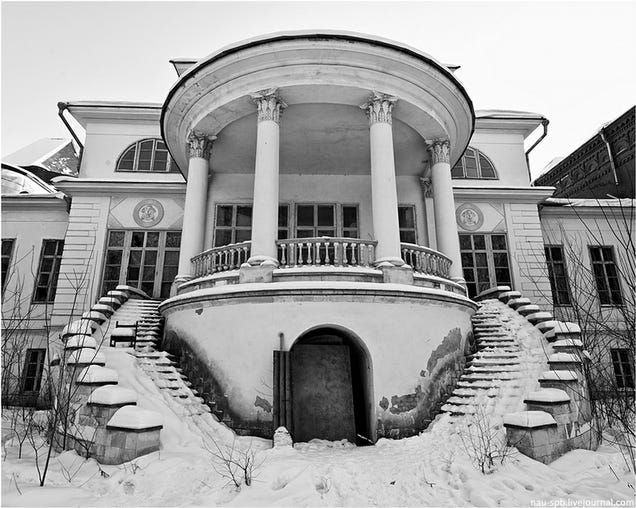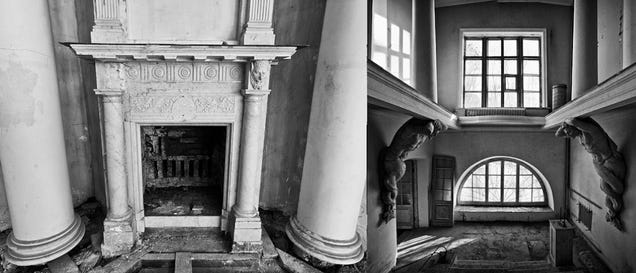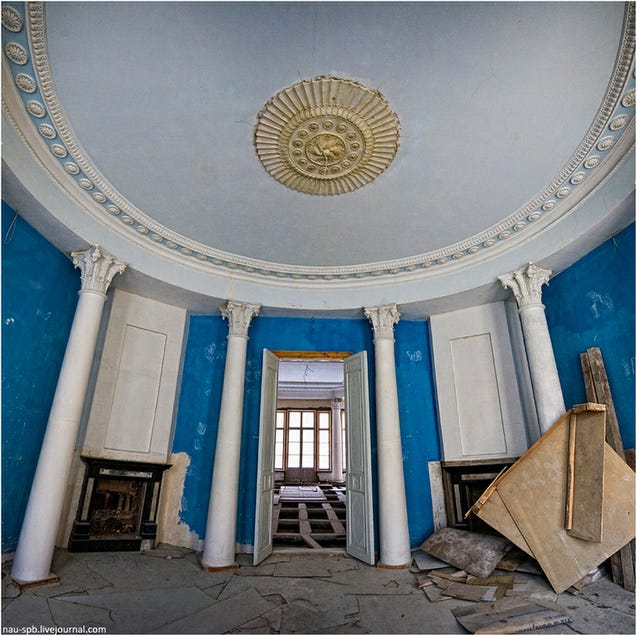 (via English Russia)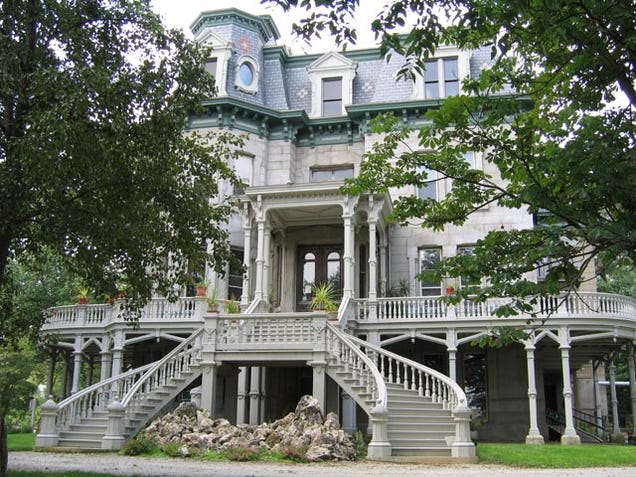 The Hegeler Carus Mansion in Lasalle, IL is my personal favorite. In the 1880s, the original owner made a fortune on the zinc industry and then set up a family business publishing books intended to introduce the American public to the works of the world's great philosophers. The mansion was also the place where Zen Buddhism was introduced to the Western world.
It was neglected for most of the latter 20th century but has been undergoing restoration as a museum and seminar center since the late 1990s. There's also an amazing 19th century gymnasium in the basement but is said to be haunted.