Photos courtesy of LA Phil.
The Village VOICE has called Steve Reich (born 1936) "America's greatest living composer." The New Yorker has called him "the most original musical thinker of our time" and the New York Times said he is among the great composers of the century. As a two-time Grammy winner and a Pulitzer Prize winner, it was a true honor to hear his work performed by the LA Phil New Music Group under the direction of conductor Jeffrey Milarsky. Milarsky is known for his wide range of repertoire which spans from Bach to Xenakis.
MALLET QUARTER
The concert opened with a soothing performance of the Mallet Quartet (2009). The Mallet Quartet is scored for two vibraphones and two-octave marimbas.  The melodic beats of this Matthew Howard, James Baby,  Jeffrey Grant and Nick Terry were complemented by the high ceilings and dramatic blue and green lighting of the Disney Concert Hall. Progressive melodies built up into a trance-like aura and then transitioned into a relaxing enchantment that mimicked the steady flow of calm flowing waves. The combination of dissonance and sweet sounding harmonies are confusing but make the audience ponder the meaning of this fantastic ensemble.
PULSE 
The next part was the west coast premiere of Pulse (2015) featuring the LA Phil co-commission with generous support of the Lenoir S. and Bernard A. Greenberg Fund.  A mesmerizing contemporary melody was played by the strings at different variations while the piano and bass guitar accompanied with a steady beat. We imagined visuals of vibrant flowers blooming out of the winter as spring was about to unfold.  Then stark dramatic tones fell onto the audience as if a complex contemplation was about to unfold.
"From time to time this constant pulse is accented differently through changing hand alternation patterns on the piano. All in all, a calmer more contemplative piece lasting about 16 minutes," said Reich.
TEHILLIM
Tehillim is the original Hebrew word for Psalms, literally translated to the word "praises." Tribal beats of percussion including clapping hands and small drums are accompanied by heavenly female voices that span the octaves.
"Hand clapping as well as rattles were also commonly used throughout the Middle East in the Biblical period, as were small pitched cymbals," said Reich.
Strings come in at a strong stride to make the ultimate statement. It seems like a dance like environment of life is about to be born.  The voices change into a rotating cycle as long notes are played by the strings and a rattle sways back and forth rapidly.
The vibraphone and marimba set a steady beat while women's vocals sing a song of mystery and the unknown. Strings of the bass are plucked while clarinets play steady notes.  Violins play an echo to the rich voices of the operatic singers.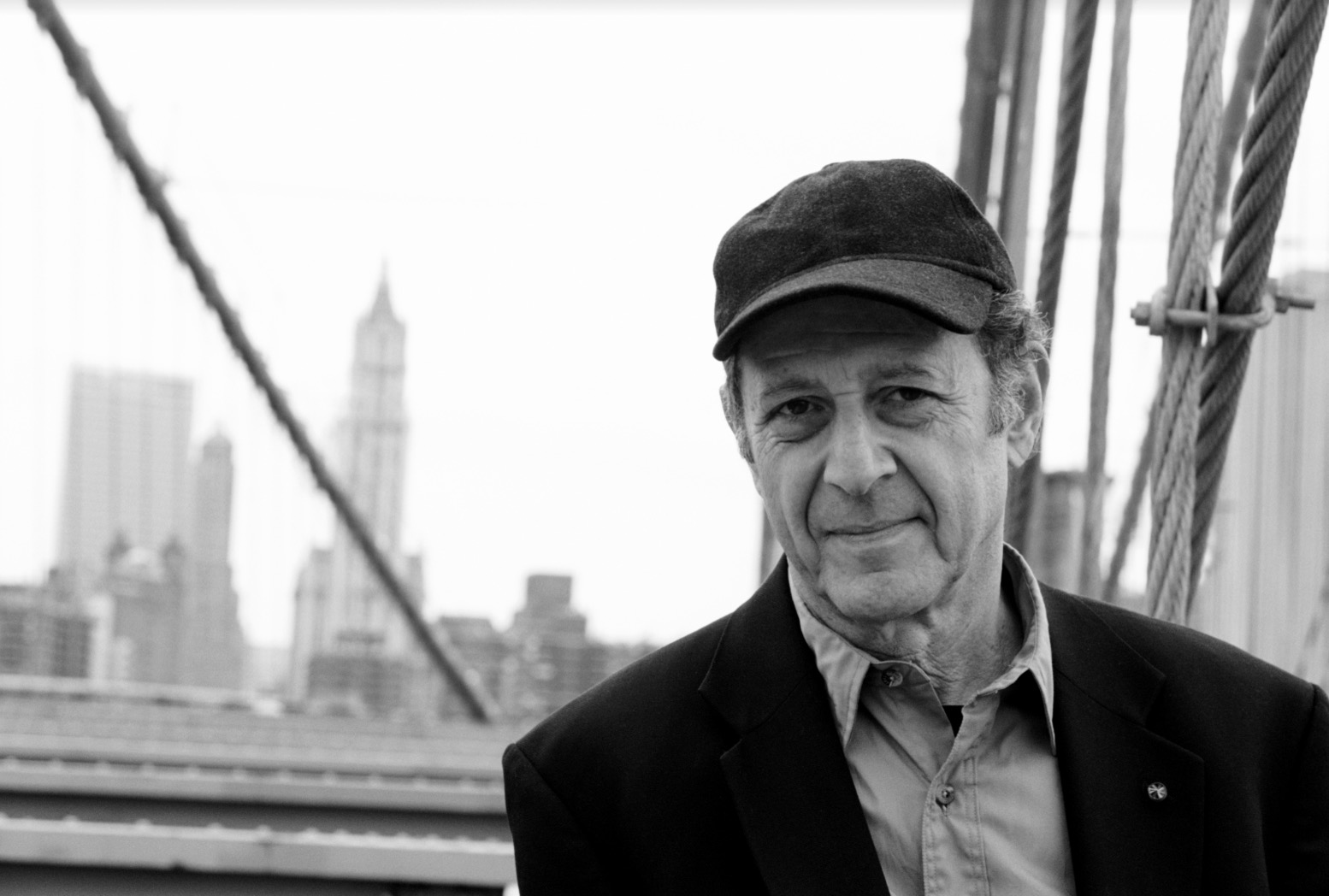 Steve Reich, photo by Jeffrey Herman.

For more information visit the LA Phil.