It turns out that UK holidaymakers are starting to shun the well-known two-week holiday abroad.
This may come as a shock to you, but it really shouldn't. Instead, people are opting for shorter breaks, and if you're in a couple, you'll know there's nothing more romantic than a short break.
While you sit and ponder where to go, we've got a suggestion – Rhodes. A glorious place filled with romantic things to do, it's also a great place for villa holidays, which add that extra level of romance.
Below, we've outlined a few things to do while you visit Rhodes.
Trip to Symi Island
So, first thing's first, you'll need to go on a day trip together. But not any old day trip, a trip to Symi Island.
Although not in Rhodes itself, the island is just a short boat ride away and is the perfect spot for exploring and relaxing. Chora and Pedi Beach are the perfect spots to stop off, where you can unwind on the glistening sand before jumping into the clear waters. Then head to the Panormitis Monastery and the old town of Symi, where you can explore the history and local culture in abundance.
Food tour of the old city
Now, the old city is a place you have to visit anyway. A UNESCO World Heritage City since 1988, it's the largest medieval city in the whole of Europe.
Standing for more than 2,000 years, history speaks for itself. But, that's not all you should do here, oh no, you should indulge yourselves with a little food and experience all the culinary delights on offer. From little bites to plentifully servings of seafood, you'll find only the best Greek food here, with Mama Sofia and Spirit of the Knights two of the best places to grab food at.
Saint Paul's Bay
Now, you'll find plenty of beaches, but, for a true experience, visit Agios Pavlos Beach at Saint Paul's Bay.
A thrilling sight to behold, this is a place that's almost cordoned off from the world. Surrounded by rugged cliffs in a little cove, the sandy stretch is peaceful and relaxing, while the waters are clear and still. The ideal spot for a romantic afternoon.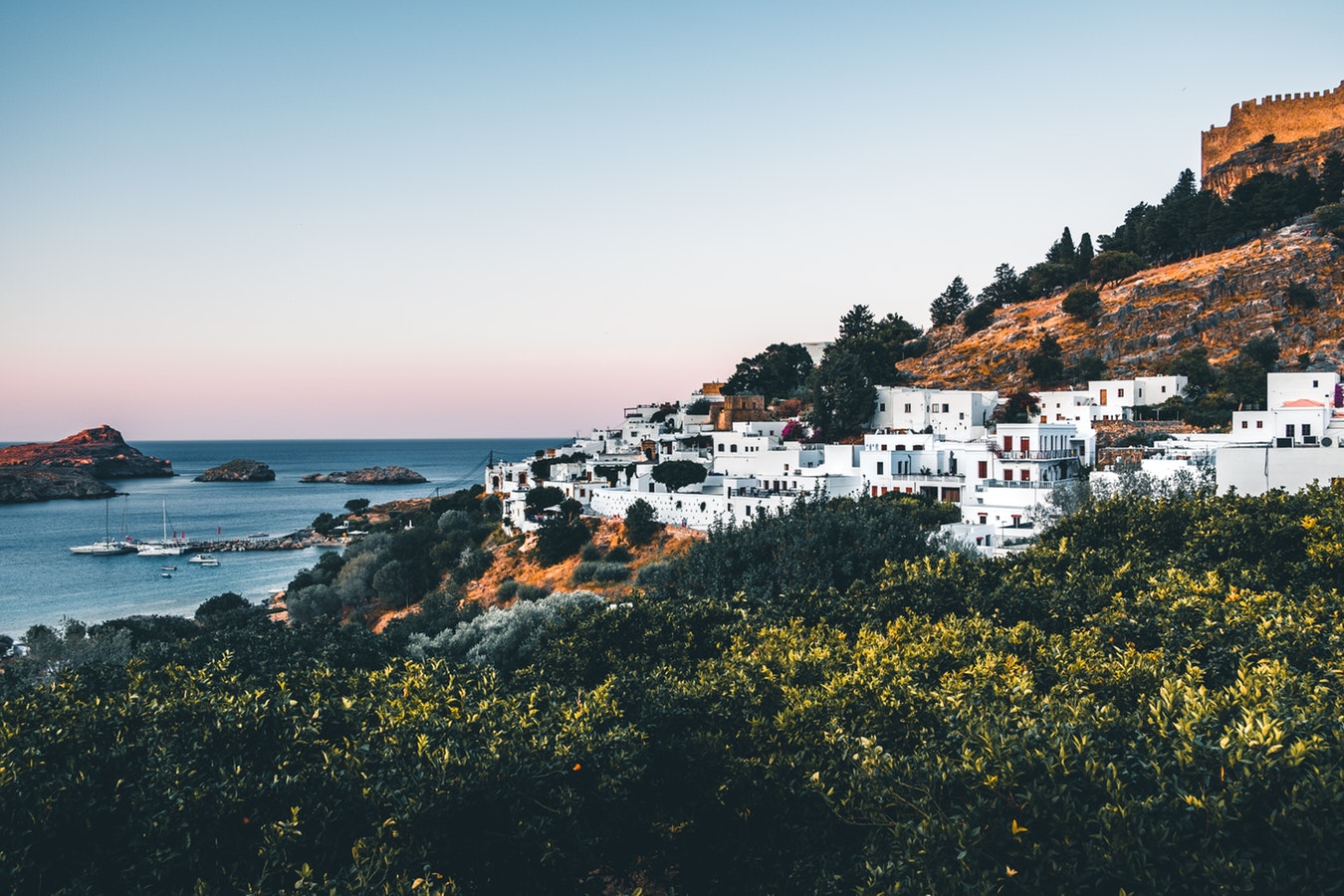 Monolithos Castle sunset
Is there anything more romantic than a sunset? The answer is no.
But, what could be better than a Rhodes sunset is one viewed from this fabulous castle. Sitting 70km outside of the town of Rhodes, this was a place built to protect the area from pirates, and although now in ruins, it's a great place to explore before you sit and soak in the sun as it descends across the sea at the end of the night.
As you can see, with so much to see and do, Rhodes was built for couples. So, book those flights, get that villa and head off for a little away time with your partner this summer.