Traveling to a new city like Nairobi can be stressful, especially when you want to ensure your accommodations are clean, comfortable, and convenient to the places where you want to spend the most time. Fortunately, the prime location of Sankara Nairobi, in the heart of the Westlands area, is ideal. Part of the Marriott family of Autograph Collection hotels, the staff prides itself on providing first-class service to guests in English and Swahili. Nairobi is not only the capital of Kenya but the largest city, too, and the Westlands neighborhood is home to many businesses, and hence, many travelers.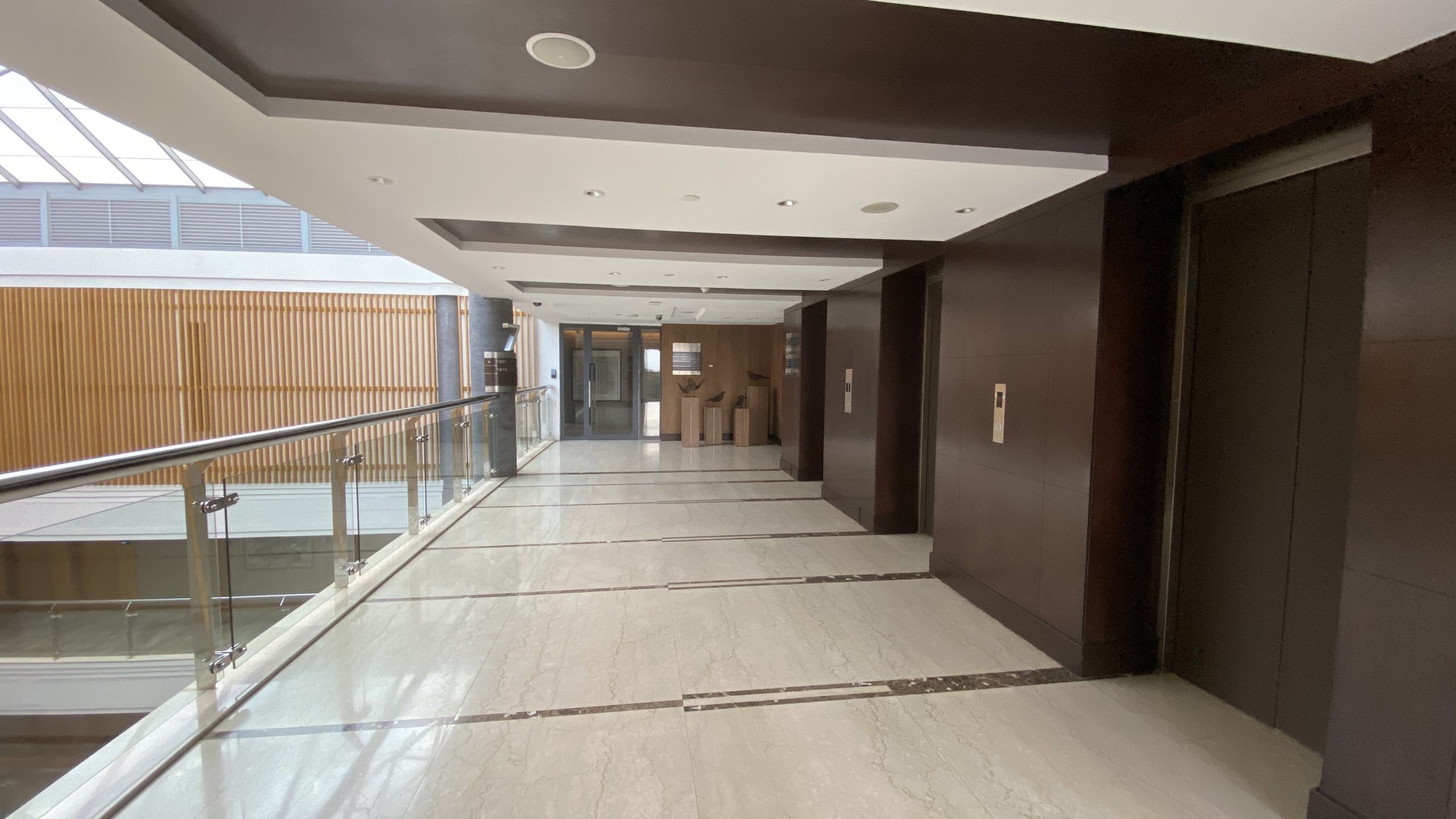 Easy Local Dining
Sankara Nairobi is especially well-equipped to meet the dining needs of travelers, with several restaurants, bars, and lounges on-site. Guests enjoy casual dining in a variety of settings. From breakfast before a day of sightseeing to recharging at lunch, a satisfying dinner, or evening light fare, drinks, and dessert, the hotel offers many conveniences to travelers seeking the ideal setting for date night, friends' reunion, or business meeting.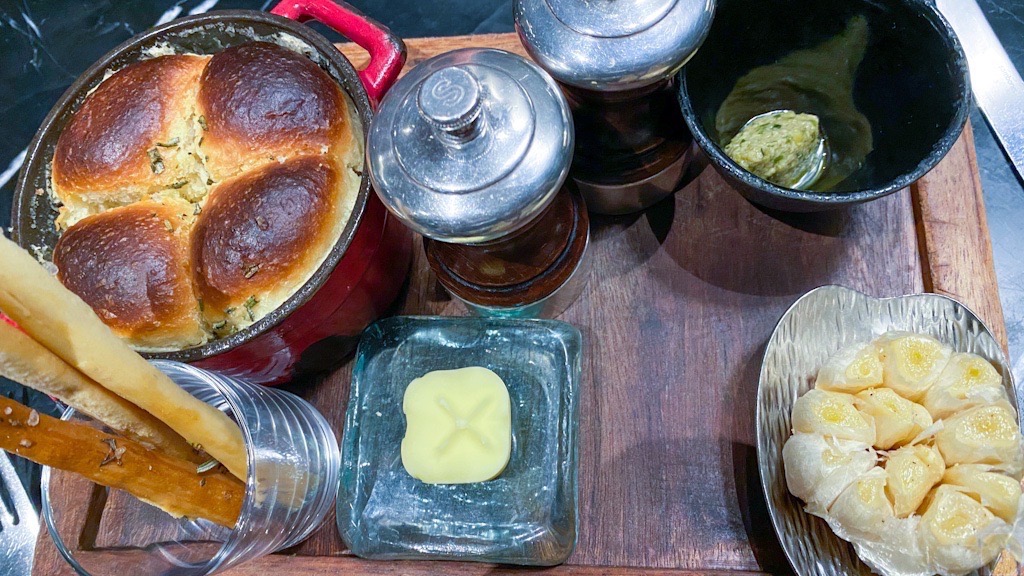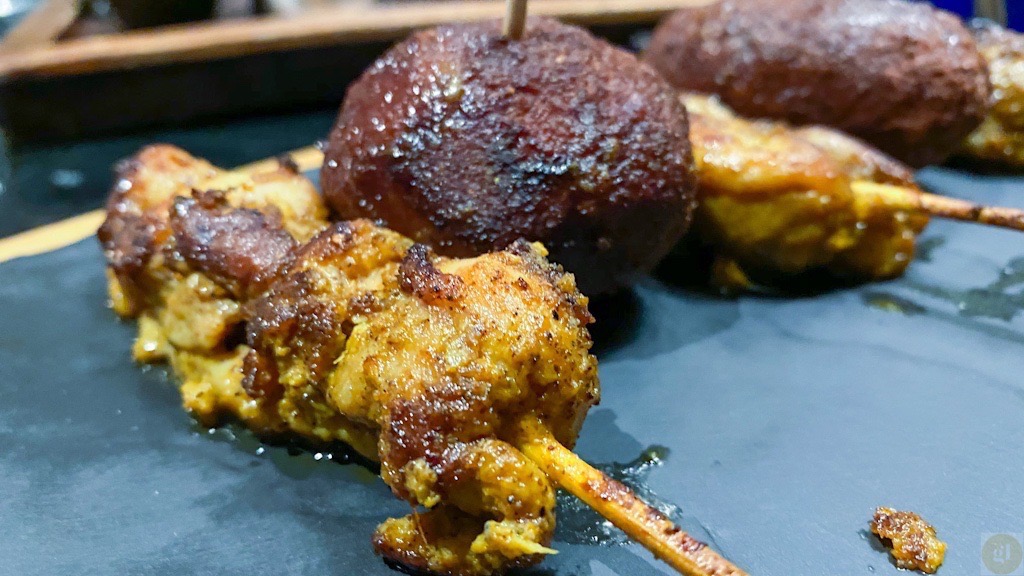 Artisan Restaurant serves international cuisine at private dining and terrace seating areas. Guests enjoy the hotel's breakfast buffet here, as well as a la carte lunches and dinners. The live show kitchen turns a meal into an event. Graze Steakhouse, with its open kitchen, cozy booths, and fireplace offers a New York City-style experience. Opera Patisserie serves desserts, like freshly made pastries and baked goods. Linger at the Sarabi Rooftop Bar for tapas, cocktails, wines, and spirits; live music on the weekends makes this the go-to place to cap off a long day of sightseeing. The upscale Champagne Bar's champagne, champagne cocktails, malt whiskeys, and tapas are perfect for special occasions and celebrations. And the Gallery Wine Bar is a quiet place for tapas, wines, and conversation.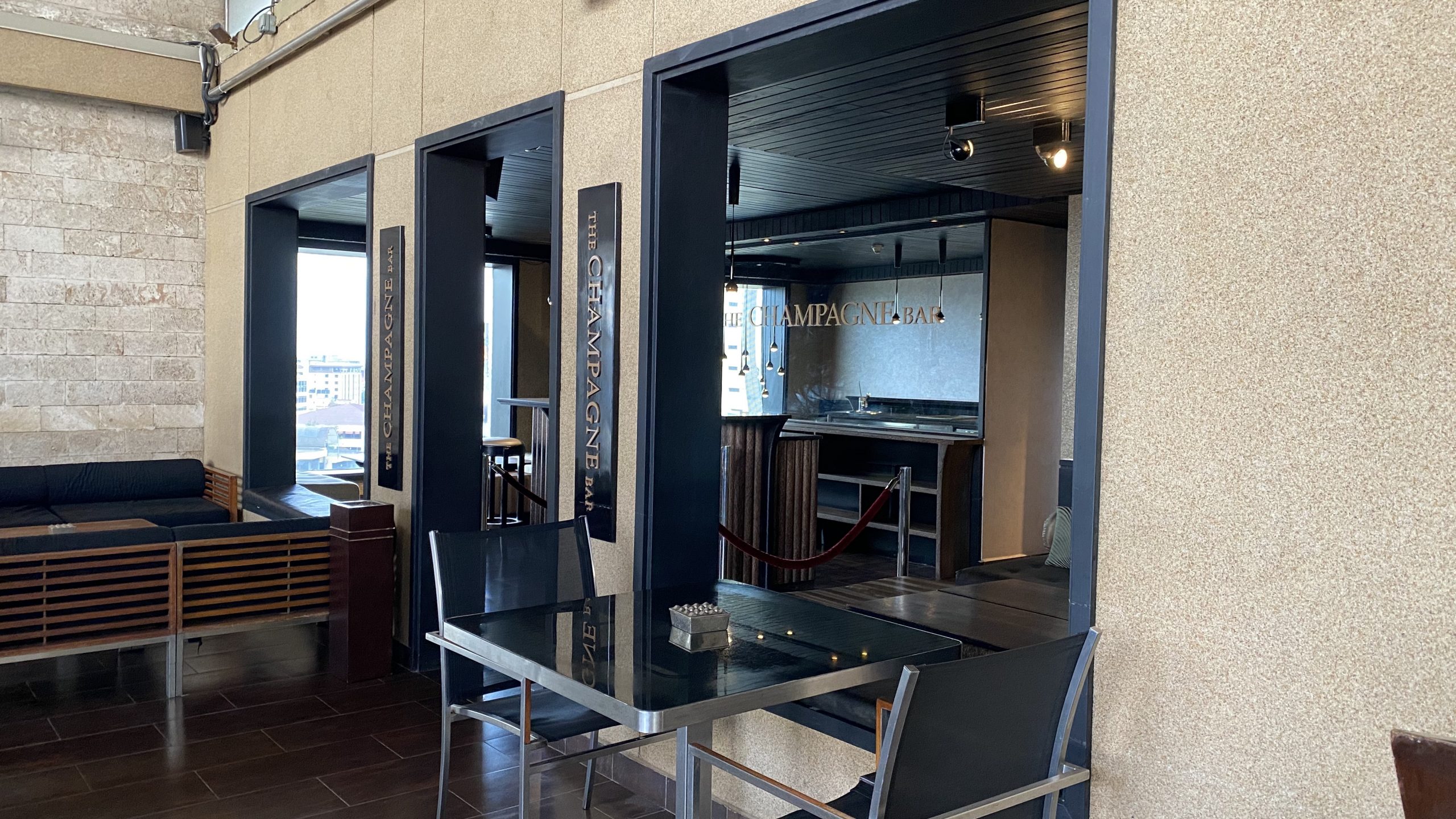 Clean and Comfortable Rooms
Embracing simple minimalism, each of the hotel's rooms and suites offers city views of Nairobi. Plush bedding, marble bathrooms with high-end fixtures, room service dining, and in-room workstations make the Sankara Nairobi work for leisure as well as business travelers. The soothing colors and understated decor provide respite from long days of sightseeing or business meetings. Ask about rooms specially prepared for sensitive guests who suffer from common allergies. Blackout curtains allow total control over rest and wake times. Concierge rooms have access to the hotel's Club amenities, including complimentary hors d'oeuvres and desserts. Suites include expanded sitting areas for casual get-togethers.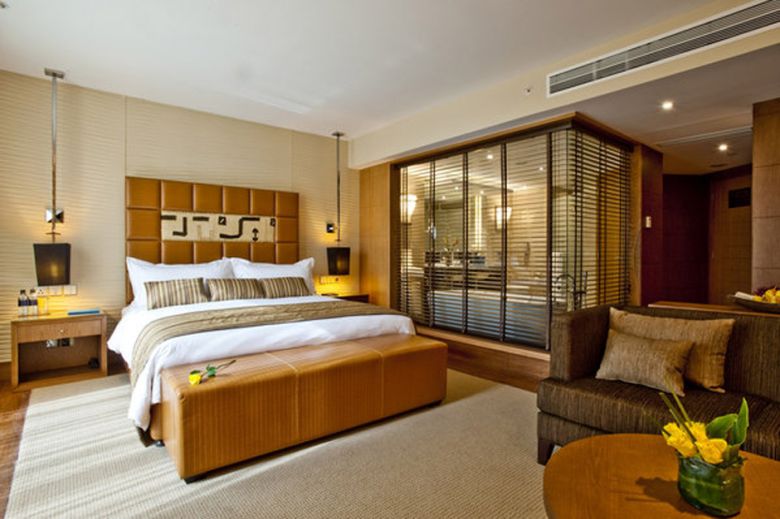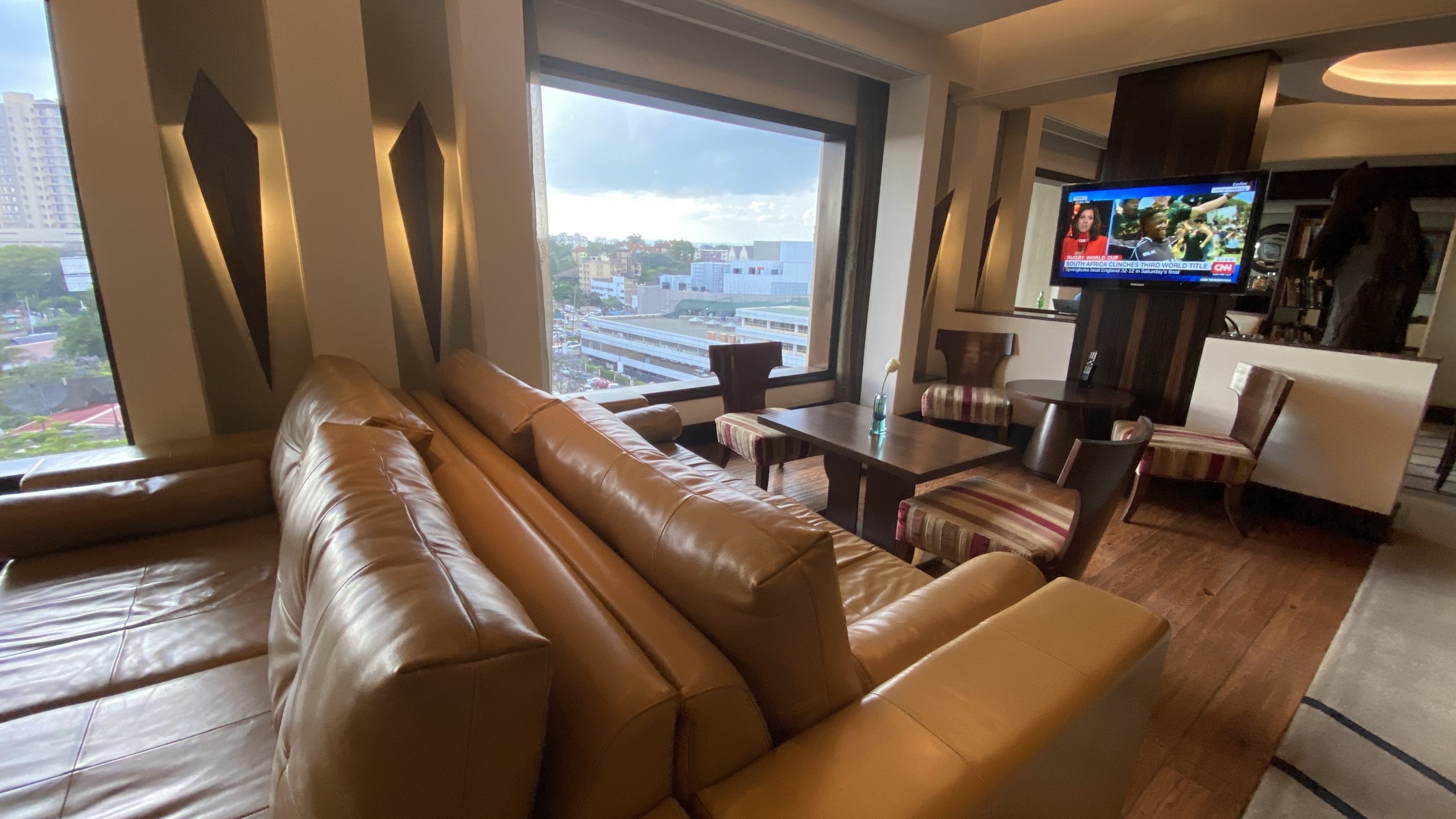 First-Class Amenities
Sankara Health Club on-site includes a heated rooftop pool and sunbathing area, cardio and free weights, and a sauna. While there is no spa on-site, the hotel is a brief walk from a nearby spa with all of the treatments you'd expect to find in a modern city. Pick up forgotten toiletries or light snacks at the hotel's convenience store. Use valet parking or choose underground or outdoor parking facilities. The business center makes it easy for business travelers to stay connected with home office teams or colleagues in other locations.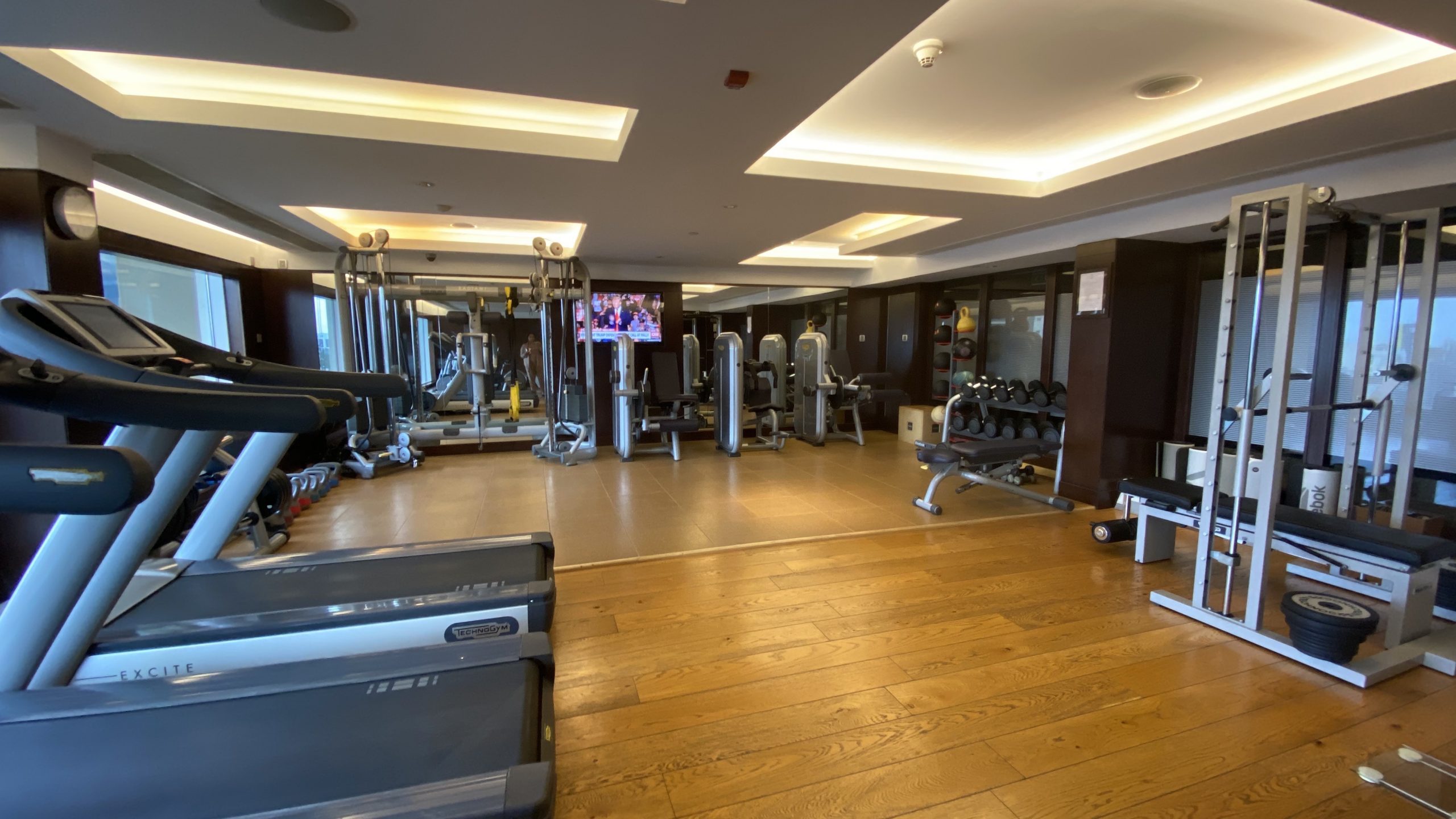 Close to it All
Sankara Nairobi is just minutes from both Jomo Kenyatta International Airport and Wilson Airport, making arrival quick and easy, and letting guests choose the latest possible departure times to maximize their time in the city. The hotel is close to Nairobi National Museum, Nairobi Arboretum, Pink Casino, Sarit Center, and world-class shopping. The Wild Earth Spa is less than ½ mile away– just a quick walk– for massages, mani/pedi, facials, and wellness treatments.
Finding a stand-out hotel is the kind of travel plus that turns a good trip into a great one. Guests of Sankara Nairobi enjoy luxury rooms, casual dining with 5-star meals, and top-notch service from hotel staff. It's a wonderful place to find an oasis of calm in a bustling city, where rest, relaxation and pampering are within easy reach.