On Friday, March 25th, 2022, Secret Room Events kicked off Oscar weekend by hosting a lavish, by invitation-only style lounge for celebrities, media, and influencers at the ballroom of the SLS Hotel in Beverly Hills. In addition to spotlighting the latest swag, a special gift bag signed by celebrities was auctioned off and donations were requested to help the people of Ukraine.
Joining Secret Room Events' Rita Branch were Oscar-winning producers of the documentary Summer of Soul David Dinerstein and Robert Fyvolent, Oscar nominees Matt Ogens (Audible) and Ravi Cabot- Conyers (Encanto), Grammy nominees for Album of the Year Autumn Rowe and Kizzo, Chris Kattan, Dee Wallace, and many others.
Platinum sponsors included biOptimizers, offering supplement solutions to help people optimize their health, performance and aesthetics; HempHera Kosmetikos, an organic, all-natural, NanoAmplified skincare, Raindrops Gummi Candy, and Spencer's Custom Wood, the creator of quality handmade, but functional one-of-a-kind wood art pieces.
For the snacker, Souly Smokey's savory popcorn will delight, or to satisfy your sweet tooth, try the
decadent cookies by The Blakery and Molly Bz Cookies.
For me the fashion highlight was the stunning vegan leather purses by PIKAGOS. Other fashionable brands featured were Truly-yourself.com, Tayz Fashion, urban streetwear by Word Lyfe Apparel and designer Rosa Faizzad.
Jewelry was well represented with Returned Jewelry made with recycled guitar strings, sustainable spiritual necklaces by Seven Saints, bracelets by Twinkle Links, and mother/daughter team, the founders of Ciao Bella Jewelry & Michelle Marie Boutique.
The kids were not forgotten. For the little ones were Scotch Bonnet's gorgeous puffer coats and Bellybambino's adorable handmade woven baskets.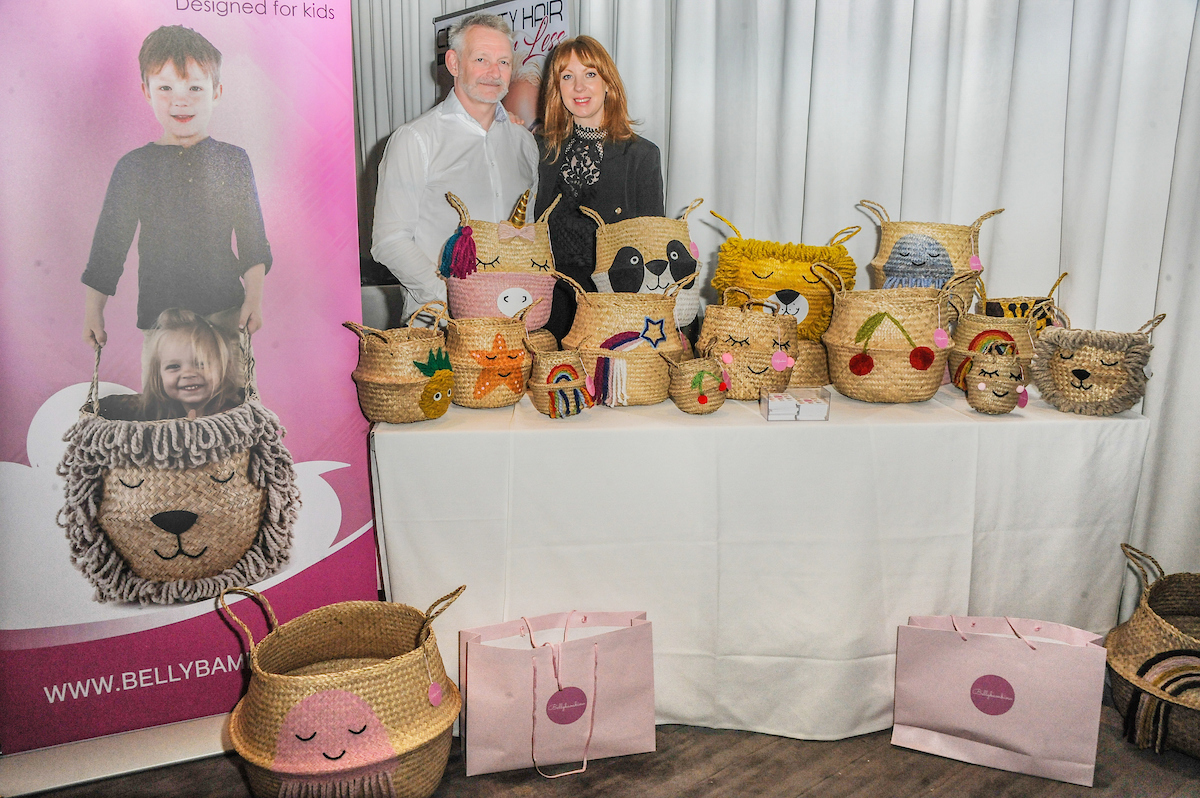 Luxury skincare included Biokidé cream made with the Baobab fruit, Mérv Skincare, Skin Prophecy & Pet Prophecy, with cosmetics by The Vanity Vegan and magnetic lashes by Je Suis Diva. To achieve the loveliest locks, try Healthy Roots Hemp products, naté weighless deep conditioner, Ase' haircare, Celebrity Hair for Less extensions, and Royal Keepers Products for hair and skin.
Featured wellness companies included ANMC Holistic Health by Amanda Plevell, Body By Bree's supplements and personalized training, Buie Holistic Herbs for health and immunity, Moss & Palm massage oils, clean deodorant by Green Influences, and CBD gels and oils by Bluebird Botanicals.
Also present was Global Awakened Initiative, a community development 501c3 foundation dedicated to improvement of health and wellbeing, support of education, encouragement of cultural Identities and the alleviation of poverty.
Some lucky nominees received a ten day, all-inclusive trip to Tahiti.
Additional sponsors included LuxeFair.com, Beverly Hills Tennis Academy, Work It Towels, US-United Strong, Freestyle Photo & Imaging, Seven Saints, Scotch Bonnet, and The DeLaCrus Collection.
Upon departure, guests were presented with an amazing gift bag from Hemp Hera Kosmetikos, overflowing with a plethora of goodies, from brands Super Goop, LUMIFY®, 4 U By Schells, Jones Soda, Ink Defense, Alanino, Sena Sea Seafoods, Peek-A-Boo Gloves, Poppin' Love, Clothes Box since 2005,Lifeboost Coffee, Anchor Designs Hawaii, Noire Gardens, ADULTLUXE, Dot3Jewelry, Batas & Boxers, Bloomers Intimates, Gospel Glam Cosmetics, Maverick Faith Apparel, Sip N'Slay, Work in Process, SDHtoronto, Hungry Squirrel, Mercury's Coffee, KUOLMI Jewelry, The Bling Book, Brands by K, Shaded Bliss , HPE Cosmetics, Oakmann, Spa Technologies, Serenity Nail Polish, Blooming Candle Co., Obsidian's, Hunie Haircare, AyeSee Beauty, Borestone Soap Co., Ella Dean, She Mugs, Taylor Made Polish, Wild Yonder Botanicals, iSlayCosmo by Jaza'Slay, Underground Beach Club, The Jaunty Collection, December Dream, Skintyp, Ojala Threads, Titan Max Pro, GRTActive, Fur Baby Woodworks, E.T Formaggi, Marks Nindful Munchies, BIORAZE, Chandlery and Co., Urban & Etched, Sydoni Skincare and Beauty®, Jillian Leigh Jewelry, Chevonne Darling Jewelry, Kolors by K®, Rooted Apothecary, Writers & Rockers Coffee, and Plated™ SkinScience by Rion Aesthetics.