Shiseido's new ad campaign celebrates the launch of the brand's Ultimate Sun Protector Lotion SPF 50+. The innovative beauty company, which has a global partnership with the World Surf League, features two surfing influencers, the top 20 ranked female professional surfers Lakey Peterson and Sage Erickson.
"As an athlete who spends most of my time outside, I love knowing @shiseido Ultimate Sun Protector Lotion works harder when exposed to water and heat," enthused Peterson on her Instagram. "Being SPF 50, I can surf for hours and not have to worry about getting burned. It's really easy for me to use and I trust it."
As everyone knows, sunscreen is a vital part of our summer beauty routines. Shiseido Sun Skincare's new product is Invisible Broad-Spectrum SPF 50+ sunscreen powered by its popular WetForce Technology, with the new addition of HeatForce. Together they create a protective veil that becomes more effective in heat, water and sweat.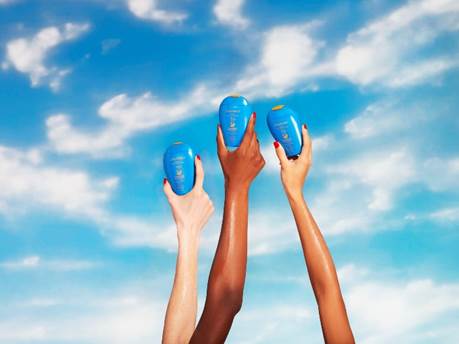 Erickson @sageerickson was equally excited on her Instagram post. "I'm so excited to finally announce my partnership with @shiseido for the launch of their NEW Ultimate Sun Protector SPF 50+ sunscreens! I've always admired their dedication to quality and performance in the beauty space. Couldn't think of a better sunscreen. It was SO fun getting to work with @lakeypeterson on this amazing launch. Stay tuned for more soon!"
This innovative global initiative was shot last December in Australia and is chock full of authentic surf action. The campaign focuses on ocean conservancy and the relationship with the surfing community. The new formula is ocean-friendly, free of oxybenzone and octinoxate, and applies clear on all skin tones.