Need to spend more time with the mountain gorillas? If yes, then gorilla habituation experience should be a must in your bucket list. Imagine spending all the 4 hours with these massive creatures! What else gets you such incredible opportunity if not mountain gorilla habituation experience? This primate adventure is only done within the jungles of Bwindi Impenetrable Forest National Park, southwestern Uganda. Unlike the usual treks, with habituation experience, it entirely takes a process and involves making the wild gorillas get used to human presence meaning, you will be exploring the semi habituated families. It is such a rare primate adventure that it mainly involves trackers, guides, conservationists, researchers, scientists exploring the semi habituated groups. It is a participatory adventure where you choose to participate in data collection, nest counting and sometimes you can receive information about the data collected by leaving you e mail to the Uganda wildlife guide.
The fact that it takes a process, about 2 or more years is required to make gorillas get used to human presence but this also depends on how fast they can get familiar to human beings in the wild before they are officially opened for visitors to track. Mountain gorilla habituated experience is a newly introduced primate experience that is only attainable nowhere else in the world except only Bwindi Impenetrable Forest National Park.
It is a new tourism product that was initiated by Uganda Wildlife Authority (UWA) and unlike the usual treks, with gorilla habituation experience only 4 visitors are allowed to be part of this extra-ordinary adventure. Additionally, only 2 (two) gorilla families have been set aside for this particular experience and they are only found in Bwindi National Park.
How much is gorilla habituation experience permit
Like gorilla trekking, in order for you to take part in gorilla habituation experience in Uganda, you must have a permit at hand. Each permit costs $1500 and this gets you all the 4-hour hours of magical encounter and the whole day exploration of these remarkable creatures while in their natural habitat. Interested visitors are encouraged to book their permits in advance at least 6 months earlier before the actual habituation day especially during December all through March and July-October.
How to book a permit for gorilla habituation experience
Permits for this primate adventure can be booked through a trust worthy ground tour operator or through reservationist at Uganda Wildlife Authority (UWA). To take part in this extra-ordinary gorilla safari experience, you must be above 15 years just like it is a case with the usual gorilla treks. It is conducted within Rushaga sector of Bwindi Impenetrable Forest National Park. Besides securing a permit, you also need a passport and you need a scanned copy too just it is done in gorilla trekking. The cost of permit covers the park entry fees.
This is a rare primate experience that is never available in Rwanda or even in the Democratic Republic of Congo (DRC) despite them being hosts to these unique creatures. This means that you can only take part in it while on safari in Uganda and only in Bwindi Impenetrable Forest National Park. This park also features 4 main trailheads where the usual treks are always conducted and each of them has its habituated gorilla families for visitors to track.
This primate adventure is conducted within the 2 groups of Bushaho and Bikingi. While on this experience, you get opportunity to understand in depth more about mountain gorillas and their behaviors. This exercise usually involves researchers, park rangers, conservationists, scientists, journalists, trackers and others.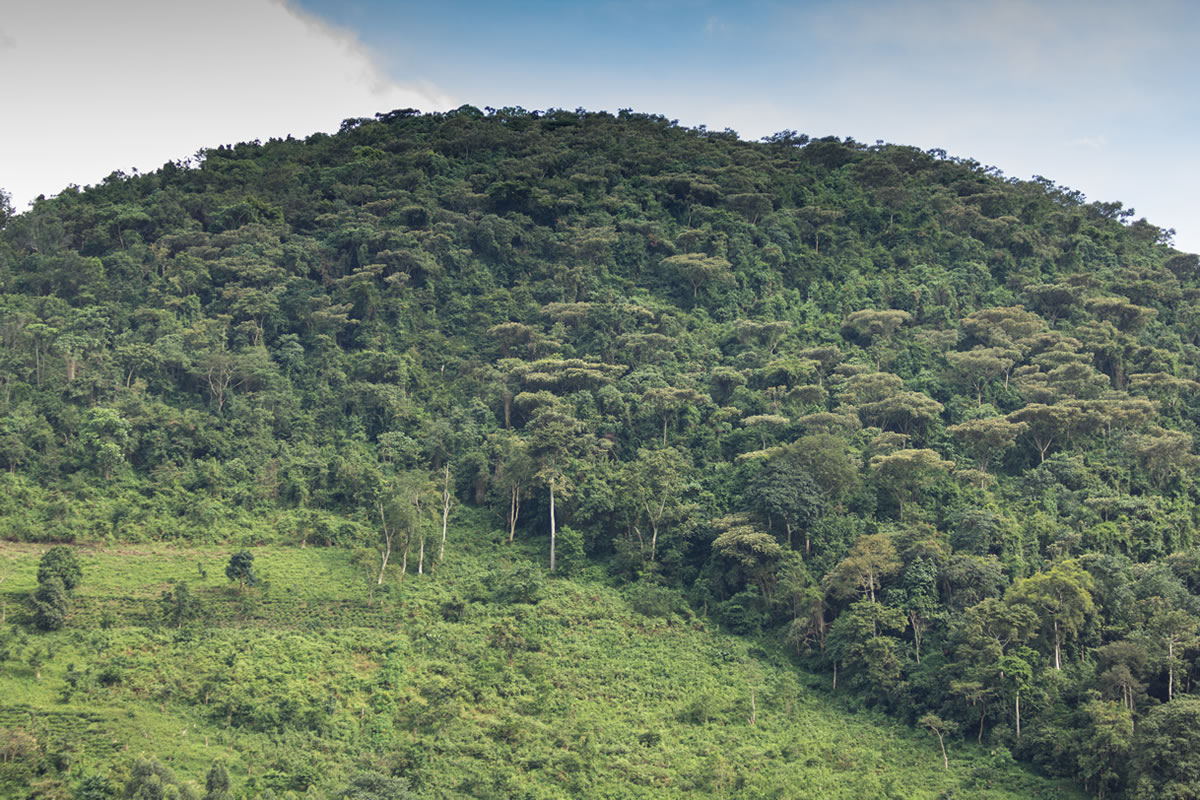 Strict Rules
Just like the usual treks, gorilla habituation experience equally involves a number of set measures that should be observed at all times while in the wild having good time with these endangered species. The same set rules and regulations for gorilla trekking do apply for habituation experience except the 4 hours of magical encounter with semi-habituated families. With gorilla trekking, visitors have only an hour of magical encounter and treks are done in the fully habituated families.
Fitness
Before you visit the gorillas in Bwindi Forest, make sure that you have a reasonable degree of fitness. Given that this is a four-hour experience, don't think that you will be seated. You will follow the gorilla family in its daily chores. Sometimes you may need to walk through steep slopes on this rare experience that is only done in Bwindi.
Health
All visitors tracking the mountain gorillas must be free from communicable diseases such as cough, fever etc. This rule is aimed at reducing the chances of these great apes contracting human diseases. Remember mountain gorillas share 98% of human DNA and most human diseases can easily be spread to the gorillas.
Drinking Water
Hiking can be a strenuous activity. You need to carry enough drinking water most especially if you are to embark on gorilla habituation experience. This activity may take you the whole day while following the mountain gorillas in their natural habitat. You are advised to carry atleast 3 litres of water so that you can stay well hydrated.
Packed lunch
It is important to carry packed lunch! Most lodges will pack some lunch that you can take after your encounter with the gorillas. The guides will find you a convenient place for you to relax and take your bite before hiking back to the starting point.
Rain gear
Africa's tropical rain forests receive rains anytime. Despite the rains, the hikes start early in the morning when there is dew. In your backpack, don't forget to carry a rain gear so that you cannot be caught off guard while you are in the forest.
Good hiking shoes
The hike takes you through rocky places, slippery trails and at times the trails can even be muddy! Remember you are visiting mountain gorillas – great apes that are known to stay in steep highlands! A good sturdy shoe will make your hike easier and manageable.
Services of porter
During the normal gorilla trek, you may not need the services of a porter. But on a gorilla habituation experience, you will need the services of a porter who will help you carry your backpack, and even help you in times when the hike may become bitter!
Conclusion
If you are looking for quality time with exotic wildlife, this rare gorilla encounter should top your bucket list. Get a glimpse into the gorilla world on an exclusive adventure in Bwindi Impenetrable Forest. What makes this gorilla habituation experience unique from the usual treks is that it is limited to only 4 visitors unlike the usual treks where you are assigned to one group to track in a group of 8 visitors.
Prices: Looking at the cost of permits, habituation experience permits cost $1500 and gorilla trekking costs $700 per person.