Summertime – it's the perfect moment to highlight the latest in beauty and inner wellbeing innovations, just in time to add to our daily regimes.
Following are some of my discoveries in the areas of skincare, cosmetics, and wellness.
Recently, I stumbled upon one of the most luxurious beauty and skincare lines I have every experienced – marocMaroc products are made with unique Moroccan botanical ingredients, formulated for the most sensitive skin, are non-comedogenic and free of silicone and mineral oils.
Treat yourself in the comfort of your home with marocMaroc's luxurious collection of products that rival those of Europe's finest best spas. My favorites from the extensive line include Miel d'Ambre, a rich body scrub packed with grains promoting "infinite sensations" that will leave one detoxified and radiant, the rich Nourishing Body Cream and the L'Or et L'Argan, an elegantly scented, silky shimmering body oil containing gold, mother-of-pearl.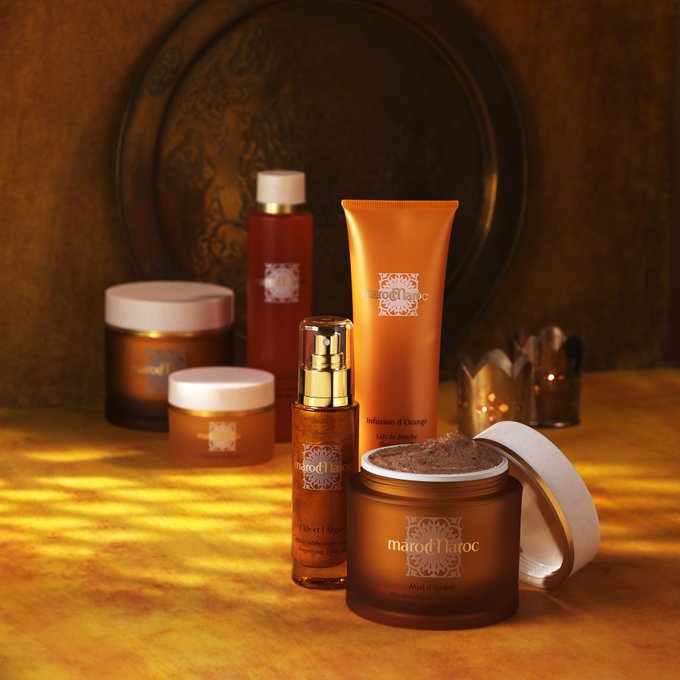 My latest finds in the makeup realm include LaJeanell's line, featuring a mascara, a lip liner, a Moonlight Lume Pod, and a multi-purpose lip, cheek, and eye product, available five shades. The brand strives to provide a solution for busy and healthy lifestyles.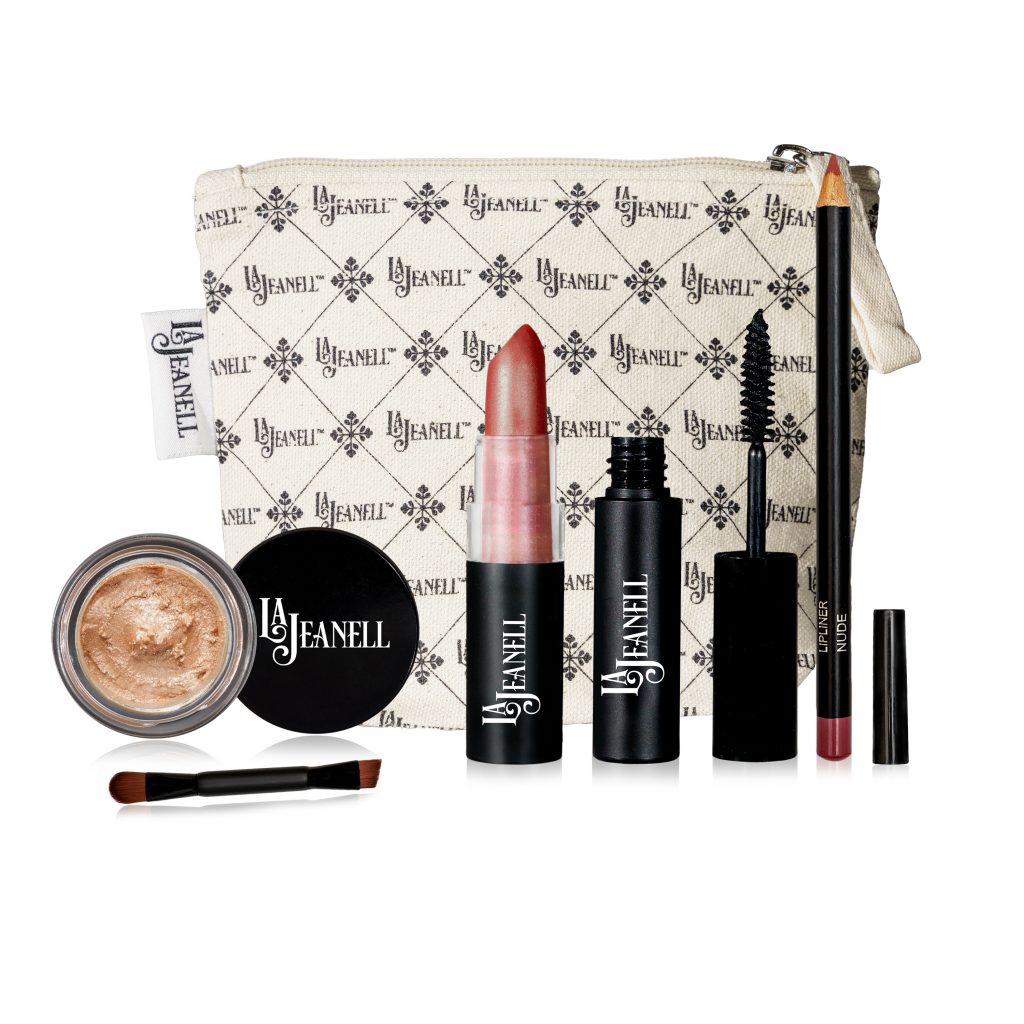 "This all-in-one make up stick is all you need for your lips, cheeks and eyes adding a simplicity to a beauty regimen," comments founder, former model Shirley Powell. "Just adding mascara and highlighting the top of the cheeks, or even shoulders for a summer glow. with LaJeanell's Lume Pod, provides a glowing and enhanced look."
Viewers of RHOBH all envy cast member Lisa Rinna's lush full lips. We now can achieve the star's signature look with Rinna Beauty's recently launched lip collection, with colors, lip kits, glosses, lip liners and oils that take our pouts to the next level. The versatile glosses are perfect for a light pop of glamour at the beach.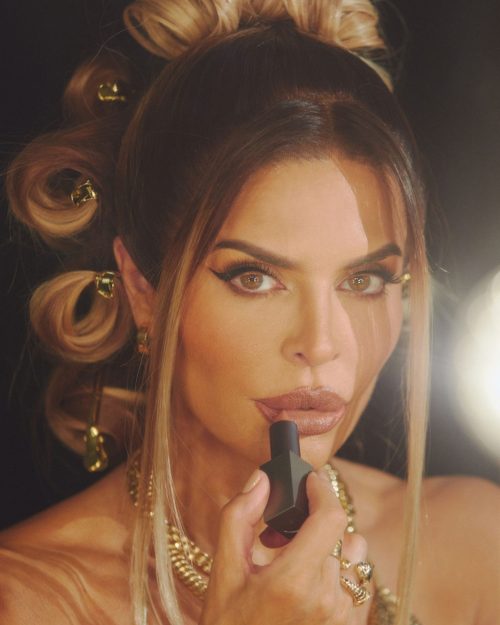 MyCHELLE Dermaceuticals Sun Shield Liquid SPF 50 is one of the best tinted SPF moisturizers on the market today, available in five shades. The liquid tints offer UVA/UVB broad spectrum protection while simultaneously performing as an amazing foundation for makeup with a matte finish, due to the inclusion of bentonite clay which absorbs excess oil to reduce surface shine.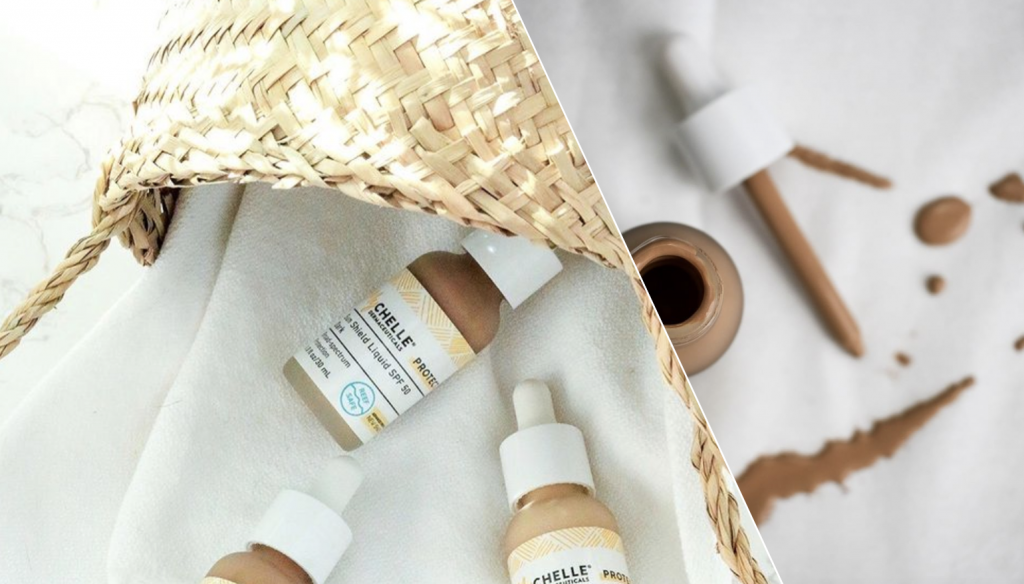 The eyes definitely have it! Sunglasses and protecting your eyes are not just important for summer. Southern California's Kaenon sunglasses new Essentials line is handcrafted in Japan and features the same superior quality polarized SR-91 lenses the brand is known for in its Italian-made slightly pricier collection.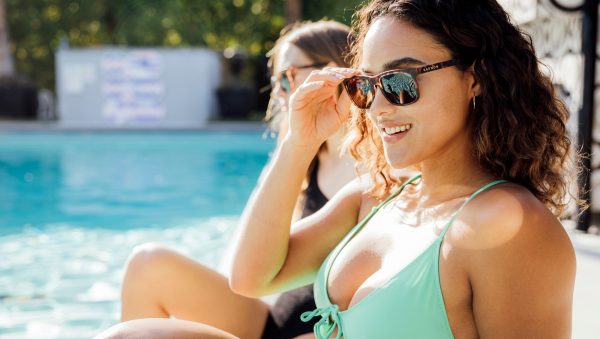 MesoLyft's Rejuvenating Gloves, UV-free, touchscreen, thermal beauty gloves made from synthetic material, with a built-in LED infrared light, work wonders for sun damaged hands. The gloves, available in three sizes, help to firm, tone and reclaim radiant, youthful skin in just minutes. The gloves improve the appearance of wrinkles and sun damage, decrease inflammatory and oxidative processes, and increase the cells' metabolism.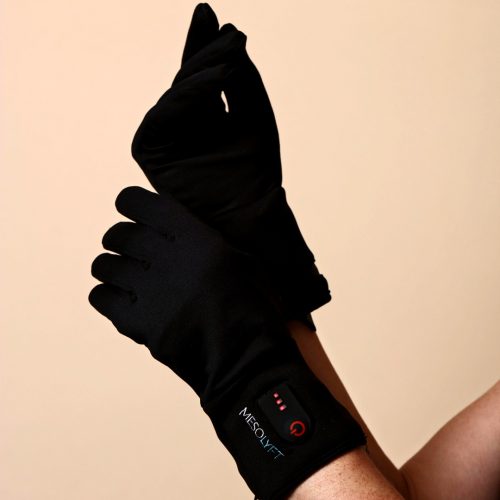 Now for our visage…innovative skincare brand Fleur & Bee has taken their plant-powered skincare products to the next level with its new retinol serum 'A' Game, which pairs 0.1% retinol with several vegan superfoods, including green tea, jojoba oil, and dandelion. The high-performance serum is still gentle and less likely to cause irritation.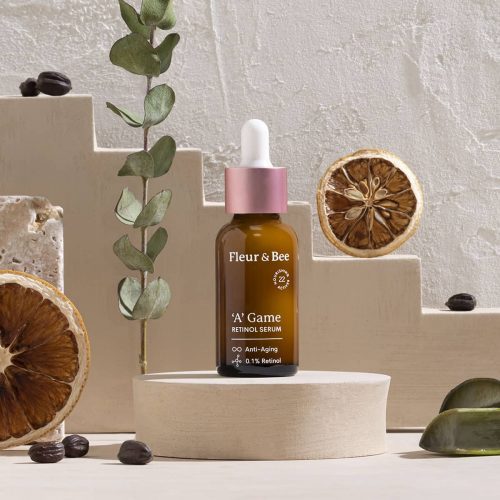 Have you heard of Lubormirskia? Elina Organics' vegan, cruelty-free, handmade anti-aging Baikal line featuring a Baikal Crystal Face Infusion, Eye Infusion, Lip Infusion and Balm, which revitalize the skin with the Lubomirskia freshwater sponge, found only in Lake Baikal, the world's largest freshwater lake.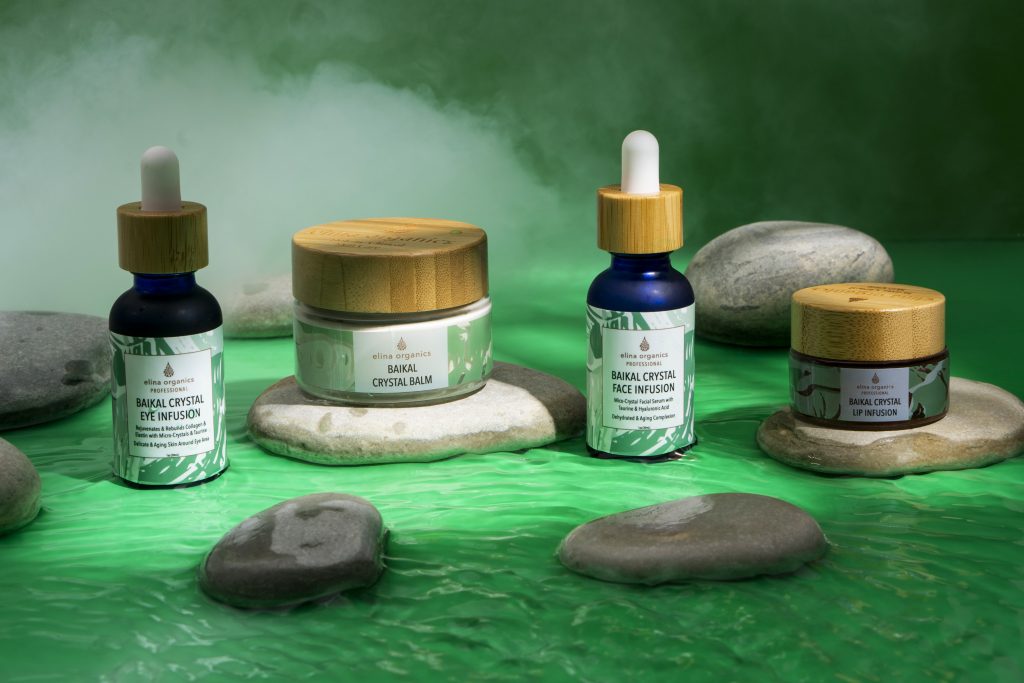 Founder Elina Fedotova explains. "For centuries, infusions of Lubomirskia and other sponges from Lake Baikal have been remedies for wrinkled, inflamed, and bruised skin."
Dr. Nigma Talib has collaborated with KIND.EST, the lifestyle platform of actress Kate Bosworth, to launch THE SERUM. The definitive face serum with result-driven benefits is infused with a proprietary blend rich in hydrolyzed marine collagen, hyaluronic acid, prebiotics, flower and seaweed extracts that work to restore skin health. THE SERUM brightens and evens out skin tone, visibly improves the appearance of fine lines and wrinkles and protects the skin barrier function.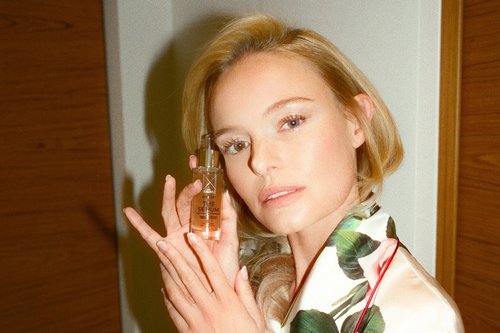 "As someone who believes in maintaining the integrity of the skin for long term goals, I swear by this serum and Dr. Nigma's talent," says Bosworth. "She's helped me with my skin for a decade and has become one of my dearest friends in the process. We are thrilled to be launching THE SERUM together."
Inspired by the beautiful ingredients naturally found in Colombia, MIND Naturals works to help achieve healthy, rejuvenated, and glowing skin through proven, antioxidant-rich, and nutrient dense ingredients. Some favorites from the new collection include Niacinamide + Papaya Extract Dewy Serum, Avocado + Vitamin E Purifying Mask and Cacay Oil + Avocado Nourishing Moisturizer Eye Cream with Reishi mushroom. Its anti-inflammatory and antioxidant properties smooth texture improve skin elasticity, in addition to reducing the appearance of fine lines and wrinkles.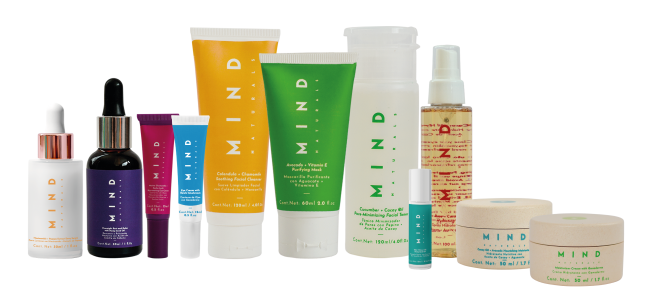 Keep skin replenished this summer with Nanor Collection's La Manga Body Scrub, a premium at-home spa treatment with luxurious avocado oils filled with antioxidants to hydrate and nourish skin. Indulge your skin with the feeling of the warm Spanish sun and transport yourself to paradise with its fruity, light scent. And don't forget to set the mood by lighting one of Nanor's luxury soy wax candles, available in sensuous blends of floral, citrus and woodsy fragrances.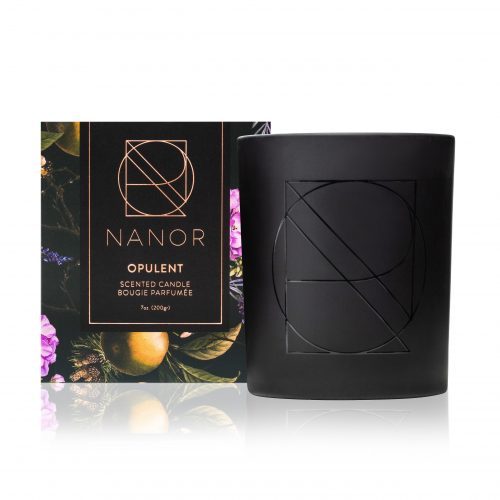 And our tresses…Mounia Haircare is a new trio of high-end, wonderfully scented, "clean" hair care products that combine authentic Moroccan-grown ingredients with patented technology to strengthen hair and make it incredibly smooth, shiny and clinically healthier, with no "filler" ingredients. The line consists of Two-Drop Serum™, a hair oil made with the finest Argan and Moroccan prickly pear oils that will strengthen your ends, prevent breakage, and make hair softer, thicker, and healthier, and to gently rinse and nourish, Mounia Rinse™ and Mounia Masque™. The line comes with a medical-grade head massager.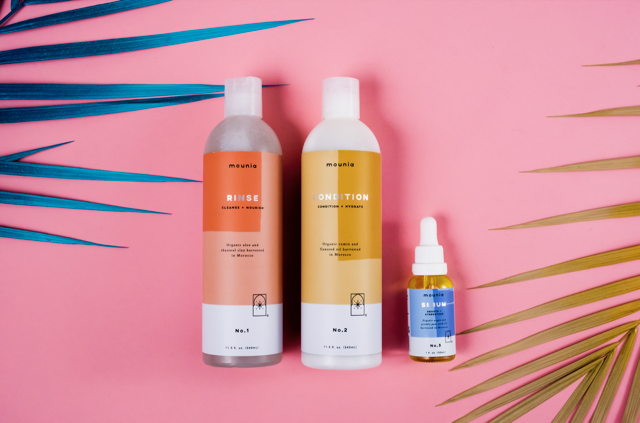 Leading vegan haircare brand Mayraki Professional has launched its Ultimate Botanical Moisturizing Hair Oil, a natural formula created from 16 precious plant oils to inject hair strands with energy and strength. With its 100% vegan formula, free of any harmful chemicals such as parabens, colorants, lanolin, polyethylene glycol and others, the hair oily will revitalize lifeless, dull hair.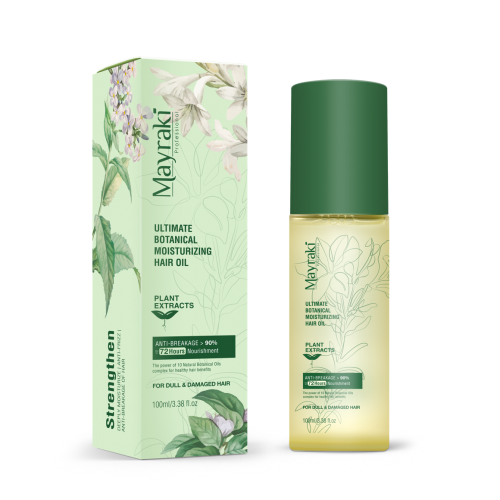 RevAir has been a favorite of mine for several years. My biggest critique was the size of the product. Well, RevAir has created a new model that is smaller, quieter and lighter, designed to dry, stretch, smooth, and lengthen all hair types in less than half the time of traditional blow dryer/flat iron combinations. RevAir uses a patented technology that dries hair in the natural downward direction of the cuticle to lock out frizz and seal in shine, using low heat, offering a healthier styling option.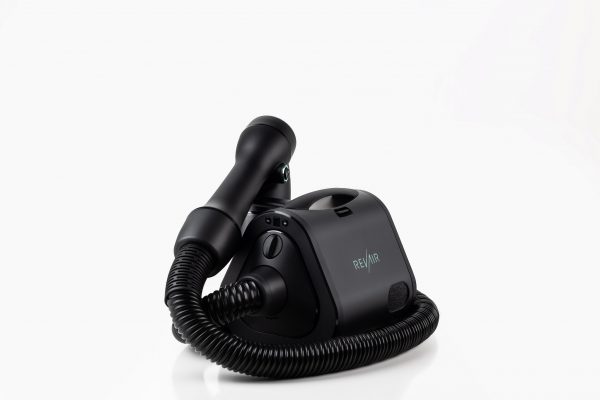 For that Hollywood smile, Luster Premium White's Pearl Infused Pro Light Dental Whitening System works up to seven times faster than all major whitening kits. With three easy steps, one can achieve visibly whiter teeth in just 30 minutes and six shades whiter in only a few days. By using both light and heat, the patented Xenon teeth whitening light is proven more effective and quicker than other teeth whitening LED light systems. Developed by dentists, the kit includes pro light, serum, rinse, and pearl infused mint whitening toothpaste.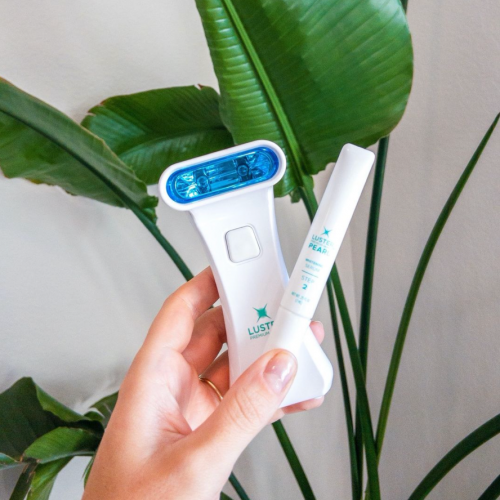 Add to the mix Guru Nanda's Oxyburst Whitening Mouthwash with its patented formula that freshens breath, supports tooth and gum health, and gets teeth their brightest white. A cool hybrid of Western oral care science and technology is a proprietary blend of oxygen-powered whitening ingredients and Ayurvedic healing, with seven 100% pure and natural essential oils.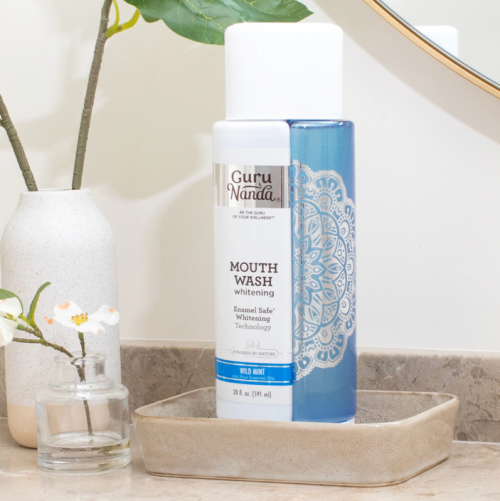 TheraICE RX Headache Relief Cap will relieve even the most terrible headaches, with compression and cold therapies to constrict blood vessels and reduce inflammation, helping mute pain signals. It works on all types of headaches – common tension, sinus, cluster, and migraine, while heat therapy relaxes muscles, melting tension into pain-free relaxation as the pillowy, cloud-like fabric gently cushions pressure points.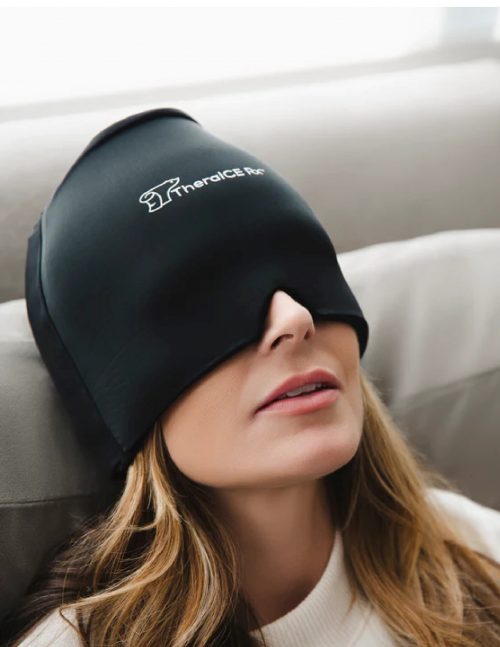 And don't forget FEND, the portable airway hydration device that cleans the air we breathe, providing a solution for the global population that suffers from dehydrated upper airways. FEND provides the boost needed to hydrate the body's upper airways and keep them clean – all through a simple but effective mist containing a precise blend of water and hydrating salts.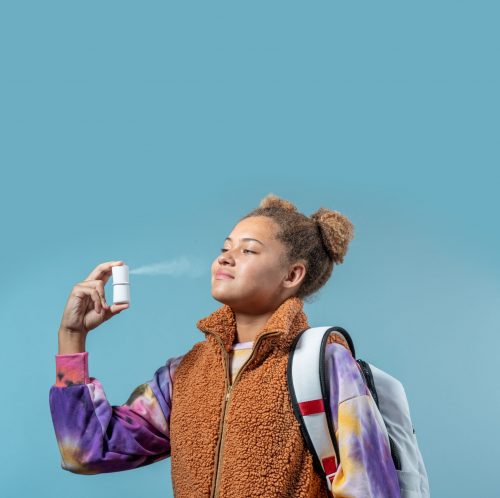 Now for our wellness "down there," try the one-of-a-kind treatment with Cliovana, the simple, non-invasive sound wave technology that boosts the process of regenerating cells in the genitals, resulting in improved blood flow to increase sensitivity, leading to greater sexual responsiveness. Four ten minute, painless sessions and you will be revitalized. The treatment is performed at many OB-GYN offices. Check out the website for a location near you.

More on inner wellness and what we put into our bodies…
Enter the latest in eye catching amenities: Cuzen Matcha, a gorgeous, countertop matcha machine. Engineered to reproduce the qualities of a traditional stone mill and bamboo whisk with much less effort, Cuzen uses a button to produce freshly ground matcha from organic shade-grown leaves. This is a great companion for a Keurig for all those health-minded folks as matcha has been growing in popularity, known for its health benefits and antioxidants.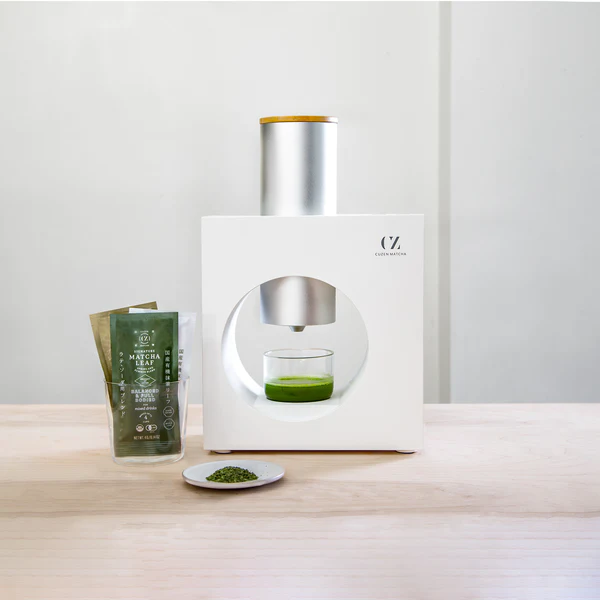 Fiji Joe Turmeric, an Amazon affiliate, has made it easy to obtain fresh, organic turmeric with high curcumin levels to boost your overall health and well-being. The soil it grows in is tested to make sure there's no lead contamination. Using the whole root approach, this certified organic turmeric has major benefits for your body and brain with its powerful anti-inflammatory and antioxidant effects.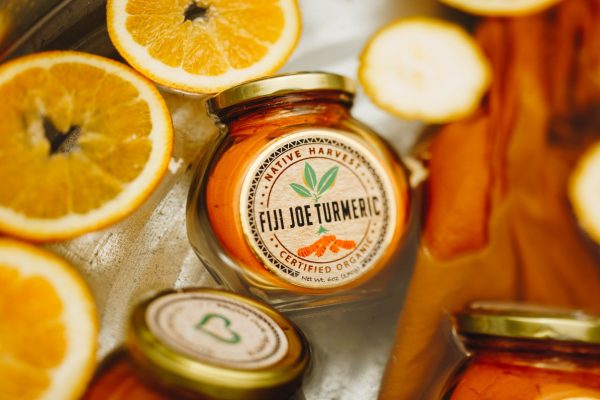 Finally, Casa M Spice Co® Pecking Order® is the perfect, lower sodium poultry rub that's designed to give your poultry dishes a savory, mouth-watering flavor profile. Created for the grill, but versatile enough for any cooking method, this seasoning is made with all-natural ingredients like black pepper, sugar, turmeric, and a few earthy, aromatic spices to complement any type of poultry or meat.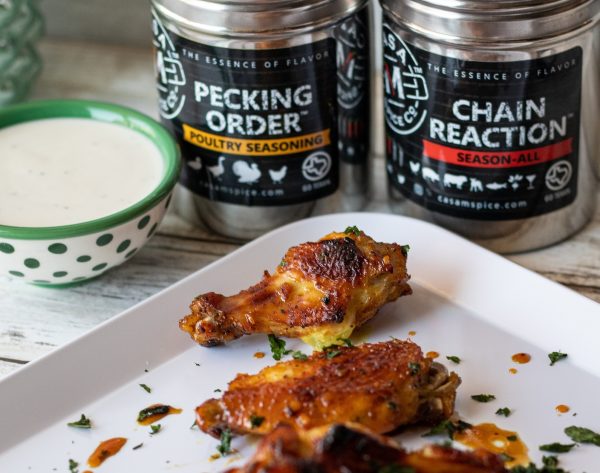 "And so with the sunshine and the great bursts of leaves growing on the trees, just as things grow in fast movies, I had that familiar conviction that life was beginning over again with the summer." – F. Scott Fitzgerald, The Great Gatsby
Cover Photo by Jason Blackeye for Unsplash.