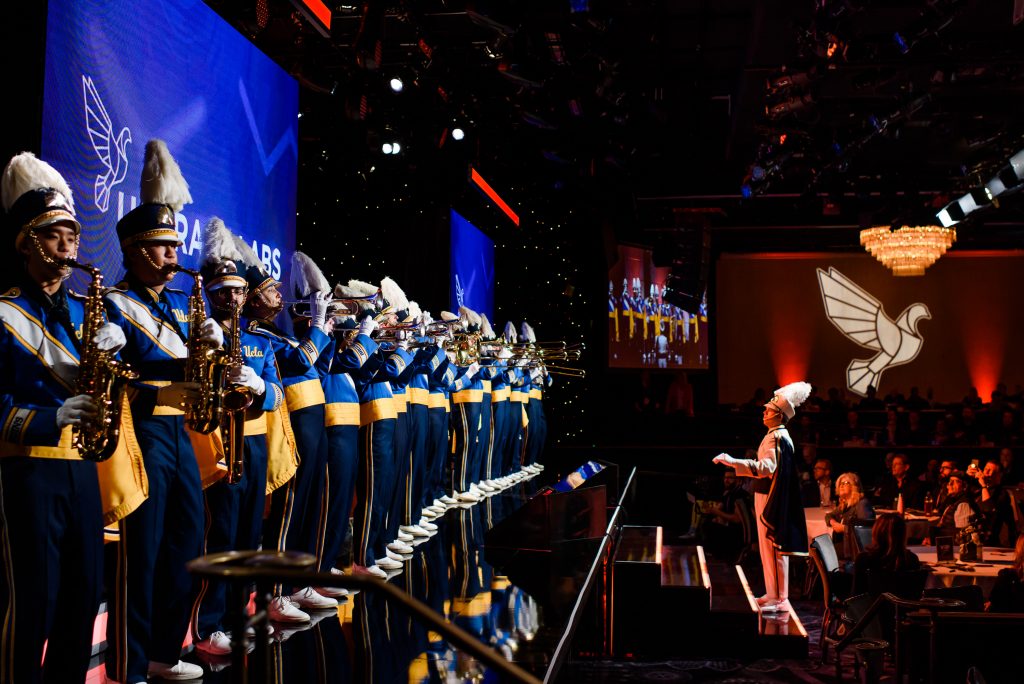 The first weekend of April saw the annual Upgrade XP Biohacking Conference host over 1200 attendees at the Beverly Hilton, all with a common goal to improve their health & wellness.  Not an average conference, the three day Expo brought together keynote motivational speakers, including media mogul Arianna Huffington, and founder of Bulletproof Coffee craze Dave Asprey.  Asprey took to the stage for engaging presentations and fireside-chat interviews, following the energizing weekend opener by an impressive marching band playing modern hits, punctuated with DJ interludes to get the room on their feet.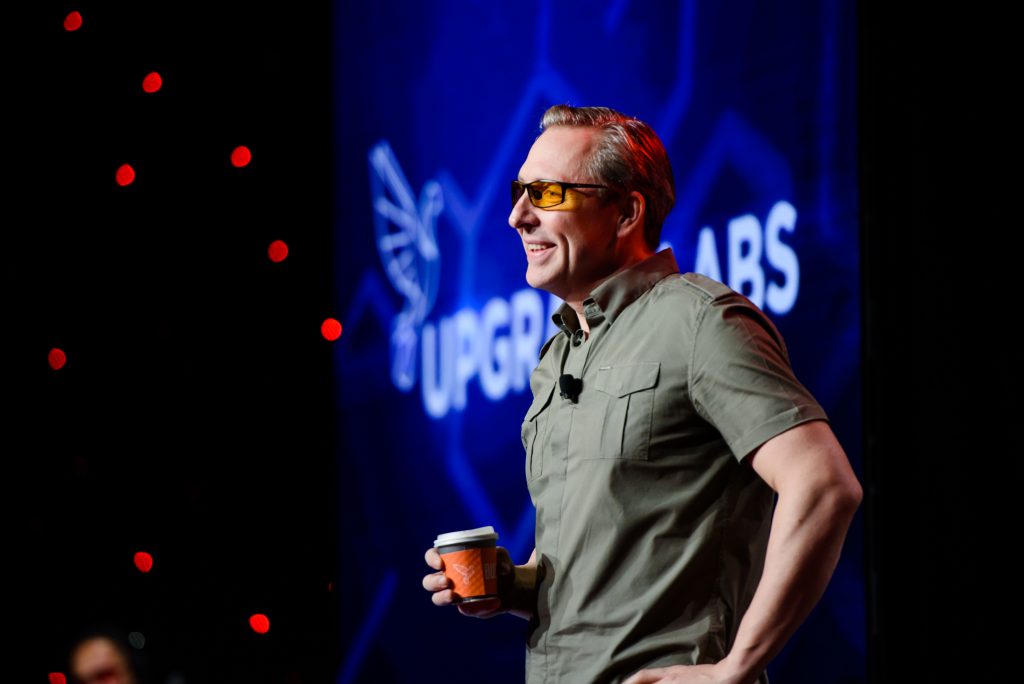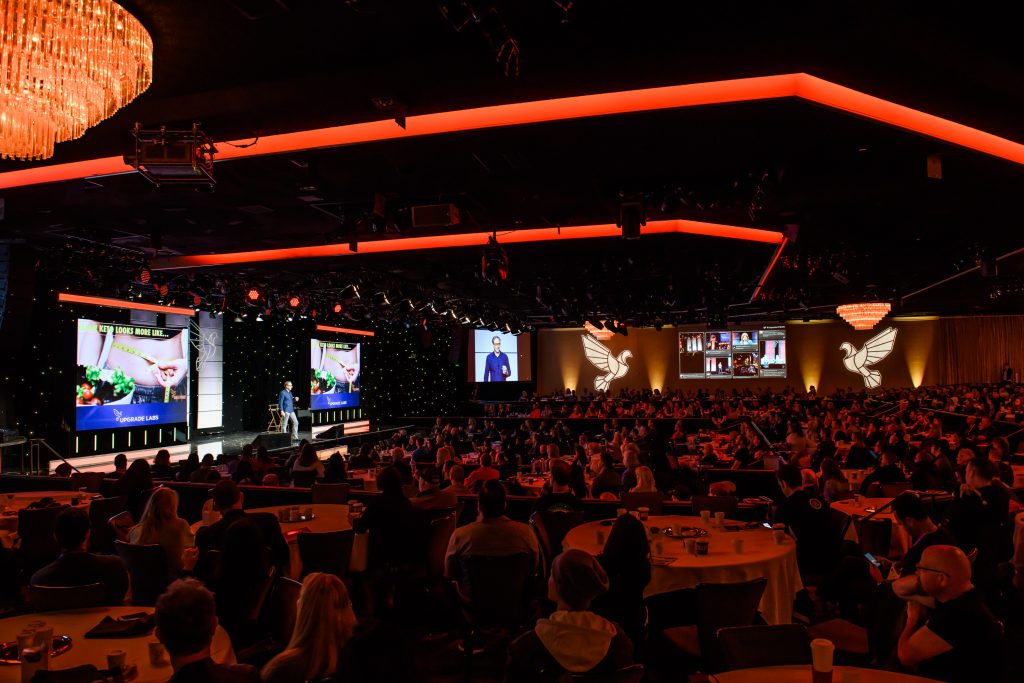 Asprey is also founder of the Upgrade Labs – the world's first Biohacking Health & Fitness facility, which recently opened its second location inside the Beverly Hilton, and has been named by Forbes as one of the "Best Hotel Gyms in the world" and celebrity fans include Gerard Butler, Nikki Bella, Meghan Trainor, Terrell Owens, Ali Landry and Tony Robbins, in addition to many A-list athletes. .  The concept features treatments such as Cryotherapy, a -220 degrees chamber to aid fat burning and boost the immune system; The Big Squeeze, a high tech, full body detox massage; and a Virtual Float Tank which claims to drop the brain into a deep meditative theta-wave state.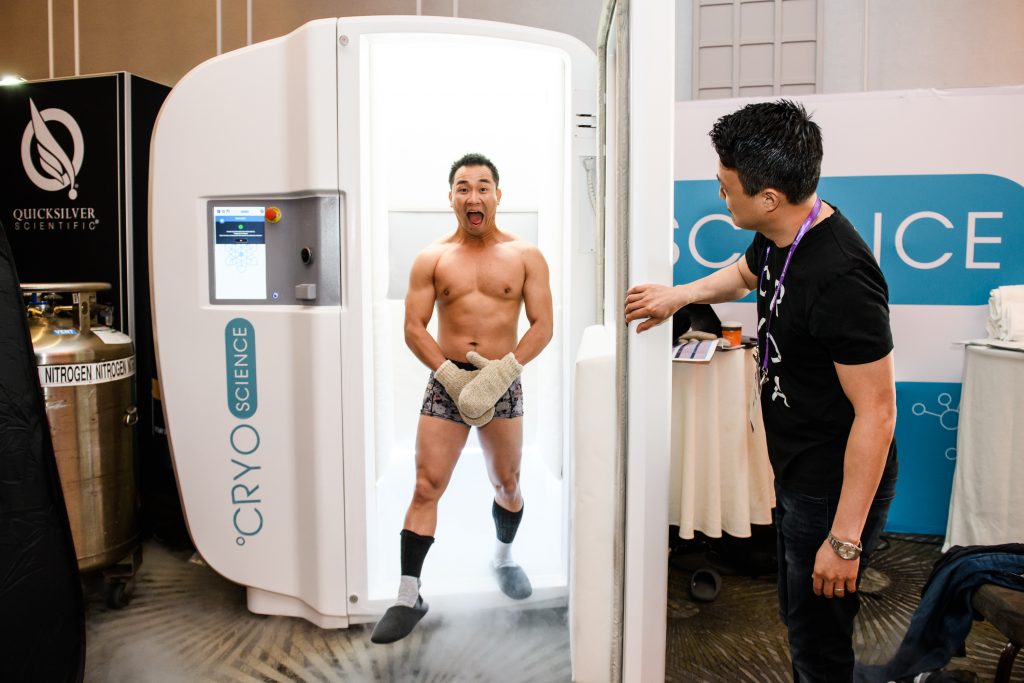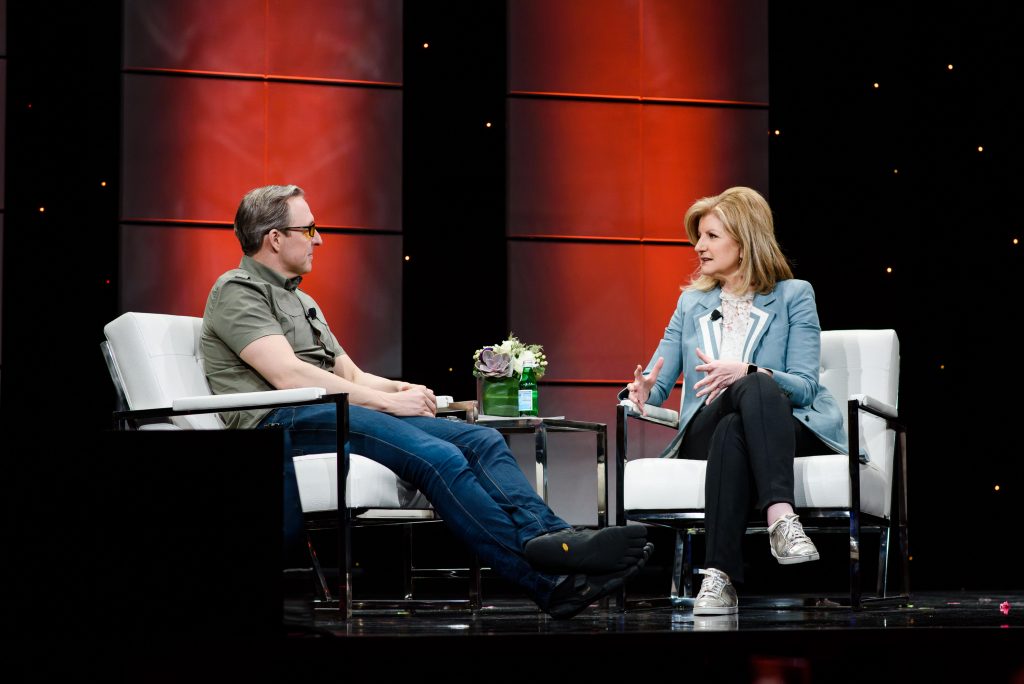 The Upgrade XP conference, now in its 6th year, comprised multiple small exhibition halls with various products on display to enhance areas of your life.  Brands in the wellness space for improved sleep, mental clarity, energy and nutrition offered taster sessions, interactive demos and special offers, including custom reminder bracelets from MyIntent, while the conference rooms offered breakout seminars and workshops covering everything from the more general mindset and meditation, to specialized scientific-tech discussions on the future of wellness.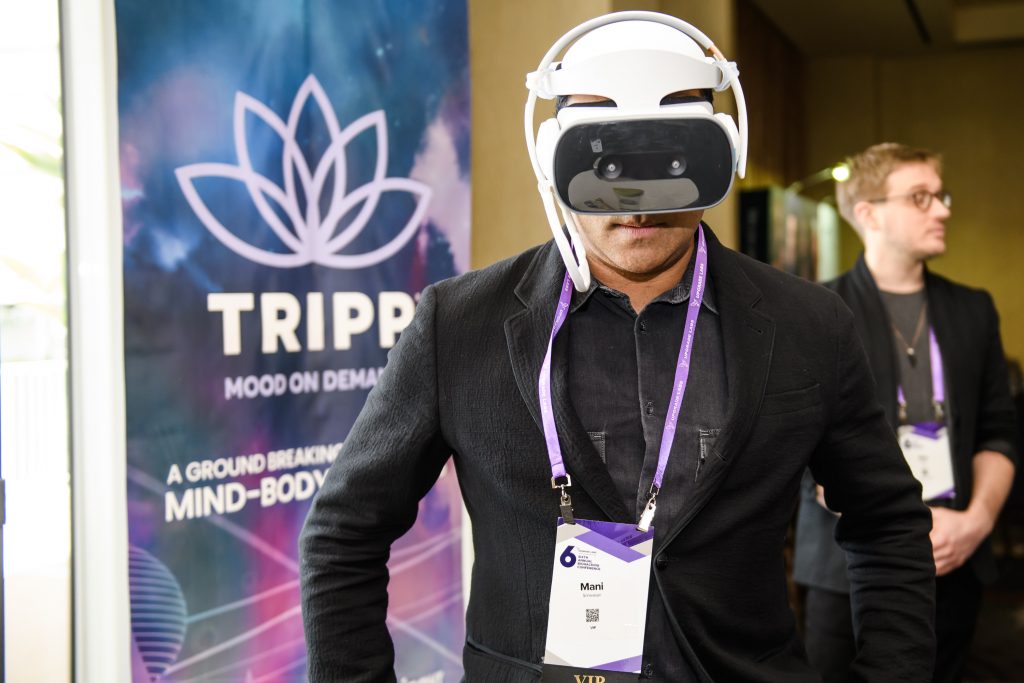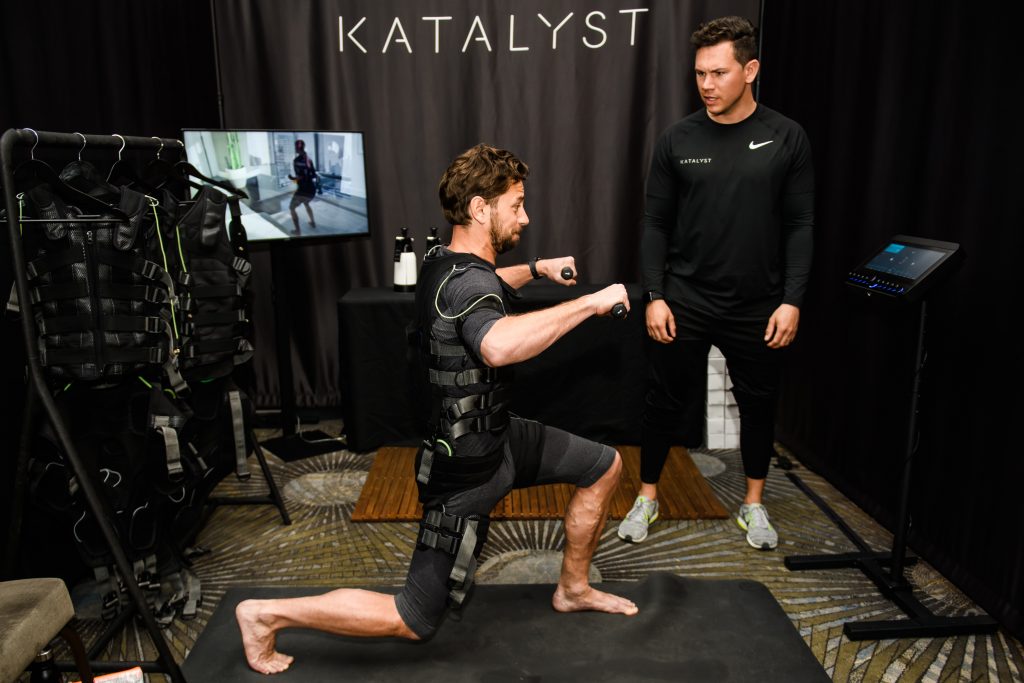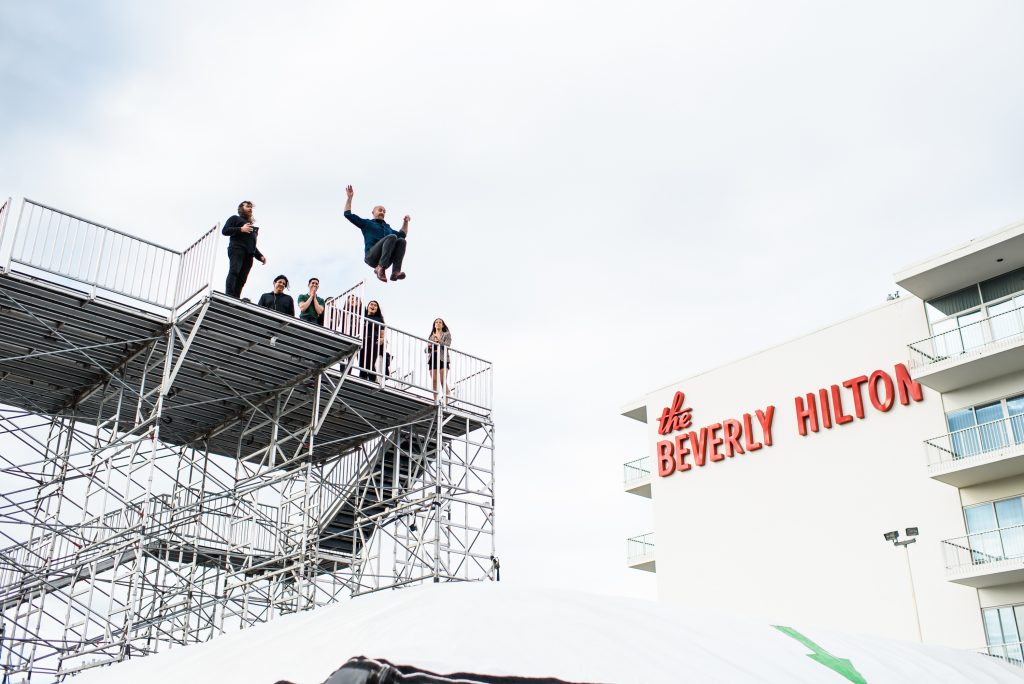 A surprise 'Leap Of Faith' also featured on the first evening, where willing participants ventured to the hotel rooftop to jump 20 feet from a tower onto a huge inflatable, cementing the no-fear, can-do attitude for the weekend ahead.  Those into cardio-vascular fitness could participate in group workout, HIIT and yoga sessions, led by top local trainers from Hollywood gyms including Crunch.  Keeping in the theme, guests enjoyed a plated healthy lunch and bulletproof coffee drinks on tap throughout the days.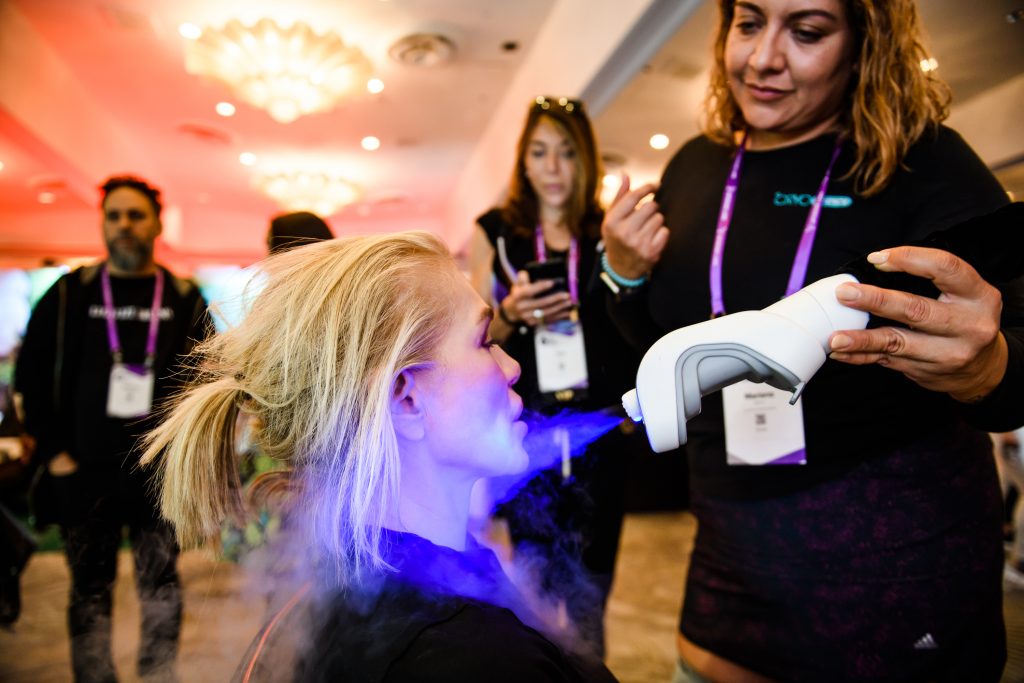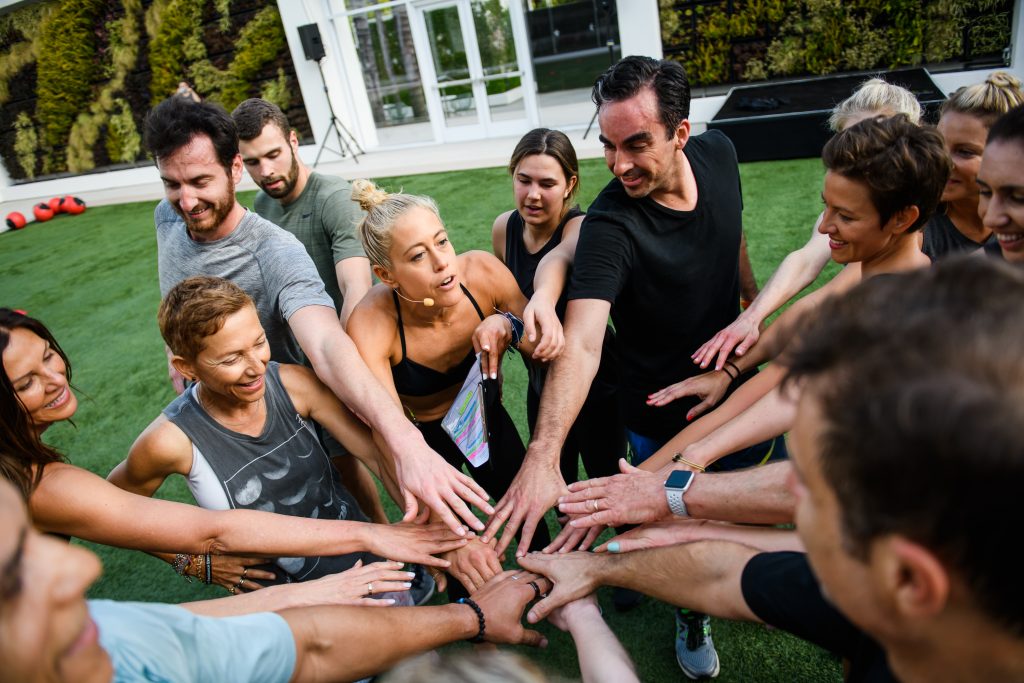 Guests traveled from around the world to attend, making new connections, friendships and progress on their wellness goals, winding down in the evening, reflecting on their day with sunset mixers enjoying a curated selection of 100% natural, organic, sugar-free, low alcohol wine from Dry Farm Wines, keeping ready for another day of learning and enhancing their body, mind and function.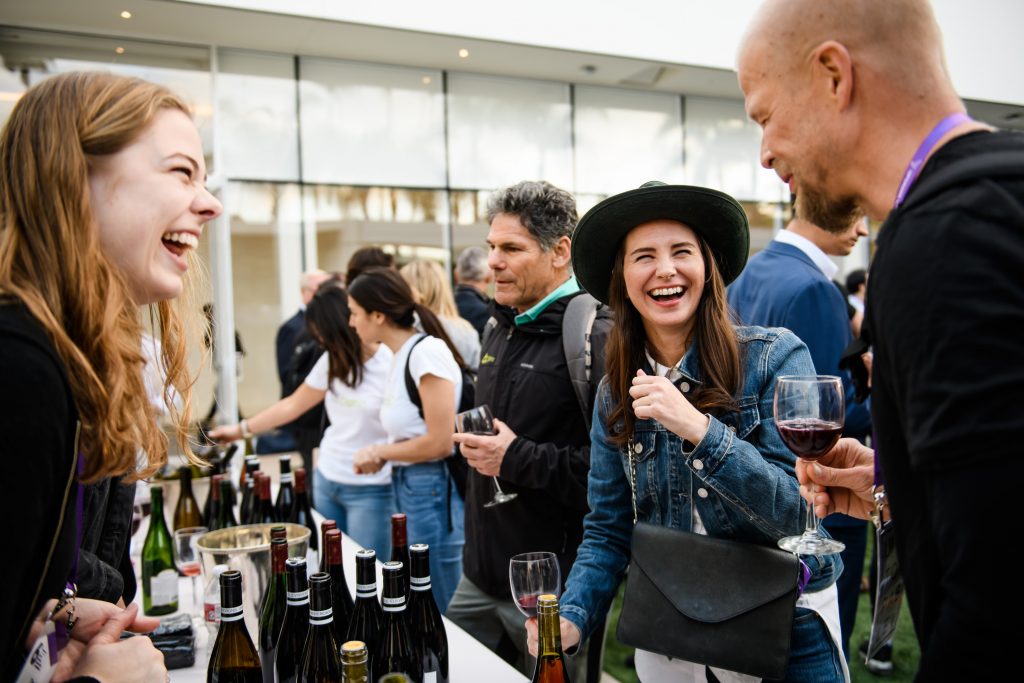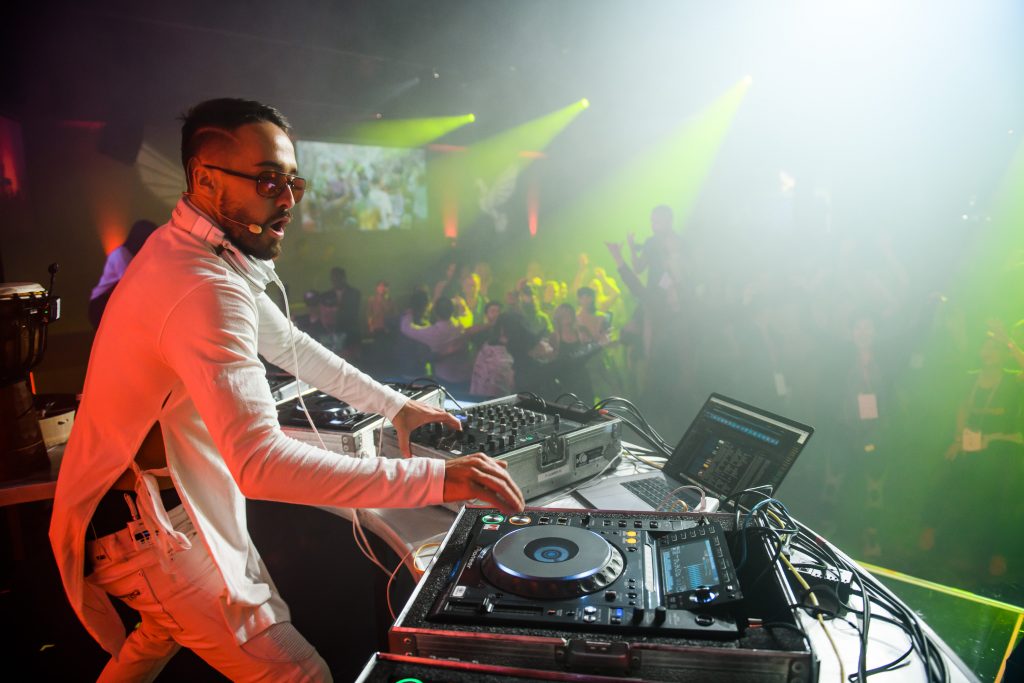 All photos by Maggie Kirkland.
Full disclosure: The conference hosted the writer for the event.