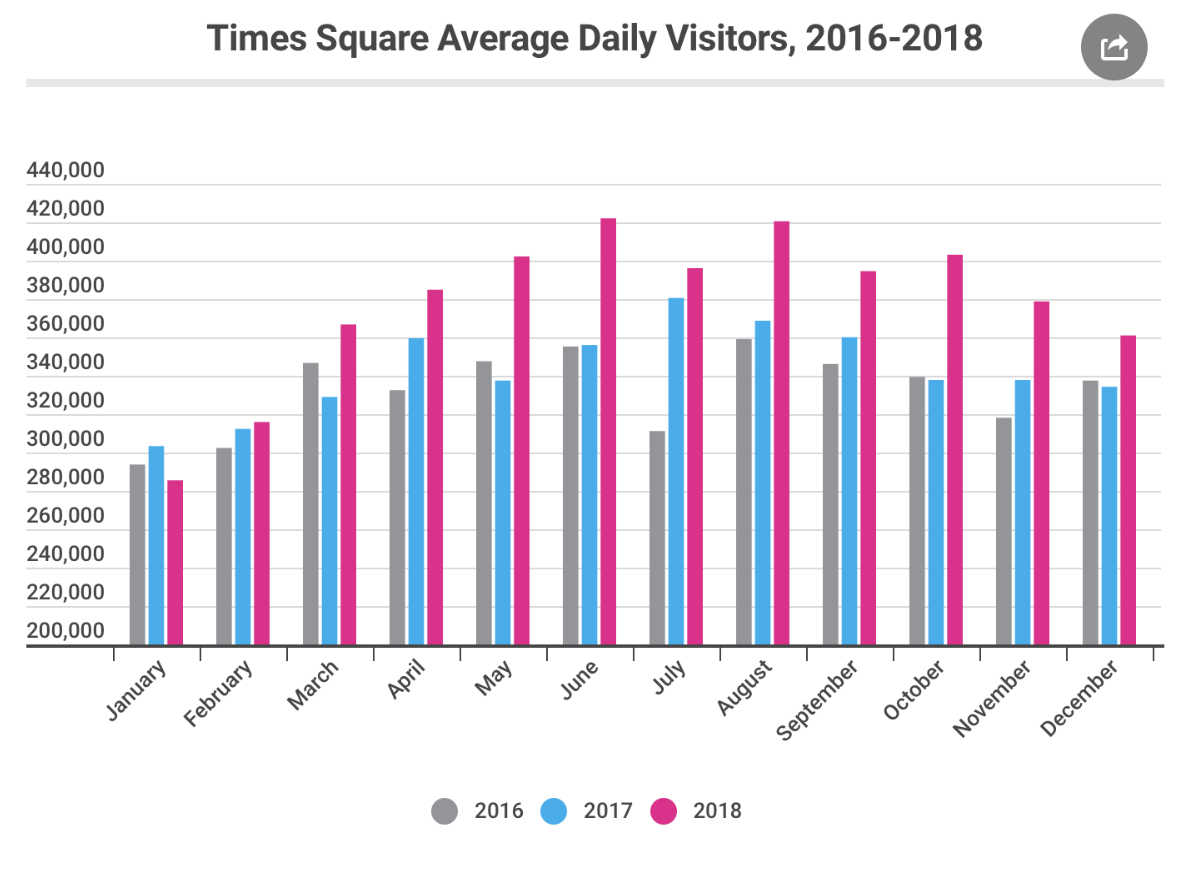 Nasdaq Times Square Billboard – $25,000 for 150, 15 second plays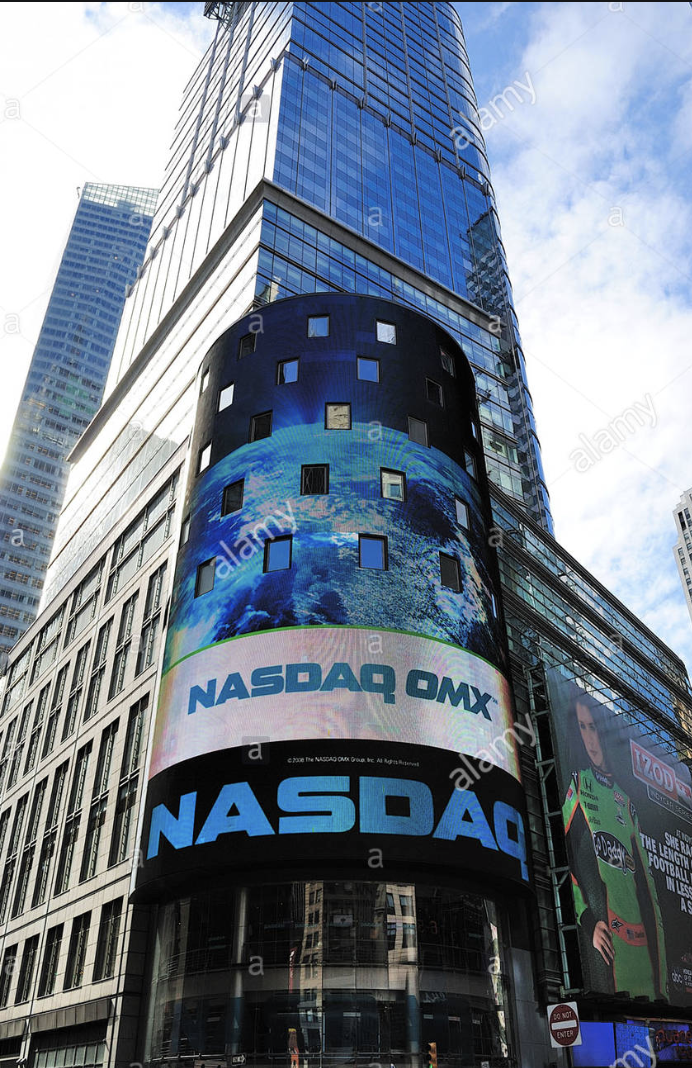 20 Times Square – $17,500 for 150/ 15 second plays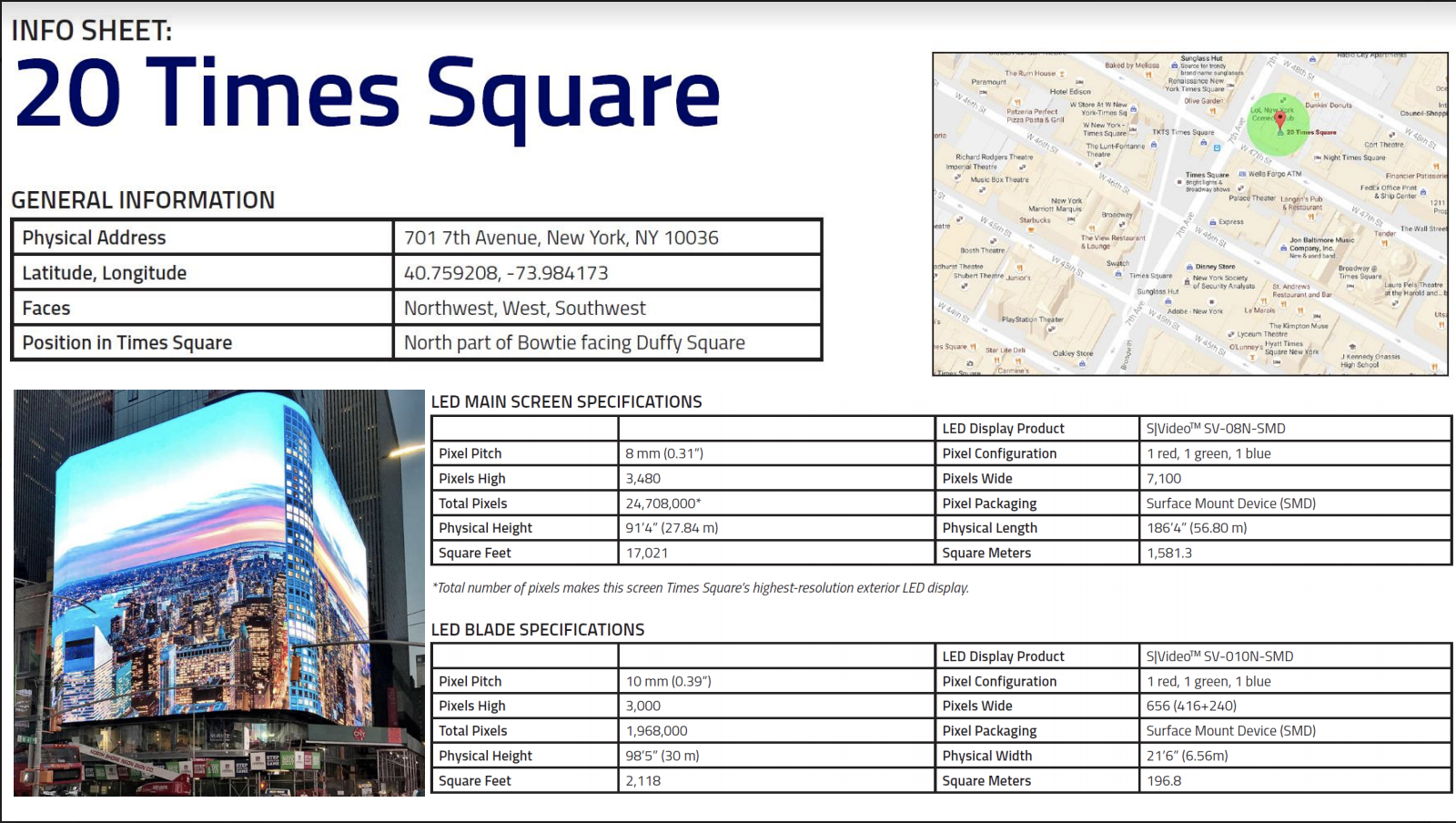 Each 15 second play has an average of 1600 impressions (averaged over the whole day). Since we are playing the ad during rush hour, the impressions are much higher.
Nearly 380,000 pedestrians enter the heart of Times Square each day.
On the busiest days, Times Square has pedestrian counts as high as 450,000.
Times Square stays busy late, with over 85,000 pedestrians entering the "Bowtie" between 7pm and 1am.
These are the locations what we have access to (they are all on 42nd and 7th)
30- 15 second plays – $5000 – crossroads & waterfall

30 – 15 second plays (6 to 9 pm), 1 day – $2500
Commuter – 4 screens

Image/Video for the top board: 760 pixels width by 200 pixels height
Image/Video for the right side board: 370  pixels width by 618 pixels height
Image/Video for the left side board: 300 pixels width by 256 pixels height
Image/Video for the center board: 600 pixels width by 256 pixels height
The high cost of advertising in Times Square:
https://www.investopedia.com/articles/investing/022315/high-cost-advertising-times-square.asp
Commuter:
Crossroads Billboard
Waterfall