Make your 2020 New Year's Eve exciting by attending Toboggan, a multi-night New Year's Eve celebration in Québec. Book Rail Canada tickets for easy and convenient arrival in the city, and rest up after each night of celebrations at Fairmont Le Château Frontenac. Uniquely French Canadian fine dining is, of course, available at the Fairmont but don't miss dining at nearby Ciel for a one-of-a-kind experience with views you'll never forget.
Easy Travel with Rail Canada
Leave your worries about getting to and from Québec behind and let Rail Canada take care of your transportation. Booking a business class ticket ensures your comfort and convenience so you can concentrate on enjoying the glorious Canadian scenery, especially when it's beautifully frosted with snow. Business-class passengers have dedicated lounge access, concierge services, and light refreshments. Catch up on the day's news with daily papers, watch television or select among Canada's most popular magazines. Once onboard the train, you'll be served a catered meal, relax in comfortable and roomy seating, and take in panoramic views.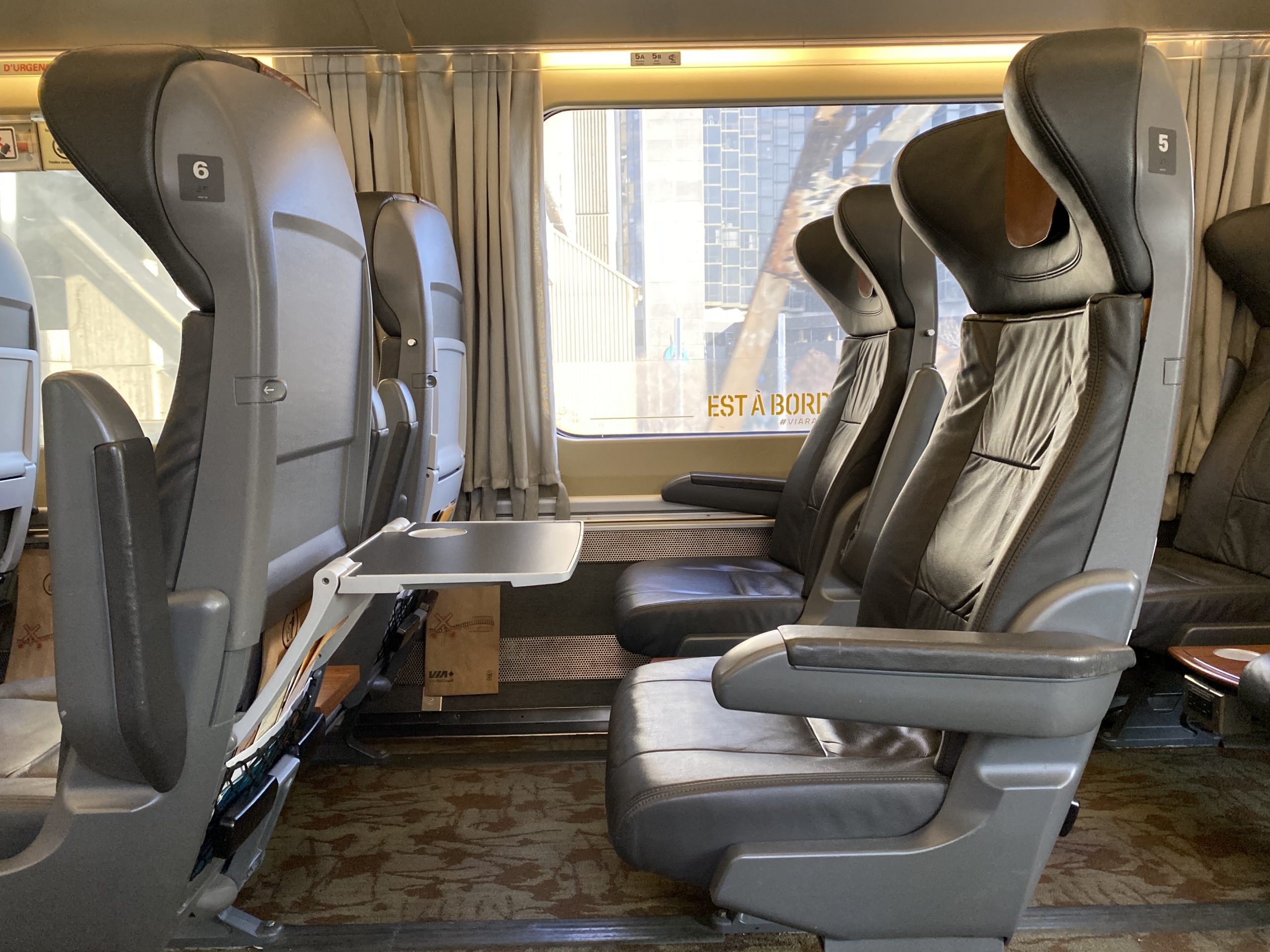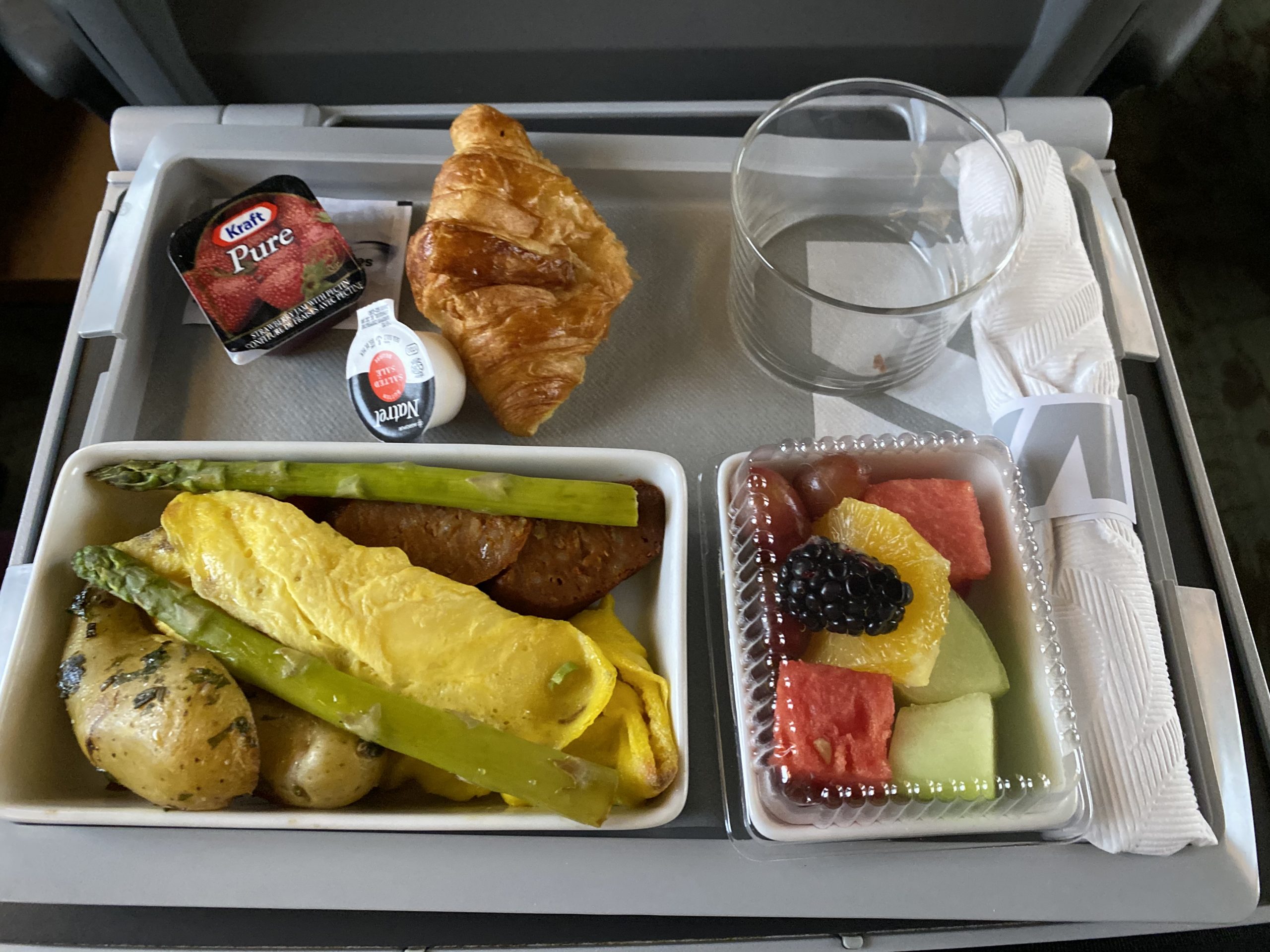 Luxury Lodging
At Fairmont Le Château Frontenac, enjoy an authentic French Canadian approach to Old World European-style hospitality. Amazing views of the oldest parts of the city as well as the St. Lawrence dazzle guests while nearby shops and activities like the Terrasse Dufferin slides offer opportunities for discovery and enjoyment. Beautifully appointed guest rooms and suites in classic style offer comfortable bedding and high-end linens. For enhanced views, expanded floor plans, and elevated decor, choose one of the specialty suites where parlors, dining areas, and powder rooms are styled in honor of some of Canada's most famous citizens. Don't miss a tour of the hotel – guided or self-guided – where visitors can learn more about this history of this iconic space and the grand architecture that makes Fairmont Le Château Frontenac so recognizable in the city skyline.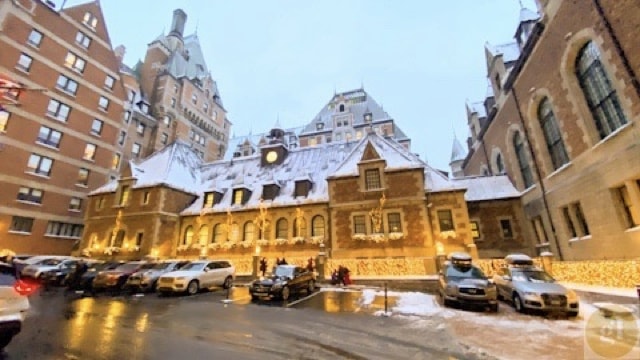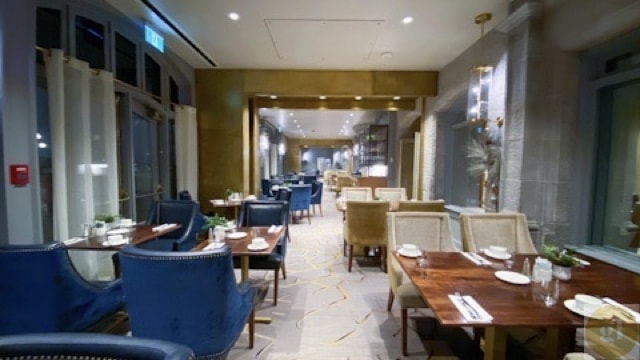 Luxury Pampering
Take a break from the party and indulge at Strom Spa which stays open until 11PM. Guests may enjoy spa amenities, including views of the Saint Lawrence River from its pools, waterfalls, and hot tubs. Access to the floating baths or thermal experiences is an experience you want to remember. Book your Swedish massage (60 min) or personalized facial treatment (60 min) for total relaxation. Your body will thank you later.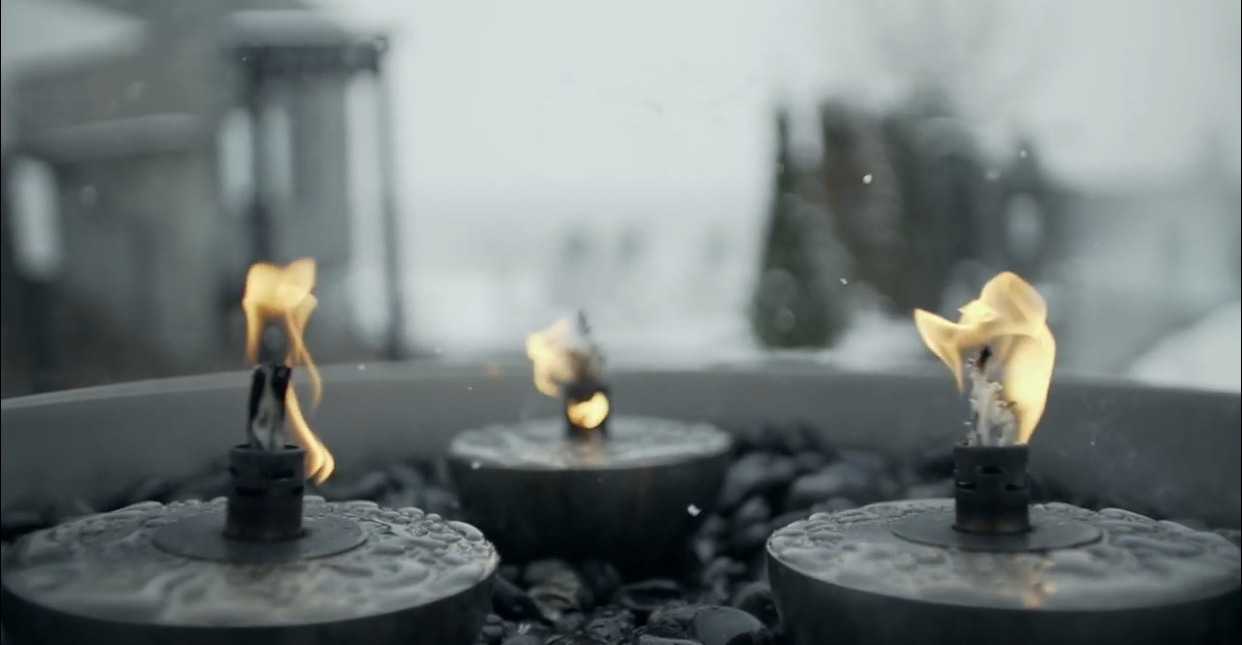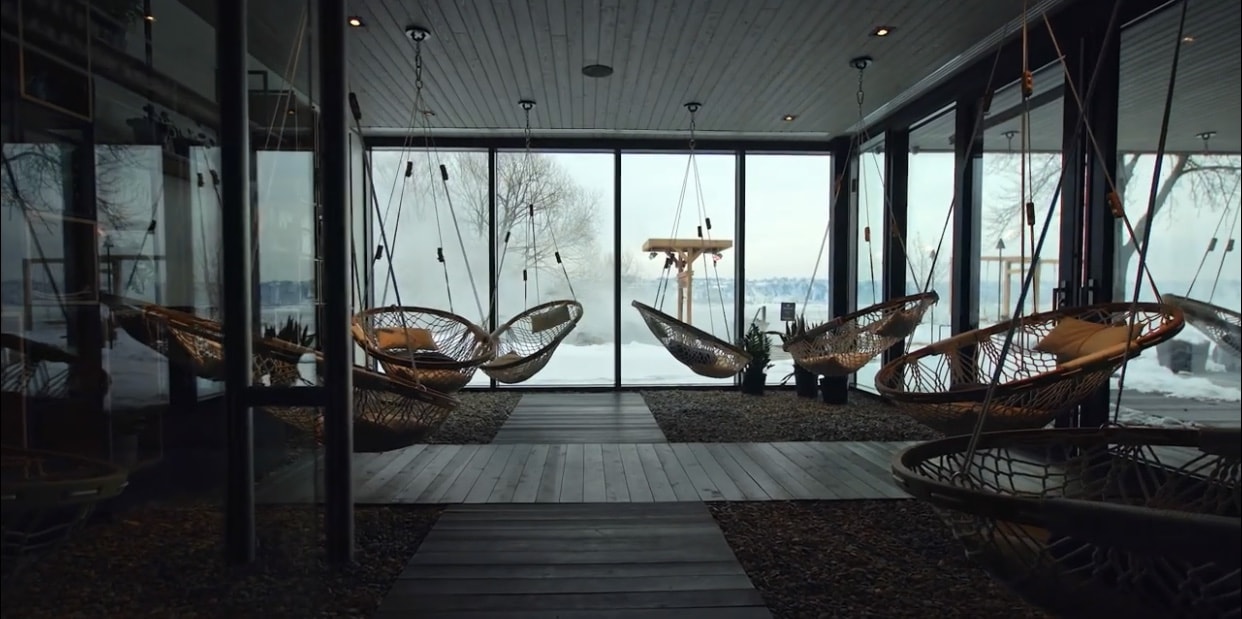 Fine Dining
The Fairmont Le Château Frontenac offers guests special seasonal dining during the holiday season. Signature Sunday Brunch is served under glittering chandeliers in the wood-paneled dining room. Gourmet buffets served on Christmas and New Year's eves and days include specialty cocktails and holiday menu items. Live seasonal music adds to the celebratory ambiance.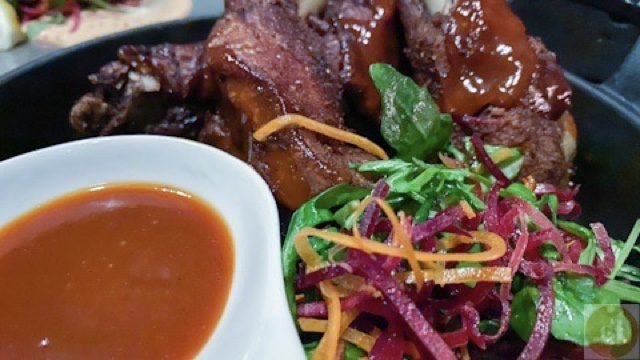 Beyond Fairmont Le Château Frontenac, book a table at Ciel! Bistro-Bar at Le Concorde Hotel for an unforgettable meal; make it even more special by getting a sunset reservation. Its famed Grande-Allée location and unique building design make Le Concorde a mainstay of the Québec skyline. This aptly-named restaurant on the 28th floor provides stunning 360-degree views of the St. Lawrence and Old Québec as it slowly moves in a full circle over 90 minutes. An open layout allows guests to also enjoy exciting kitchen views where culinary magic delivers French Canadian standards with an international flair. Try the beef croquette and potato salad in a smoked tomato sauce, the Basque-style black pudding with dahl, roasted cauliflower and Brussel sprouts, and the roasted Arctic char and lemon gnocchi with zucchini, minced kale, and shiitakes in a creamy leek sauce.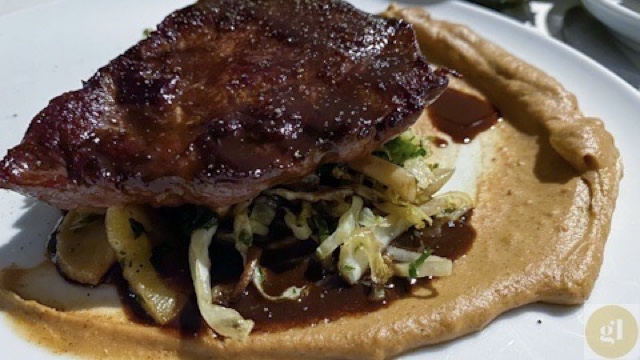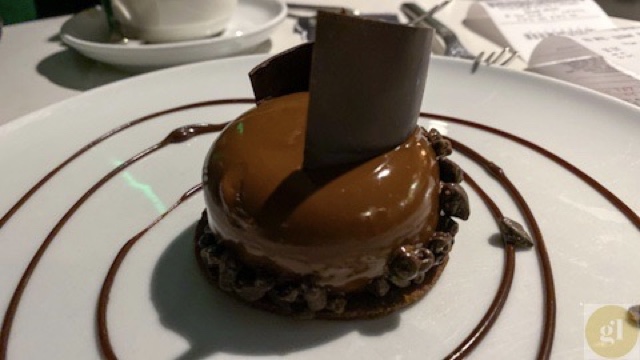 Toboggan for New Year's Eve
The famous Toboggan festival is the best way to ring in the new year in Québec. Four evenings of exciting music celebrations at Place George V include special events like Ferris wheel and carousel rides. Sample local food and drinks at The Winter Village, and participate in the musical happy hour.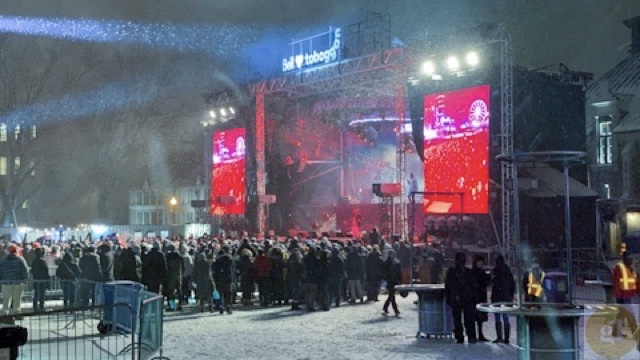 Buy a 3-night pass that includes all December 28-30 events; the New Year's Eve party is free and open to everyone. The 3, 2, 1 parties showcase internationally known Canadian DJs and hip-hop artists like DVBBS, Fafa Khan, and Domeno. On New Year's Eve, join an electro-pop party at Place George V or a traditional music party featuring The Painchaud Family at Place de l'Assemblée-Nationale, with both capped off by a pyrotechnic light show that spans downtown Québec.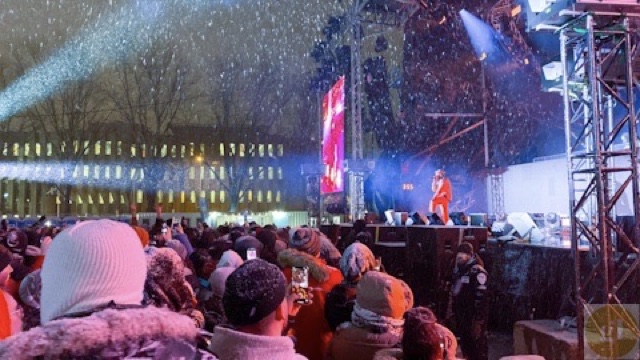 Make the most of this once-a-year party and spend New Year's in Québec. Toboggan has something for everyone, from music fans to foodies and families. Enjoy the warm hospitality of hoteliers like Fairmont Le Château Frontenac and restauranteurs like Ciel at Le Concorde Hotel for a truly immersive French Canadian experience, made possible by easy travel through Rail Canada.