Sri Lanka has world-class surf, incredible wildlife and exquisite white sand beaches, some of which have been voted the best in the world. From beginners to experts, there are so many breaks from which to choose, that surfers of any standard will love Sri Lanka.
Although Arugam Bay is often cited to be the best surf destination in Sri Lanka, its right-hand, point break can be over-crowded. So, instead head to the Southern coast, which has a wealth of surf spots from which to choose, all within an easy reach of your own private villa.
These five surf spots allow for top notch surfing as well as well plenty of time to be spoilt and pampered in amazing wellness centres and in beautiful Sri Lanka beach villas. If you're looking for an all-round vacation, make sure to check out some of the Sri Lanka tours, as well.
At Kabalana, on the South west coast, there is a well-known 'A frame' reef break, with both lefts and rights, and a 300m ride of pure bliss. Known locally as 'the Rock', this surf point peaks between January and February, when it can reach 8ft. This is ace if you're experienced, but if you're a beginner, or simply an occasional city surfer, then Kabalana also has a brilliant beach break. And, when you've had enough of the warm, curling waves, then head to the killer cocktail bar in the bay, or, even better, back to your own private beachside villa for a sundowner whilst soaking in the pool.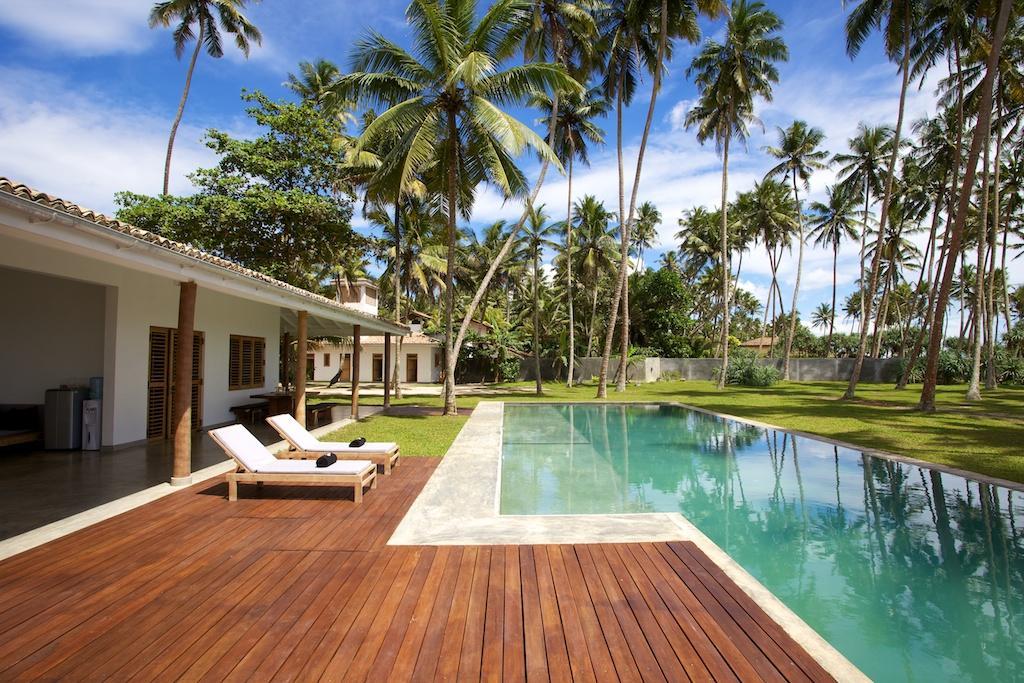 Another amazing surf location is Hikkaduwa, which has a great beach and nightlife too. Breaks like North Jetty, Benny's, Main reef and Rivermouth, mean that there is a mix of lefts and rights, suitable for all levels. Hikkaduwa is only 17km North West of Galle, along the southern stretch of Sri Lanka. Rather than deal with the rough edges of this long-standing tourist destination, you can easily take a day trip from your own exclusive, secluded villa. That way, you can enjoy the best of both worlds: surfing and partying in the second most popular surf place on Sri Lanka, followed by relaxation and privacy of your own unique villa.
However, for exclusivity and privacy, perhaps you'd prefer to surf on your own private beach. Polhena is a small series of beaches, as well as the name of the little fishing village, which is located 2km from Matara. Perfect for surfers, with fast left and right reef breaks that can rise to 8ft, you may even be lucky enough to spot a blue whale when you paddle out, as the area is popular with these cetaceans.
With its 'postcard pretty', crescent-shaped bay, Mirissa holds a peeling reef break that will both build confidence for beginners and appeal to more advanced surfers. The white sands are lined with palm trees, with only a few people scattered over the shoreline of this paradise. The waves are best in the early morning or late afternoon, with a right hand break to master in those sparkling, blue seas. For the ultimate surfing holiday, stay at the nearby villa Stella Beach available through the leading luxury villa agency on the island – Dynamic Lives.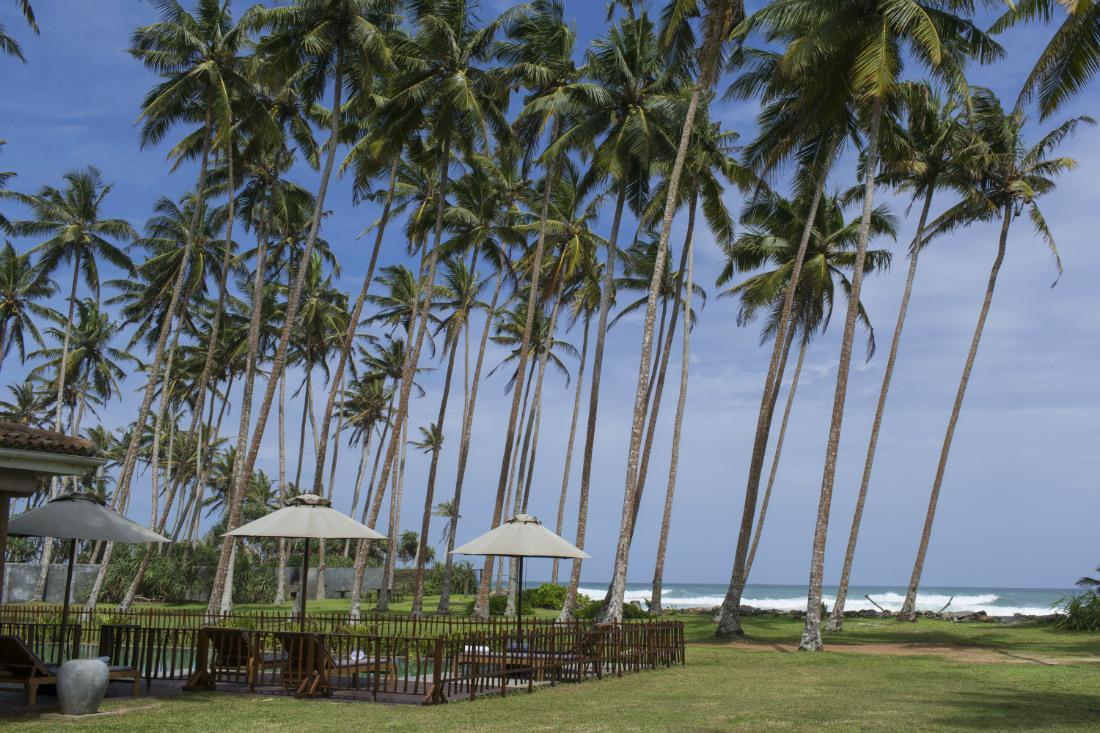 In the sheltered bay of Weligama, the range of rights and lefts at different tides, and the shallow, sandy beach floor, mean that this is a great place if you are learning to surf. The best time of day is sunrise, or 'dawn patrol' as it is known in surf slang. Weligama is also good if the weather is a little windy; being sheltered, the waves are protected from the wind. Weligama has lots of good little surf schools from which to choose too.
These may be some of the top surf spots, but Sri Lanka has a multitude of magnificent beaches and breaks. In fact, there are so many that new ones are still being discovered by surfers, who come from all over the world to seek Sri Lanka's stunning surf spots.