Sri Lanka is famous for its wildlife reserves, ancient temples, and sparkling beaches, but the island nation has a lot more to offer. Further inland, the landscape is just as picturesque and the atmosphere tranquil, but if peace and quiet aren't what you crave, rest assured Sri Lanka's tourist sites also have plenty of adventure sports and activities to offer.
When planning a trip to Sri Lanka, try to include a stay at one of the country's opulent resorts to make your trip even more memorable. Some of the most luxurious hotels in the country include:
Ulagalla Resort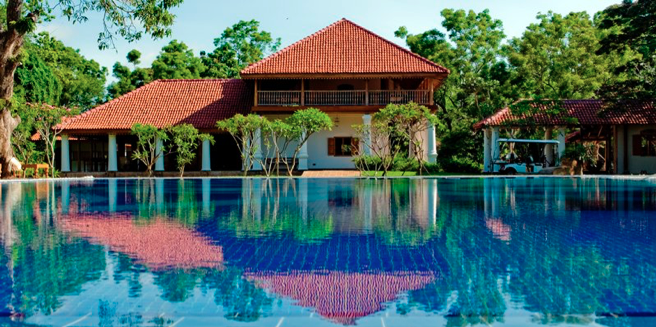 Just an hour's drive from Anuradhapura, this resort, spread out over a vast 58-acre property, has a magnificent mansion at its center. The structure is an architectural masterpiece and is a part of history, having been built a century and a half ago. Often billed as one of the finest resorts in Sri Lanka, it has 20 villas, built in environment-friendly designs. Ulagalla also has its own solar farm, which meets half of the resort's energy requirements. This unique boutique hotel has a green certification awarded by US-based Leadership in Energy and Environmental Design (LEED). The hotel is renowned for its hospitality and high levels of excellence that ensure guests have a comfortable stay.
Taj Samudra 

One of the most gorgeous ocean view hotels is Taj Samudra, in Colombo. It is located at the capital city's business hub, just near the city center. The hotel presents a spectacular view of the Indian Ocean. It also faces the famous ocean-side urban park, Galle Face Green. It has its own lush garden that spreads out over 11 acres. The main building is a huge structure consisting of 300 rooms, with beautifully designed interiors and exteriors, as well. When it comes to luxury and comfort for its guests, Taj Samudra sets the bar quite high.
Casa Colombo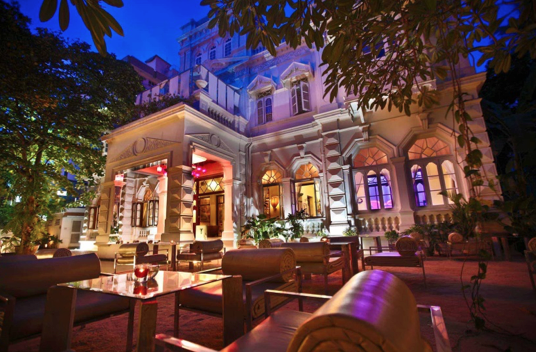 In recent years, Colombo has become a major tourist hub because of its many shopping destinations and a number of extravagant restaurants. Some of the most luxurious hotels of Sri Lanka are not surprisingly located in the city. Situated in downtown Bambalapitiya, Casa Colombo is a unique hotel, known for its stylish and retro interior design. The hotel, located in a 200-year old Moorish mansion, offers facilities like spacious rooms, private servants, and a unique pink pool.
Vivanta by Taj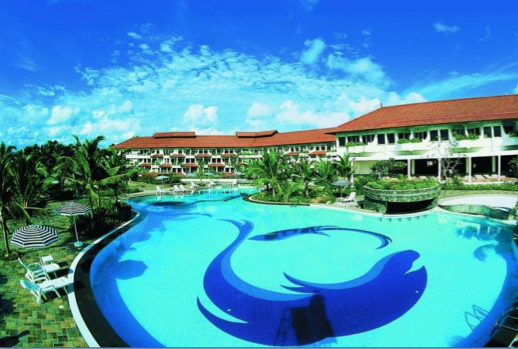 Vivanta by Taj – Bentota is one of the best resorts in Srilanka. With Vivanta, the Taj brand name lives up to its reputation for splendor and grandeur. The majestic hotel is situated along a beautiful beach on the South West coast. It houses 160 contemporary rooms and celebrates its beautiful colonial architecture. Luxurious spas, exceptional restaurants, and stunningly designed rooms are just some of the special features of the hotel that will make your holiday experience unforgettable.
Colombo Courtyard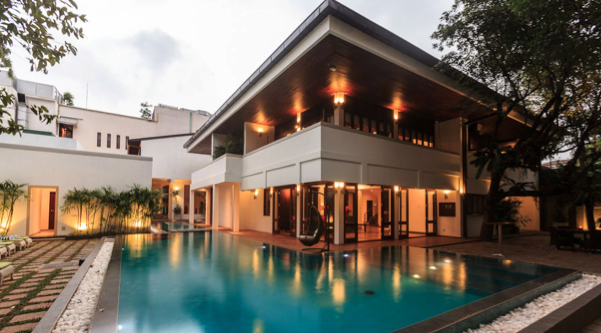 Another exemplary hotel in the capital city is Colombo Courtyard. This hotel has a unique combination of modern designs and rustic charm, which will give you a soothing experience of being away from a city, while still enjoying all of its comforts. Have an amazing evening at the rooftop restaurant or rejuvenate your body at the spa center. The huge rooms in the hotel are designed in an eco-friendly manner, while the aesthetics of the hotel and its services will hold appeal to most modern-day travelers.
Sri Lanka luxury hotels like Vivanta by Taj – Bentota
Taj Samundra is aimed at guests who want to live in the lap of luxury, while being pampered by the best possible hosts. And if you are looking for hotels near airport, you should consider The Gateway Hotel Airport Garden Colombo, it is just 10 minutes away. While most holidays may leave you a little underwhelmed, you can be sure that a stay at one these hotels will leave you completely overwhelmed.