Lisa Vanderpump hosted an exceptional launch party to present her signature dining and entertainment accessories collection. Lisa Vanderpump's line is in partnership with Pop Culture Living, a glamorous collection of extravagant glassware and tabletop settings — from place mats to flatware, serving trays, utensils, candle-holders and much more.
Lisa Vanderpump was joined by close friends and family to celebrate the art of entertaining which is befitting as Lisa is known for throwing some of the best parties in Beverly Hills.  We were honored to taste Lisa's new signature Sangria from her signature collection called LVP Sangria. The event was held at the ever so trendy PUMP Restaurant & Courtyard.
Lisa talks about her latest collection and reveals some of her favorite places in the world. Let's see what she has to say.

DLX: Can you tell us about your inspiration for your new line?
Lisa Vanderpump: I have been a lover of entertaining and just being home and making things – you know, creating beautiful spaces. To me, it's about the simple and it's about the divine which is why I called my book Simply Divine.
It's about taking the fear out of entertaining and really kind of enjoying the experience and putting as much effort as you can, in a simple way. Have you looked at the line my homeware line?
DLX: Yes, it's quite stunning.

Lisa Vanderpump: Thank you. For my collection, I wanted to bring something that reflected the things that I collected from all over the world. I've lived in London, I've lived in Monte Carlo, and I've lived in Los Angeles.
Throughout my travels, I took pieces and thought – 'you know I love this, why don't we have more of this, why don't we have glasses just with a bit of diamonds?' I just really made them beautiful and, you know, they're not that expensive.
DLX: What is the average price point?
Lisa Vanderpump: It's reasonable. We're not talking about diamond glasses that are $400 dollars a glass.
I've really tried to develop the most beautiful, luxurious, blinged out, gorgeous thing because it gives the table so much presence for the most affordable price. It's a labor of love. That's what I do, that's what I've always done. Obviously I can't use it in my restaurants or on a day-to-day basis but I can use it for weddings and VIP dinners and things like that.
DLX: Out of all the pieces, which one is your favorite?
Lisa Vanderpump: I like them all. Did you see how I've mixed and matched the colors? It kind of all goes together because sometimes I like things very feminine and sometimes I don't. I love those glasses with the diamonds around the center and the glass plates as well because I believe they can add to any collection. If I had three glass plates they could just bolts it up a bit with that layered look but I do love it all. The ice bucket too.
DLX: I adore the ice bucket.
Lisa Vanderpump: It's only $200.
DLX: Now, out of all the hotels in the world, could give us five hotels where you'd like to see this collection?

Lisa Vanderpump: I'd have to go with The Lanesborough in London because it's classic and it's gorgeous. I know it's closed down but the service is second to none. It's quintessential with the service and the London life. I would probably go there.
DLX: What about Paris?
Lisa Vanderpump: Well I love Hotel Costes. I love the decadence of it and the courtyard. I could see it being there with that slightly edgy feel.
DLX: South of France?
Lisa Vanderpump: It should be in Hotel Caudron. It should be at Grand Hotel Du Cap in Ferrat, France.
DLX: And what about New York?
Lisa Vanderpump: I love the Plaza. I also stayed at this really beautiful hotel called the Chatwal but often when i'm working I have to be at The Trump. But I love the feel of the Plaza and walking around and taking a carriage. Here in LA it would have to be The Peninsula or the Beverly Hills Hotel which has always been a favorite of mine.
DLX: Do you have a favorite watch brand?
Lisa Vanderpump: I do have a very special Franck Muller watch that was made for me. The strap has diamonds as well so it's incredibly heavy. If you Google me you can probably see me wearing it. I love Cartier and Franck Muller but Muller is probably my favorite.
DLX: What about designers? Any personal favorites?
Lisa Vanderpump: Ralph Lauren. I just think the essence to being a really great designer is someone who can kind of be diverse and be varied and I think Ralph Lauren is that. He's good at doing a Manhattan apartment; he's good at doing a ski lodge in Aspen or even a Ranch.
I know he has a plethora of people working for him but he just has this great style but there's a lot of other designers that when you see them, you just know it's them. I always feel that Ralph Lauren is multifaceted and evolving and he's always changing and I just love that about him – the richness.
DLX: What about any up and coming designers?
Lisa Vanderpump: I think someone like Chagoury is really good. He's only has one little shop on Melrose but I think he does beautiful dresses, exquisite dresses. I loved McQueen; it's such a shame what happened.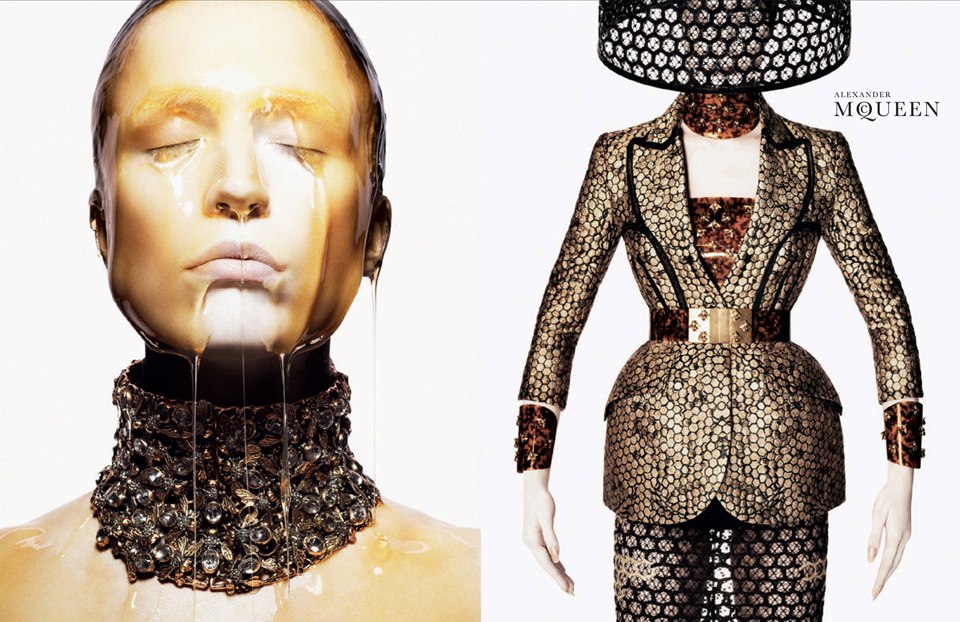 DLX: Last question. What does luxury mean to you?
Lisa Vanderpump: I think because a lot of people know me, because they see me on reality television, so I'm not an actress that you don't know how they live. You see how I live and I think creating a place at home that feels like a sanctuary. I think lighting. I think elegance. Great bed sheets.
I love everything kind of plush but even if I had no money at all and I lived in a shoebox, it would be decked out and it would have it's flairs and it would have classical music playing and pink roses. It's just always about going extra and accessorizing.
I think a lot of people make mistakes in over doing it. To me luxury is just about letting it flow but with different identities for each room. I love soft pillows and great sheets and silver accessories in the bathroom. I live well but I've worked hard to live well.