It's that time of the year with the holiday season rapidly approaching. While the pandemic in in full force worldwide, many of us are shopping and shipping online, instead of visiting our local malls. In order to get all of our gift items delivered to our loved ones on time, we can't rely on Santa.  Rather, planning is the key.
Good news! This year, there's a huge selection of innovative products and services in the areas of fashion, beauty, home, and technology, sure to please every person on your list.
To splurge on your most favorite person, highly recommended is the X-Chair, a stylish, high-end office chair that boasts the industry's best lumbar support and proprietary ergonomic comfort technology. Recently, the company launched the X-HMT Heat + Massage Office Chair, the world's first chair featuring heat and massage technology. As one happy customer comments, "Working from home has now become much more enjoyable."  And during these times of remote working, it's just what the doctor ordered.
Fashionable finds are next. With the colder weather quickly upon us, the stunning reversible Cleo Coat by M.M. LaFleur is a show stopper. The uber luxurious double-faced wool coat in camel and dark rust is literally two gifts.
For the gents, Austrian brand Giesswein's sporty Silas Jacket, available in a variety of colors, is crafted from temperature-regulating Merino wool, offering warmth without being bulky. The brand features footwear, accessories and apparel for women, men, and children. European quality at its best.
Global brand SKYE's is dedicated to making quality pieces that exemplify modern elegance that are affordable and environmentally friendly. The brand's jewelry was recently featured in DL, but also of note are the line's beautiful classic dresses in such styles as Sophie, Essi or the latest Cerise.
New York-based designer Nataliya Nova has taken up the task of introducing the unknown Ukraine, her homeland, to the world through fashion and knitwear, with her gorgeous line of cashmere and silk accessories that include hats, socks and scarves.  The Julie Cashmere Knitted Hat is simply beautiful –  a modern day Dr. Zhivago look.
While shoe purchases are very personal, a gift card from Pashion Footwear might be an option. Described as "the most comfortable high heel that is also a flat," Pashion shoes can take you from day to evening, from the workplace to a walk in the park, with sandals and pumps featuring detachable heels, making each pair two styles in one.
The cutest stocking stuffers around are the Sparkle Mesh Grip Socks by Shashi, a stylish brand created for dance, pilates and yoga, but can be enjoyed by all.
For eye protection, especially important during Covid, the fashion forward styles by the new genderless eyewear brand Spilt Milk are a must see. Using a combination of malleable titanium and metal, the sexy styles can be adjusted to fit every face.
Japanese eyewear brand JINS features high index and blue light lenses, UV filter and anti-glare coatings. The brand's latest style the JINS Switch takes eyewear up a notch with magnetic clip-on sunglass plates that easily snap on to one's regular eyeglasses.
A gorgeous silk scarf creates an element of glamour and is an excellent addition to any wardrobe. New York-based designer Jessie Zhao's hand-drawn designs are printed on silk scarves, connecting art, fashion and nature. Zhao's collections are available at Smithsonian Museum.
She comments, "Over the years, we have been looking for the best connection between fine art and fashion. We believe that they join in the quest to inspire extraordinary beauty. We use our passion for nature to create illustrations that combine the visual interest of all kinds of lines and shapes with an appreciation for decorative design."
Featured in my 2019 guide,  Andrea DiFiore's Italian-made, seasonless silk scarves in beautiful floral patterns are a celebrity favorite. The designer has unveiled her latest designs just in time for the holidays, featuring wearable art that can also be worn as tops.  "Yellow orchids symbolize friendship and new beginnings," says DiFiore.
The beautiful fashion and gift items by Los Angeles-based artist Michelle Oppenheimer make great cadeaux. The artist's imaginative abstract watercolor and acrylic fine artworks are showcased on limited edition weekender bags, yoga mats and even shower curtains.
Home is definitely where the heart is….
Created by Georgia-based Fire & Flavor, the HERO Grill is an environmentally friendly and portable premium grill, perfect for small spaces or people on the go. Weighing only nine pounds, the grill comes with a single use charcoal pod, a multi-function thermometer, a custom designed bamboo spatula, a food safe bamboo cutting board and a waterproof carry case.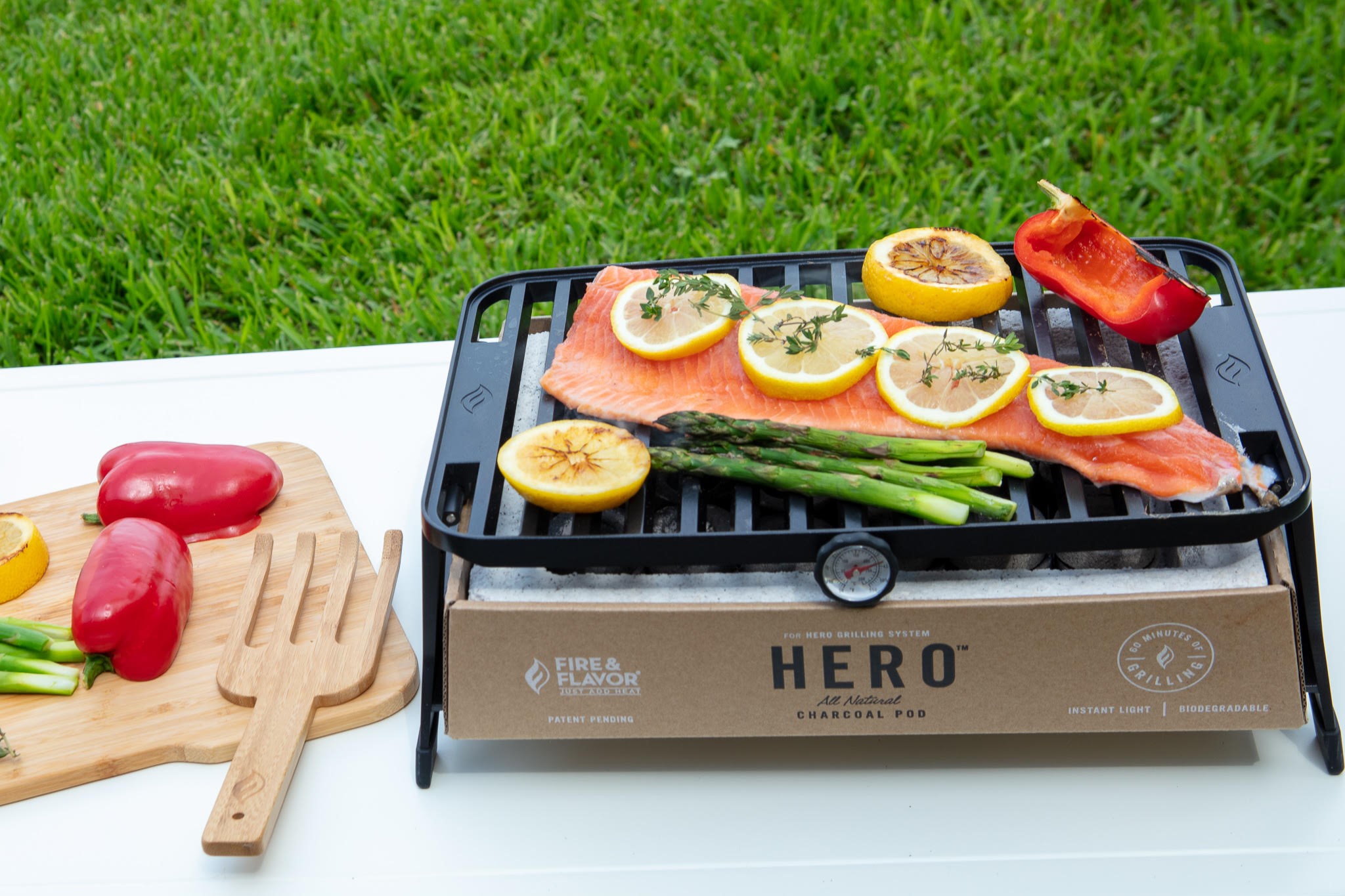 For those craving barista-style quality, check out The Pakt Coffee Kit, the world's first compact, all-in-one coffee-making kit, with all the components of the classic pour-over brewing method in one sleek package, including an electric kettle. The kit features an innovative nesting design that is compact, durable and airline carry-on friendly, when the time comes.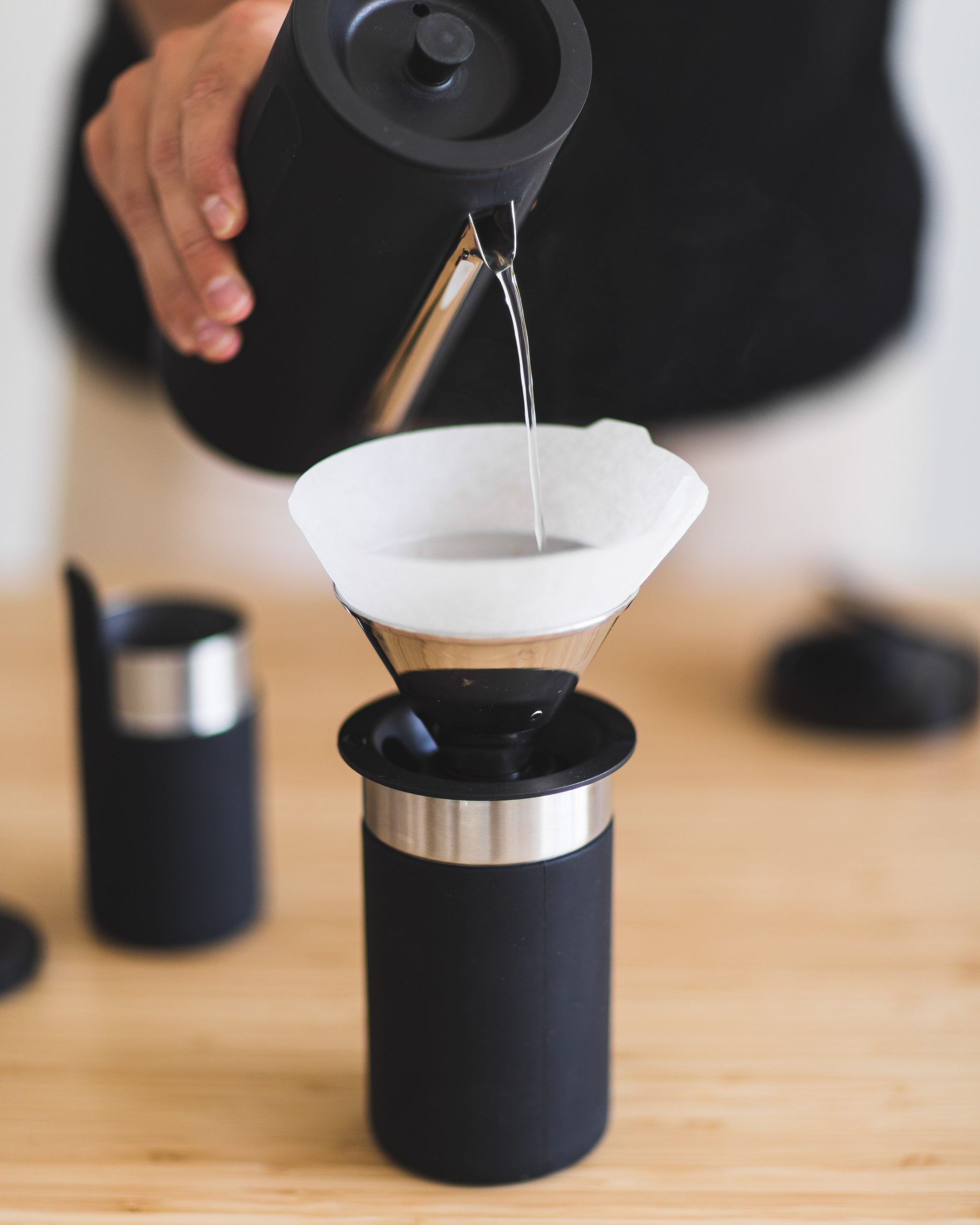 The Vinci Hands-Free Citrus Juicer offers a new effortless way to juice, without the mess. Simply slice the orange or lemon in half, place on the reamer, and press the button. The juicer will do the rest. The versatile appliance that works with all sizes of citrus, has a large capacity and is easy to clean.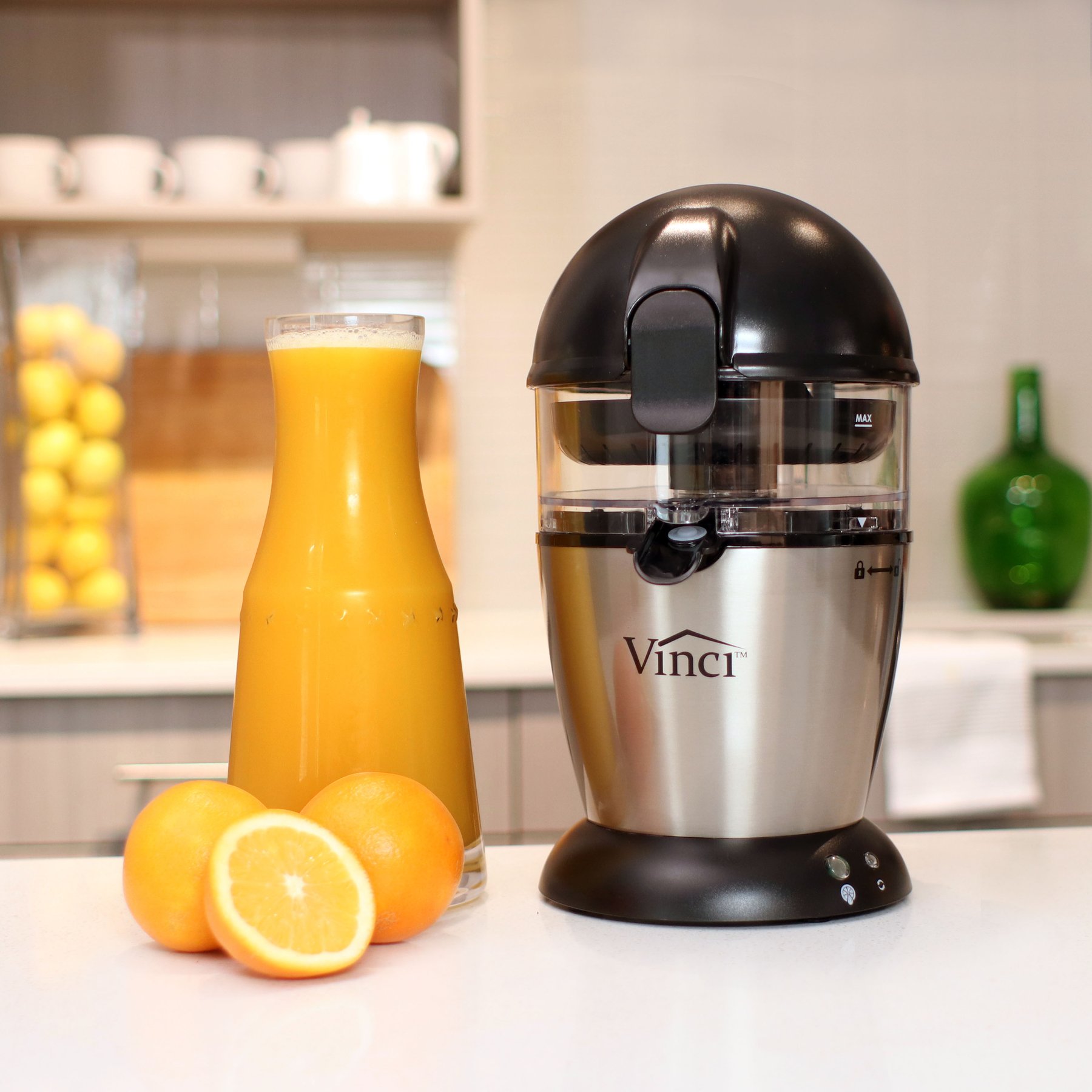 Since many of us are homebound, we can bring 'a taste of Italy' to our tables with Pastene, an established importer of authentic Italian foods and products. The brand features an array of epicurean, affordable specialty boxes that include bestselling pastas, a variety of sauces and specialty products like artichokes and olives.
What better to serve with your Italian creations and with your holiday meals than some of the wonderful wines available to ship direct to home.  Some recommendations include C. Elizabeth Game Farm Ranch Cabernet Sauvignon, Oakville; Belden Barns Winery and Farmstead's Pinots, Blanc de Noirs sparkling wine and estate Grenache, and  what possibly is the only commercially available Gruner Veltliner in Sonoma County; and The Wine Foundry's Blanc de Blancs sparkling wine from the Sonoma Coast, Rodgers Creek Sonoma Pinot Noir, Eidola Super Tuscan North Coast red blend;  and  Rutherford and Goosecross Cellars Napa Valley Cabernets.
Château de Berne and Ultimate Provence rosé wines from Provence, France are also great for any celebration, pairing wonderfully with our favorite festive dishes. The brand has partnered with Wolfgang Puck to present a free virtual event "A Perfect Pairing: Thanksgiving and Rosé," featuring the legendary chef and award-winning sommelier Jon McDaniel.   The event premiered on various social media platforms on November 19 at 4:30 p.m. PST and is available to view throughout the holidays. Inspiration, Romance and Ultimate Provence wines are available at grocers nationwide and on wine.com. Link to view: https://www.facebook.com/chateaudeberne/videos/402330854249131
And don't forget the wine glasses! Designed in Switzerland and hand-blown in Slovakia, Grassl Glass uses traditional glass making techniques with a focus on functional wine-centric glassware design. The Grassl crystal hand-blown and dishwasher friendly Vigneron Series, featuring the Mineralité, the Liberté, the Cru, and the 1885, offers a neutral approach to showcasing the typicity of wines.
For something a little different but very apropos for these times…. Why not arrange for a certified sommelier and founder of Virtual Vino, Brianne Cohen? Small-format wine tasting sets are sent to the homes of all participants, who then hop on a Zoom call with Cohen to learn about the region, the wineries, and her four-step wine tasting process. The experience is fun and educational, suitable for people with all levels of wine knowledge.
A membership to Palmaz Vineyards' Brasas Club will definitely please the wine lover in your life.  Each vineyard member can customize the wines they wish to receive each year. To facilitate memorable 'together' moments, the club's Ranch Subscription also offers exceptional meat products to enhance every meal. Members are invited to exclusive events throughout the year, with virtual events recently added due to COVID.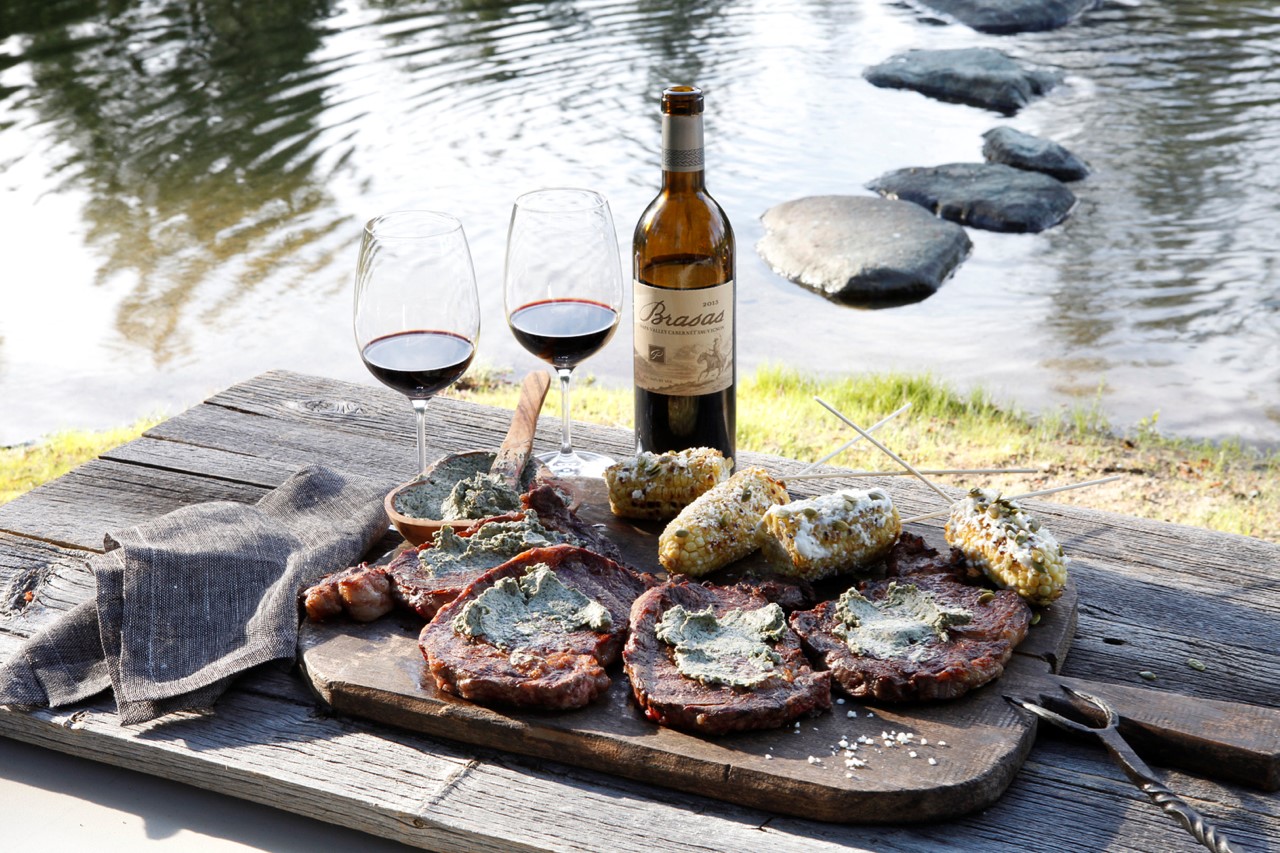 For those preferring to curate their own cocktails, Don Q Reserva 7 Rum is a great gift.  Featuring a newly designed elongated glass bottle, the rum is part of the quality brand offerings crafted by the Serrallés family of Puerto Rico for 155 years.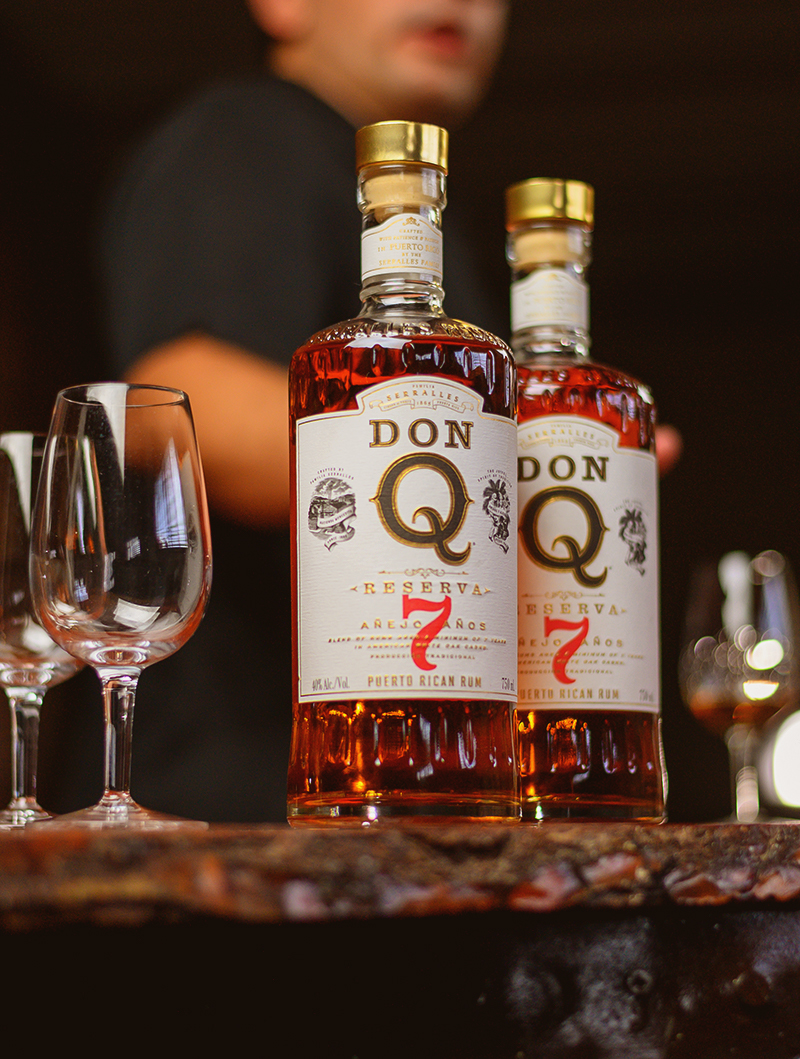 A great stocking stuffer to satisfy your sweet tooth are the low calorie RED Chocolate's Grab-N-Go bars. With only 80-100 calories per bar, RED Chocolate is available in both dark and light blends, contains no added sugar and is Keto friendly.
For those of us who may need a little help in the kitchen, the new cookbook, Deep Flavors by Kenneth M. Horwitz, makes a great gift idea.
"From sensational and detailed recipes such as the familiar but reimagined favorite, Deconstructed Turkey, designed to produce a perfectly cooked bird with bountiful sauce and stuffing every time, to unique and delectable desserts like Lemon Coconut Custard Cherry Pie, to advice on how to enhance ingredients (from asparagus and mushrooms to nuts), plus the many other eclectic recipes and ideas, all combine to make award-winning Deep Flavors a valued gift for your loved ones or friends who love to cook," comments Horwitz.
For ultimate wellness, Manuka honey by New Zealand's Three Peaks should be on your list. Elegantly packaged in glass Tongariro jars, the ultra-premium manuka honey makes a wonderful and healthy gift, that is UMF (unique manuka factor) certified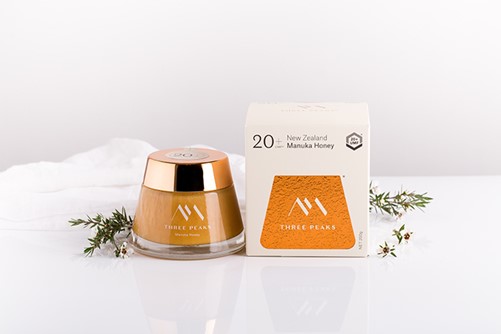 Also just launched, kaü Immunity Build, a tasteless, odorless powder that can be mixed into any liquid, features a full set of 19 amino acids, concentrated and scientifically optimized to be hospital strength and medical grade. By triggering youthful cell production, the powerful powder helps to build the immune system on a cellular level, benefitting skin beauty, mental clarity, joints, bones, and cartilage strength, and much more.
The new Hush & Hush Wellness Essentials Collection holiday gift box offers a unique blend of scientifically-proven vitamins, herbs and botanicals coupled with modern day technology. The collection includes PlantYourDay®, a chocolate flavored, nutrient-rich vegan protein powder, TimeCapsule®, a 4-in-1 anti-aging supplement and MindYourMind®, a melatonin-free supplement for a good night's sleep.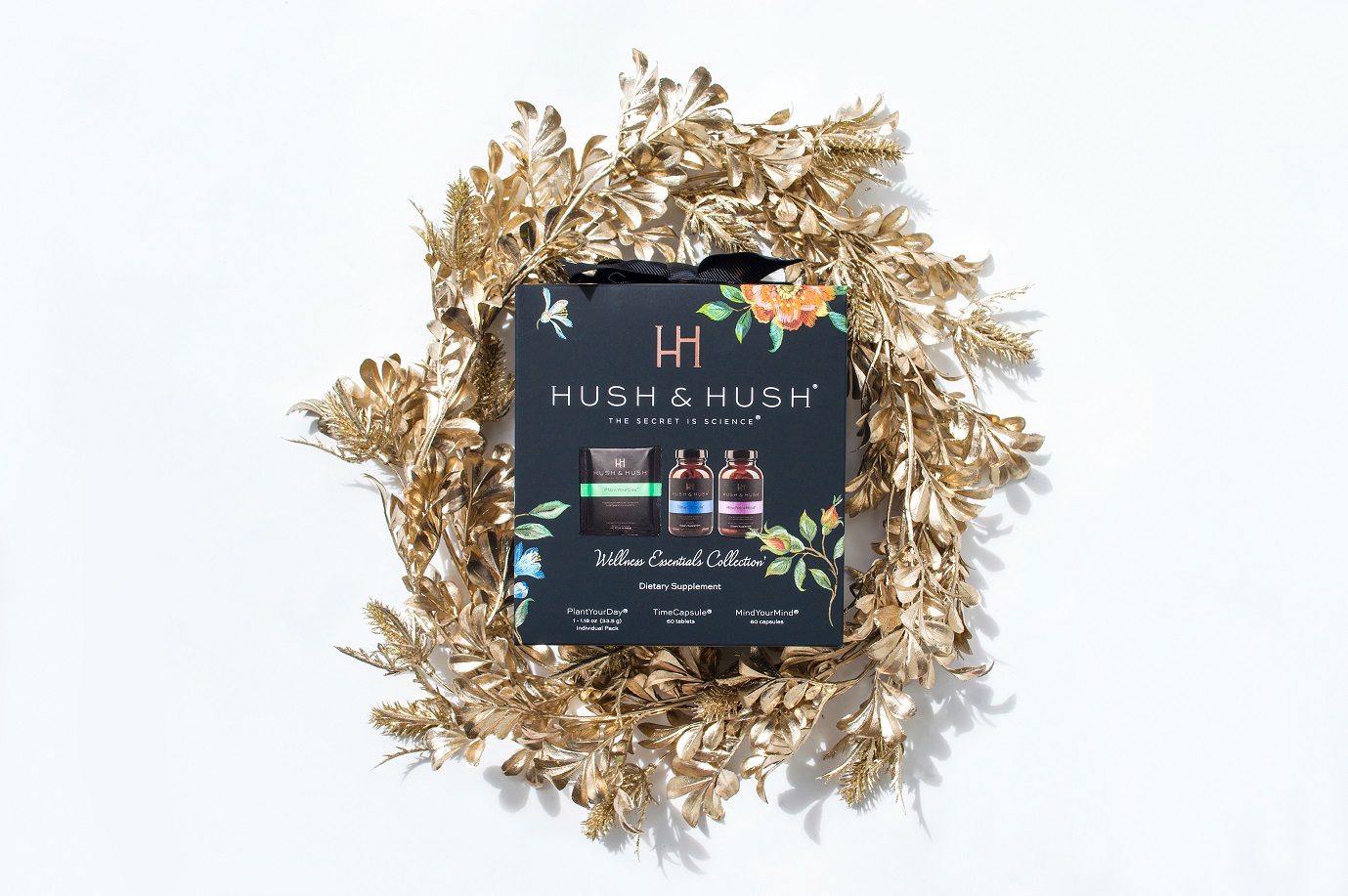 Now for our outer beauty. Founded by former Foreo CEO Paul Peros, Reduit One, a futuristic at-home device, streamlines haircare routines through hairpods that condition, strengthen, boost collagen production and promote healthy growth through featuring ultrasonic diffusion, magnetic misting and LED therapy. The product delivers salon quality treatments that are 38 times more effective and 20 times less wasteful than traditional products. The RÉDUIT One Gold represents the epitome of luxury haircare, providing an even more sophisticated solution for Hairpod™ application.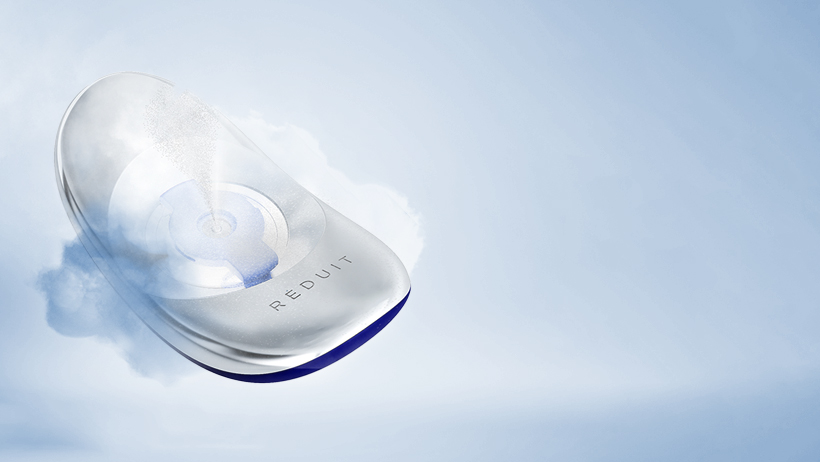 Beautopia Hair's Vibrastrait PRO 1" Vibrating Flat Iron is ceramic tourmaline ionic flat iron hair straightener with high-quality plates to fight frizz and seal in moisture, featuring innovative vibrating technology that gently shuffles hair without pulling or tugging.
For the latest in beauty innovation, bring the expensive medi-spa treatments home with Trophy Skin, an innovative seller of high quality spa devices.  The brand's FDA cleared RejuvatoneMD Microcurrent Facial Toning System instantly improves facial tone and wrinkles all over the face and neck by using gentle microcurrent technology to stimulate facial muscles.
Karima El-Hakkaoui has launched her new skincare line Six Gldn, inspired by the light of the golden hour. Just in time for the holidays, the brand released its introductory On the Glow set of five clean, multi-tasking daily essentials in take-anywhere mini sizes, with a complimentary on-the-go bag. The formulas contain exclusive botanical complexes, antioxidants, and cutting-edge active ingredients.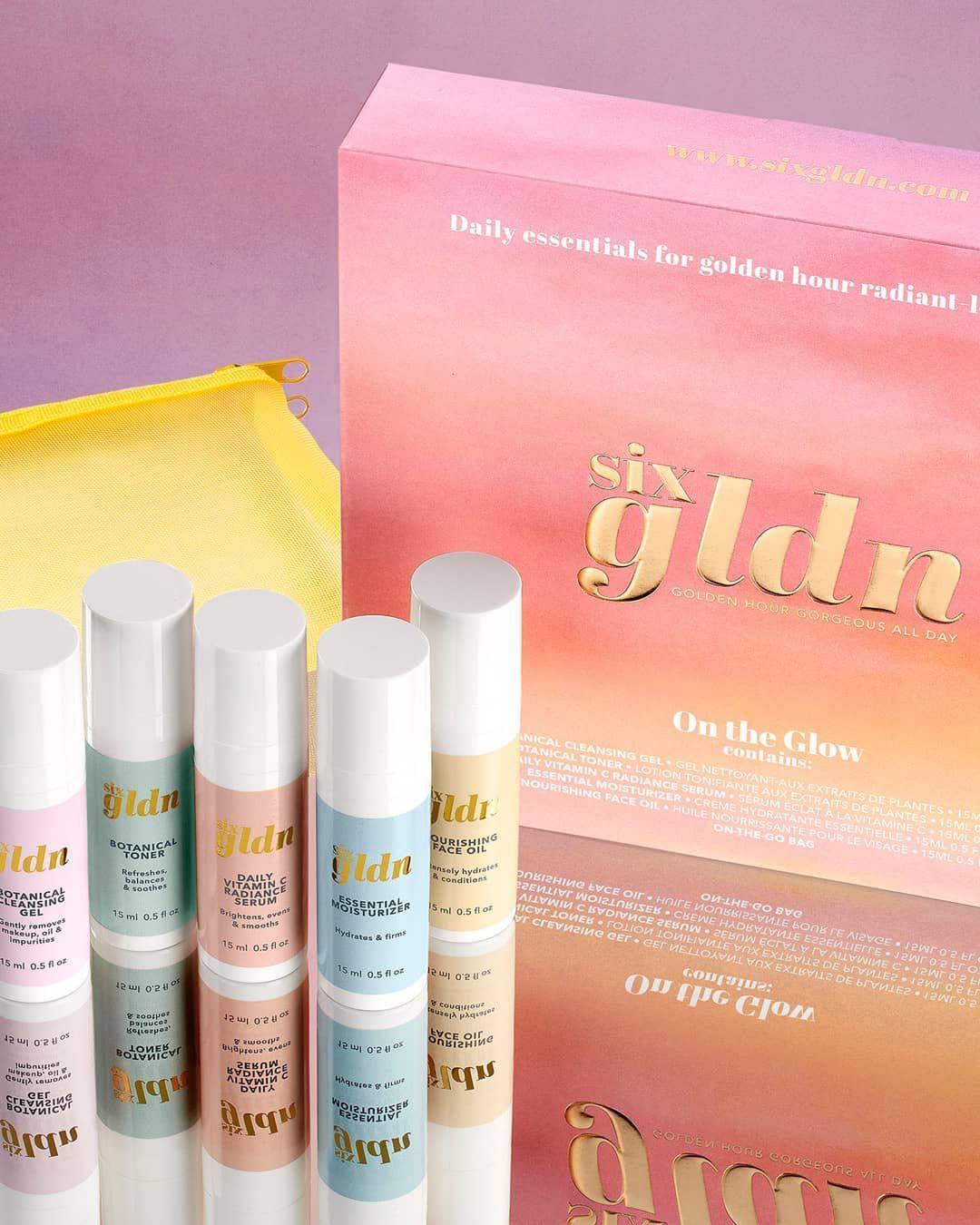 "Our skincare is for everyone, and we're working with health, beauty and lifestyle influencers of all ages to showcase the safety, ease of use, and performance of these potent botanical formulas, and how easy it is to swap out less-than-healthy options and get amazing results," says El-Hakkaoui.
Free Agent Skincare  is a high-end, clean-science, indie beauty brand founded by two female entrepreneurs in Los Angeles in 2019. The brand's Thermal Enzymatic Exfoliation Treatment resurfaces the skin with lactic acid, multi-fruit enzymes, and a thermal warming complex, followed by Lightspeed, a clinical strength Vitamin C hydrating treatment serum designed to boost collagen and reduce sunspots.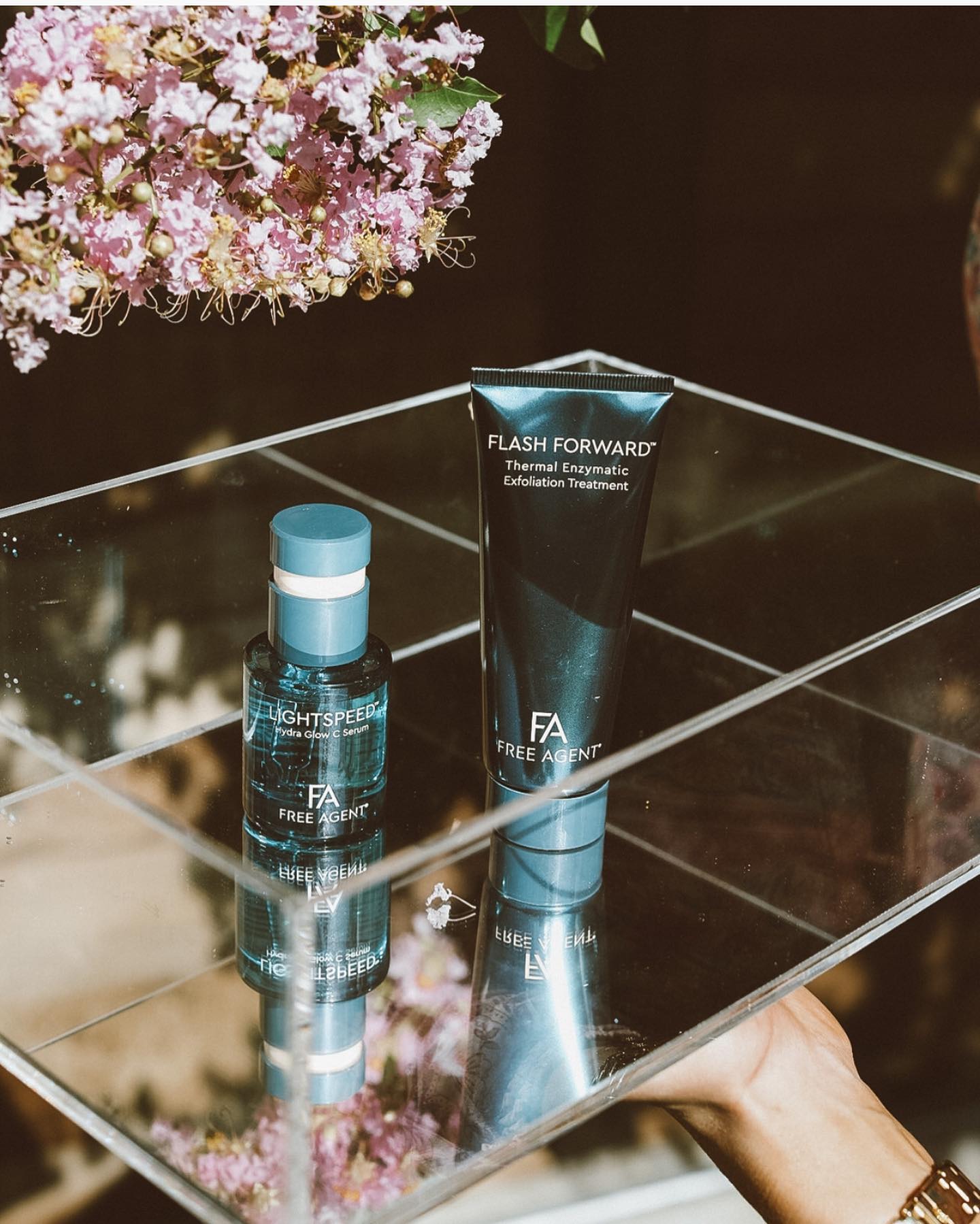 Dazzle Dry's proprietary nailcare system is great for travel or for doing your own healthy, spa-like manicure or pedicure at home. The brand's mini kit is especially handy for travel and gift-giving. Products are vegan, quick-drying, long-lasting and non-toxic, available in beautiful color palettes.
Glossy Pops  offers whimsical lollipop-shaped lip products that combine hydrating lip balm and super-shiny gloss, in inventive packaging. A great last-minute stocking stuffer.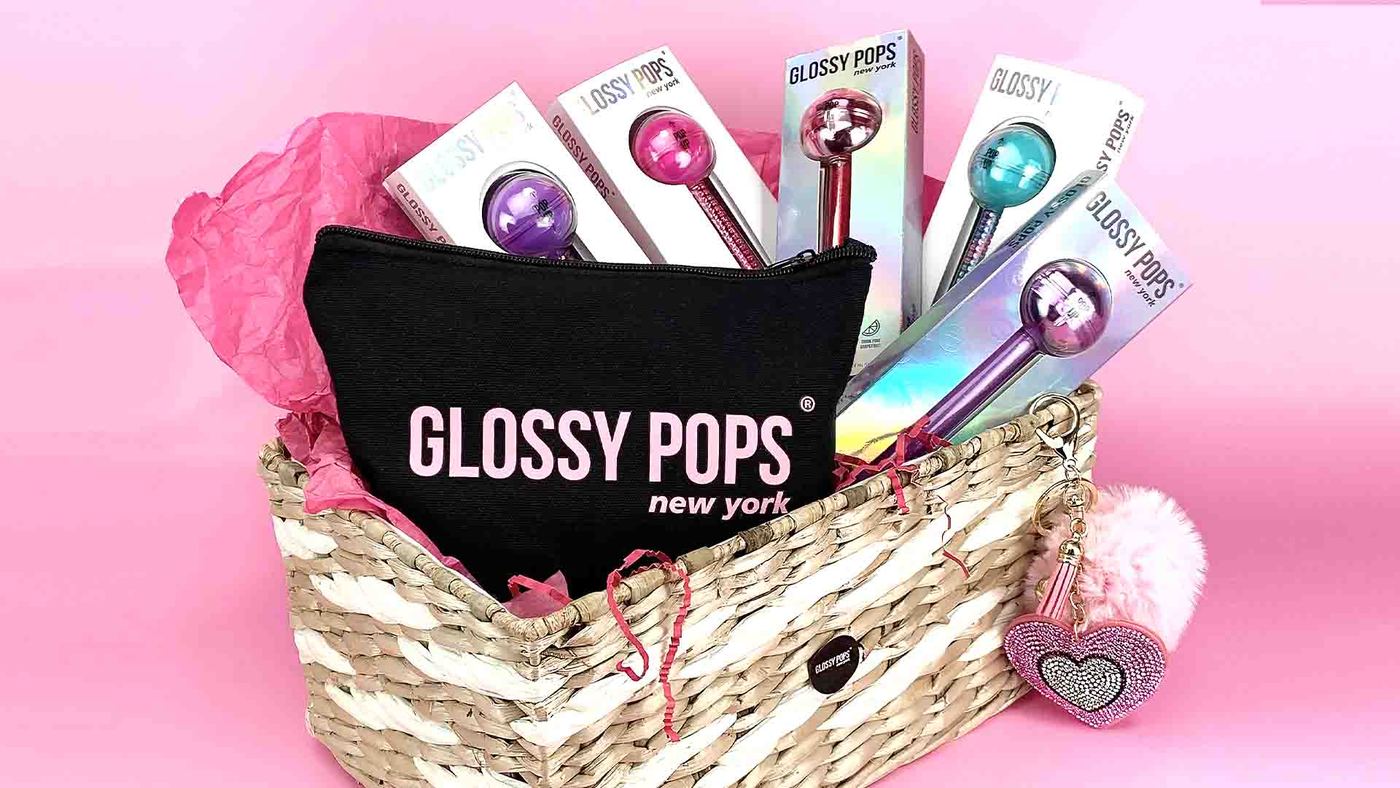 For your favorite fella, the new luxury OneBlade Razor brings the barbershop into the home.  The first single-edge shaving system featuring an optimal head design, pivot, and blades for the highest quality wet shave. Engineered to last a lifetime, OneBlade is guaranteed to eliminate the nicks, bumps, and irritation from shaving. The OneBlade GENESIS® is described as the "Rolex of Razors."
Let's talk tech. The uber-cool OPKIX One video camera is small, lightweight and waterproof. OPKIX is simple to use with magnetic mounts that allow users to use it as a wearable camera on their glasses or hats. Coming in one or two camera options, OPKIX films in HD, is waterproof and seamlessly pairs with your smartphone, so you can shoot, edit, and share with ease.  A great choice for the aspiring filmmaker.
To store all your videos, music, photos and important files, the stylish OWC Envoy Pro EX is the sleek, portable, water-resistant drive, compatible with Mac and PCs. The drive's award-winning, all-aluminum design combined with its impressive bandwidth capabilities (delivering supercharged speed up to 980MB/s), makes this product a category winner.
Pioneer Rayz Plus are smart noise-cancelling earbuds that have listen and charge technology and come with three sets of Comply™ foam ear tips for guaranteed fit and comfort. A customizable "smart button" and auto pause when crossing the street or talking to people are just some of the product features.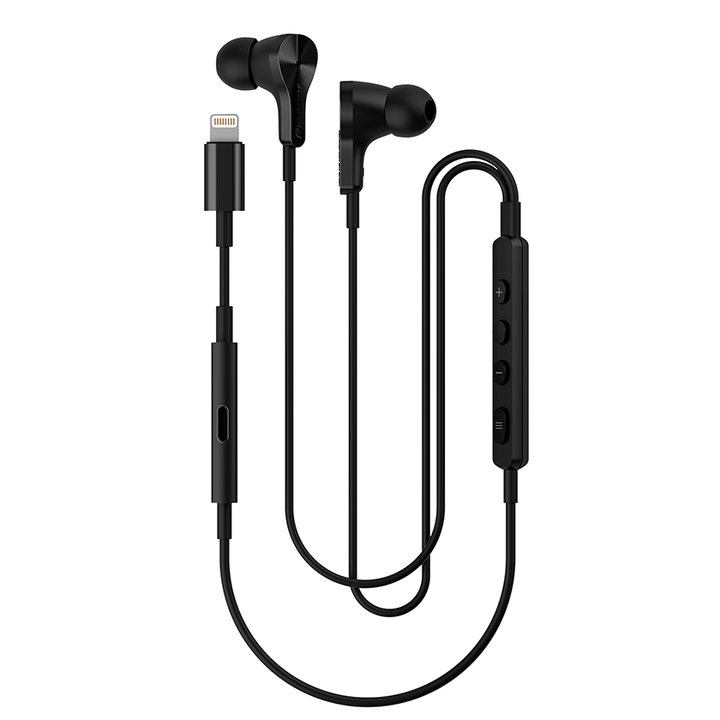 The Eggtronic Wireless Charging Stone is a beautiful addition to anyone's home office or living space. Designed in Italy, the stones come in genuine marble, lava, travertine and sandstone, and are compatible with a wide range of Qi-enabled devices.
And finally, to keep Miss Manners happy, the art of the 'thank you note' is back in fashion. Custom stationery by Scribe New York offers products and services that celebrate script lettering and the beauty of calligraphy. The company was founded by professional calligrapher Rita Polidori O'Brien, who studied with some of the world's most illustrious lettering artists at the Society of Scribes, where she is a member.   The company creates beautiful, quality, made-to-order stationery, cards, art pieces and apparel.
To continue with this traditional trend, fountain pens and luxury writing products by Faber Castell are a must, allowing you to handwrite your personal notes and greetings.  The Grip 2011 Gift Set is a favorite, featuring a fountain pen, ballpoint pen, fountain pen converter and bottle of ink in a shiny silver gift tin.
With such an abundance of gift choices this year, it's sure to be a happy holiday season, despite these difficult times.