Most people think of French-influenced food, architecture, and culture when visiting New Orleans; but to experience New Orleans with a twist, check out Windsor Court. This luxury hotel in the Crescent City exhibits a strong British influence in all aspects of guest services and decor. It's Business District location is near the French Quarter, giving guests the perfect place to get away from it all while still being close to everything New Orleans has to offer.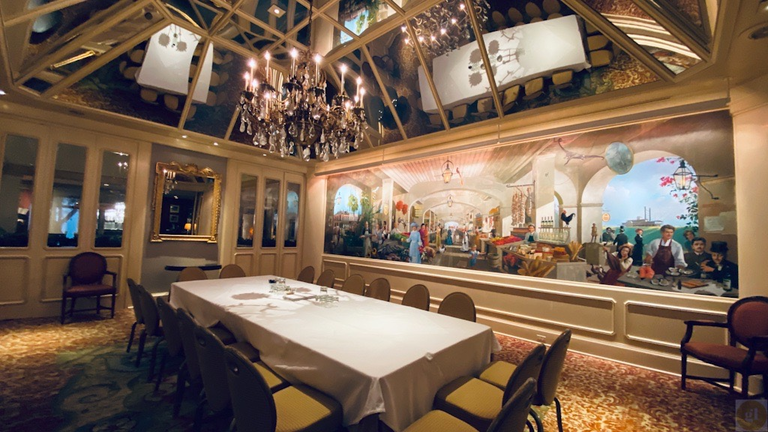 Book a Room for Yourself and Your Pampered Pooch
Windsor Court has been newly renovated so every guest room is a delight. British colonial era-influenced design elements are enhanced by modern color palettes for a striking blend of old and new. Windsor Court also welcomes guests who travel with their pets. When booking your room, arrange to have a dog bed placed there, ready for your pup. You can also have a water bowl and food bowl provided, as well as a map of the best places to explore on a walk. Every room has a view of the city skyline or the Mississippi River. When venturing outside your room, be sure to look around the hotel; there are priceless works of art everywhere, as well as tapestries, sculptures, and paintings. It's not every hotel that's akin to an art museum.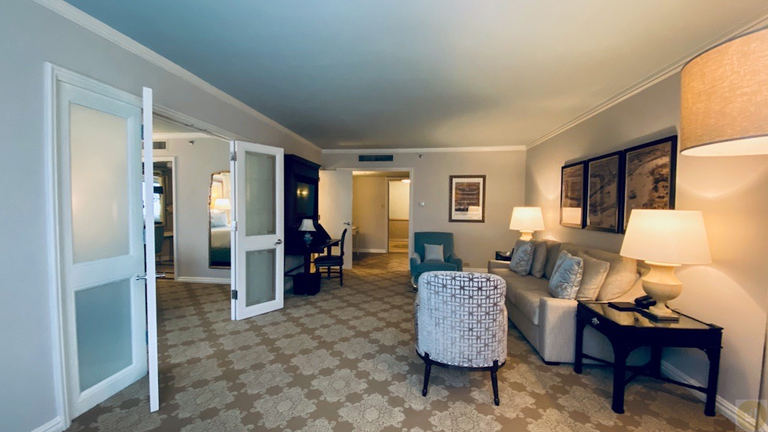 Fine Dining for Discerning Tastes
Windsor Court's dining choices give guests the chance to enjoy a sit-down meal in The Grill Room, whether it's breakfast, lunch or dinner. The American-themed cuisine has elements of French flavors and techniques, and specialties include eggs benedict and beignets for breakfast to soups, classic salads and poboys for lunch; and Chilean sea bass, beef, duck, chicken, and lamb entrees for dinner. Nightly live music at the hotel's Polo Club Lounge is a great place to hear jazz standards and new music from up-and-coming local musicians. A selection of small plates is served at the Polo Club Lounge, as are cocktails, wine, and beer.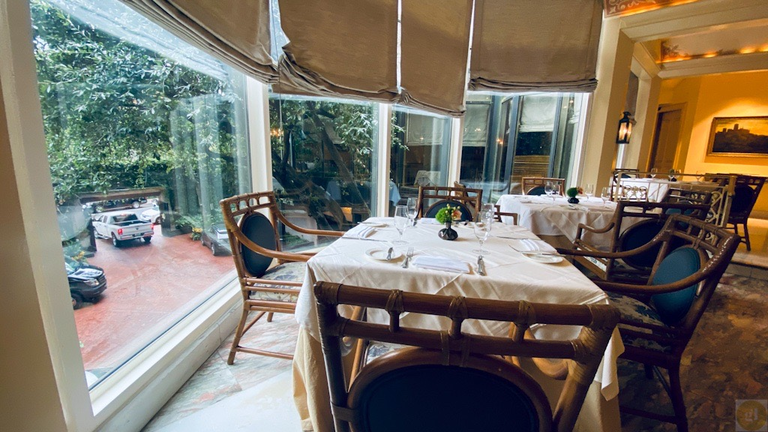 Indulge in full afternoon tea at Cafe Anglais, accompanied by tea sandwiches, scones, and pastries served on fine china. For a quick snack, visit Le Salon. Freshly brewed Illy coffee, teas, juices, wines, craft beers and more, are available, as are light sandwiches, fruit, granola bars, and small sweets like cookies, muffins, and croissants.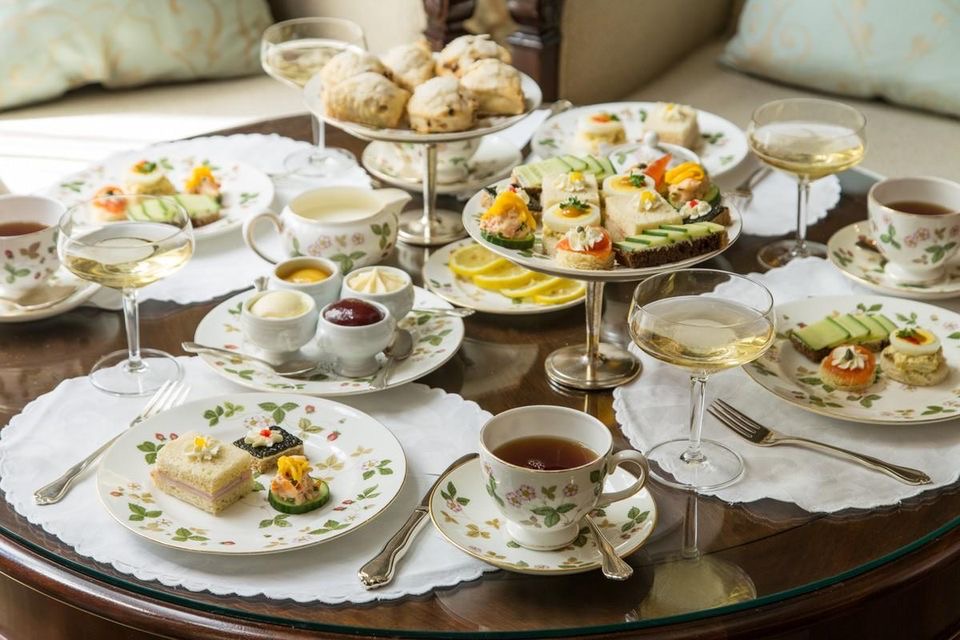 Wind Down
The rooftop pool is refreshing and exciting; heated year-round, guests can swim by day or starlight. And there's no need to leave the pool area for a snack or drink — Waterman Poolside Bar serves salads, pizzas, and sandwiches plus wines, cocktails, and beer. Indulge in a massage at The Spa at Windsor Court. Add a facial or beauty treatment with top-of-the-line spa products for ultimate pampering. Work off some energy in the hotel's fitness room, stocked with Peloton bikes and fresh fruit and water to quench your thirst.

If you're looking for traditional New Orleans hospitality with an unusual touch, book your room at Windsor Court, where everything from decor to dining has a bit of Britain to it. Experience attentive service, fine and casual dining, and comfortable accommodations with upscale amenities all in one convenient place.