The engagement phase is over and the wedding planning begins in earnest. You want a luxury wedding, one that will leave guests in awe and remain unforgettable. There are a few things which include romantic moments of choosing wedding vows for her examples, kiss, and first dance playlist.
But what if you could do something more out of the usual? Something like sporting luxury wedding rings. You could also revamp the favor behavior or choose only luxury wedding invitations. Yes, there's more to splurging than just luxury wedding venues and we're about to show you that.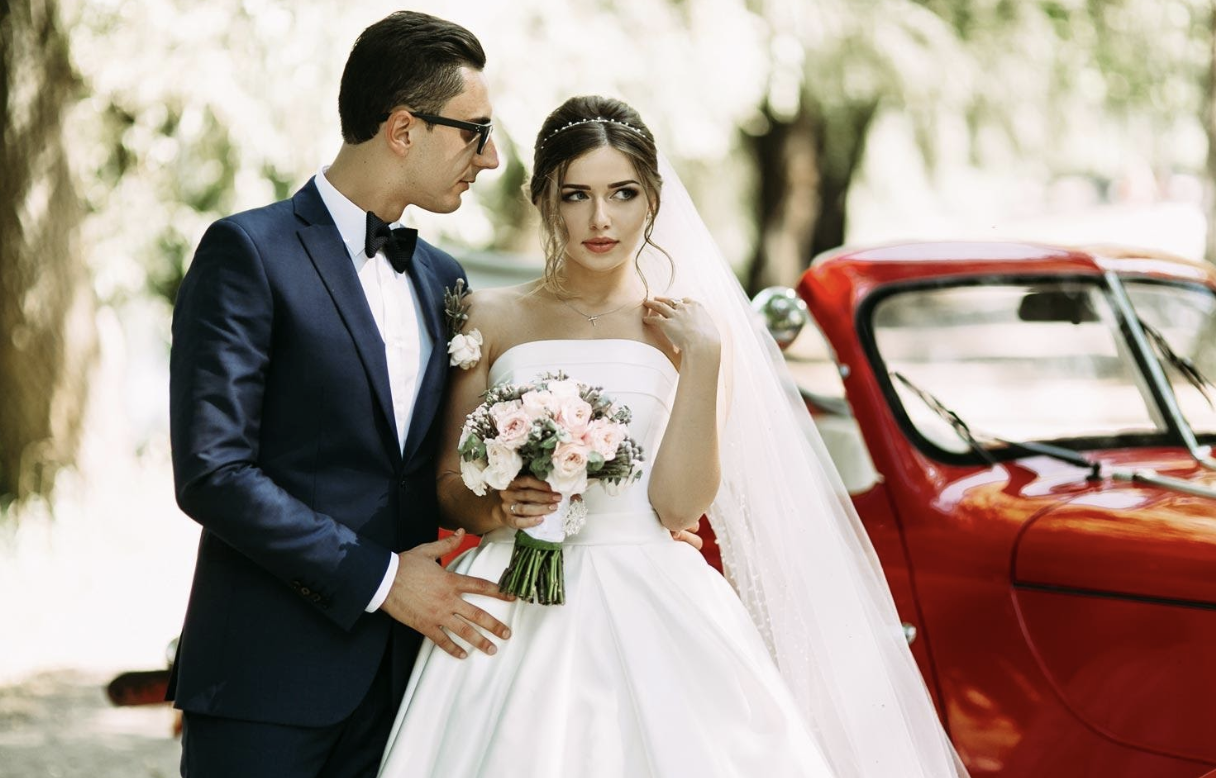 Invitations on marble
Let the luxurious wedding decorations begin from your invites. The guests need to feel the level of "boss moves" they're about to witness. Think of marble luxury wedding invitations. Use stone inspired paper works, plenty of gold and marbles. Get an expert calligrapher to do all the writings including the names of guests. Welcome them to the luxurious theme and they will go all out to show up in style. You can also get cutom wedding invitations for saving the date of your event.
The bang! entrance
This is "go big or go home!"  Forget the confetti, lightsaber, sparklers and all. Do something out of the usual by landing your wedding in a helicopter, a cart or hot air balloon. If you're having a beach or nautical wedding, a helicopter could drop you on the ship. A boat could also sail you to shore for your beach wedding. If you want to do cars, go for the very best.
Smoking hot couple
Modern luxury brides, the plan is to dress to the nines. You're already looking at those luxury wedding dresses you're going to step out in. And your boo? He's all the way in and will look dapper. But you see, less is more. You can get you a luxury wear that's subtle but sophisticated, while your man rocks a simple tux. You'd grab more attention this way.
A venue like a fantasy
Venues like a dream can only come about when they're luxurious. Pick an elegant venue with lofty ceilings, breathtaking architecture and intricate elements. These will do a great job of highlighting your chosen aesthetics. Dress up your table in some lace, there's no luxury higher. Use gold and pink palette for your table and subtle pops of color on florals. Keep your centerpieces and floral arrangements tall. Hang ethereal floral installations and chandeliers. All the grandeur you need is right there at your venue.
Favors for nobles
While edibles and other minute stuff are fine, you could do something different. It shouldn't be about what they can eat on their way home. How about something that brings them ease and comfort? Quite an expenditure but worth it. Try getting shawls or fluffy bathrobes for women. For the men, get a standard shaving set or engraved water flask for them. These things will never go in the attic or storage because they're useful. A luxury worth it.
The ladies can lounge
While there's a basic lounge where people can chill out and take a few drinks. What do you think about the lady's lounge? Sounds alien, no? The lady's lounge is a very welcome show of luxury. A private space where ladies can do touch-ups on their makeup and fix little wardrobe malfunctions. They'll also catch up with other ladies and relax over some drinks and chops. But remember that the men aren't left out. Create a separate lounge for the gentlemen with the finest blends of whiskey present.
Unusual keepsakes
Entertainment at the wedding reception is a given. But do you know what's luxurious? Having a painter at the wedding to bring to life the events of the day. You know, like capturing the cutting of the cake, first kiss or first dance. The guests watch in amazement and this drawing goes the couple's home. Other guests can request for their images to be captured and commissioned too. This is very beautiful and unusual, but it will cost a bit to get a professional on-site.
Party on with mini champagne
After a luxury wedding reception, it's time for guests to be on their way. But who says the party has to stop? You can have guests leave the reception with a pleasant surprise. Get your bottles of mini champagne, best if locally brewed. Go the extra mile of using calligraphy to carve the names of each guest in gold on the bottles. We're talking about customs wines. Those bottles will never be thrown out. They'd become flower vases or pebble jars in your guest's homes.
A luxury wedding remains unforgettable for you and guests. Choose one of the outlined luxury wedding ideas for your nuptials.