Fresh food and seasoned vegetables are part and parcel as the de rigeur food of choice for the Los Angeles set.  Santa Monica, in particular, has plenty of options, but there are only a few that meet the criteria. The Independence in Santa Monica graciously hosted the Destination Luxury team last week and evinced their deliciously strong foods. From the cocktails to the bite-sized snacks and fishy and meaty selections, the Independence does not fail to impress.
The restaurant is named after the railroad that once traversed the Santa Monica area in 1875. It's a modern American bistro with tastes that pack a punch. Chef Craig Hopson, an Australian native who learned from a Michelin Star chef and lived in the Big Apple for 14 years. He came to Los Angeles a year ago and brought his expertise to the city of Angels. They recommend their new brunch scene with bottomless mimosas, endless french toast, and a toast tower (avocado toast, butternut squash toast, smoked whitefish toast).
Lianna was our waitress and she was quick to order, courteous to all the guests and was hilarious and enthusiastic in her recommendations. We highly encourage you to ask for her next time you eat at the Independence. Without further ado, let's enter their delectable food:
From their cocktail selection, we tried their Corpse Reviver #2 (Gin Lillet Blanc Cointreau, lemon, and absinthe) and Wolfskill (bourbon, mezcal, rhubarb liqueur, elderflower liqueur, and Jerry Thomas Bitters). The Wolfskill will age you by a few years given its smokey and strong taste. Pictured above, you'll find the Winslow (bourbon, Mezcal, House Honey Ginger, Lemon, Organic Apple Juice. It was our favorite of the evening.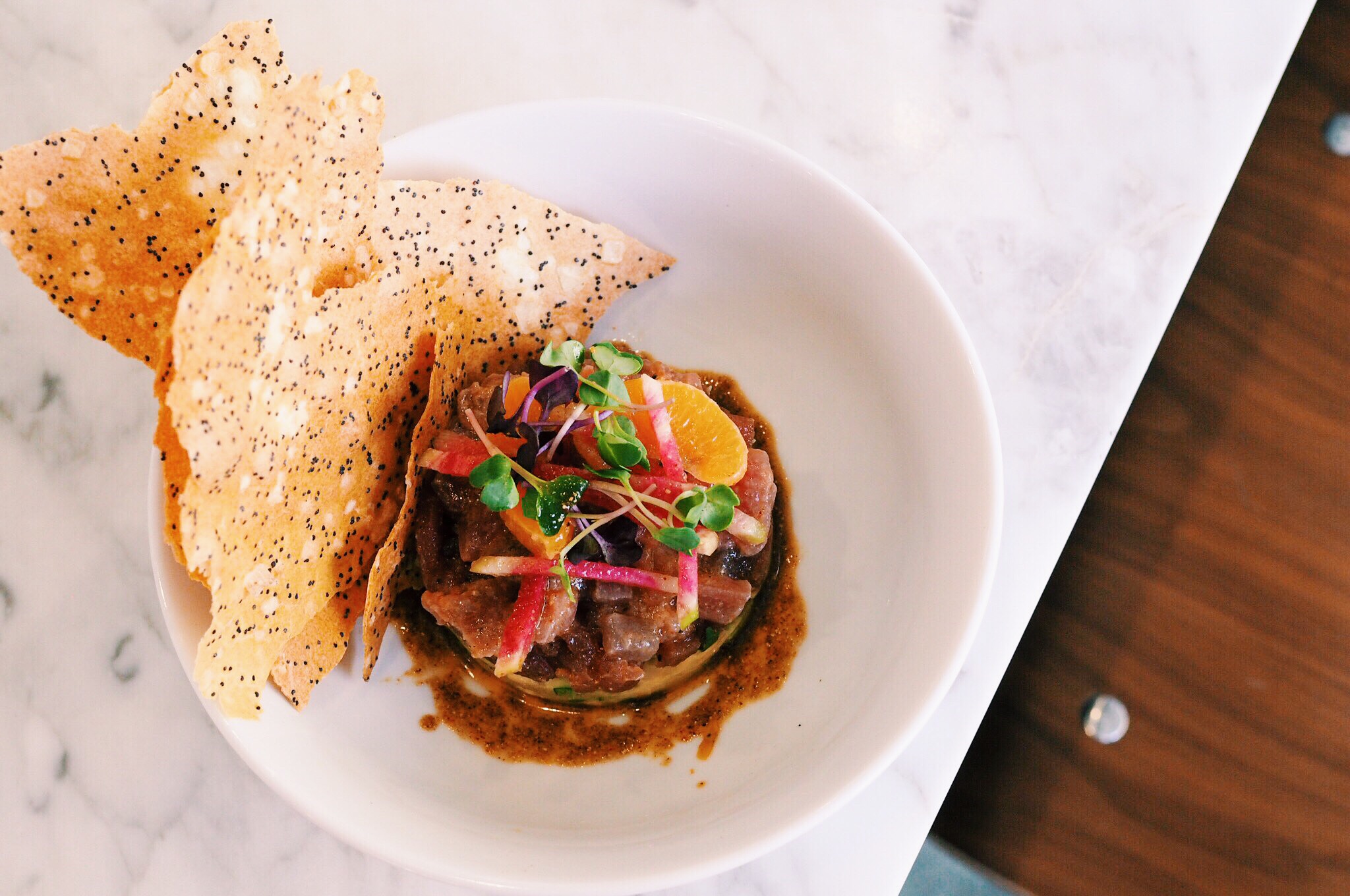 Their appetizers sizzled with flavorful bites from the sea. Their tuna tartar has consistently been voted a fan favorite. Since it opened, the Independence hasn't removed this option from the menu. Some of the ingredients have changed, but it tastes better than ever. The yellowfin tuna tartare includes avocado, watermelon, radish, clementine and poppy seed cracker. Smear the tuna onto the cracker and let it crisply salivate your pallet with every bite.
The butternut squash toast and smoke whitefish toast are sweet savories and contrast from one another. Request half orders of each, or full orders of both if you're feeling really hungry.
Turkey meatballs are great appetizers. Imagine eating the perfect meatball, but leaner in texture. Combined with their pasta, it created quite the pairing.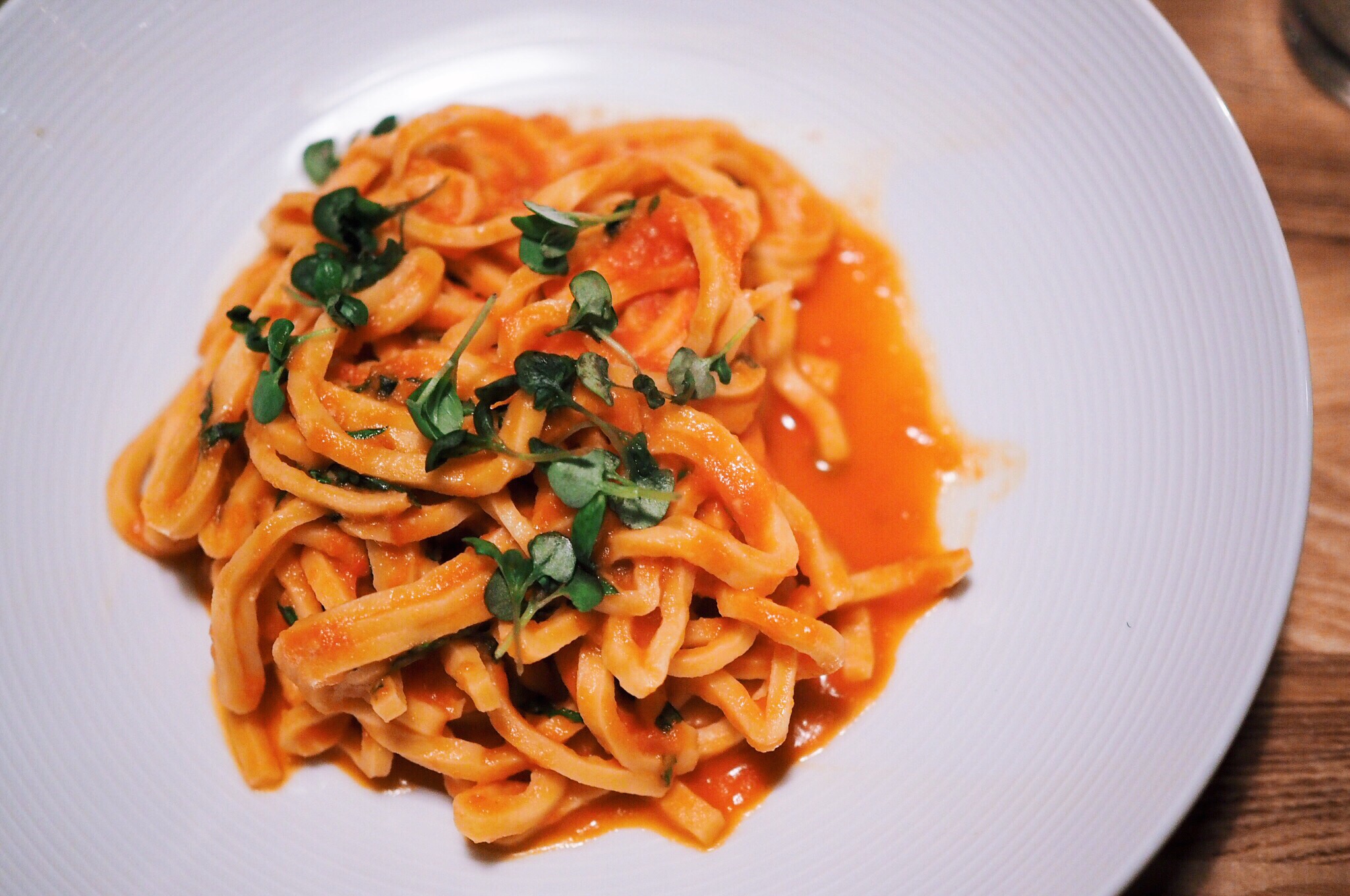 When ordering the turkey meatball, do not forget to order the hand-cut spaghetti Pomodoro. It's boiled to just the right temperature for a moist and soft bite. With aged wine, this took us directly to an Italian restaurant off the coast of Sicily. It was that enriching.
Pan seared Mary's Chicken was a bite out of heaven. The buttermilk curd, endive, quinoa pesto evinced nirvana and perfection. Each bite of the chicken included a relished seasoning and texture.
Their Flat Iron Steak is dosed with wheat beer fondue, charred onion, croutons, and broccolini. The medium rare flavoring is seared to perfection and scrumptious with every bite.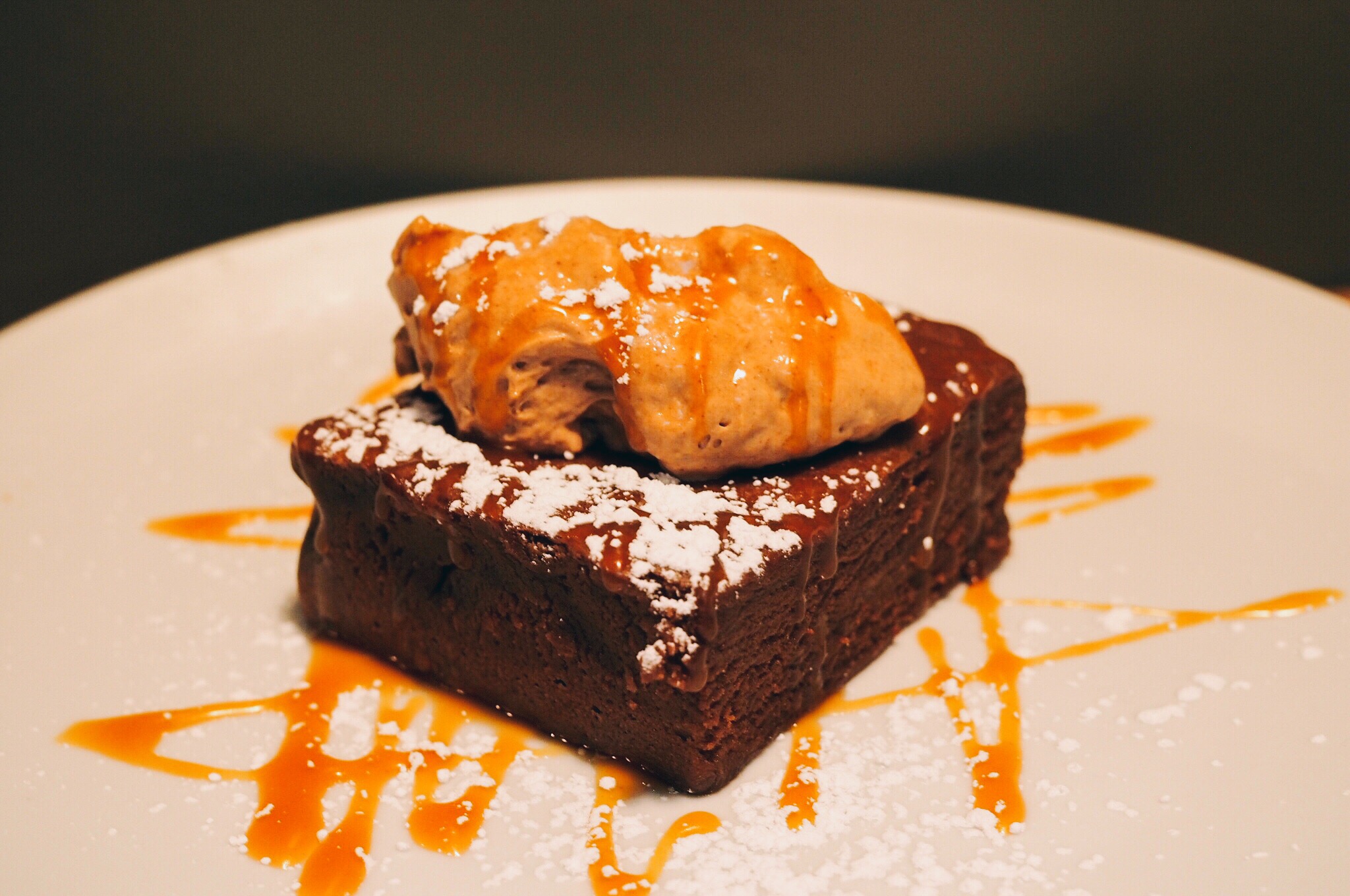 The Chocolate Fudge Brownie was the clear winner of the night with its rich salted caramel mousse and candied walnuts. This was the icing on the cake, topping off an exquisite night of culinary designs, and sent us home from the bistro beyond satiated!
The Independence is located at:
205 Broadway, Santa Monica, CA 90401
Phone:(310) 458-2500