On Friday, February 23rd, Secret Room Events, presented by Rita Branch, celebrated the best in the music industry at its 2023 Celebrity pre-Grammy Style Lounge. The by invitation, one day only event was held on the rooftop of the Peterson Automotive Museum.
Co-sponsors for the lavish event included Lifeboost Coffee, Retuned Jewelry and SJW Cosmetics LLC. Guests which included Grammy nominees and presenters, celebrities, influencers and media, were showered with gifts from some of the latest brand names in the categories of fashion, technology, beauty & wellness and food & beverage.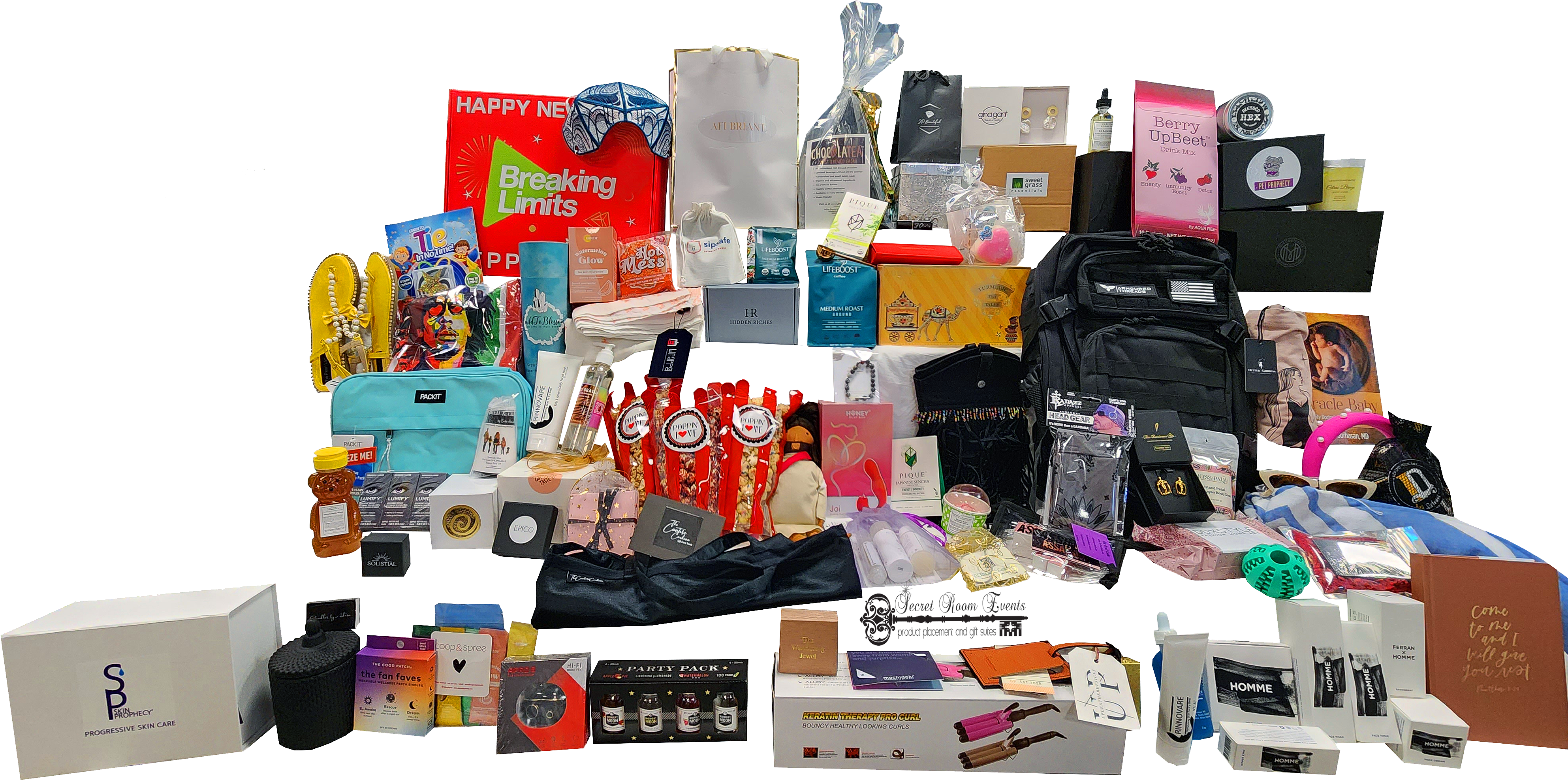 Additional featured brands featured included Beverly Hills Tennis Academy, coop & spree, Afi Briant, Phantomasy, Outer Goddess, EPICO Designs Jewelry, 5 Circle Skincare, Freestyle Photo & Imaging Supplies, Skin Prophecy/Pet Prophecy, Anecdote Naturals, Go Kart World, upleatherdesigns. Be A Heart, HOMME, Peach X Pearl Co., Third Eye Buy Ethereal Aesthetics, Cheeterz Club Eyewear, Mikel Kristi Skincare, Hidden Riches men's skincare, Cakestry Cosmetics, Wrapped Clothing, The Beauty Assassin Cosmetics, RADAZZ Apparel, Candles by Adisa, Molly Bz Gourmet Cookies, Naté Hair Care, de la Cruz Collection, Moss & Palm, Smart Dog Ball, ForLove Bridal, Greek Island Labs.
Attendees enjoyed amazing margaritas by Rasta Rita Cantina, BAO'JITO.
On their departure, select guests were presented with a large canvas bag, provided by SJW Cosmetics, overflowing with goodies and gifts. Brands featured in the coveted bag included Pomp & Sass, Brown Books Publishing Group, The Couture Cushion Ltd., Blessed Hex Candle Company, Crisilyne, Olbali, The Wandering Jewel, The Pearl Ladie, Mochi Doki, Lavender And Water, Historically Modern Designs, Of the Earth Creations, Build to Blossom, DuxStyle, Boot Roxy, NH AlRabiah, Armoured Threads, Ancient Rituals Cosmetics, Global Teas, LLC. Honey Play Box. Solistial Jewelry, JP Beautiful Jewels, J Chrishay, PackIt®, AQUA REE Inc., LUMIFY®, STR8CRON Apparel, Ink Defense, 4U by Schells, Michel Leng -D & Co . International, Gina Gant Pearls, Midnight Moon Moonshine, Ice Cream Papers, Waxaholic Bodywaxing, WW Galleria, Sipsafe Drinking Buddy, VAHDAM India Teas, Tatiyana Collections, Sweet Grass Essentials, Warriorenics. Rinnovare Skincare, Amazfit, Clayton Golf, Quarbar, Jillian Leigh Jewelry, Poppin' Love, Gold Star Laces, Kindred & Crew by Erika Alexandra, and others.
Featured image: Ray Gideon, Rita Branch, Jenny Leeser