Home is definitely where the heart is this holiday season…
This year let's create beautiful surroundings with unique gifts like The Modern Christmas Tree, a whimsical take on the traditional Tannenbaum that reflects the clean lines of mid-century design. The trees are illuminated by the power of Modus LED, allowing one to choose any color of the rainbow spectrum by remote or app. Created by Lawrence "Bud" Stoecker, the tree, available in eight and ten feet sizes, includes an Eero Saarinen-inspired tulip stand, a sputnik tree topper, glass bulb ornaments, crystal prisms, and more. The 33 inch version is perfect for smaller spaces.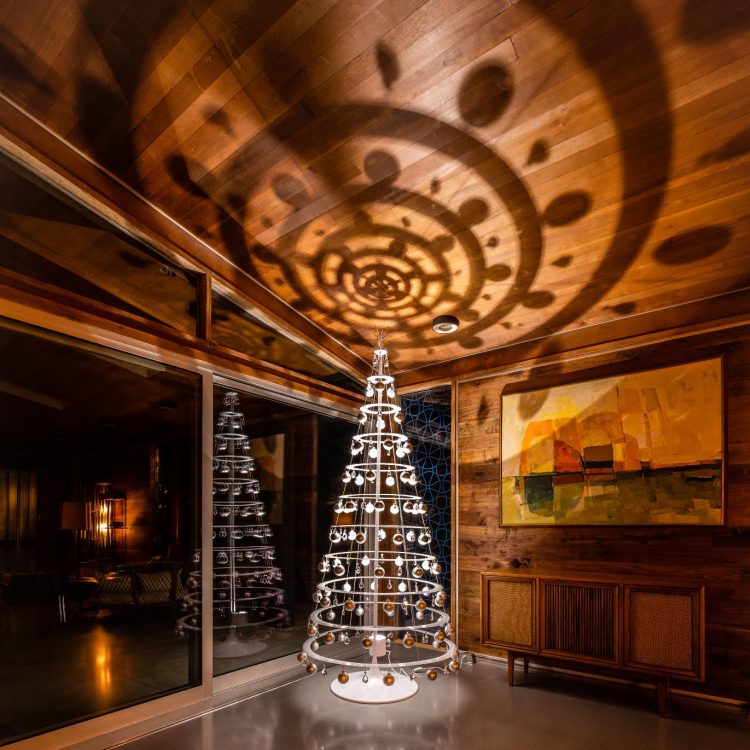 For a pampered at-home experience, Olive & Linen features a stunning collection of heirloom-quality, hand-weaved towels, throws, blankets, and robes made with the highest grade, 100% long-staple Turkish cotton, free of harmful chemicals.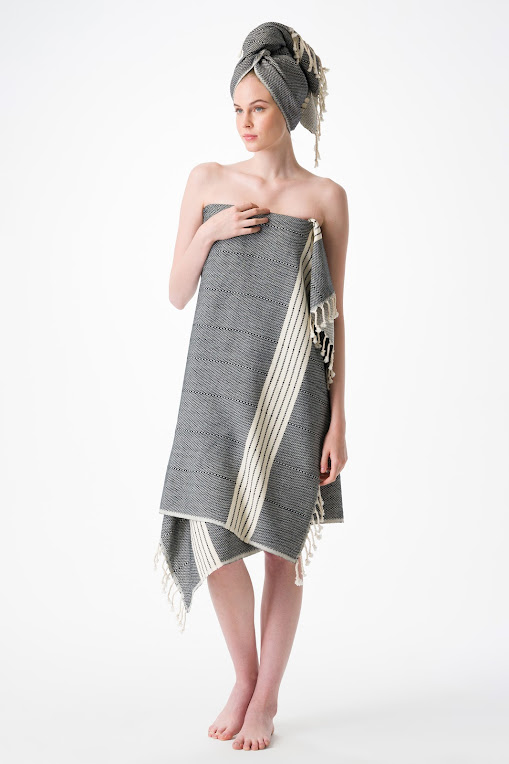 A luxurious Magic Weighted Blanket (the original weighted blanket®) will help to ease anxiety and add a sense of calm through a process called deep pressure therapy. Machine washable and with a lifetime guarantee, the blankets come with an attached duvet cover, available in a selection of colors and soft fabrics.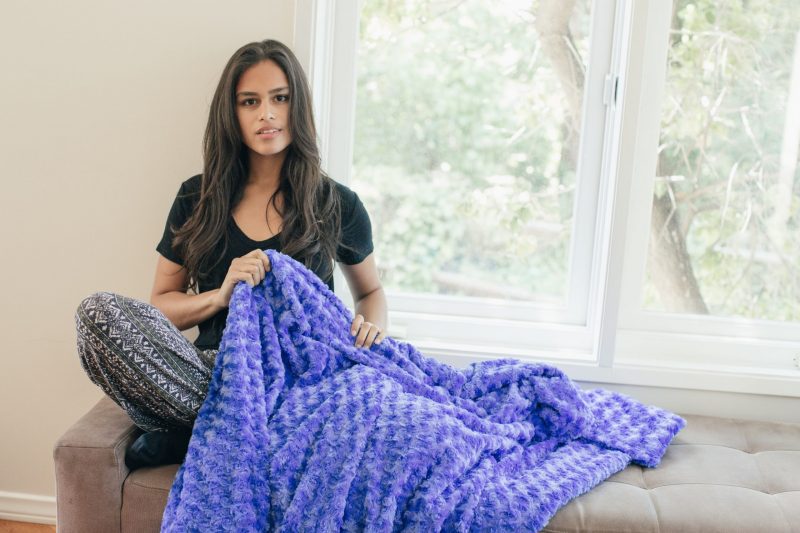 To complement this, bring the five-star hotel experience home, and wrap yourself in modern luxury with Saatva's elegantly trimmed, organic cotton sheets in a silky soft, 300 thread count sateen.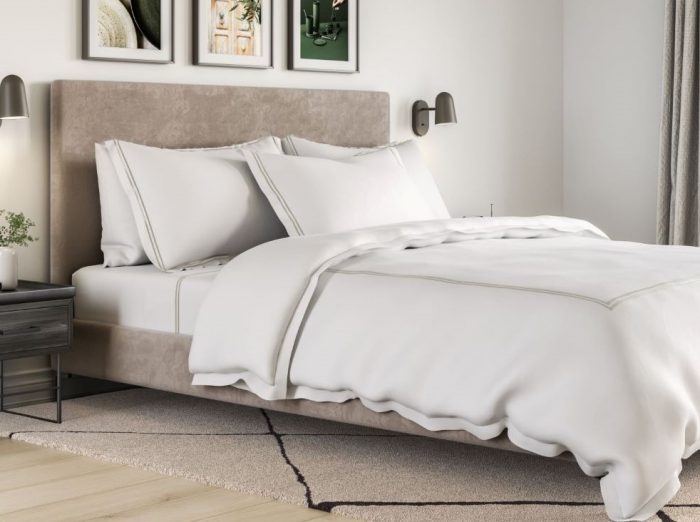 Invented by a Harvard medical school professor and neuroscientist, the Allay is a unique therapy lamp that uses a narrow band of green light to calm the brain, promote sleep and relieve headache and migraine pain, without relying on medication. It's also great for new moms seeking headache relief and is an effective sleep-inducing tool for their babies.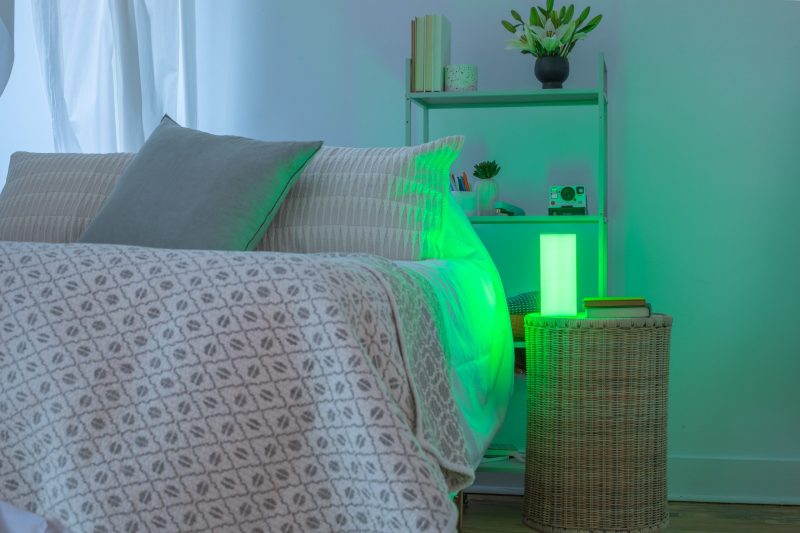 In last year's guide, I featured the X-Chair, a stylish, high-end office chair that features the best lumbar support and proprietary ergonomic comfort technology. The company recently added ELEMAX, a cooling, heat and massage unit that exclusively fits into the 'Dynamic Variable Lumbar™' support of the chair, designed to maximize one's seated comfort.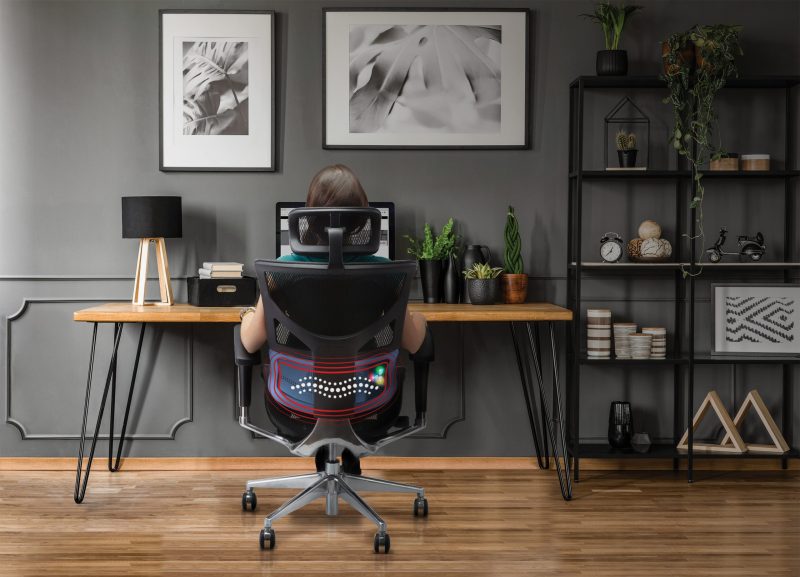 One of my top gift picks of the 2021 season is jewelry by Katia Designs. Each necklace of the energy-focused, Bohemian chic-style spiritual line made of gemstones and crystals, features an uplifting message and has a patent pending clasp, allowing for multiple style options. Every piece is carefully crafted so that it will resonate with the person wearing it.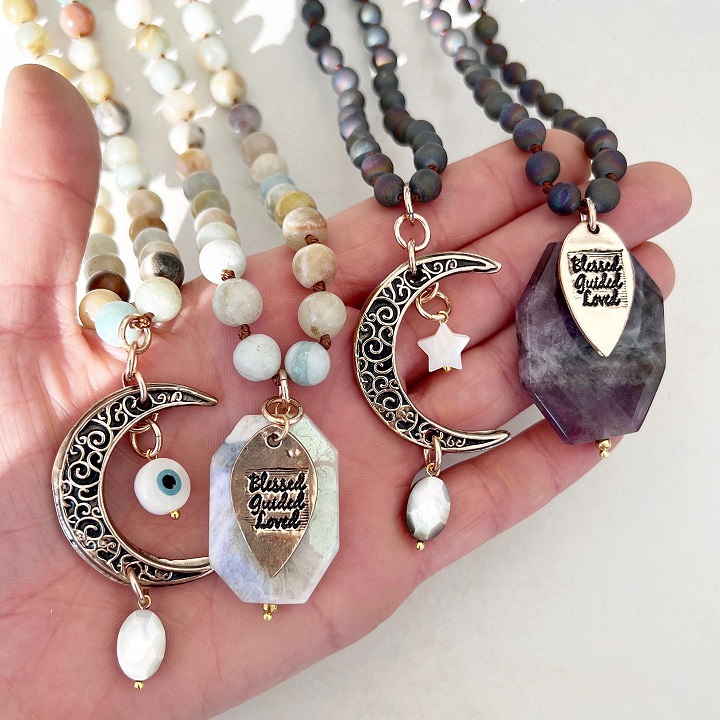 For something very unique, Chalonne creates luxury Apple Watch bands, all made in France by artisans using the most luxe materials along with 14k gold jewelry pieces and gemstones.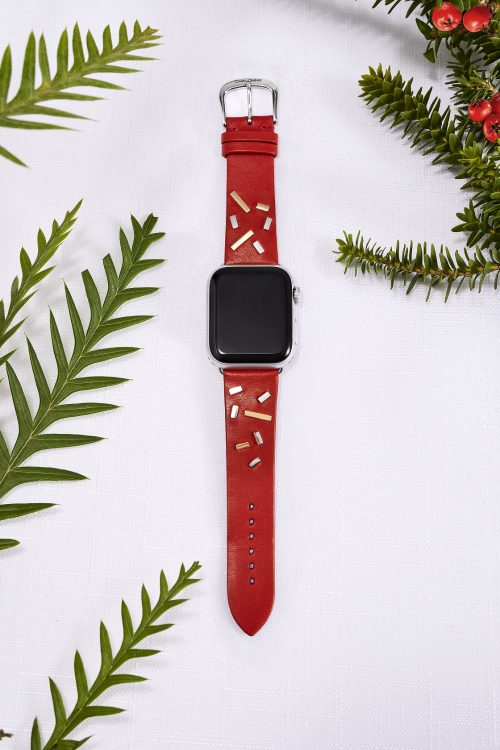 Noiranca's couture handbags that are truly wearable art pieces. Made with full-on sustainability practices, and having a great design aesthetic, these bags will start a conversation. My favorite is the Alice.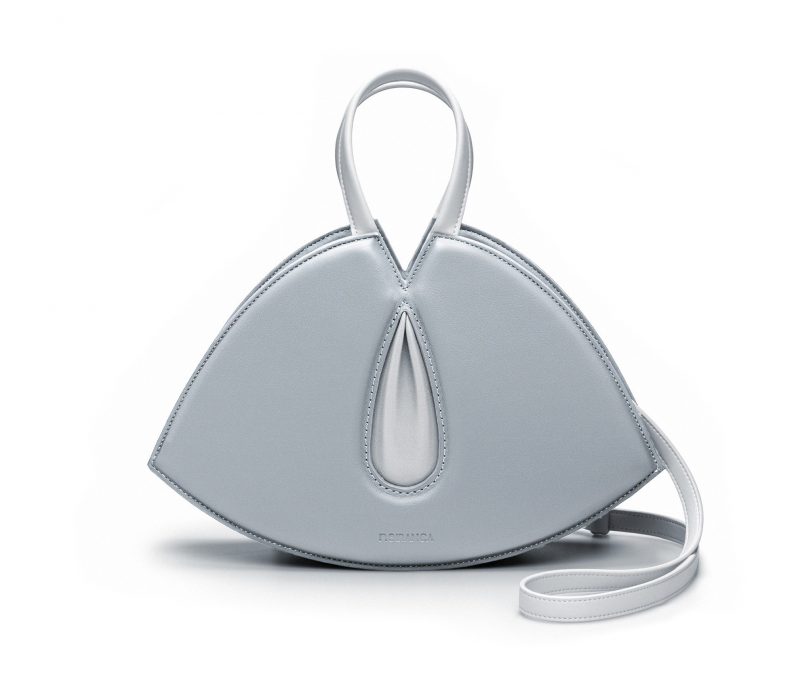 A tote from Happy Elsie will not disappoint. The brand's holiday lineup includes uniquely crafted, affordable bags made from vegan PU leather, genuine leather, and neoprene bags in a variety of colors and patterns.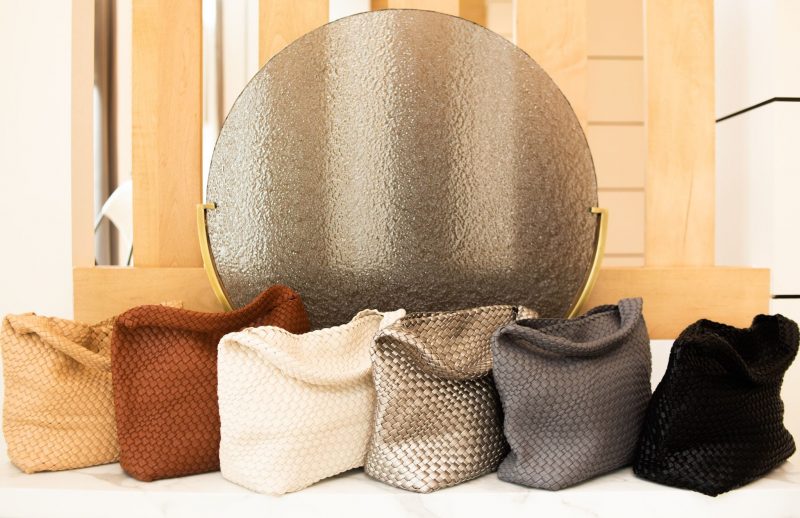 A pair of the new Boho Boot by Kara Mac Shoes is the perfect gift for your fashionista friend. One pair of these boots can change into multiple looks with instantly swappable heel covers. Great for the female traveler who wishes to match every outfit in her suitcase.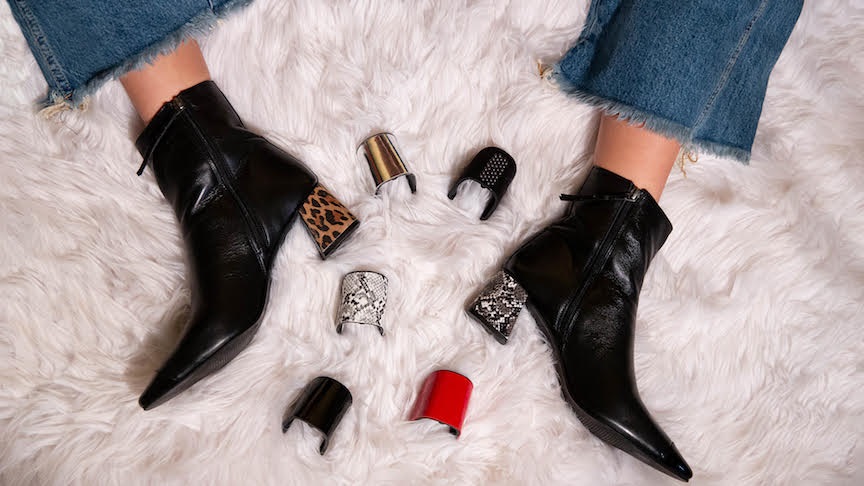 Spyder eyewear recently unveiled its Alex Hall Signature Series, created in collaboration with the professional freeskier. Featuring a classic alpine sweater print, the collection is comprised of an athletic sunglass in two different colorways and a signature collection goggle by Spyder x Dragon.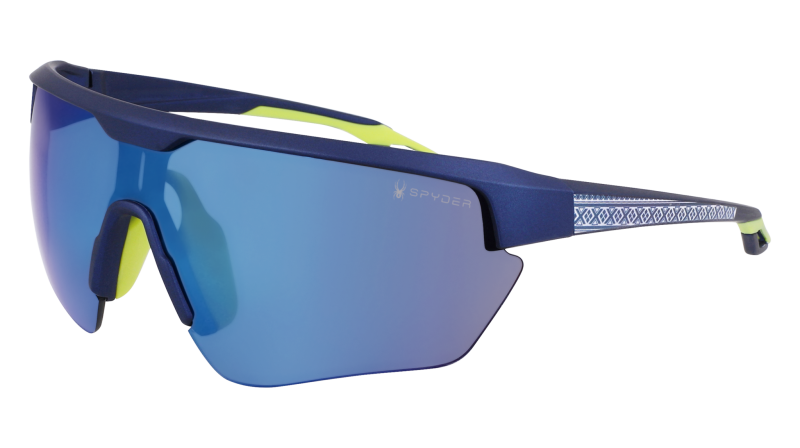 To show you really care, a smart-health wearable band from Amazfit is a perfect gift idea. The GTR 2e features built-in Alexa, robust health/activity monitoring, sport tracking, and more, all in a chic stylish watch.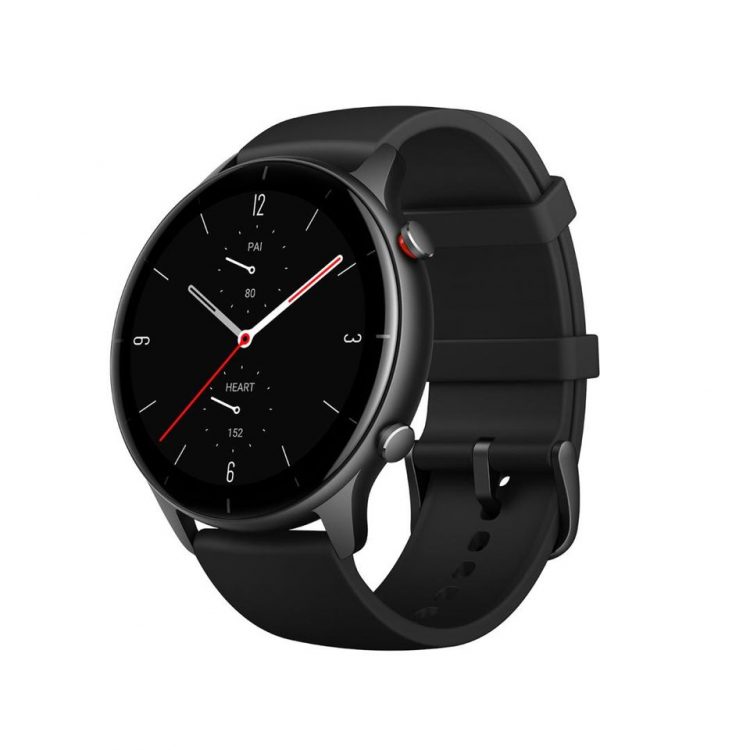 Los Angeles-based bella dahl's signature soft, ever-so comfy line of 100% cashmere clothing features sweaters, pants, joggers, hoodies, pyjamas and much more. Effortless, sophisticated styles that one can live in and love.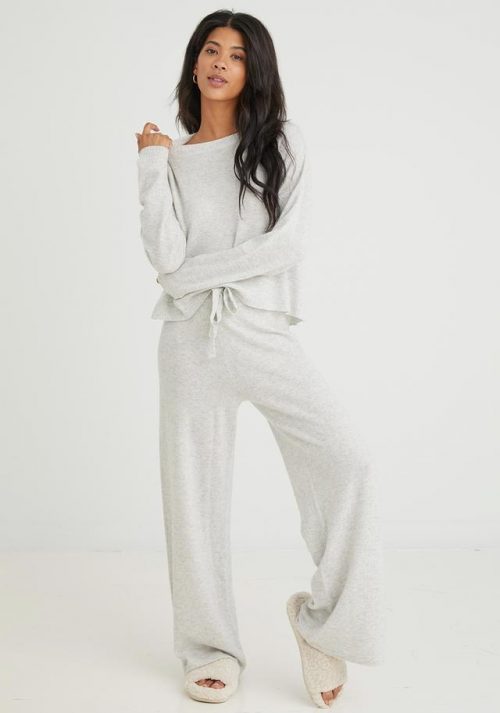 Top things off with shopping abroad by country at World Chic with the X Iceland Beanie, double layered and made of 100% Icelandic wool in midtown Reykjavik, will keep you warm all winter long.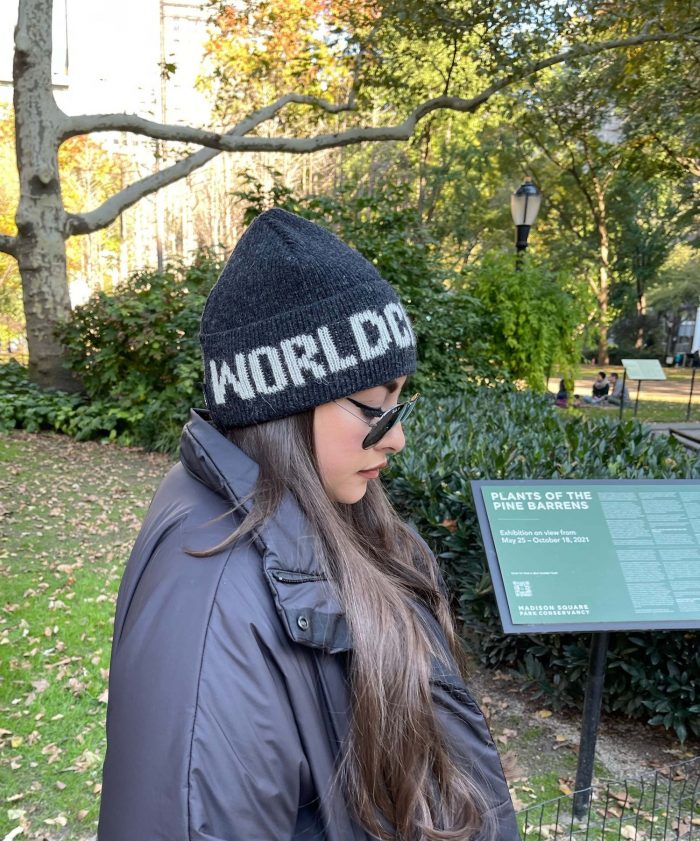 Just in time for holiday gatherings for the new arrivals is a vintage style knit set by Feltman Brothers. The beautiful white three-piece set that features a classic pointelle design includes a matching knit bonnet to finish off an adorable, timeless look. A matching knit blanket is also available.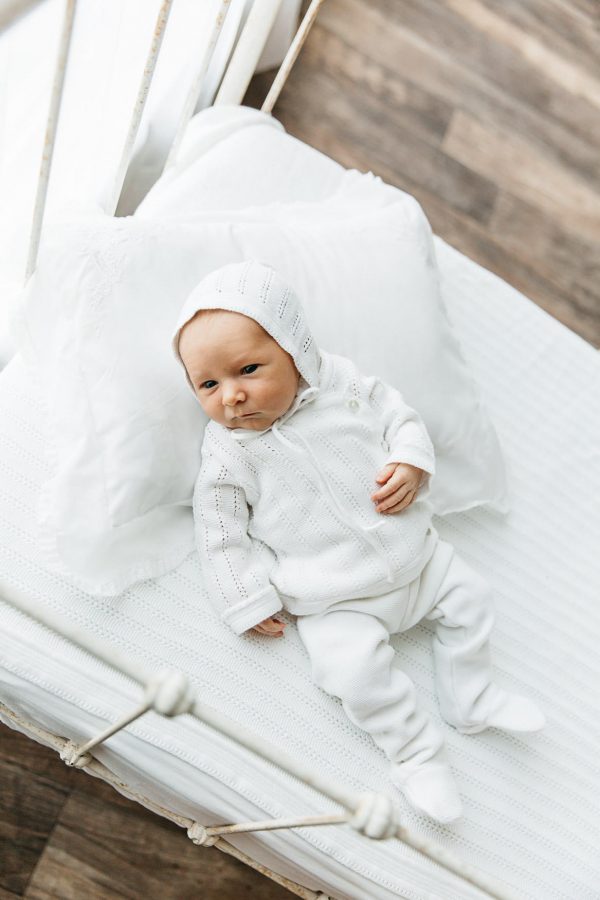 Also for the little ones is Frankie Dean® Dream Blankets™, a high quality, eco-friendly line of lovey blankets are cuddle tested to support a healthy bedtime routine. Made in California, the brand is the only one on the market to include a bedtime character board book with a matching lovey, proven to help children learn during bonding time at the end of the day.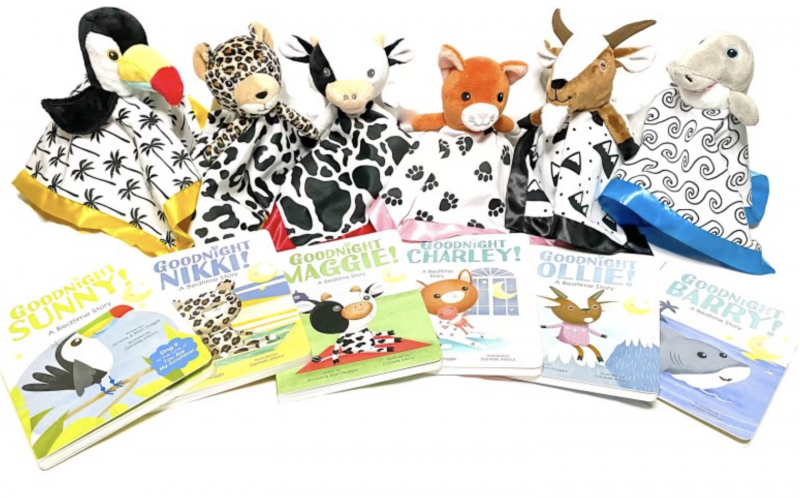 For the avid reader, a must read over the holidays is the new book by Ray Richmond – Betty White: 100 Remarkable Moments in an Extraordinary Life. A visual salute to the First Lady of Television, spanning her more than 80 years as a performer and star of such legendary series as The Mary Tyler Moore Show and The Golden Girls, the book features a forward by the late Gavin MacLeod and over 100 photographs chronicling her decades on TV.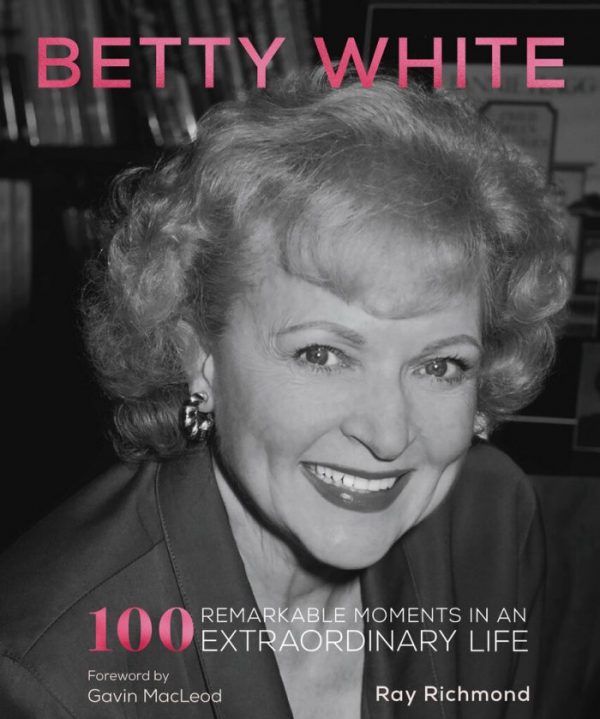 For a fun stocking stuffer, Miserable Holiday Stories, a collection of quirky Yuletide tales from the sharply satirical mind of humorist Alex Bernstein, is perfect for the season.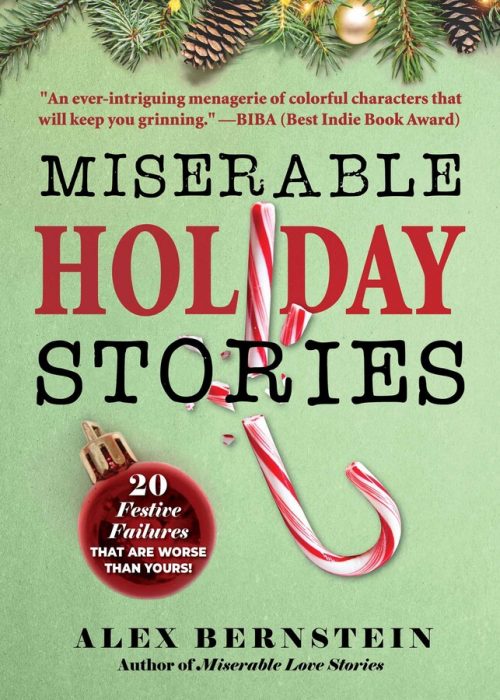 Kino Lorber has a number of great blu-ray sets for the classic film buff, including Film Noir: The Dark Side of Cinema and The Carole Lombard Collection. Also perfect for the Western fan is Verdugo Entertainment's collector's blu-ray set featuring the first and final starring roles of 'King of the Cowboys' Roy Rogers.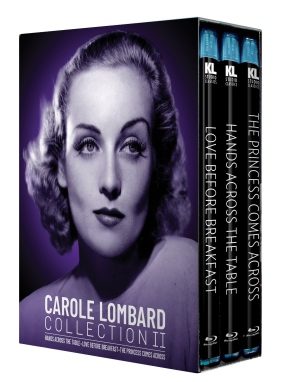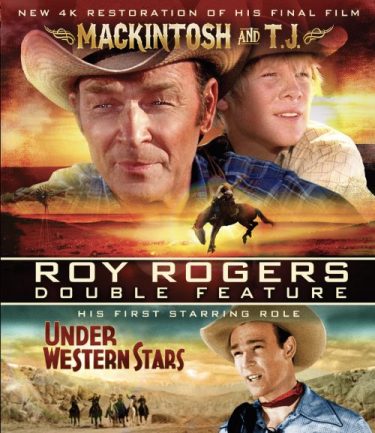 To toast in fine style, a bottle of Rare Champagne will set the mood. Each elegant black bottle is adorned by a tiara, historically designed by Arthus Bertrand. Available at Wine Searcher, the bubbly is shipped nationwide.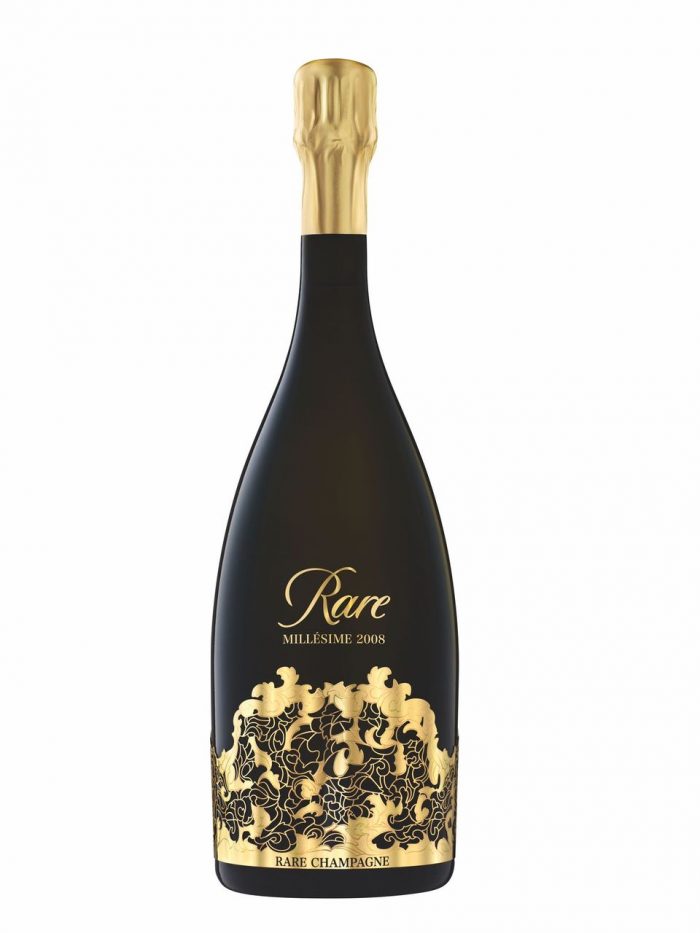 In celebration of the winery's 75th year, CK Mondavi and Family recently released a 2020 Red Blend, a 2018 Merlot, and a 2020 Chardonnay, perfect for cold-weather food pairing and fireside gatherings. The brand just unveiled the recipe for "Mondavi Mulled Red Wine," created by Derek Kwong of Barkeep SF, featuring Cabernet Sauvignon along with mulling spices for a warm and festive take on a holiday classic.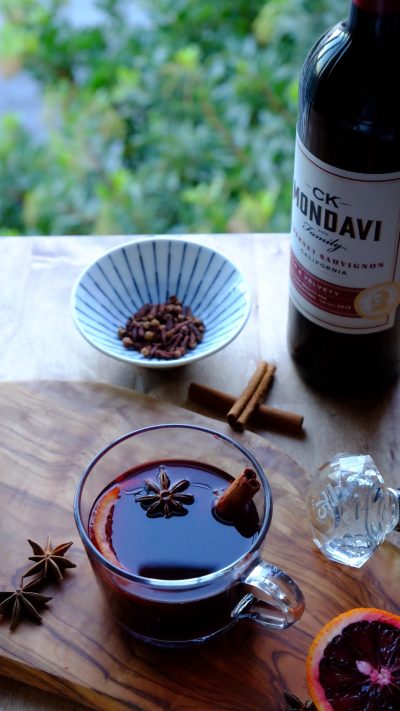 A party favorite, BarBox has unveiled two new classics, Margarita and Gin Lemonade, to its line of ready-to-drink cocktails. Available at select locations, visit barboxcocktails.com/ to bring the bar to your next holiday gathering.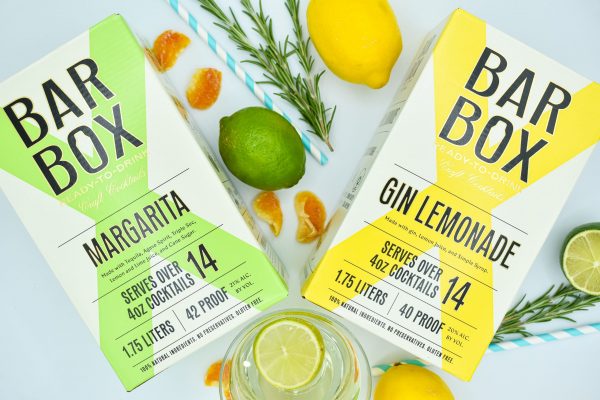 Add to the mix, Finlandia Botanicals' lovely lower-ABV vodka drink to your cocktail list. The refreshing beverage is available in two unique flavors, Cucumber & Mint and Wildberry & Rose.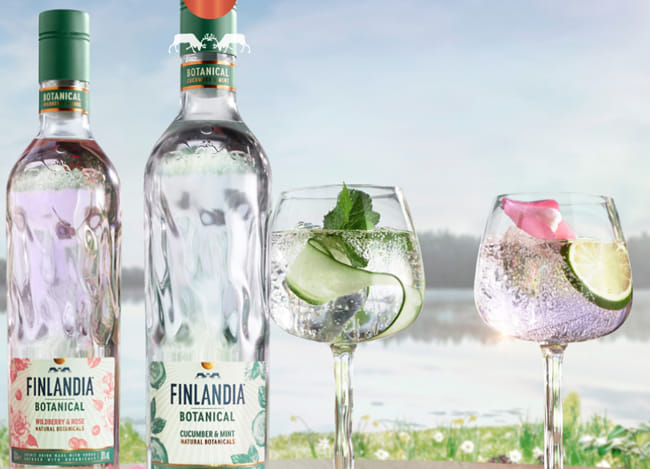 Finally, in the beauty category, the limited edition Tripollar Stop VX Gold Edition is one of the best skincare innovations on the market today. The indulgent anti-aging device provides the best treatment with the increased conductivity of 24 carat gold plated electrodes and a specially formulated gold treatment gel. The device combines the benefits of multi-radio frequency technology, ELV (dynamic muscle activation) and the latest thermal mapping innovation, ensuring the most personalized treatment to help achieve professional results.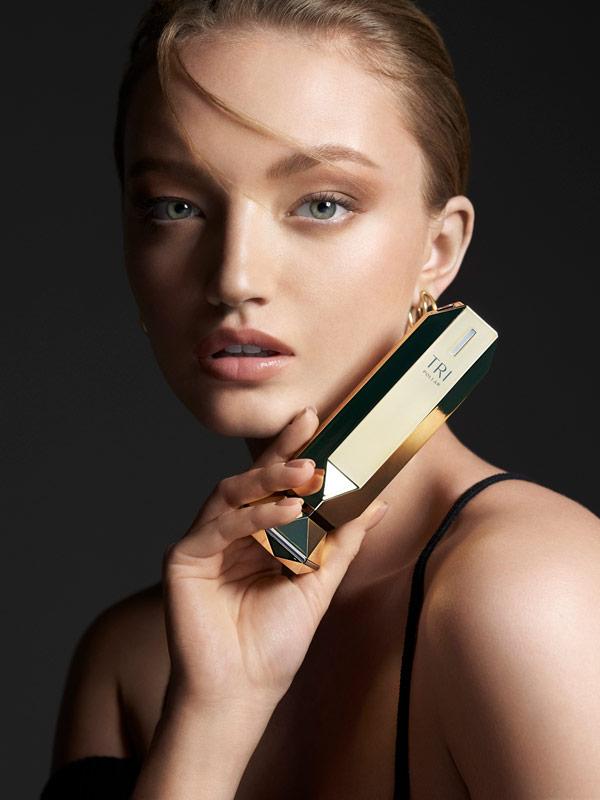 For salon hair at home, Cricket's sleek and compact new Binge Gloss Hair Dryer is the ultimate blowout tool. With airflow power exceeding 70 mph, this dryer uses tourmaline gemstone and an ionic generator to produce smooth, high-gloss blowouts. Pair it with the brand's heat-styling protectant Binge Sorry Not Sorry All Purpose Leave-in Spray and you'll be all set!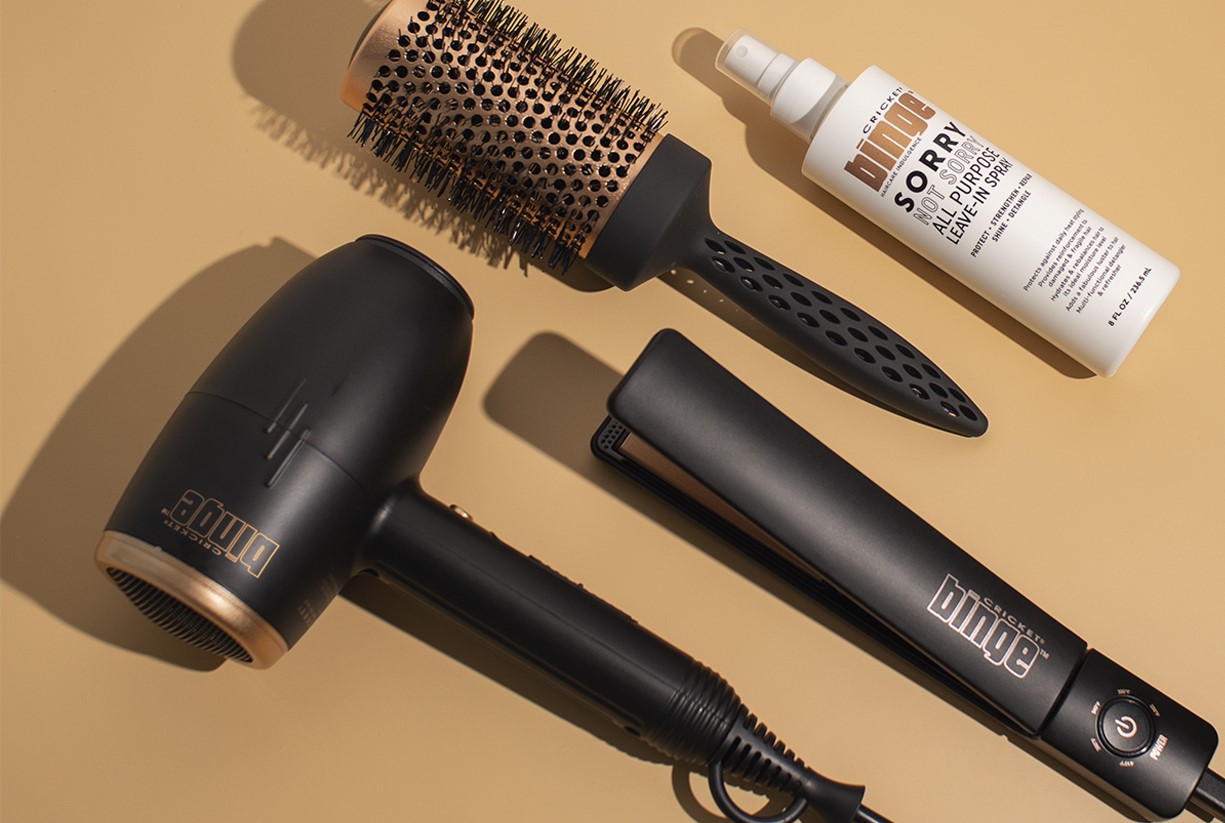 And finally, who doesn't love Cartier? The Baiser Volé Set of eau de parfum and body lotion celebrating the lily will delight its recipient. "For this perfume I wanted to recreate the scent of bundles of flowers on the neck," comments Cartier perfumer Mathilde Laurent. Mission accomplished. I can attest that it's one of the world's most beautiful fragrances.