By Katherine Fleischman
Looking for a quick trip to beat the heat this summer? You don't have to go very far. Less than two hours from the bustling city of Miami is the small, quaint town of Islamorada.
The Amara Cay Resort makes the perfect staycation for couples, singles and families. The rooms are expansive, with modern wooden floors and a fun design to make it feel like your own apartment. There were even free shuttles offered by the hotel to take you to the local beaches and explore.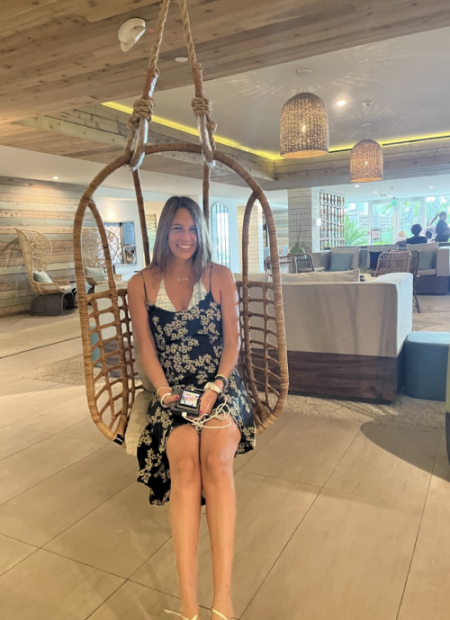 The tiki hut in the back of the hotel makes the perfect place to chill by the pool, and guests can choose from a mouth-watering selection of buffalo wings, oysters, ceviche, peel-and-eat-shrimp — all of the seafood favorites. Creative cocktails make it hard to choose with a sweet blend of fruit and rum or tequila — try the Mango Tango slush or a key lime martini. For mammas to be, Amara offers a mocktail menu, private prenatal yoga sessions, beachside chaise lounges, and lawn games.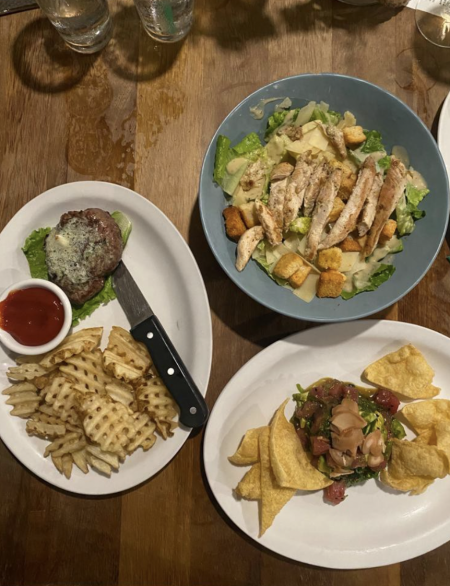 In the evenings, you can enjoy dinner and a live show near the lobby, where a performer plays guitar and sings your favorite tunes on the microphone. There are even bon pit fires in the back outside, where you can enjoy some romance under the stars.
Some of the highlights around the area include a snorkeling excursion with Sundance Watersports, a company launched by husband and wife duo Cindy and George Shattuck in 1994. We were able to get up close and personal with an array of colorful fish and coral. Make sure you grab a bite at Hungry Tarpon at Robbie's for some bacon, egg and cheese breakfast sandwiches before you hop on the boat. You can also request a bucket of fish to feed the giant tarpon swimming around.
Another must-do excursion is the jet ski tours by Spray Water Sports. 90 minutes long, you get to learn about the island of Islamorada, including the mangroves and how they live in the sea, while exploring million dollar homes and speeding across the turquoise waters. See the ocean turn multiple shades of green across the blue horizon. Make sure you request our awesome guide, Ryan, a crypto trader turned jet ski guide from California.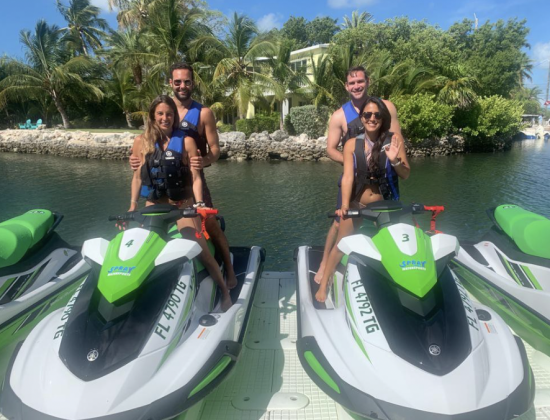 Amara Cay Resort was an unforgettable experience and also very romantic, with the choice of oceanfront pool, boat excursions, and daily activities from sunrise to sunset. It's like going on a Caribbean destination without ever leaving the US. The Florida Keys are an incredible option that implements nature, relaxation, the ocean, and thrill-seeking fun, all in one.
For more information, visit fla-keys.com
Facebook: @floridakeysandkeywest | Twitter/Instagram/TikTok: @thefloridakeys |LGBTQ Instagram: @floridakeysgay | YouTube: FloridaKeysTV | #FloridaKeys
Photos Courtesy of Katherine Fleischman.