As travelers, we're becoming increasingly more conscious about how we can still visit beautiful destinations but in a more responsible manner. Because of this, we've seen a boom in luxury eco-resorts. Tailored to the conscientious luxury hotel seeker, they're usually built using easily renewable resources and located in idyllic outdoor environments.
One of the more popular resorts that piqued our attention of late is the Kia Ora Eco-Luxury Resort in Marau, Brazil. With the help of Gabriela Silva of REVIEWBOX, we take a look inside this resort to see what makes it so appealing to its visitors.
About the Resort
"The Kia Ora is nestled in one of the most pristine locations in Brazil and is perfect for couples or even solo travelers who are interested in a break away from it all surrounded by lush waters and pristine ocean" says Silva. It's just south of Salvador in the Bahia region of the country and is set on its own private beach away from the hustle and bustle of the crowds.
The name originates from the famous black pearls of French Polynesia, and, upon the first arrival to the resort, you would it's for thinking that you were there.
Rooms
An all-suite resort, the Kia Ora has 5 different types of accommodation to choose from; the Tropical Master Suite and a range of different bungalows, which are by far the better option to go with, in my opinion. The Malindi Bungalows are of particular interest as they are set right in the forest, have their own veranda as well as Jacuzzi baths. If you're in a larger group or just revel in more space the Bali Luxury bungalows are your go-to and feature two private pools.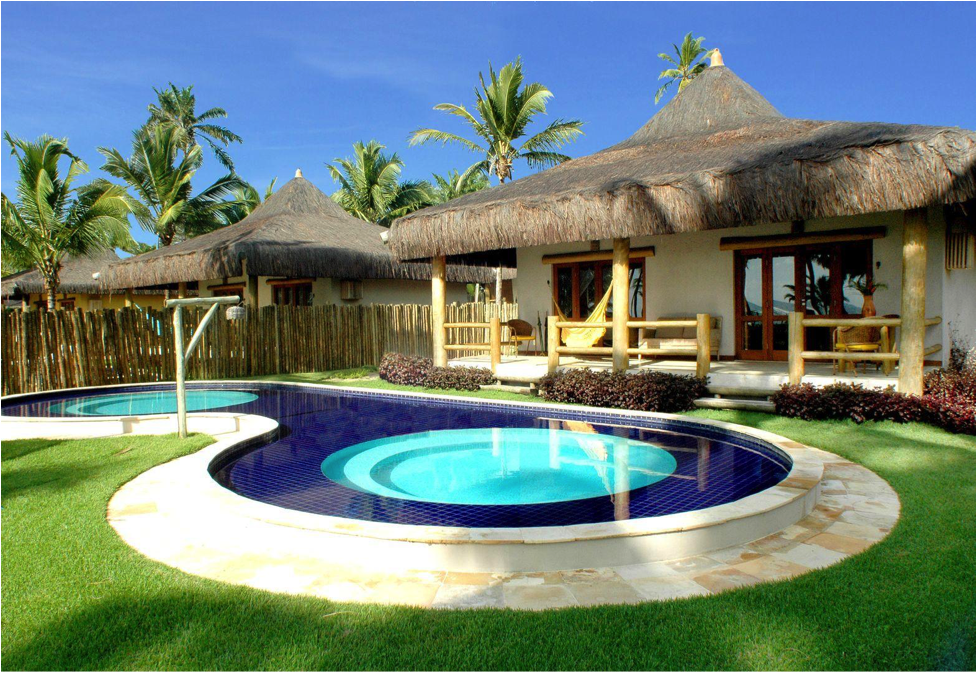 Facilities
The chic resort comes with the use of a pool, a gorgeous spa and a restaurant featuring the finest culinary options including local specialties and worldwide dishes. Complimentary parking is also available for guests who are arriving by car. There is also an onsite bar and room service available to all guests.
Spa Experience
No trip to a luxury resort is complete without a spa treatment or two and the SPA Armonia really is the gem (or, black pearl). Upon entry you'll instantly feel at ease, surrounded by the lush forest and the background noise of waves rushing peacefully onto the nearby shores. The therapists take the utmost care during your treatments which can be customized fully to your liking. Once you're finished with the treatments you're welcome to relax in their small, yet idyllic relaxation area.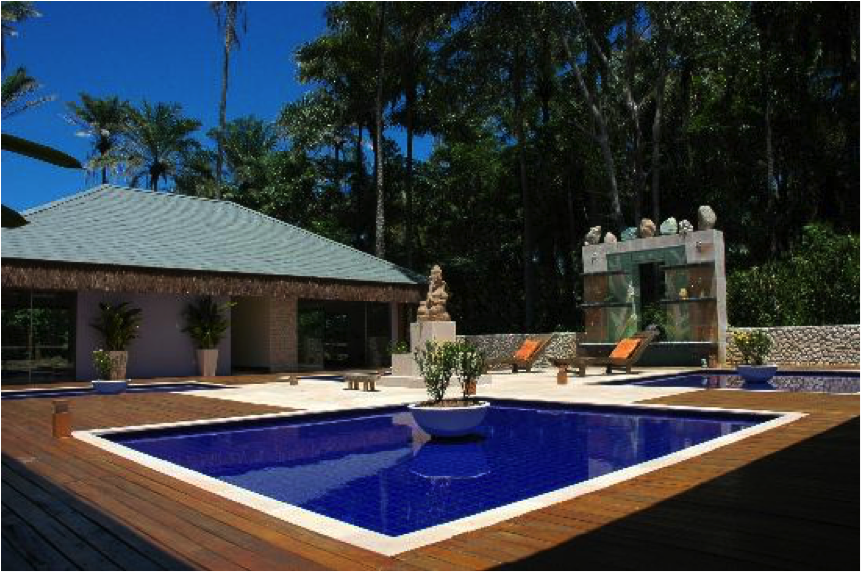 At the time of writing, the hotel is only available to book through several reputable Online Travel Agents, they don't appear to have a website with direct booking options. However, you can contact them directly via phone on +55 71 3676-4055