Are you booking a trip to Santa Fe? If so, The Rosewood Inn of the Anasazi is the type of boutique that understands the value of character and is the perfect hotel for you. It's not just in Santa Fe–it's part of Santa Fe, with a soul-deep understanding of Santa Fe's character.
Boutique Accommodations Done Right
Picture this.
You disembark from the airport. A representative from the Rolls Royce VIP Transport team greets you and arranges for your driver to pull around your Rolls Royce Cullinan. And after a pleasant drive, you arrive at the hotel.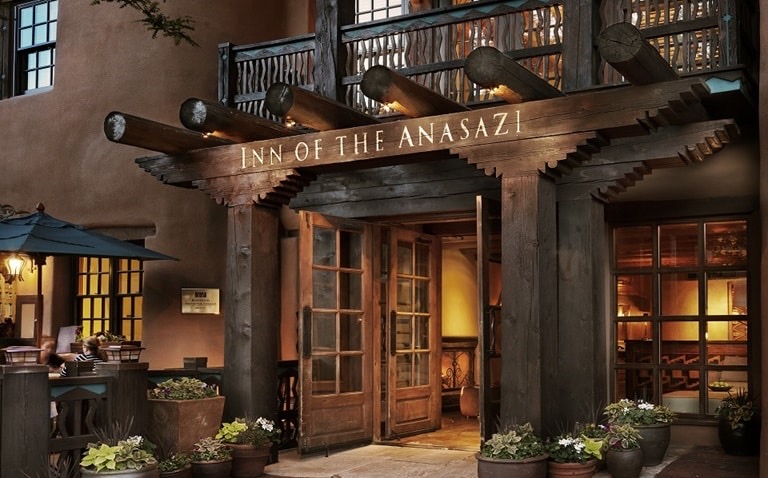 The inn is unassuming from the outside. Don't let the facade fool you. It's a first-class boutique–indeed, one of Santa Fe's finest boutiques. It's worth every penny, and when you set foot inside, you'll see why.
The exterior of the building is a traditional adobe structure with sunset-tone accents, in keeping with classic Santa Fe style. On the inside, the inn marries classic Santa Fe style with refreshing sophistication.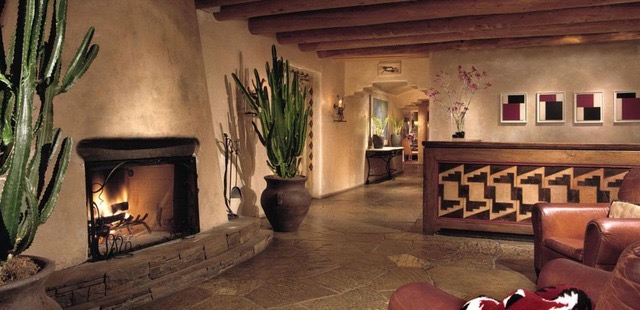 Stone and wood complement the ivory tones, with rich lighting to create a pleasant glow. Doorframes are painted in Native patterns, and the hotel hallways are hung with world-class art. You'll feel as if you're already in a gallery.
That's no accident. The hotel owners make a point of paying a rich homage to Native American cultures through their collection of paintings, carvings, handcrafted textiles and baskets.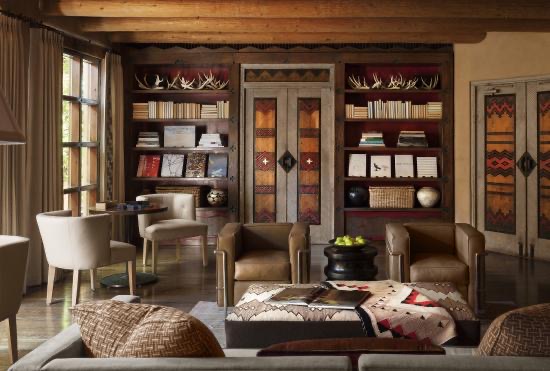 But you won't feel the cold restriction of a gallery. The living room, lobby, and hotel rooms offer cozy seating, shelves of books, and a pleasant fireplace as a gathering point for hotel guests.
Taste the Southwest
The hotel's restaurant, Anasazi Restaurant, is well-regarded. In fact, it has long been ranked as one of the best upscale dining experiences in Santa Fe. Stop by for a bite and you'll see why.
The menu changes seasonally in accordance with local produce. But regardless of the season, the food is ably executed and the service is exceptional.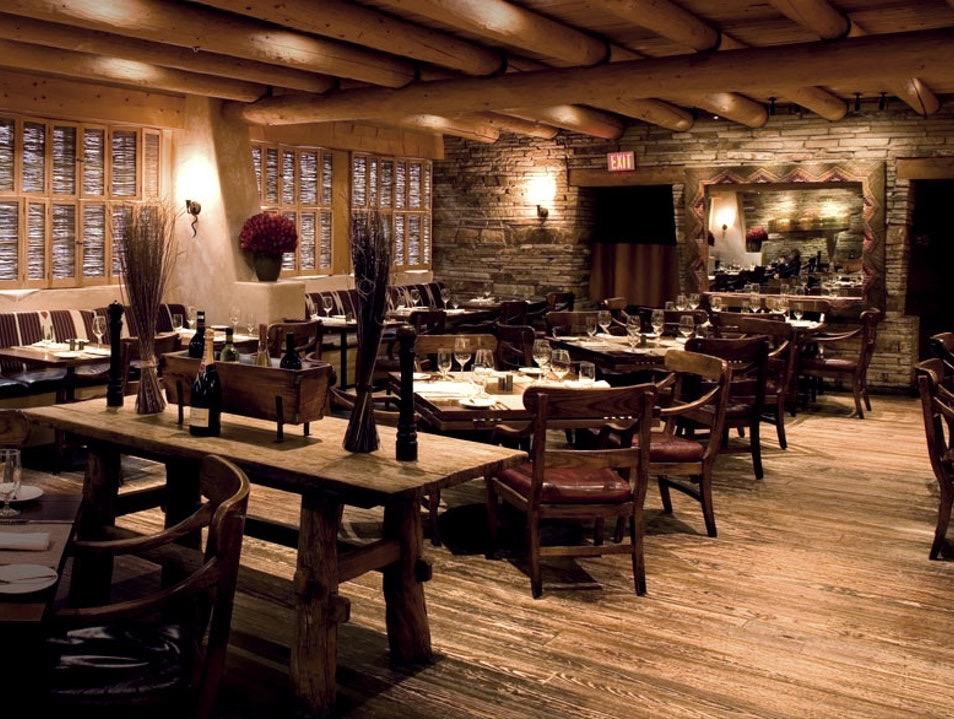 You might get roasted globe artichokes with pistachio pesto and Meyer lemon aioli for dinner. You might taste the unique local tequila flavors at the tequila tasting table at the bar. Either way, you'll be treated to a fresh take on local color and upscale dining.
That said, we appreciate that the concierges know how to strike a foodie balance. If you want recommendations, they can send you to fine dining and green chile cheeseburger dives with equal knowledge and gusto.
Ready to Book Your Next Trip to Santa Fe?
If you're ready to book your next trip to Santa Fe, we can't recommend Rosewood Inn of the Anasazi enough.
It's a well-designed, cleverly imagined boutique hotel that understands how to execute upscale. It balances a taste for the finer things with an appreciation for the local spirit and a soothing atmosphere, whether you're a couple, a family, or a solo traveler.
Don't miss your chance to book a room–by the time you leave, you'll already be planning your return.