Whether you're in town for GHOE, a family reunion, vacation, work or just passing through, the Hyatt Place Downtown Greensboro offers affordable luxury. Its prime downtown location puts travelers close to landmark attractions as well as shopping, dining, and entertainment venues. And its full slate of amenities match those of trendy boutique hotels.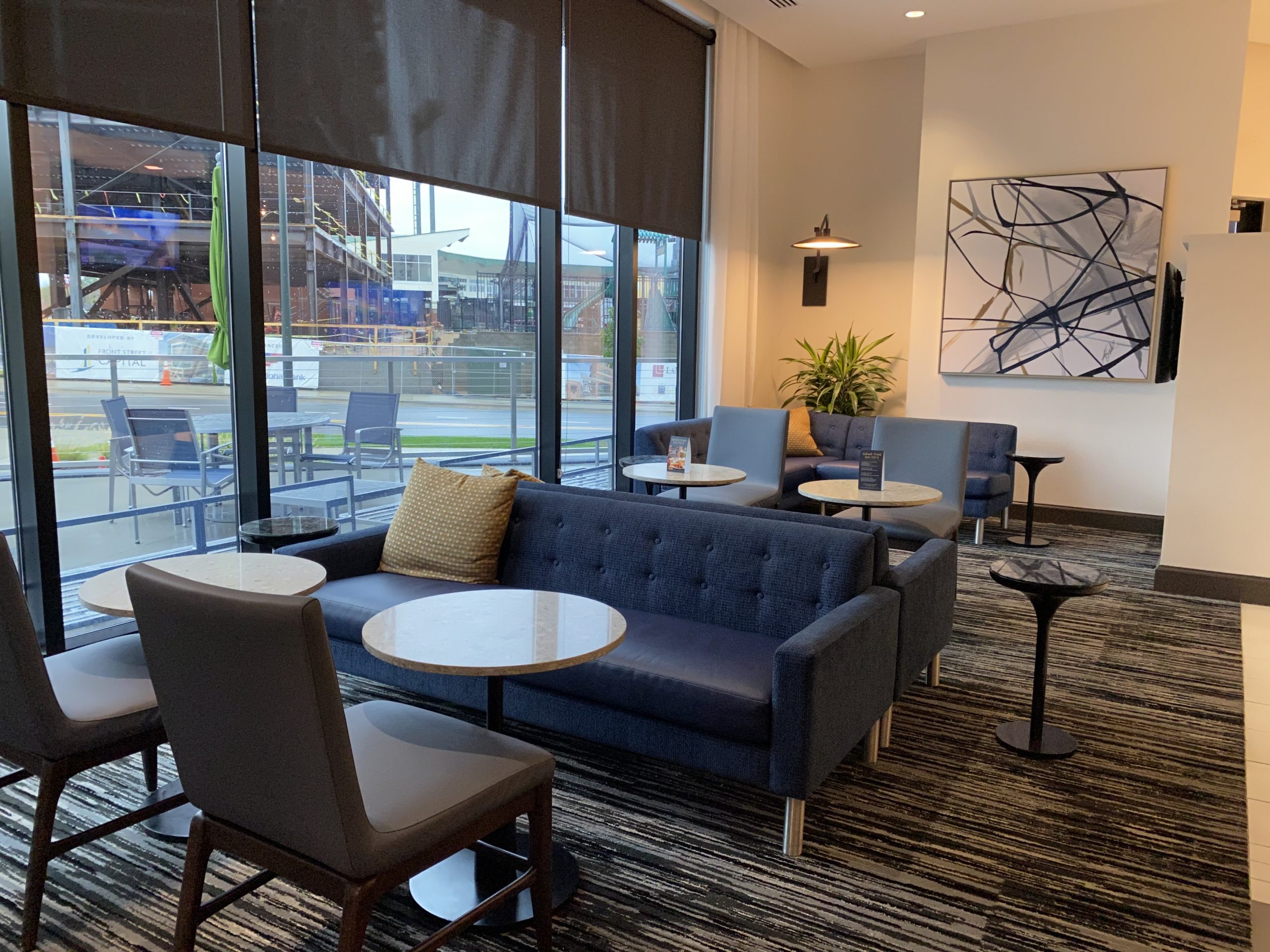 Rest Easy
Spacious hotel rooms with dedicated workspaces are available in several configurations for maximum comfort, from queen beds with sofa sleepers to suites and king rooms with views of the city. Soothing color palettes and soft linens make your hotel room feel like a refuge after a long day. Accessible rooms are available, and small pets are welcome. During baseball season, book a premium suite with a balcony that overlooks the nearby Greensboro Grasshopper's Baseball Stadium for an added treat.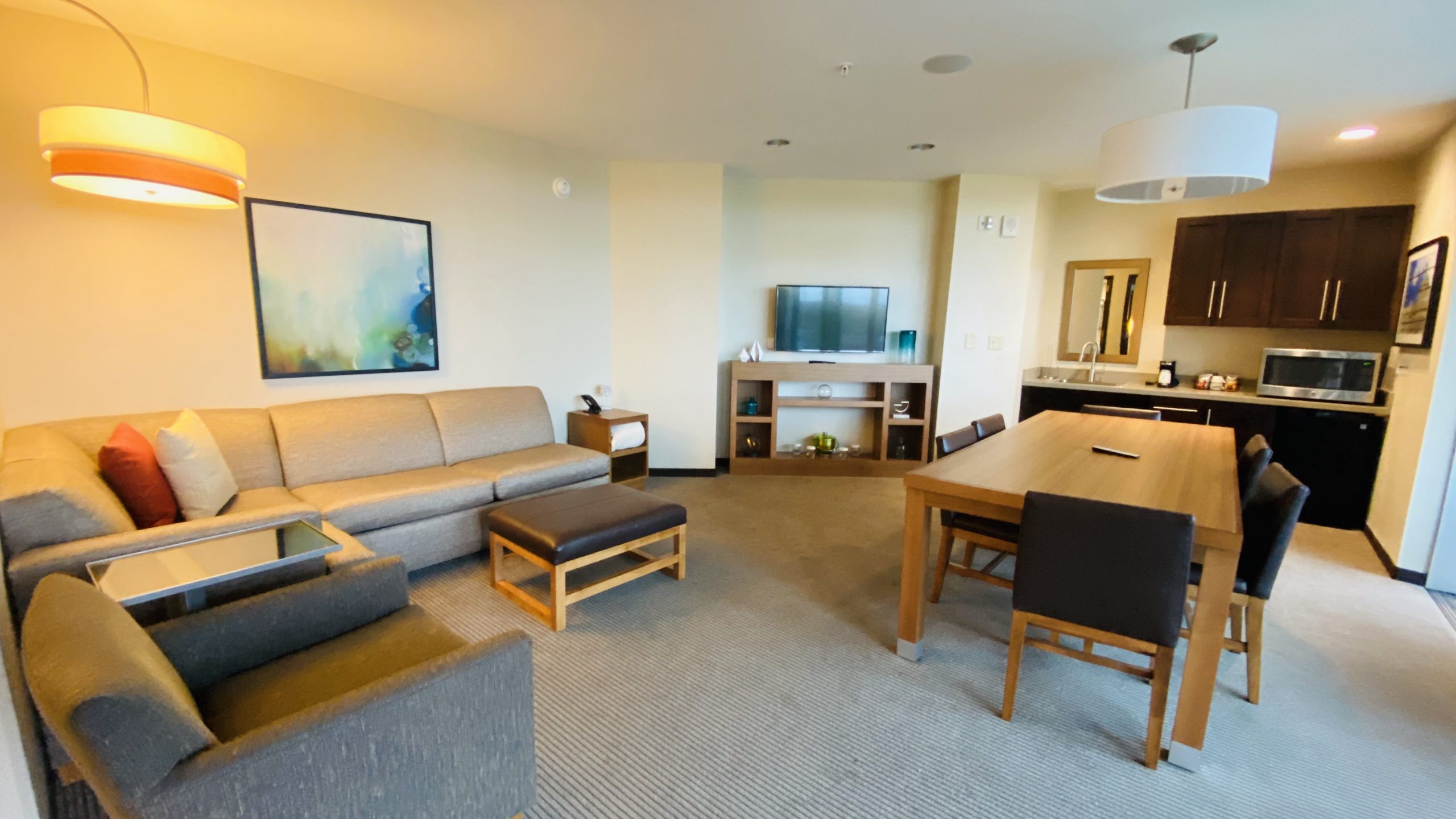 Wake Up Refreshed
Blackout curtains in every room ensure a good night's sleep until you're ready to wake, and in-room coffee makers help you start the day right. Guests can get an early start with on-site breakfast served daily. Menu items include eggs and sausage, fresh fruit, cereal, oatmeal, and more. Light fare and drinks from the hotel bar are available anytime. In a hurry? The hotel's small market offers baked goods and to-go items so you can refuel as you rush around. Helpful staff ensures that guests have everything they need to make the most of their time in Greensboro.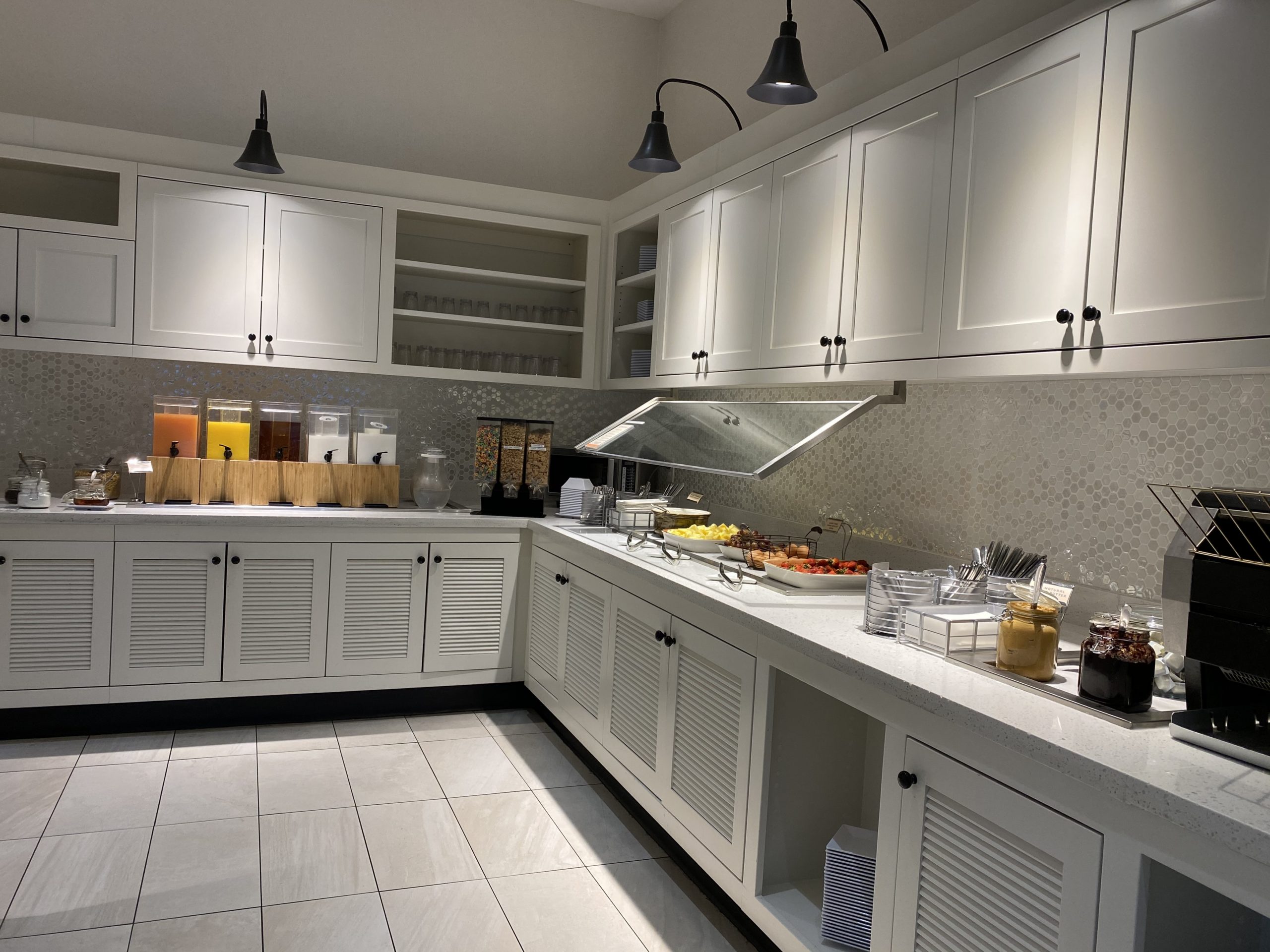 Take Care of Yourself
With 24-hour fitness room access, it's easy to keep to an exercise routine or burn off some extra energy any time, day or night. Hyatt offers strength-training machines and the equipment needed for a full cardio workout. The hotel pool is available for a relaxing dip or lap swimming. And the hotel's prime downtown location makes it easy to go for a walk or run, too, and a city park is just a few blocks away. For added pampering, book a visit to one of the three spas within walking distance of the hotel.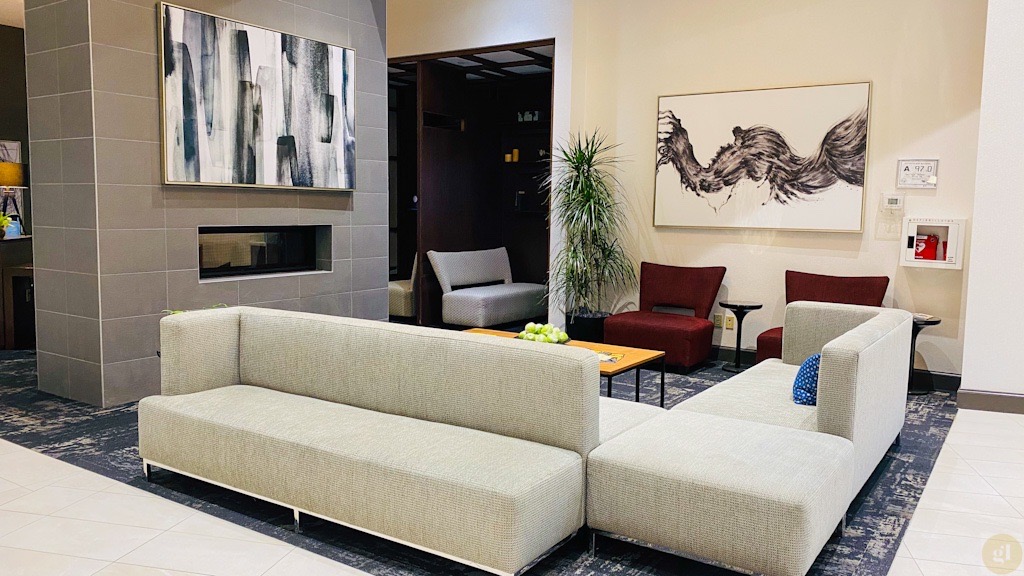 An Ideal Location for Sightseeing and More
There's so much to do in and around downtown Greensboro, and the Hyatt Place Greensboro puts you in the center of it all. Visit the nearby International Civil Rights Center and Museum, the Bog Garden at Benjamin Park, the Greensboro Children's Museum or performance of the Greensboro Symphony Orchestra. Several nearby restaurants, wine bars, and grill offer casual and fine dining and don't miss Cheesecakes by Alex, where you can indulge in more than 20 flavors of this dessert standard.
The Greensboro area has much to offer guests, from arts and culture to sports, entertainment, and the outdoors. Whether you're visiting for work, school, an event or just making a stop on your way through North Carolina, book your stay at the Hyatt Place Greensboro for welcoming accommodations that leave you feeling like you never left the comforts of home. With attentive staff and on-site parking to round out the experience, the Hyatt Place Greensboro is a hotel you'll want to return to.