Sundance Film Festival is, of course, known for its world class program of indie films, however, exciting brand activations are often equally anticipated, and the Annual Film Festival Series By A-List Communications is no exception.
This year during the Park City festival, they will highlight Kia's largest and most rugged SUV, the all-new 2020 Telluride, introduced just days ago on January 15th.
The 3-day activation over Sundance opening weekend will also feature the anticipated cuisine and culinary offerings of Greene Street Kitchen, the exciting new restaurant of Palms Casino Resort in Las Vegas, helmed by Chef du Cusine Lanny Chin.  Guests will also sip on beverages by LIFEWTR, Tequila Comisario, Sensi Tuscany Wines, Blue Moon Belgian White and Dragonfly Coffee Roasters.
As it does each year, the Kia Telluride Supper Suite and its partners will serve as a premiere hospitality and fine food destination celebrating the top films and Hollywood A-list attending the film festival each year.   The pop-up is again located centrally on Main Street.
As Kia's first eight-passenger SUV, the all-new Telluride is several inches longer and wider than the brand's award-winning Sorento and is scheduled to arrive in showrooms in early 2019. "We surprised everyone when we showed the Telluride's stylish swagger on the runway during New York Fashion Week last year, and now we are showcasing our largest SUV's more rugged side in the snow and mountains of Park City," said Saad Chehab, Vice President, Marketing Communications, Kia Motors America. "Telluride summits Kia's comprehensive SUV lineup, and we hope festival goers will get to know Kia as the unexpected brand that we are."  Kia will present the Telluride through a décor of video and still imagery within the bistro pop-up while also treating celebrities and VIP media with door-to-door chauffeur-driven car service.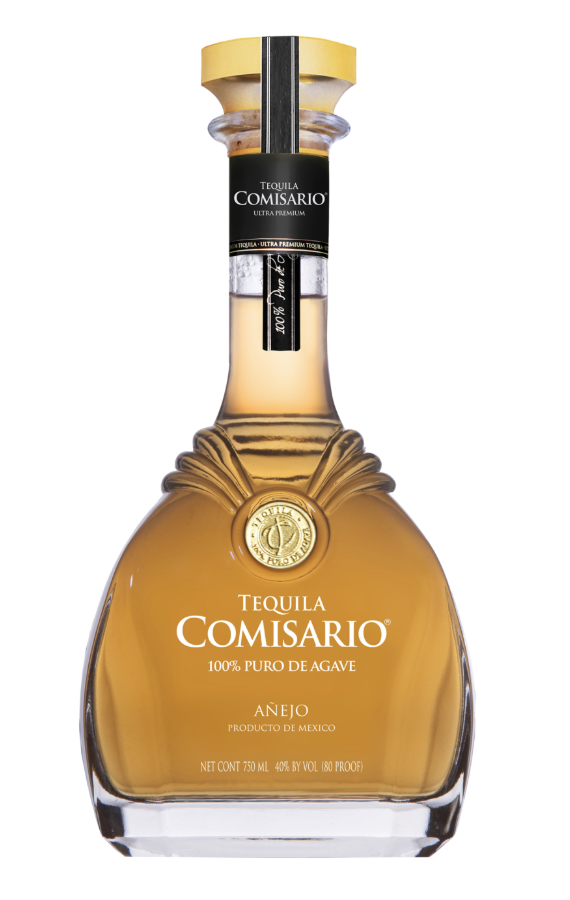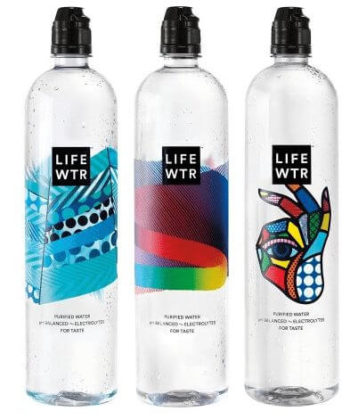 Creative libations to set the party tone will start with the ultra-premium and award-winning Tequila Comisario®, available in three expressions, including mixable Blanco, aged Reposado and Añejo. These small-batch craft tequilas, owned by Elite Beverage International, are double-distilled and cold-filtered and made from the finest hand-selected 100% Blue Weber Agave found in the highlands of Jalisco Mexico. Elite Beverage International will also serve up their premium Sensi® Tuscany Wines. Guests will be treated to the Sensi Chardonnay Toscana IGT and Dalcampo Chianti DOCG. Chianti Dalcampo scored 91 points at the Annuario dei migliori vini italiani 2016, a top record in the Chianti category.
Joining as the official water for the 2019 program is LIFEWTR, a featured sponsor of the annual Creative Coalition Spotlight Initiative Awards Gala benefit for funding for the Arts.  LIFEWTR is committed to advancing creativity, starting where it all begins – arts education – and to that end has impacted more than 1 million students to date through arts education initiatives. LIFEWTR will continue this mission to support arts education programs in 2019, beginning with a mural project at a Florida City Elementary School in Miami, FL.
Talent scheduled to attend the daytime media studio within the Kia Telluride Supper Suite includes Zac Efron, Naomi Watts, Emma Roberts, Malin Akerman, Shea Whigham, Tony Hale, Mila Jovovich, Lucas Zumann, Jordana Spiro, Adelaide Clemens, Madisen Beaty, Octavia Spencer, Wendi McLendon Covey, Max Burkholder, Joe Berlinger, Lily Collins, Haley Joel Osment, Angela Sarafyan, Noah Schnapp, Mike Colter, Chiwetel Ejiofor, Rosamund Pike, Chris O'Dowd, Nick Hornby and many more still to be announced.
Brand partners also active during the day-part include mou, a luxury footwear and accessories line, who will return to Park City to gift its highly coveted winter boots and shoes to Hollywood's elite. Likewise, The Wild Immersion endorsed by Jane Goodall will be on-site with the world's first 'virtual reserve'.  The Wild Immersion uses virtual reality to share an unrivaled 360-degree journey into Nature's majestic territories to deepen our understanding of how each of us may support our planet and is presented in conjunction with the Blue Mind Fund, a non-profit starting a global conversation about the intersection between wild waters and the human brain based on the works of author Dr. Wallace J. Nichols.
The Creative Coalition will host their Spotlight Initiative Awards dinner honoring Josh Gad, Kyra Sedgwick, Tony Hale, Alfre Woodard, Tom Skerritt, Anna Chlumsky, Fisher Stevens, and Before You Know It. The awards will be hosted by actor and President of The Creative Coalition, Tim Daly.
Saturday night the lounge will feature a celebration for XYZ Film's 10 Years at the Fest with L.A. Confidential.
Sunday, guests will attend a Dinner Celebration for Light From Light celebrating cast Jim Gaffigan (The Jim Gaffigan Show), and Marin Ireland (Sneaky Pete) and Monday, Sony Pictures Classics will host a cocktail party in celebration of Maiden and Aquarela.
With a schedule that packed with A-list talent, gourmet food, leading films and quality drinks no wonder Kia Supper Suite will be a destination of luxury this Sundance weekend.