It is a sad fact, but mention Greece and the first thing that springs into most people's minds will not be luxury, but hardship and suffering.  We are so haunted by images of boat loads of refugees and the knowledge that the Greek economy teeters on the brink that we forget that the Greek islands remain some of the most beautiful, entrancing and magical islands on the planet.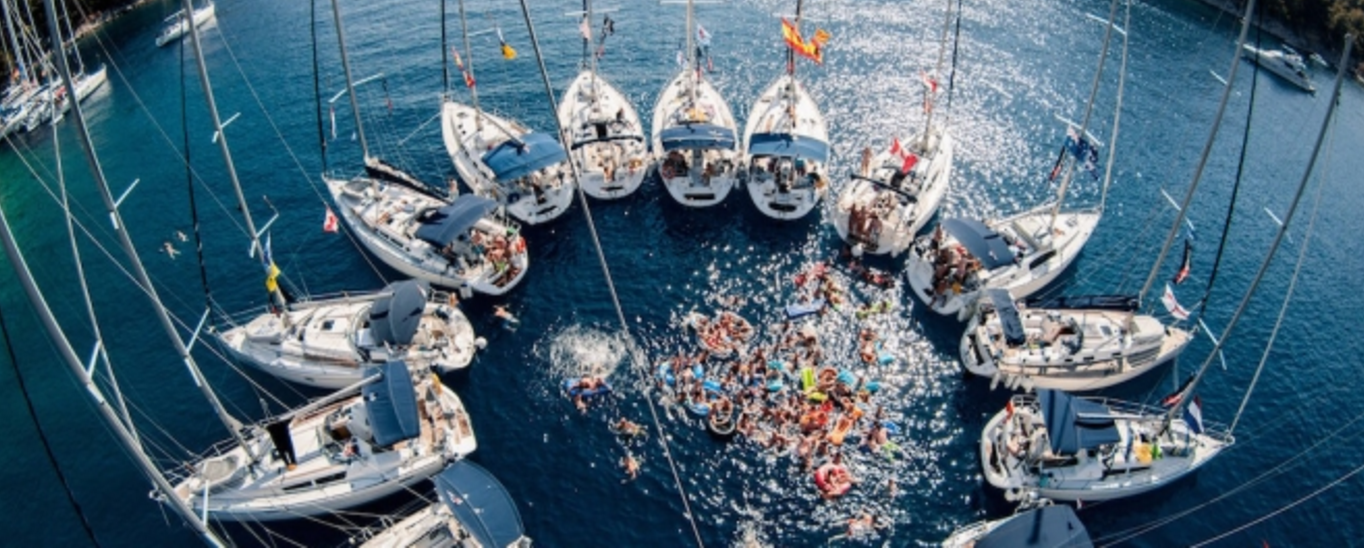 There is suffering, a great deal, but that's all the more reason why the people of Greece need our support: the Greek Islands offer a unique experience, we are in danger of forgetting that.  By some estimates Greece has over three thousand islands, although only one hundred and thirty of them are inhabited:  the notion that all Greek islands have been hopelessly spoiled by tourism is clearly absurd.  Can there be a better place in the world for island hopping, either on a vessel of your own or by hiring yacht and crew on location.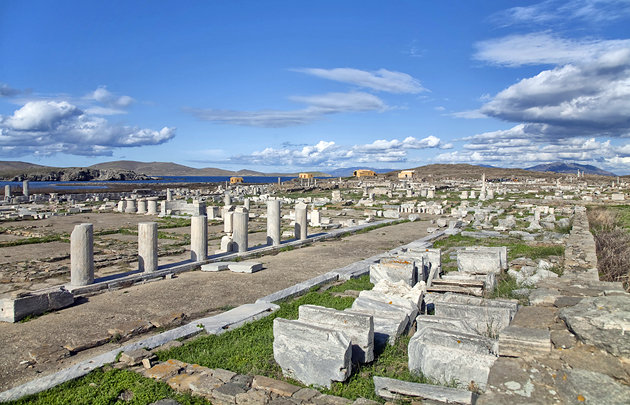 You'll find crystal clear water, unspoilt coves and endless sandy beaches, there's a lifetime of exploring to be done amid these islands.  If history is your pleasure, you can chase the Greek myths across the islands.  Delos, birthplace of Apollo, according to myth, boasts some of the most extensive Hellenistic remains in Greece, is uninhabited and only accessible by boat from Mykonos.  
If it's a luxury hotel that looking for Mykonos is home to Cavo Tagoo, a unique five star luxury hotel built on an abandoned quarry by architect Paris Liakos.  The Greek way of life is about taking time to enjoy life so you might consider renting villas for a short term, on a number of different islands and moving from one to the other.  If food is your passion then you'll want to head for Crete which has been at the forefront of the revival in Greek cuisine.  
If you're a student of literature then Kefalonia may well be on your itinerary, a beautiful island in its own right and it is also the setting for Louis de Bernieres novel 'Captain Corelli's Mandolin.  The outstanding harbor at Fiscardo also offers an excellent range of hotels and restaurants.  On the island of Hydra you can travel back in time to an island largely untouched by modern architecture and technology. Cars are banned on the island and not surprisingly as it is a location popular with the yachting fraternity.  
Santorini is justly famous for its postcard perfect appearance and romantic appeal but is small and it is busy and a better romantic option is the island of Symi ; it's quintessentially picturesque with its pastel colored houses tumbling down to the harbor, its chic boutiques and its hidden beaches accessible only by boat.
 The Greek Islands offer infinite delight, there really is something for every taste and if what I've suggested doesn't wet your appetite, you might try alternative therapies on Skyros, water sports on Lefkada or the unspoilt traditional way of life on Karpathos.  Happy island hopping.