Staffing Properties founder Sam Palmer developed his company after identifying a need for himself and his growing family.  He lived for several years with his fiancée, Formula One Racing heiress Petra Ecclestone with their children at their Holmby Hills residence "The Manor", the famed 56,000 sq. ft. luxury estate built by Aaron Spelling and sold last summer for the California record breaking price of $119.7M.   Managing a home of that magnitude obviously required a sizable staff, and Sam found that locating the right employees to form a cohesive team was extremely challenging.  Therefore, he launched Staffing Properties as a concierge solution to help those in need curate and assemble a top performing arsenal staff at a reasonable price.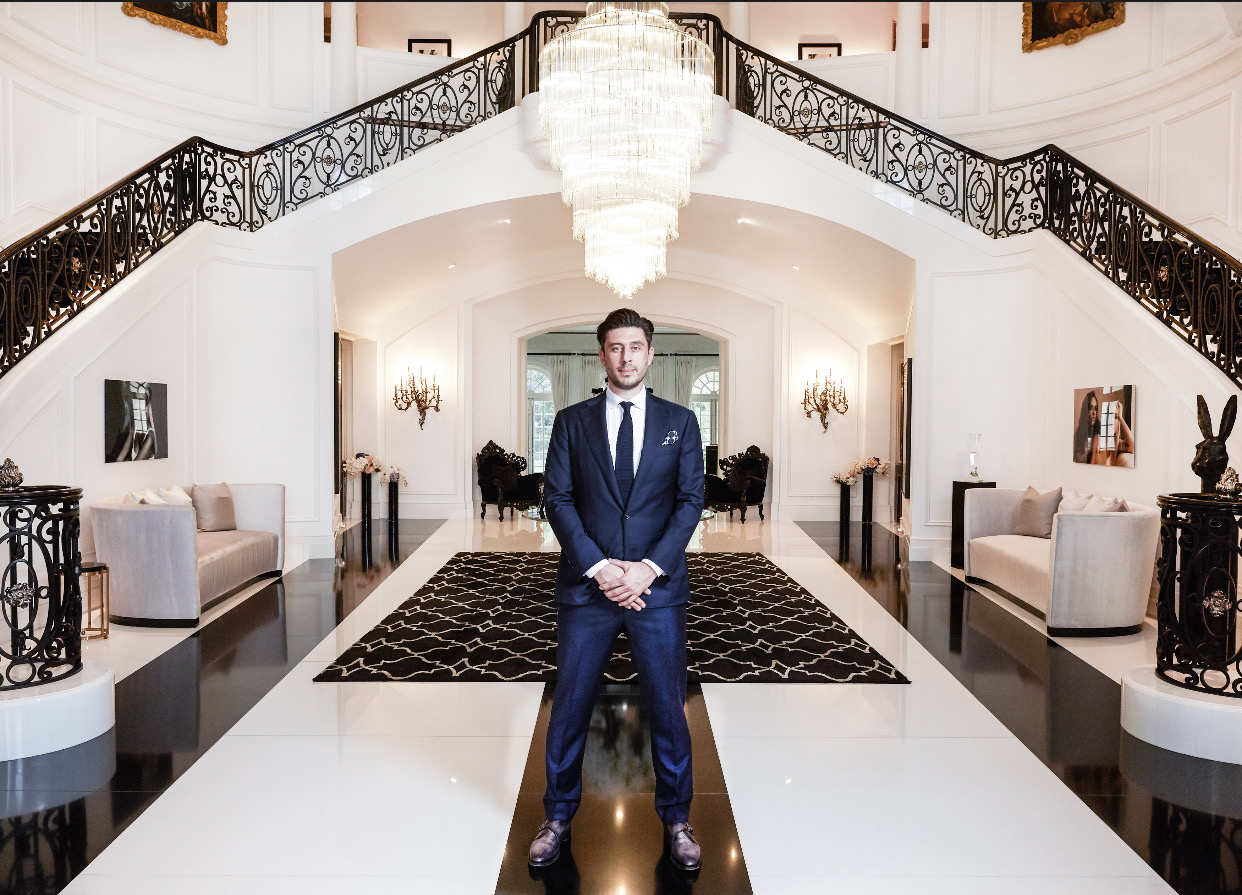 I recently had the chance to chat with Sam about his background, his family life and his newly launched business venture.
(Tracie) – Tell me a bit about yourself, Sam.  Where did you grow up?
(Sam) – I grew up in the UK within a very normal family and household. I worked in the luxury car sector for 8 years before relocating to Australia, a place I still refer to as home. It was there that I lived and worked for 7 years at an amazing company named People2People, a talent recruitment firm.  With no family around to guide me, I had no choice but to become completely independent and a self-employed person, laser focused on my career aspirations and the future. I started at the bottom, and within my final year at People2People,  I was voted a finalist for Australian Recruiter of the year.
(Tracie) – You were an Art Gallery Director, correct?  Who's your favorite current artist and why?
(Sam) – Yes, I had a two year stint at Maddox Gallery, my brother-in-law's art gallery. Maddox Gallery has three locations in London, one in Los Angeles and one in Gstaad, Switzerland.  It was a challenging role as I had never worked within the art world before, but one that I greatly enjoyed as I am such an admirer and avid collector of contemporary art.  My favorite Artist currently is David Yarrow, a world leading wildlife photographer. I respect David's work so deeply as every piece comes with its own story and he manages to capture his subject's soul within every photograph he takes; I could stare at his work for hours.
(Tracie) – How did you meet your lovely fiancée?  You recently had a baby girl, yes?
(Sam) – We actually met at "The Manor", through my brother-in-law Jay Rutland.  He has been my best friend for many years and during a visit to Los Angeles, I met up with him at "The Manor", where Petra was living, while he was on vacation with his family. It was there that she and I first met, and by the end of the 4 week visit, I knew had found my soul mate. Our family has recently been blessed with a baby girl to add to our 3 other beautiful children.
(Tracie) – So, you obviously relocated to Los Angeles to continue to grow your relationship.
(Sam) – L.A had always been my dream destination to live. I had many close friends who resided there, and Petra already owned a home which made the decision much easier for me. From the very beginning of our relationship, we both discussed making Los Angeles our permanent residence and luckily we were able to made that happen.
(Tracie) – So you, Petra and the kids lived together at "The Manor". That's a tremendously large home.  Did you both find it difficult to manage and maintain?
(Sam) – Yes, most people have no idea what an army it takes to run a house of that size. I most certainly certainly didn't. It fascinated me how all the moving parts had to work in perfect synchronicity and I immersed myself into learning the ins and outs of what it actually took to manage a home of that size. A very strong House Manager is necessary to regulate it in a cost efficient way or it can quickly spiral completely out of control.  We maintained a consistent staff of between 35 and 50 employees including interior estate maintenance, security, groundskeepers, childcare, personal assistants, etc. so you can only imagine the costs involved.
(Tracie) – What inspired you to launch Staffing Properties?  Tell me about your concept.
(Sam) – "The Manor" was certainly the inspiration. What I noticed, from our own experience, was that a large majority of the staffing rate quotes we were receiving were quite simply astronomical.  I would obtain dozens upon dozens of quotes until I finally received a reasonable and fair number. It was a painstaking task every time we needed to fill a position, but we were able to slowly build a reliable team of loyal and trustworthy service providers. And after speaking with a number of other home owners and friends facing the same challenges and obstacles that we did, I realized that my advise and experience in this field could potentially become a new business venture.  Thus, Staffing Properties was conceived.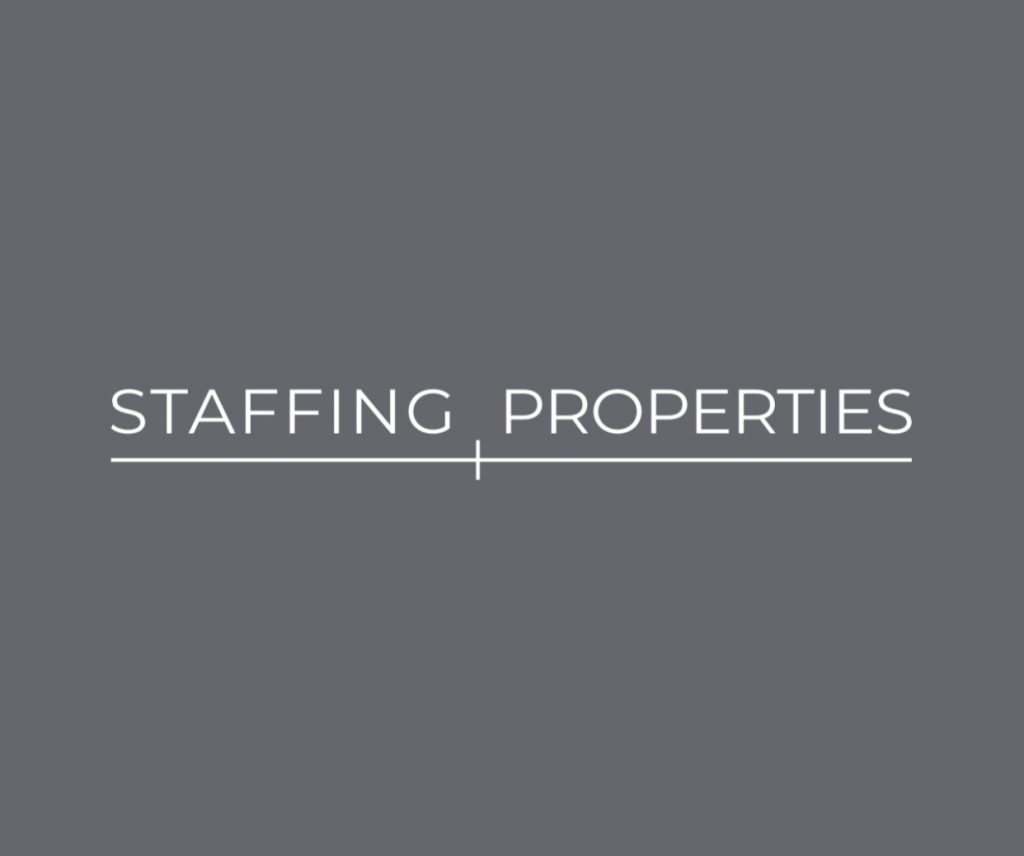 (Tracie) – Tell me about your talent recruitment process.  How do you vette potential personnel?
(Sam) – I am a very hands on owner of the business, and at this fledgling stage I need to be for its success. It all begins with my orchestrating an extensive job brief so that I may thoroughly understand the client's needs. Sometimes what they believe they require may be unrealistic so it's my job to advise on what I believe will best suit their lifestyle and home. Once the list of potential candidates is built, I personally interview the applicants and determine if they are indeed suitable to work in the required environment. Once the final contenders are chosen, we thoroughly reference and background check each individual until we are unequivocally convinced that they are the right choice to place with someone's family. My motto is, if I wouldn't hire that person for my household then I certainly wouldn't place them with a client. I understand what is needed to work within someone's most sacred environment, their home, and privacy, discretion and sensitivity is key.
(Tracie) – The majority of your clients must be intercontinental. What territories do you currently serve and where do you foresee the future expansion of Staffing Properties?
(Sam) – They certainly are. We currently service clients with homes all over the world. At the moment, we are focused on placement in Los Angeles but we have arranged staffing in both New York and London. I want to make sure that L.A is successful first before branching out. As I need to remain extremely hands on, I feel that it is not smart for my business to open satellite locations to quickly and possibly compromise the superior quality and level of service which I insist upon. London will for sure be the next location we open as I have many contacts there currently requesting our guidance. And, in the not so distant future, I hope to open in New York, Dubai, Monaco and Miami.
(Tracie) – You just launched the company in January, correct?  During this current economic climate, have you found it challenging to garner new business?  And, how have you adjusted your company offerings during the pandemic?
(Sam) – Its been very challenging, not only for our business but to 90% of businesses globally. Our industry has been hit hard as the service industry is based on close human proximity. When the virus emerged, and spread so quickly, I sat with my team and told them that we either quit now or we take this opportunity to come out stronger and better on the other side;  thankfully we chose the latter. For a new business, having a global pandemic develop within your first two months of operation is a complete nightmare, and yet I chose to view it as an opportunity to garner a market share. Over the past 3 months, I have worked day and night to forge relationships with new contacts and get our business name out there. I believe that when the "stay-at-home" mandate is completely lifted, more people will see the need to hire staff as they now realize, having been stuck at home for so long, the importance of a comfortable home life. We have offered free advice to clients who were unsure if it was safe to keep existing staff members employed, and I am very proud to say that we have managed to save hundreds of jobs simply by relaying what we have done in our own home, with our personal staff, and then teaching how to replicate our success.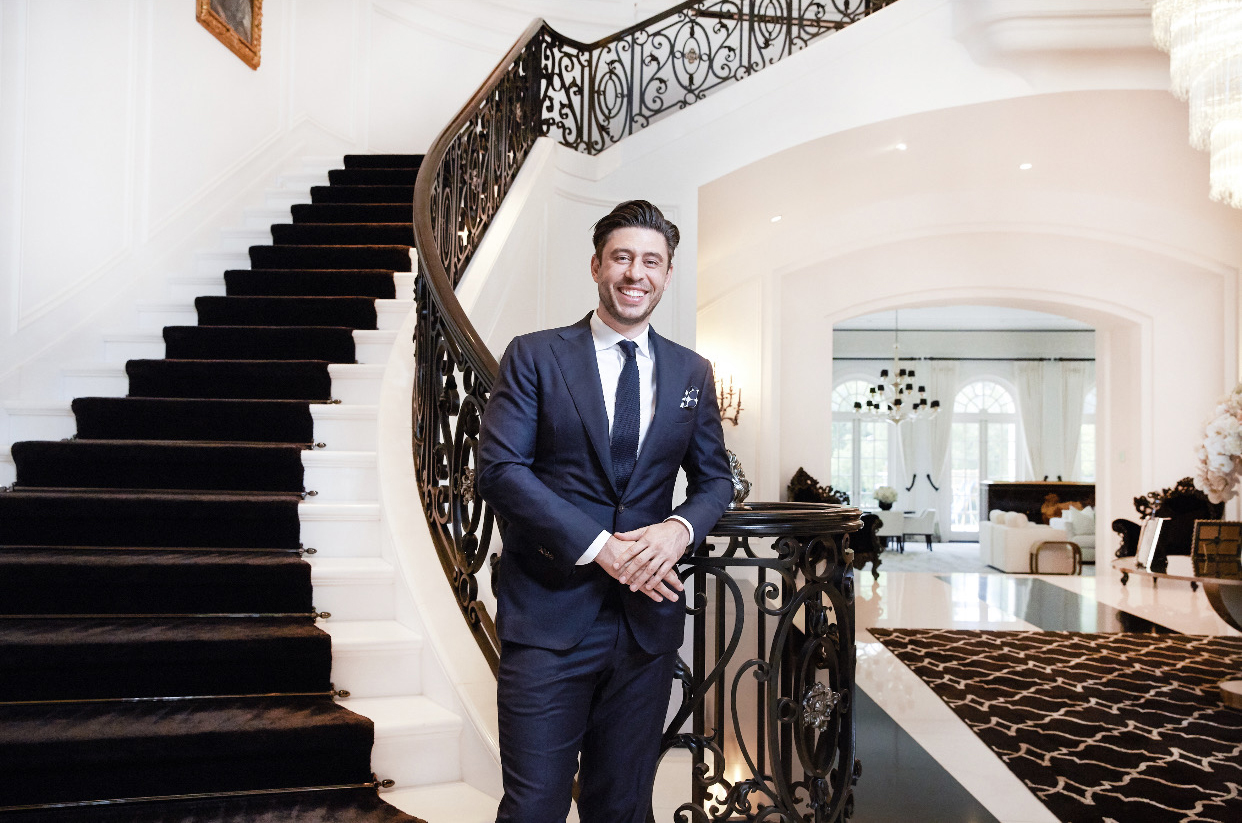 (Tracie) – Tell me the details regarding implementing a luxury concierge service for short term Los Angeles vacation rental properties. What are your plans for this, and what services will you offer?
(Sam) – This is something we have worked on during the lockdown, and believe it will come to fruition once international travel has resumed to normal. What we will offer is a full concierge service with the client choosing as much or as little of the service as they so require. We will book flights, either private or commercial, source the vacation property and then act as a full service concierge while they are on vacation. We will be able to provide staffing of the home, automobiles, chauffeurs, grocery shopping, day trips, restaurant and nightclub bookings, in-home services like hair and make up artists, fashion stylists or personal shoppers, massage therapists, doctors, childcare and personal trainers. We will even send their bags ahead of time so that upon their arrival, they are steamed, pressed, organized and safely put away. The concept is, our clients may enjoy all the benefits of a luxury hotel stay within a tailor made vacation package.
For more information on Staffing Properties, please visit them on the WEB or on Instagram.