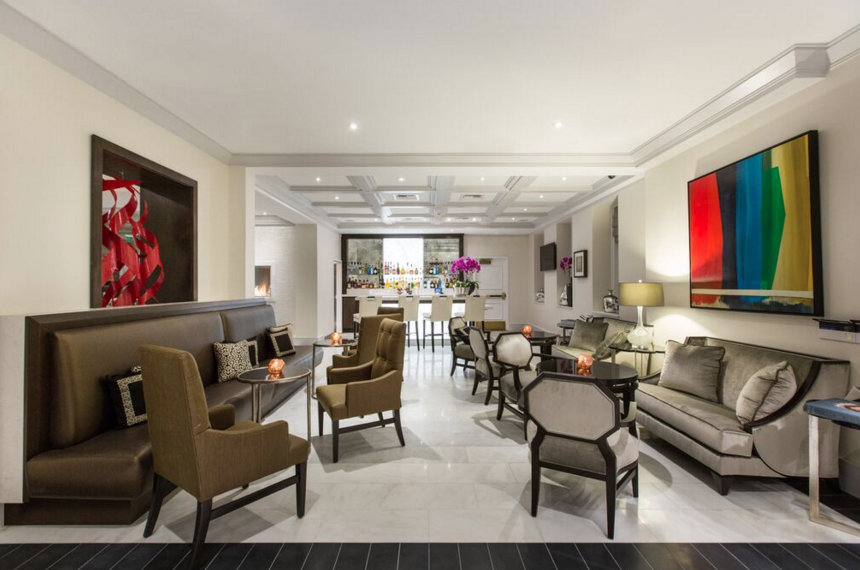 A sister property of the ultra hip Maison 140, the Mosaic Hotel is a newly renovated contemporary boutique hotel in the heart of Beverly Hills with just 49 rooms. The style is Southern California chic with bright colors and ultra-modern artwork.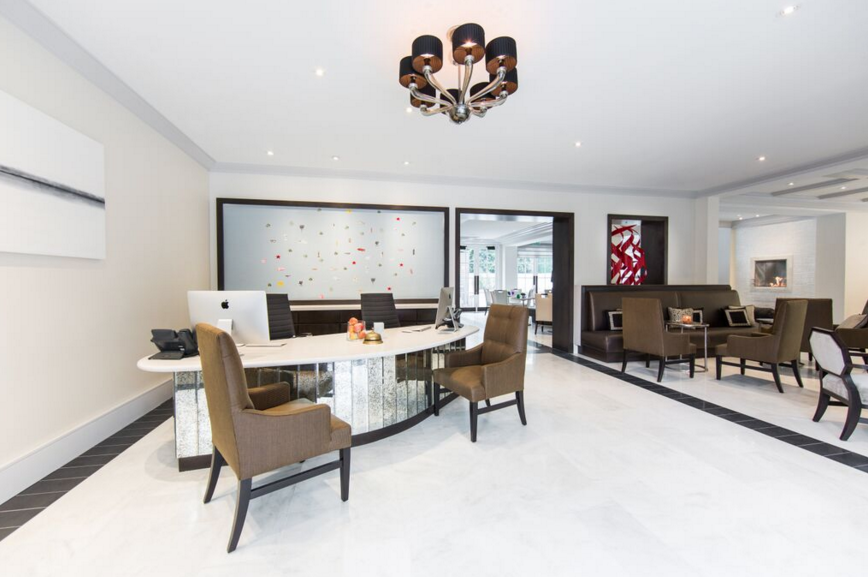 Starting off with the lobby, the environment is inviting and cozy.  Whimsical artwork by David Dauncey dot the walls while a dimly lit bar sits on the right side of the room. A plastic lamb sits next to the bar to intensify the decor.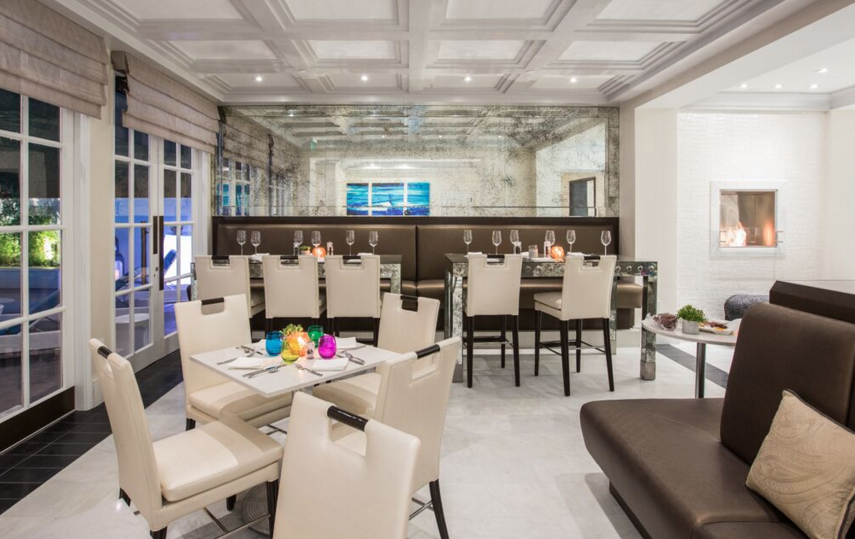 In the lobby lounge, you'll find a wide array of interesting concoctions, including the Mosaic Mule – Grey Goose Vodka with Bundaberg Ginger Beer and fresh lime juice.
The food opportunities are just as variegated. The Mosaic pommes frites are a favorite snack for their patrons…covered in Parmesan, parsley and truffle oil. The fried calamari is served with a house made batter and jalapeños and topped with sweet chili glaze.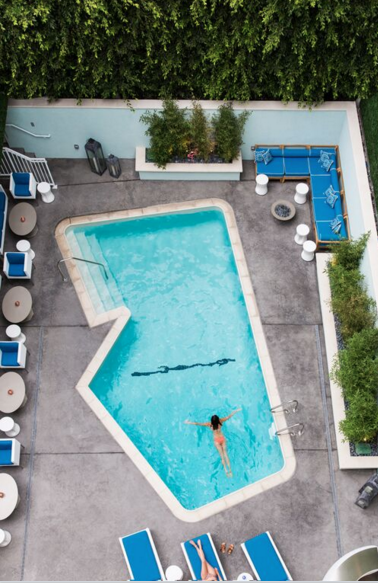 Perhaps the best part of the property is the Art Deco style pool located in the back of the hotel. The grand-piano shaped pool is surrounded by four geometric cabanas. A fire pit sits on the back right corner of the pool area as the entire wall is covered in greenery. Ultra lush bamboo lines the edge of the area to bring an abundant feeling of nature. Power outlets have been placed in each cabana so guests can plug in their laptops and enjoy a fantastic view.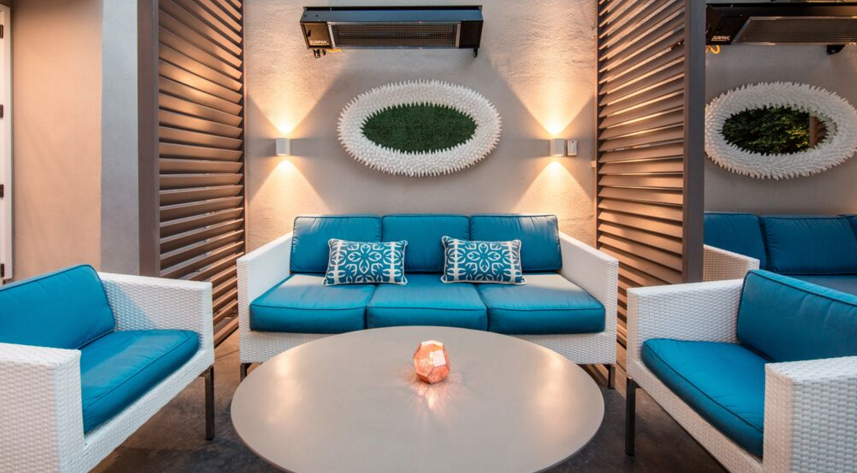 Intimate and cozy, the rooms at the Mosaic have a definitive charm all their own. Bvlgari bath amenities add to the ambiance. Each room comes with its own Nespresso machine for gourmet coffee anytime you need it, and the beds are adorned with Fili'Doro linens for maximum comfort and a great sleep.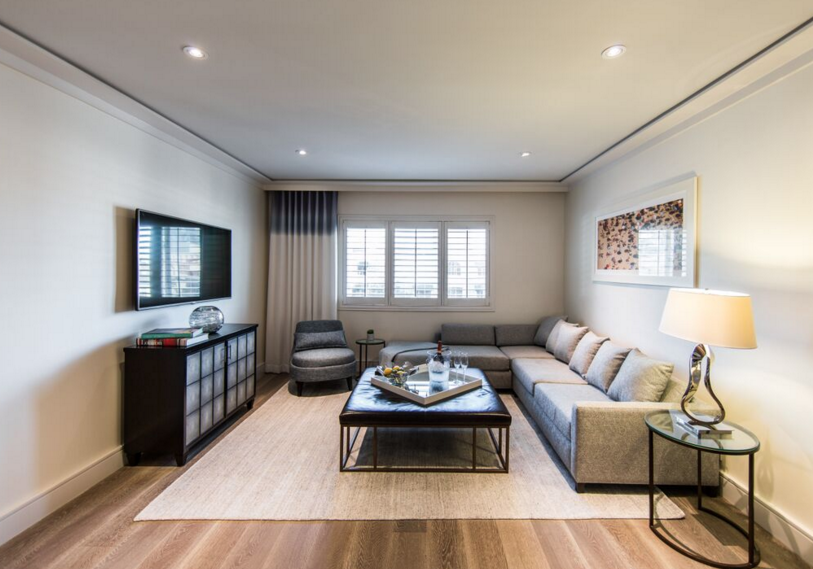 For the top of the line room at The Mosaic, look into the Pool Suite, a 2 bedroom suite with a dining room and living area. The 75 foot balcony overlooks the pool and has its own private entrance.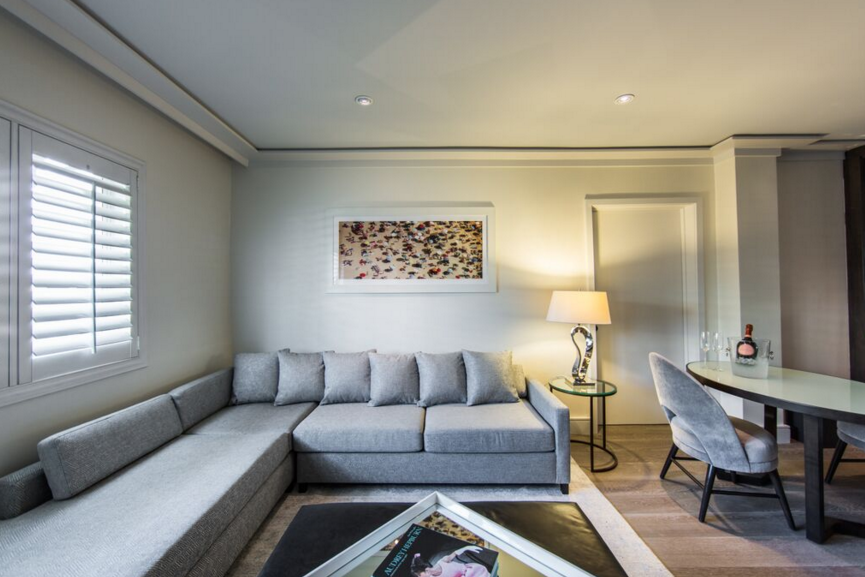 The Mosaic Hotel
125 S Spalding Drive,
Beverly Hills, CA 90212