Written by Susan Michals.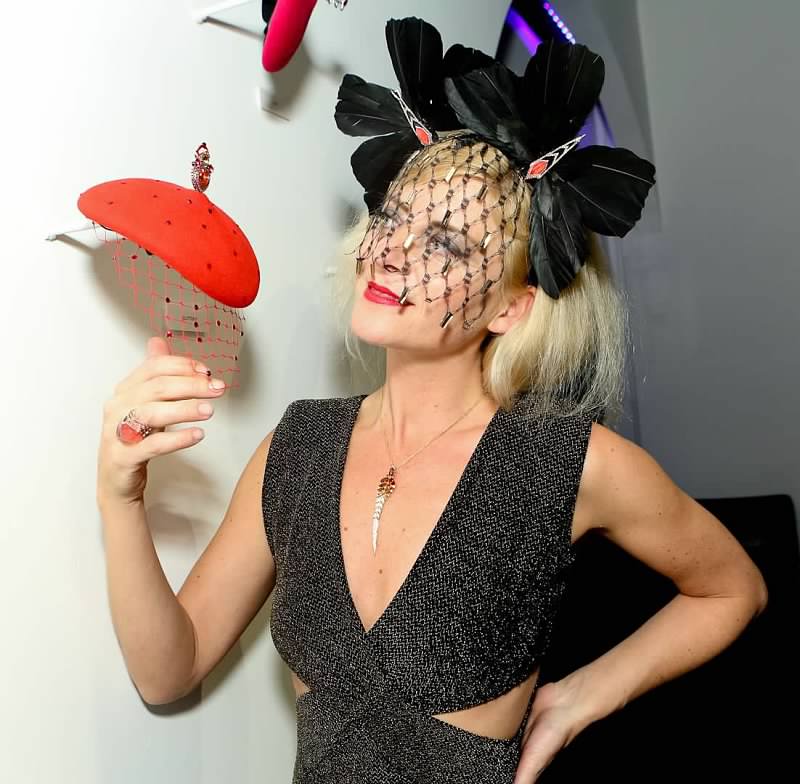 (Victoria Grant at Stephen Webster. Image courtesy Stephen Webster)
On Friday, October 30th, the eve of Halloween, British milliner Victoria Grant crossed the proverbial pond for some fun and frolic, L.A. style. Hosted by fantastical jewelry man (and fellow Brit) Stephen Webster, Ms. Grant opened her show "Titfa-Tat," a limited edition collection of couture hats and hat pins featuring iconic pieces from Webster's celebrated jewelry collections.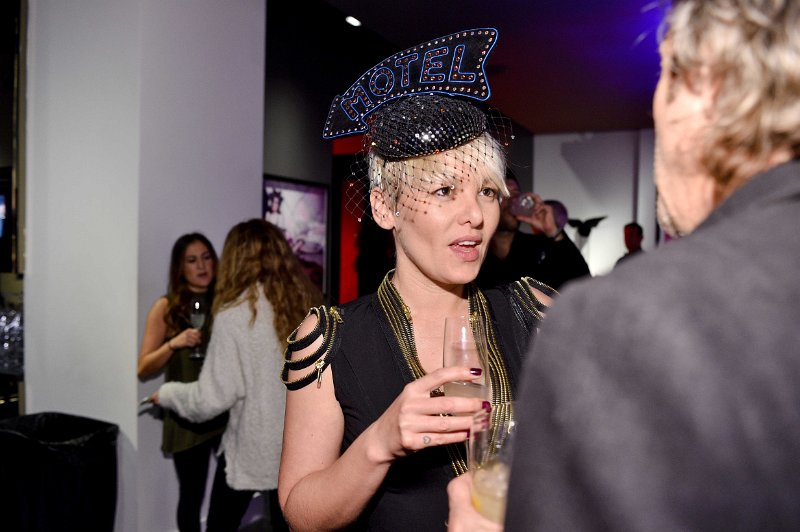 One of Ms. Grant's fabulous hats. Image courtesy of Stefanie Keenan.
Taking inspiration from nature, fashion, art and music 'Titfa-Tat' features hats, headbands and hatpins each adorned with pieces from the Stephen Webster collections 'Lady Stardust', 'Fly By Night', 'Magnipheasant' and 'The Seven Deadly Sins'.
To celebrate the collaboration, fashion activist and founder of WHOYOUARE, B. Åkerlund styled and worked as creative director on a series of portraits with burlesque artist Dita Von Teese wearing Grant's hats, shot at the iconic Madonna Inn by Vijat Mohindra.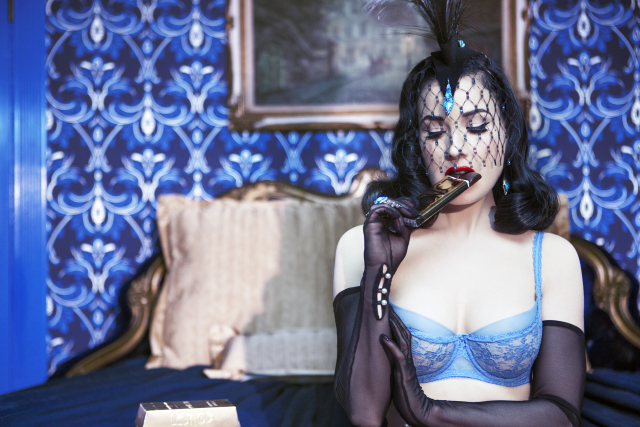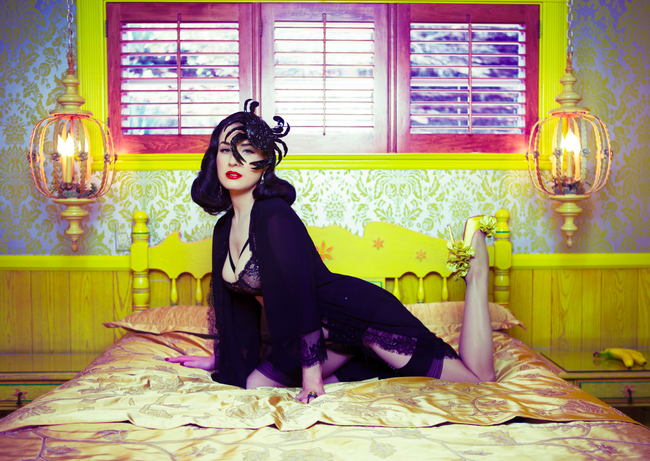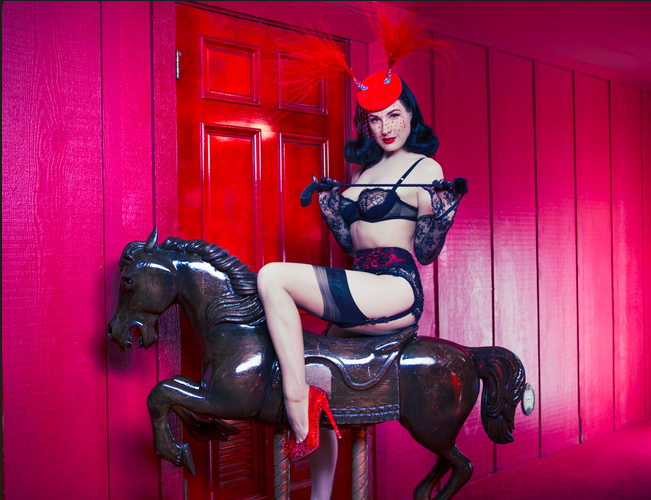 The photo series marks the fifth of an ongoing series of artist collaborations for WHOYOUARE, the new fashion application and online network for fashion and entertainment industry professionals. These photographs  – along with the full collection of Grant's head gracing works of art – will be on display through the end of November.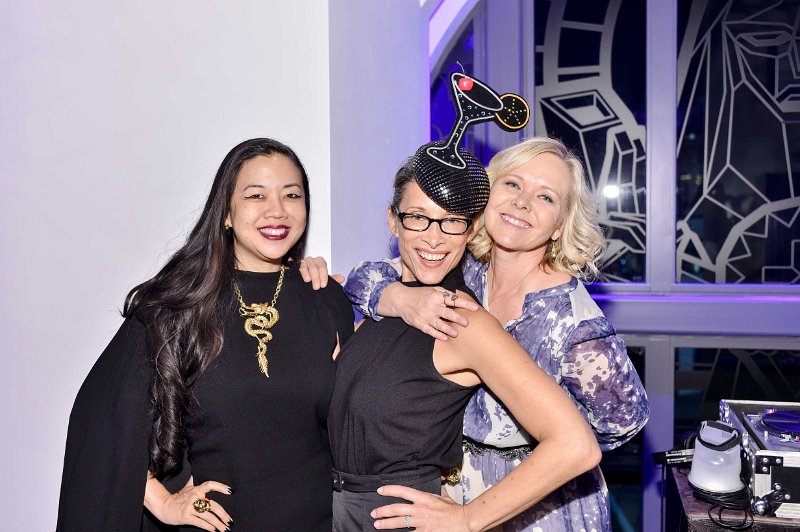 Ryh-Ming Poon, Eva DiShanni, and the author at Grant's Opening Night.
DiShanni wears one of Grant's creations. Image courtesy of Stefanie Keenan. 
"I've met a few mad hatters in my time" said Mr. Webster. "Some make hats, some look good in a hat and others become synonymous with their hat. None of them have combined the milliners craft, an impeccable sense of the potential of hats and a wicked sense of humor quite like Victoria. Collaborating with Victoria 'mad hatter' Grant has been a joy, a laugh out loud and above all, kept my head warm."
On hand for Grant's Hollywood debut were a sea of well wishers including art collector Jordan Bratman and designer Julia Clancey.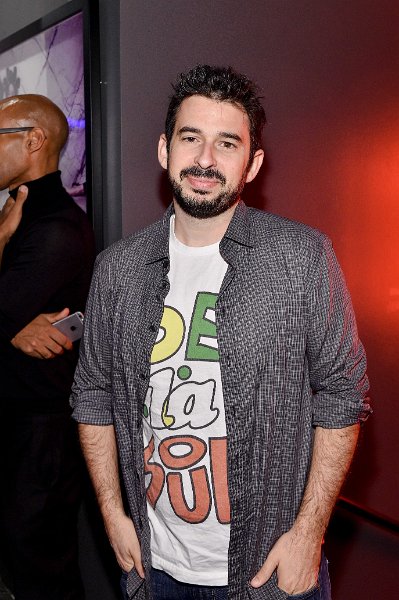 Art collector & producer Jordan Bratman. Image courtesy of Stefanie Keenan.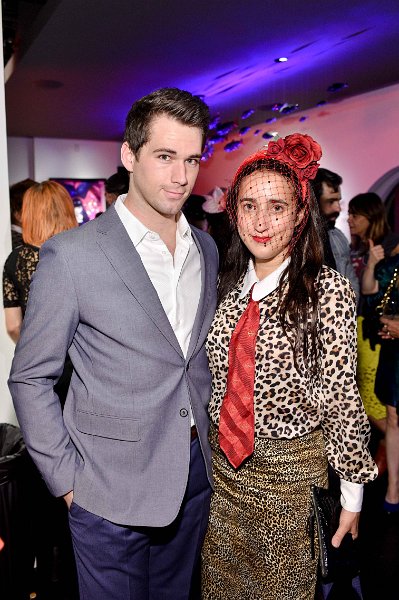 Designer Julia Clancey. Image courtesy of Stefanie Keenan.
"I've been obsessed with Stephen's jewel artistry even long before becoming a milliner," mused Ms. Grant.  I love his imagination and vision in combining the fiercely beautiful with such delicate considered precision.  His cuts and sharp curves are inimitable and a signature unto him alone.  Stephen's collections have always struck a cord within me.   Needless to say – it is a total honor and a great pleasure to be let loose in Stephen's vault of treasures – and to work with the ultimate diamond geezer himself!"