If the word "club" conjures images of ear-shattering music, dense smoke and multiple charges of FUI (Flirting Under the Influence), consider this article an aspiration setter.
The private members club is an elite place, soaked in prestige and exclusivity like the luxury private residence clubs which sits comfortably in the upper tier of the luxury fractional market.
Servicing only a small, select group of people, attaining membership isn't easy. And that's precisely the point.
"Most maintain their exclusiveness through an application process that begins with recommendations by at least two current members followed by an approval by the club's committee," says Vincent Lai, managing director of concierge service Quintessentially Lifestyle, Greater China.
"Those who are invited fulfill certain requirements, they usually have economic capital but most importantly they carry a lot of social clout," he adds.
"Membership allows one to dine, drink and play at a city's most exclusive addresses, with excellent facilities and usually a late license. The cache of knowing you've been let in — that's always a big attraction," says Emyr Thomas, director of Bon Vivant concierge service.
There are more exclusive clubs than these, such as The Giga Society, a high IQ club that is, in theory, only open to one in 1 billion people.
But this is a selection of some of the world's most exclusive clubs that don't require mammoth brains, special educational histories or other fortuitous qualifications.
Though for some a fat wallet would be advantageous.
Where Jerry Yang, Roger Waters and Kenneth Cole hang.
CORE (New York)
Fees: $50,000 registration fee + $15,000 per year
Members include former Yahoo CEO Jerry Yang, Roger Waters of Pink Floyd and fashion designer Kenneth Cole.
CORE, 66 East 55th Street, Manhattan, New York, United States; +1 212 486 6600
Cercle de Lorraine (Brussels, Belgium)
Fees: (€1,750) $2,414 registration fee + (€1,507) $2,078 per year
Offers excellent networking opportunities with heads of industries, royalty and Europe's most powerful economic influencers.
Cercle de Lorraine, Wolstraat 23, Brussels, Belgium; +32 2 374 6525
The Hurlingham Club (London)
Fees: Undisclosed
King Edward VII went pigeon shooting here. The club provides its members with first class social and sporting facilities.
However, you'll probably have to wait 15 years for a current member to resign or pass on before you can become a non-voting member, then another 15 years before being considered for voting membership.
The Hurlingham Club, Ranelagh Gardens, London; +44 20 7610 7400
For arty types with disposable cash. Exclusive indeed.
Silencio (Paris)
Fees: (€1,620) $2,235 per year inclusive of deluxe concierge service.
This cultural club dedicated to artistic events and concerts has a strict members recruiting policy, only accepting creative types who have shown a strong commitment to their professional fields.
How that's evaluated, we're not sure.
Silencio, 142 Rue Montmartre, Paris; +33 1 40 13 12 33

The Clubhouse (Buenos Aires)
Fees: $750 per year
A haven for sophisticated jet-setting party people, this club has gorgeous hotel rooms, a great steak restaurant and original works by Andy Warhol.
The Clubhouse, Palermo Soho, Buenos Aires; +54 11 4832 5276
Blacks (London)
Fees: £400 ($672) registration fee + £395 ($663) per year
Membership is by invitation only. In April 2014, the waiting period for consideration of membership was eight months.
Blacks, 67 Dean Street, London; +44 20 7287 3381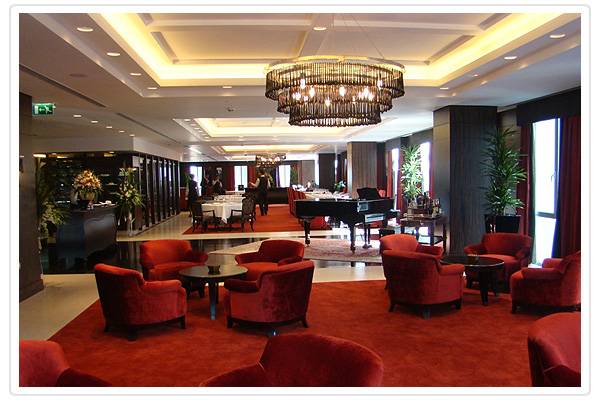 Capital Club (Dubai, U.A.E.)
Fees: Undisclosed
The premier private business club in the Middle East, membership is by invite only and applicants must be recommended by two present club members. Many global business deals have been signed here.
Capital Club, Gate Village 2, Dubai International Financial Centre, U.A.E.; +971 4 364 0111
Hong Kong haunt for the rich and richer.
Kee Club (Hong Kong)
Fees: HK$20,000 ($2,579) per year for annual membership; HK$50,000 ($6,448) for lifetime membership.
Members usually join through referrals, and once in, get access to exclusive events with celebrities such as Bill Clinton, Sting, Michael Jordan, Gwyneth Paltrow, Christian Louboutin, Mick Jagger, Chow Yun Fat or Joel Robuchon in attendance.
Kee Club, 32 Wellington Street, Central, Hong Kong; +852 2810 9000
Roppongi Hills Club (Tokyo)
Fees: ¥1.2 million ($11,697) registration fee + ¥180,000 ($1,755) per year + ¥500,000 ($4,874) refundable deposit on withdrawal of membership.
Offers a 360-degree view of Tokyo from a 250-meter-high perspective. Members include business and political leaders as well as ambassadors from more than 100 countries.
Roppongi Hills Club, 51F, Roppongi Hills Mori Tower, 6-10-1 Roppongi, Minato-ku, Tokyo; +81 3 6406 6000
The Club at The Ivy (London)
Fees: £500 ($840) registration fee +£1,200 ($2,015) per year
A great spot for celebrity spotting, members include George Michael, Elton John and Tom Cruise. David and Victoria Beckham had their engagement party here.
The Club at The Ivy, 1-5 West Street, London; +44 20 7836 4751