Photography & article by David Christopher Lee
Kaila Methven has awakened the Dominatrix in every woman through her timeless and sensual lingerie line. Kaila is a true artist in how she creates, designs and thinks. Entrepreneur Kaila Methven might be a KFC heiress; (Methven's family owned Rainbow Chicken Unlimited, a South African Company that at one time supplied 90% of KFC's chicken), but Kaila Methven is a success in her own right. She now runs two high-end lingerie brands: Madame Methven and Lactrodectus (LDKM)(madamemethven.com). Kaila is also gorgeous — both inside and out and extremely generous.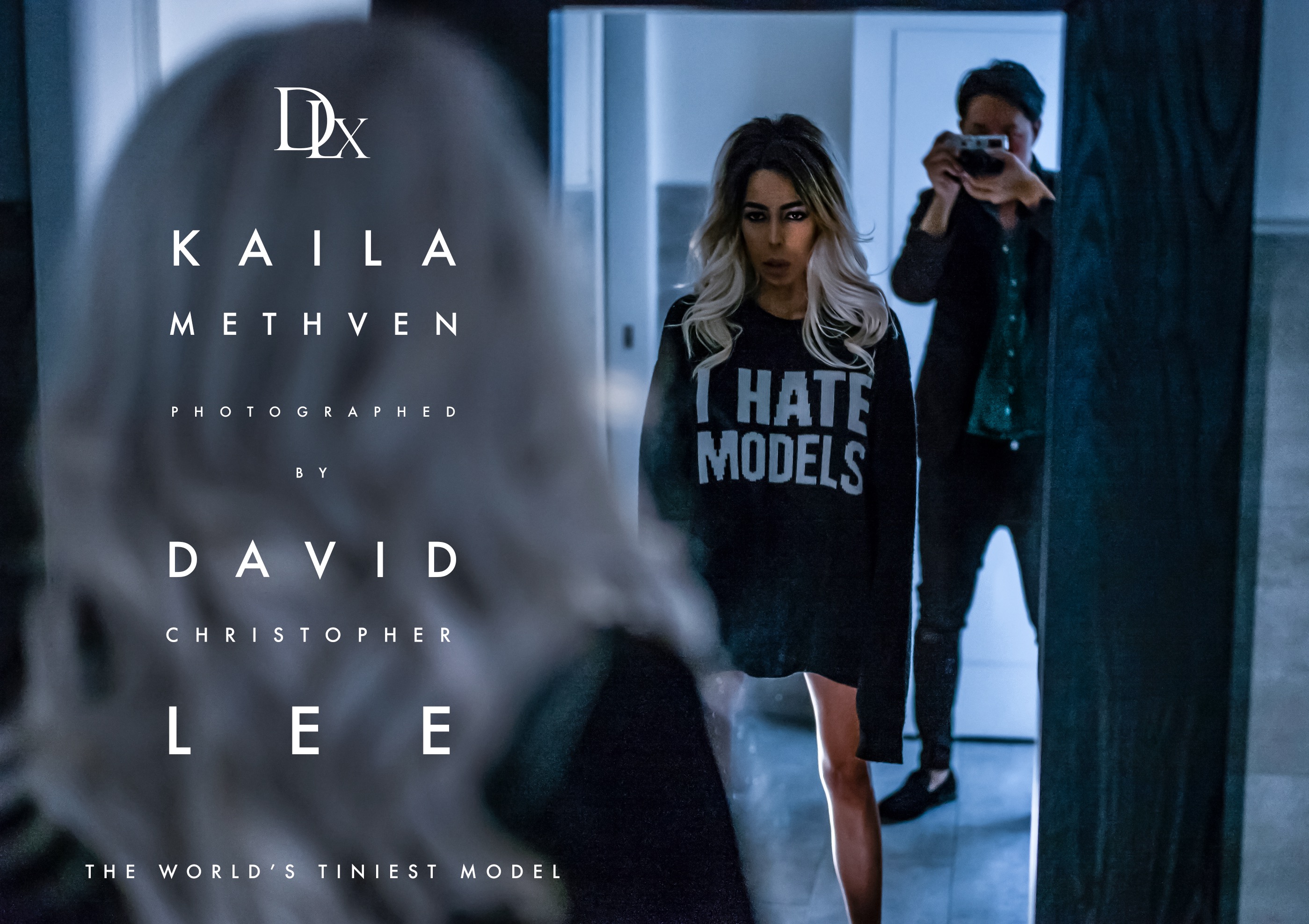 Through her knowledge, training, and talent, Kaila has created a stunning couture lingerie line. The fusion of high fashion and lingerie is a brilliant aesthetic.  'Madame' is the stage name for Kaila Methven. It refers to women in artistic occupations or a dominatrix. Methven is a dominatrix when knowing what sells and how to create an incredibly successful company. She represents women's empowerment, sensuality, and the magical experience of one's sexual desires through her lingerie. Her line is classy and couture. It might all look effortless, but Methven never stops working or learning. It has paid off. Methven has combined her romantic and seductive style with fine intimates to create one timeless lingerie brand. Each piece is custom-made and represents authentic artistry.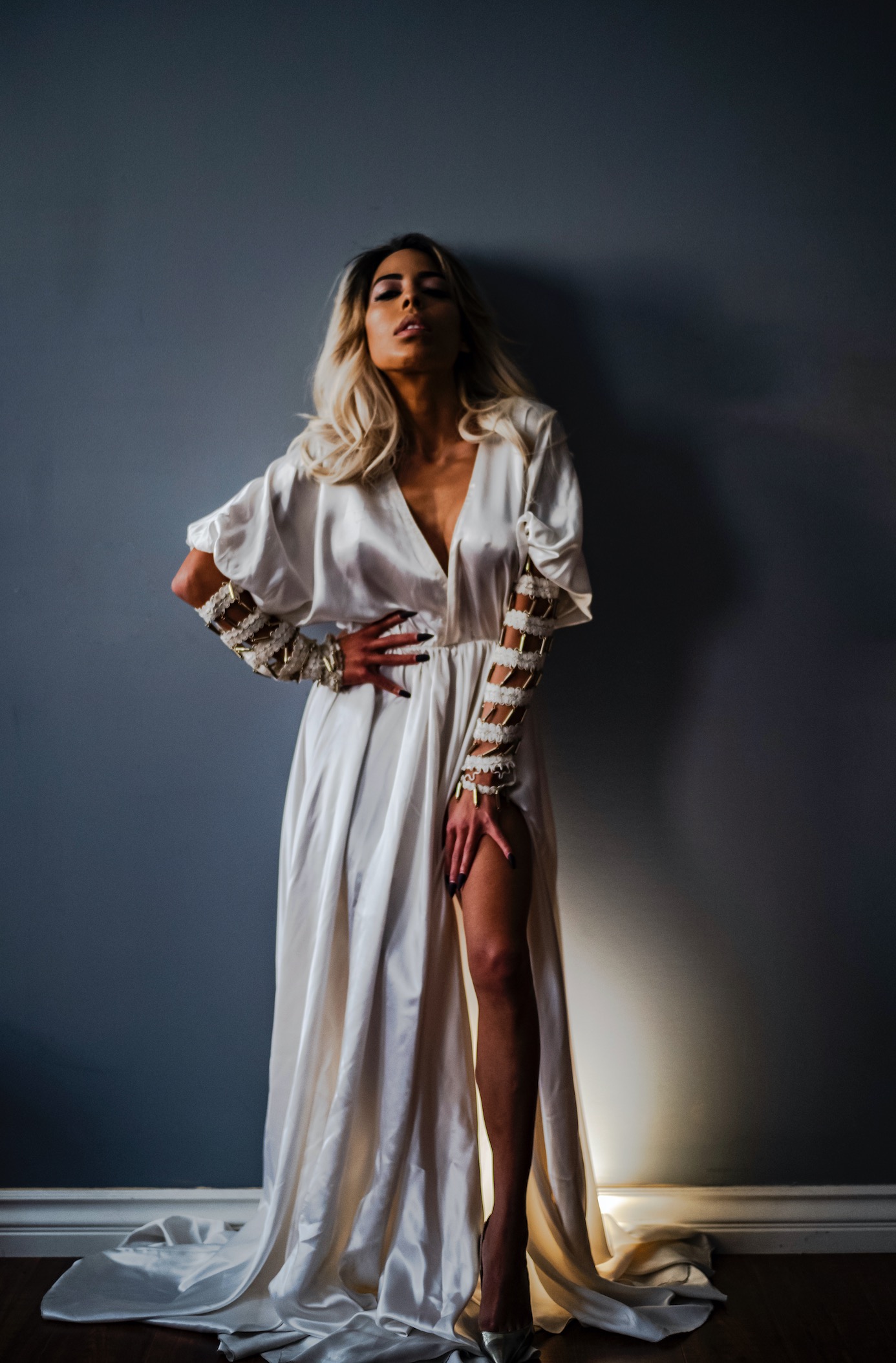 Destination Luxury: You have quite an eclectic background and have lived all over the world. Can you tell me where you were born and about where you have lived?
Methven:  I was born in Beverly Hills and that's where I live now, but when I was a teenager I moved to Paris to live with my father for a few years.  I have travelled the world to Shanghai, Berlin, London, Amsterdam, South Africa, Hong Kong, Hawaii, Mexico, Morocco, Tunisia, Brussels, Jamaica, Spain, Greece, Milan, and the list goes on its endless.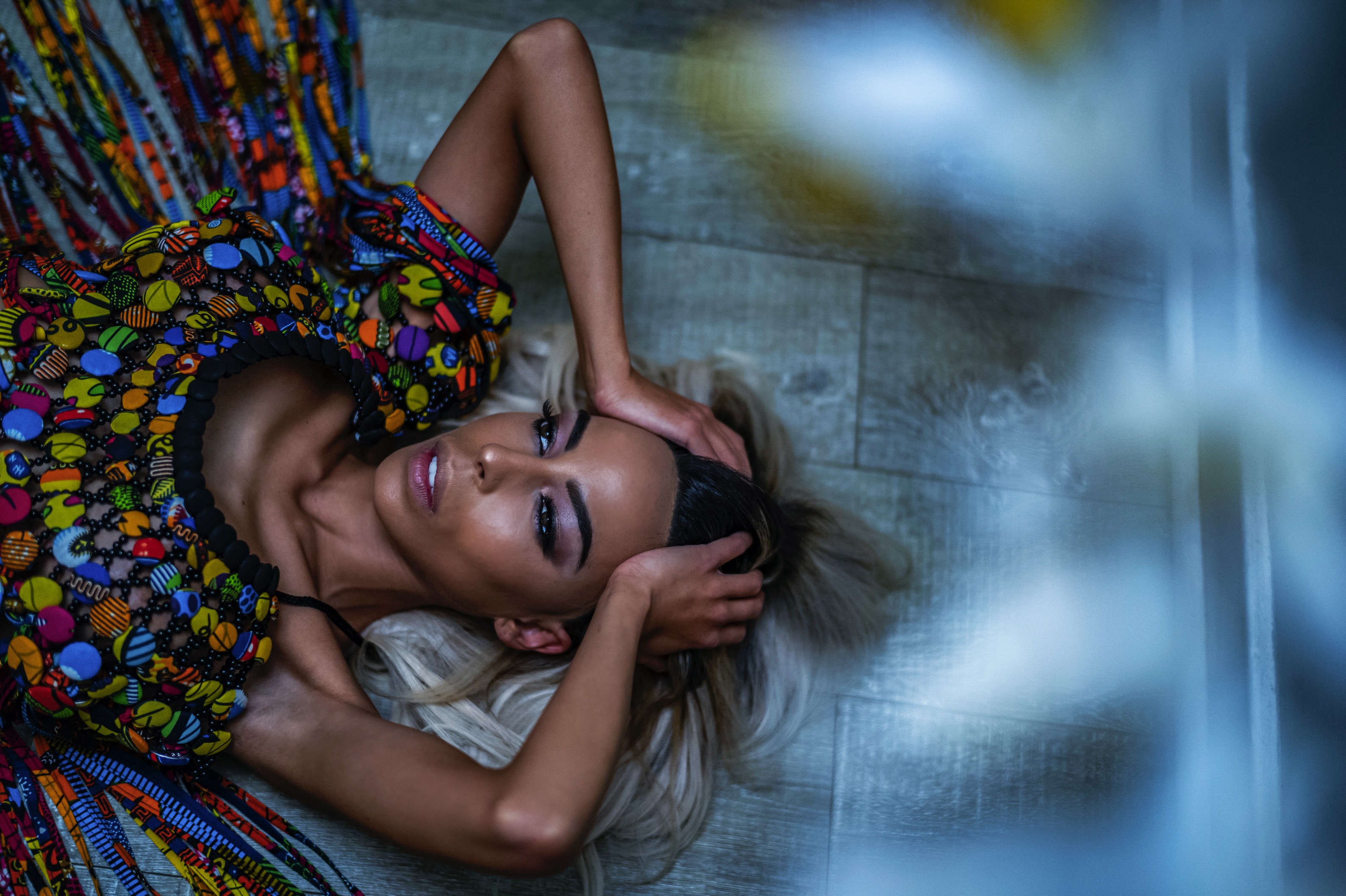 Destination Luxury: What is your inspiration?
Methven: I'm inspired by countless things, one of my biggest inspirations is wealth and diamonds, the idea of privilege inspired my million-dollar bra. I'm stimulated by the desire to create something for the female form that contributes to inspiring intimate moments.
Destination Luxury: You own a very successful fashion line. How did you find your passion for fashion? How did you start your business?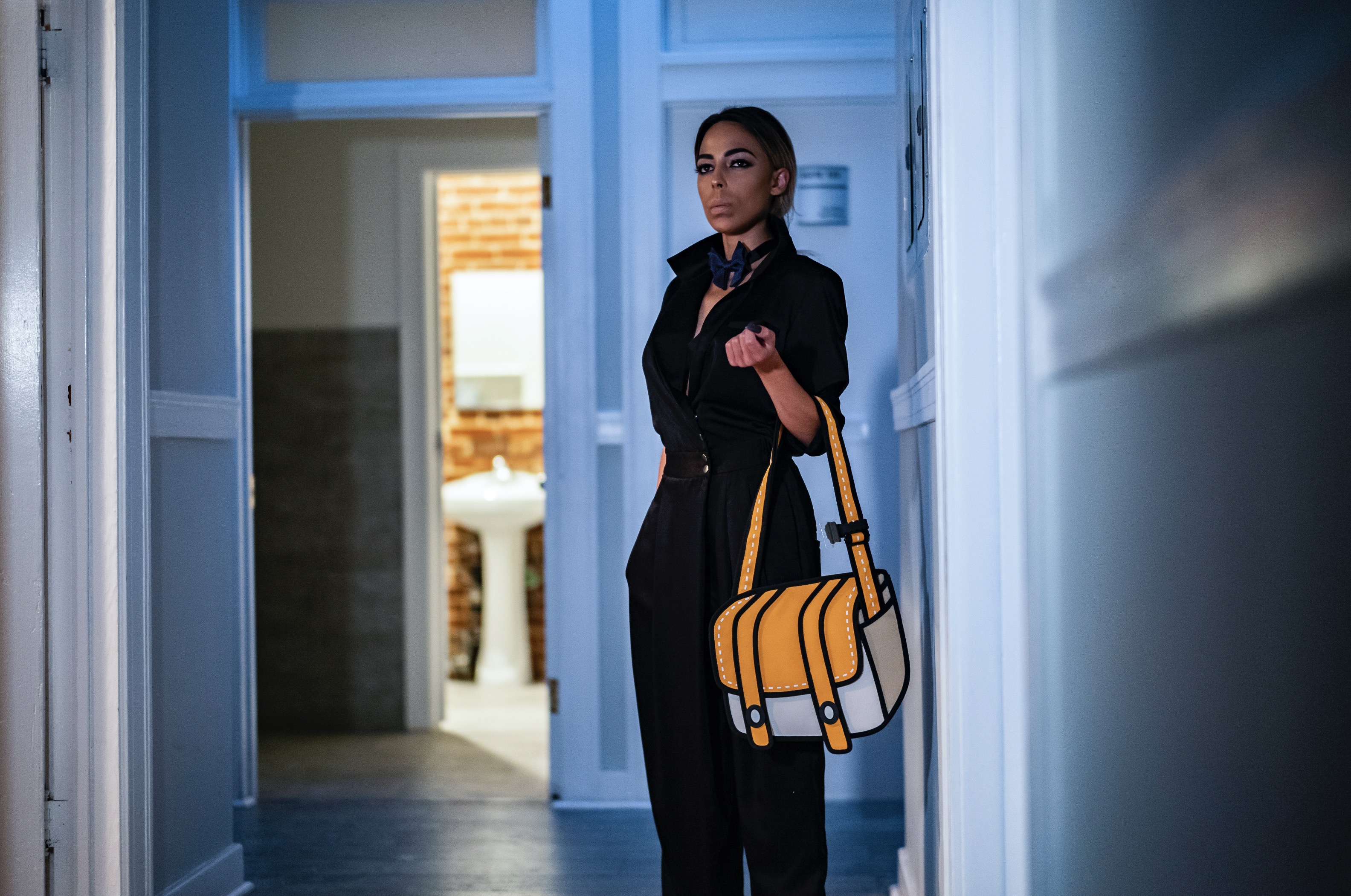 Methven: I was first inspired by a Dior catwalk I interned for when I was a teenager, once I had firsthand experience of the craft and rewards of hard work, I instantly knew that was my calling. When I moved back to LA I opened up my own atelier in downtown LA, I filled the space with my designs and created a website and before I knew it I was getting appointment after appointment and celebrity clienteles, It was so overwhelming and exciting.
Destination Luxury: How would you describe the concept of your line?
Methven: What type of materials do you use? The concept behind my line is the idea of being able to recreate yourself, embracing self love and confidence. I use a lot of hand beaded fabrics and hand sewn featured fabrics which have been carefully selected from Paris, the materials are both delicate and extravagant.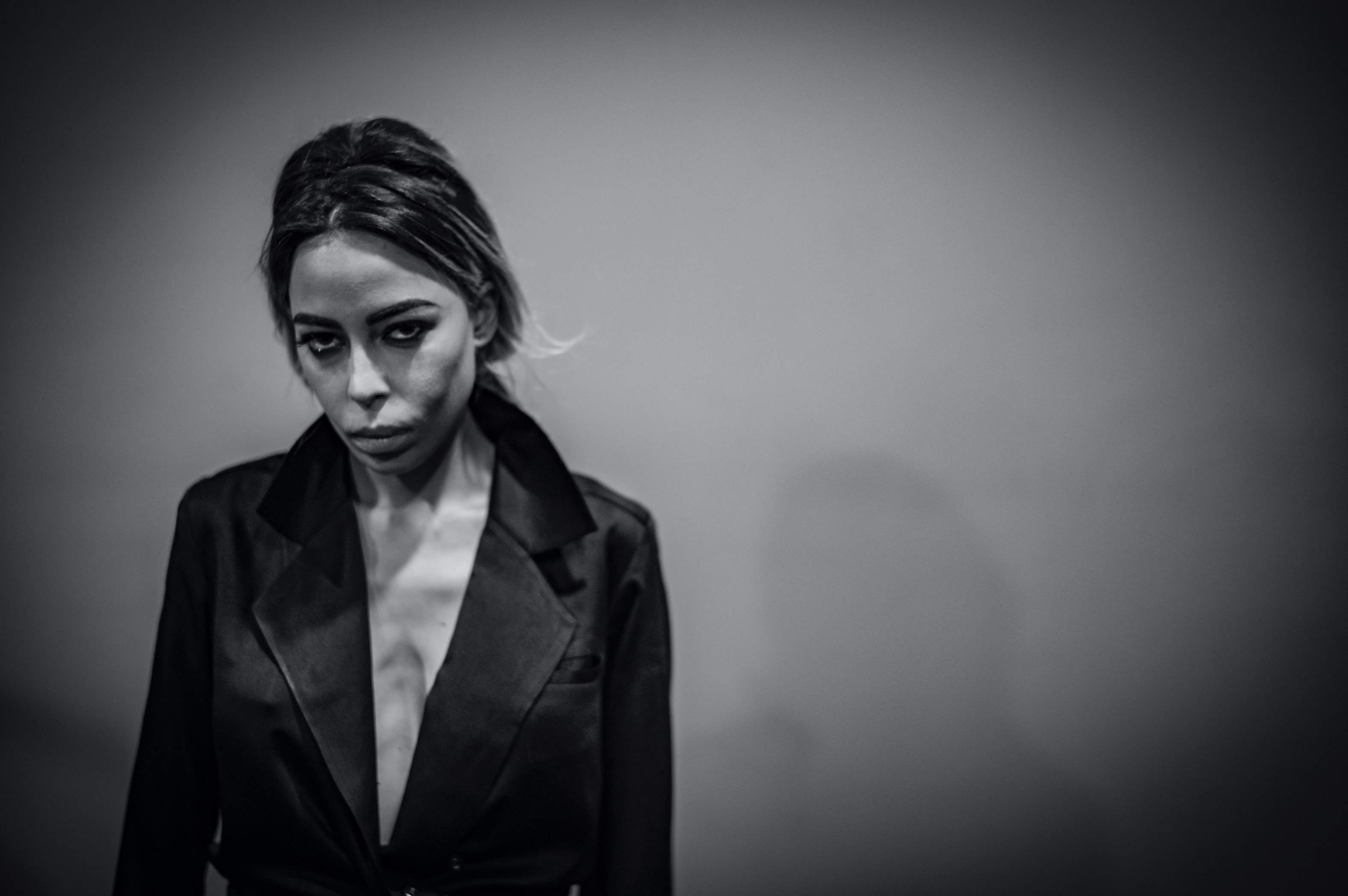 Destination Luxury: How would you define your style?
Methven: Personal style isn't just given to anyone, you either have it or you don't. I love to wear black as I feel colors are overrated. My preferred outfits are a sexy black suit or a figure-hugging black dress. I don't leave the house without my Louboutin heels and I must wear my hair big to finish off my look.  

Destination Luxury: What does luxury mean to you?
Methven: Luxury is wearing or having something that makes me feel good, something that gives me pleasure and comfort like my lingerie pieces.
Destination Luxury: What is your favorite city and why?
Methven: Every city has its perks but for me it has to be LA because LA is the city of angels and its where the stars are born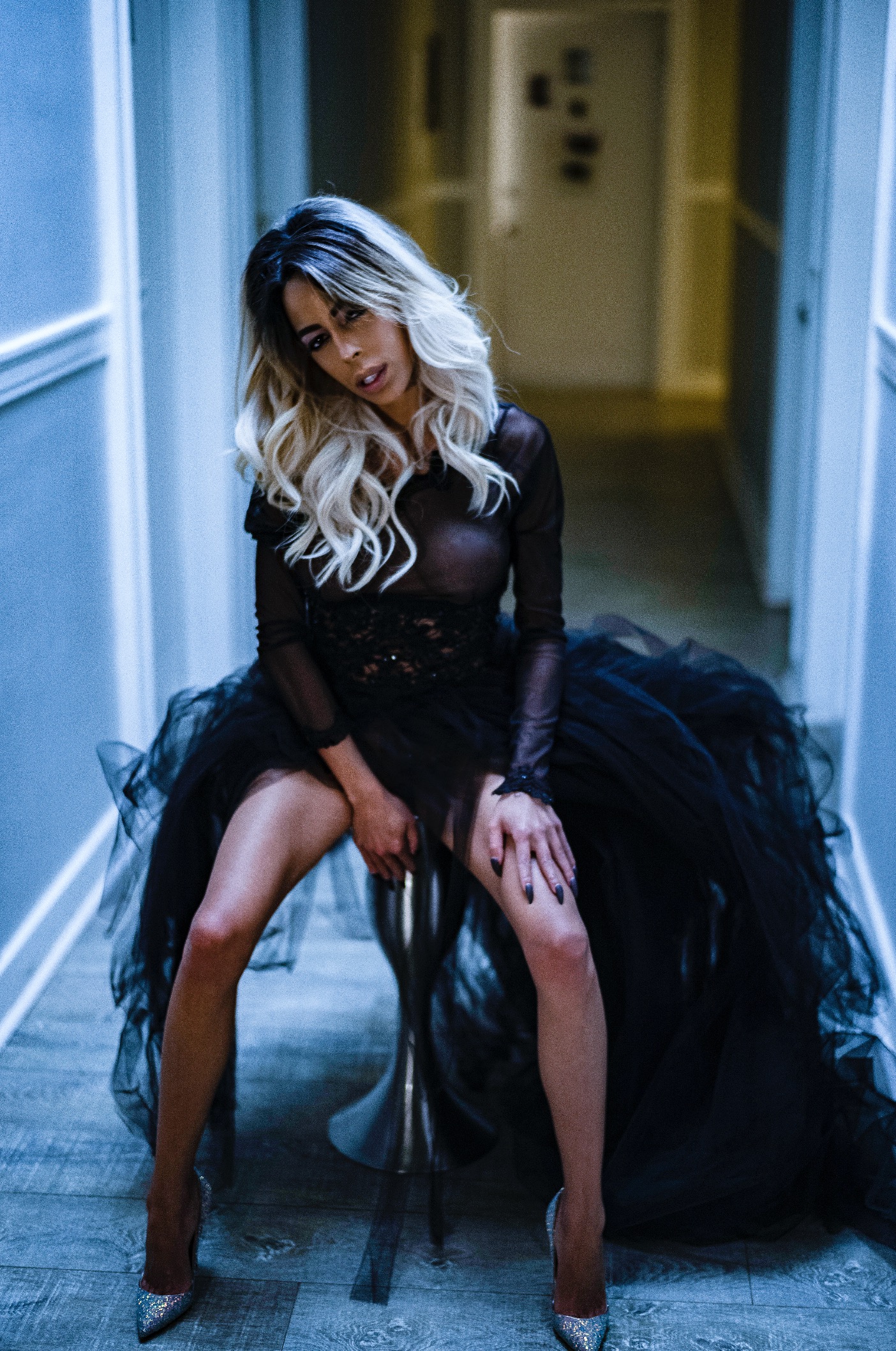 Destination Luxury: What do you like about Los Angeles?
Methven: I love the diversity, the places to eat, LA is home to very influential fashion designers and apparel manufacturers, it's a major fashion hub, and plus it's sunny all year round!
Destination Luxury: What do you like about New York?
Methven: I'm in love with the big apple, I love the individual fashion and personalities of New Yorkers, the food, the bars, the nonstop partying, it's the city that never sleeps
Destination Luxury: How did you get into acting and modeling?
Methven: I never saw myself acting or modeling but one thing led to another in my fashion career and it happened so unexpectedly but it something I love doing. I've modeled for magazines such as playboy, maxim and other great fashion magazines. I never stop finding new ways to grow, I started taking acting lessons and it was a great place to network.
Destination Luxury: Who are some of your favorite designers?
Methven: I have a lot of admiration and respect for Emilio Pucci, John Galliano and Jean Charles de Caster Ibajac. I'm really impressed by how each of those designers take risks, show emotions and express how they feel through the art of design. They're excelling because they're out of the ordinary, they don't follow the same procedures as other    brands do. This is something I highly respect because it takes a lot of courage and fortitude to stand out from the crowd.
Destination Luxury: What is a typical day in your life like?
Methven: Its non-stop from the minute I wake up. Now I'm being stocked in some prestigious boutiques in Los Angeles, I've been working around the clock with my designer Nav Bains, who at the moment is based in London.
We're currently at the design selection stage. I love her designs they're unique and distinctive and fit my design ethos we work well collaboratively. While my designer overlooks the design process it gives me the chance to work on my other aspirations such as acting and modeling.
Destination Luxury: Who do you look up to?
Methven: I look up to many people but someone recently entered my life who opened up my eyes spiritually, also my executive manager Brihanna Jayde and my Designer Nav Bains who have been by my side since the beginning, these girls are a world of wonder and I'm very blessed taking this journey with them.
Destination Luxury: How have your parents influenced you?
Methven: My mom taught me hard work and my father taught me to be humble
Destination Luxury: How did you build your social media following?
Methven: I am very active on social media, interacting with my followers is one of my priorities because it is so important to me for my followers to know that I am actively engaging with them and providing them with fresh inspiring content.
Destination Luxury: What are some of your favorite restaurants?
Methven: My favorite restaurant is in Paris called Le Petite Cuere in French (Adorable Heart). My second would have to be anything Exotic, Mediterranean, and Tunisian my background. I love Thai, and Mexican too! Don't get me wrong I remain faithful to In and out Burger, as a true American.
Follow Kaila on Instagram.