SUCCESSFUL, INSPIRATIONAL MOTIVATIONAL SPEAKERS.
Men and women alike sometimes struggle with finding their life's purpose.  Difficulties from childhood may be holding you back, or you may feel unworthy because of a relationship.  No one should ever feel this way.  There are men and women who firmly believe that everyone has a beautiful purpose in life.  The following sixteen men and women are some of the best motivational speakers in the world.
16. BYRON KATHLEEN REED – one of the best speakers.
As a woman who has suffered through depression, Byron offers a relatable experience for the current generation to understand and connect with.  Unfortunately, Byron's children experienced depression, paranoia, and rage, which is what provoked her depression.  After a stint in rehab, Byron came out a stronger, self-assured woman.  She took it as her mission to spread her story, the good and the bad.  She states that you cannot acknowledge her success without addressing her demons.  While she would never venture back to her dark days, she realizes that she would never have reached her sanity without that experience.  A Thousand Names for Joy; Love, Sex, and Relationships; and Who Would You Be Without Your Story are her top selling books.
15. STEPHEN COVEY.
Most famously known for his book, 7 Habits of Highly Effective People.  The success of this book prompted him to write a book about the "8th habit," as well as a notebook to accompany his original novel.  Stephen is a man of integrity and genuine behavior.  He believes that happiness is found when you are at peace with your home and work life.  If you want to learn great leadership qualities and techniques to succeed in the career world, you must listen to his lectures.  Sadly, this beautiful soul passed away in 2012, but his books and lectures are as important today as when they were first spoken. He is one of the best speakers.
14. DR. JOHN DEMARTINI.
Traveling to over fifty countries, Dr. Demartini speaks on behavioral science 300 days out of the year.  He is a world-leading behavioral expert, which allows him to help people change their habits and better their lives.  He speaks to crowds about how their attitude is reflected in their physicality.  Furthermore, he spreads the word that a humble attitude is the best way to find success.  Success does not come to men who try to better themselves by degrading others.  His novels have been translated into twenty-eight languages- The Breakthrough Experience, Count Your Blessings, and The Heart of Love are just a few.
13. MARSHALL SYLVER.
Growing up, Marshall knew the true definition of difficulty.  His family had more than ten individuals living a small space, often times going without electricity and other modern essentials.  With his large family, he was often put on the back-burner, but he did not cause a fuss.  He realized that as long as everyone was alive and well, he did not have a right to complain.  He brought these values into his career as a motivational speaker and hypnotist.  His ability to control and provoke the mind is uncanny.  Known as the top hypnotist in the world, Marshall continues to spread his values.  Passion Profit Power continues to be sold across the world, which helps continue his legacy.
12. NAPOLEON HILL.
Although Napoleon Hill has been deceased for over thirty years, his teachings are still prevalent today.  He has continued to inspire many up-and-coming motivational speakers, because his speeches are timeless and powerful.  When Napoleon passed away in 1970, his novel Think and Grow Rich had already sold over twenty million copies.  During the 1970's, that was an incredibly successful number of novels to have been sold.  This novel continues to be one of the most popular books on success.  Napoleon found success in self-worth, which he believed was reflected in your financial situation.
11. JACK CANFIELD.
While his name may not seem too familiar, you will recognize Jack Canfield's novel series that he helped to create.  Chicken Soup for the Soul is one of the most successful series for every age group.  His books talk about self-worth, love, hope, growing up, and finding peace in difficult situations.  For the past sixteen years, these books have continuously been on the top 150 best-selling novels list, which is quite an accomplishment.  Jack speaks about the importance of finding love and hope in all that you encounter.  He acknowledges that life can become difficult and painful at times, but he spreads the message that light is always at the end of a dark tunnel.  Along with co-writing Chicken Soup for the Soul, he founded and created the Transformational Leadership Council; a group of individuals whose goal is to better the world, one task at a time.
10. JIM ROHN.
One of the most well-known motivational speakers, Jim Rohn has not only inspired others to better their lives, but he has inspired many to become motivational speakers.  Jim speaks on the importance of finding your passion, because your passion will lead you to brighter days and successful days.  He spreads the word that financial success does not mean happiness; happiness means being content with your body, mind, and soul.  His speeches have been known to create a stir in people's souls, and they go out and brighten their future.  His inspirational speeches show that it does not matter where you come from; what matters is where you end up.  Philosophies for Successful Living and The Seasons of Life are two of his most loved books.
9. DR. WAYNE W. DYER.
While Dr. Dyer has written several books, it is his PBS specials that have spread his important messages.  Dr. Dyer has spoken on tour, he has sold audiotapes, he has written books, and he has created a loving family.  He speaks of the importance of staying grounded and surrounding yourself with loved ones. He scatters within his speeches personal stories, which is how the audience feels a connection.  He is the type of man that comes across as genuine and easy to converse with.  His childhood was a difficult one, growing up financially stunted. However, he did not let that define him, and he continues to preach that everyone has the power to better their future.  Several of his most popular specials are The Power of Intention; Change your Thoughts, Change your Life; and Your Ultimate Calling.
8. ZIG ZIGLAR.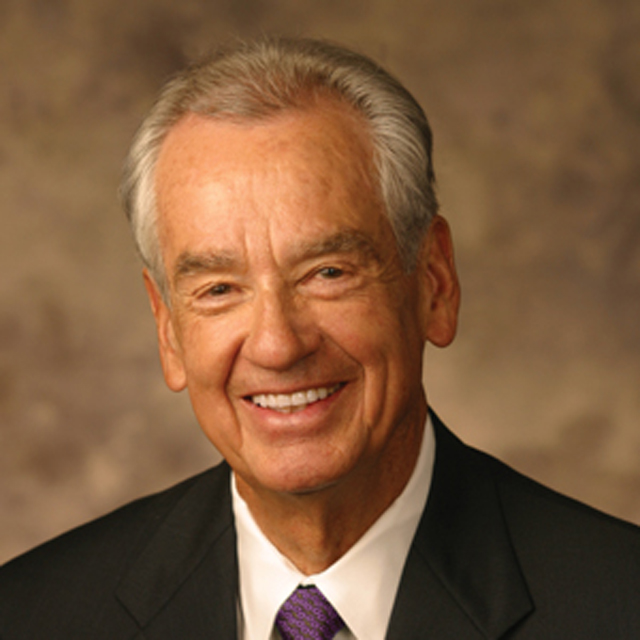 Do not let Ziglar's old age detour you from attending one of his conferences.  He speaks in ways that attract every generation, sex, and race. He has traveled over five million miles, speaking to hundreds of thousands of individuals.  His speeches revolve around self worth and how you must find the power within you to succeed.  While accomplishing your goals, he heeds you to stay humble.  Ziglar explains that become too self-involved will lead you down a dangerous and dark path that is hard to recover from.  Unfortunately, Ziglar passed away two years ago, but his speeches are still relevant and important.  Raising Positive Kids in a Negative World is one of his most purchased and quoted books.
7.  ARNOLD SCHWARZENEGGER.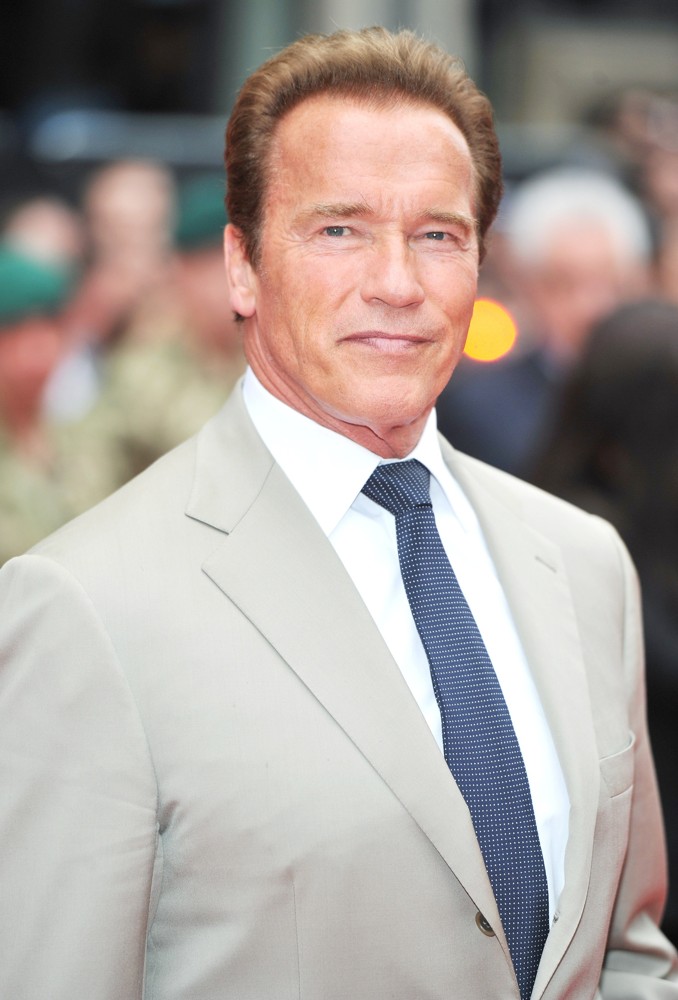 Many do not know that California's former governor is a motivational speaker, but it makes sense that he speaks to inspire.  Arnold was told that he would never amount to anything; that he was just another boy.  When he was told that he would never become a professional body builder, he gave a smile and accomplished the feat.  When critics said that he would never succeed in the film industry, he shrugged and spoke one of the most famous lines ever uttered, "I'll be back."  When he was told that he could never become a politician, he created a campaign and became the governor of California.  Through all the naysayers and negativity, Arnold has kept on keeping on.  He now speaks regularly on the strength that everyone must find within themselves to reach their goals.
6. LES BROWN.
Adopted as a baby by a single mother, Les Brown was brought up knowing that love and appreciation went a long way.  He, along with his twin brother, were abandoned in a closed building.  Two babies left to fend for themselves; probably left with the intention of death. However, Les and his brother were found and saved.  Les' mission is to save as many souls as he can.  He speaks of loving all those that you come in contact with, especially yourself.  He speaks on the importance of self-confidence and appreciating the life that you were given.  He finds hope in turning a negative situation to a positive event.
5. ERIC THOMAS.
A man who epitomizes the "rags to riches" theme is Eric Thomas.  He was a high school drop out; an unemployed, uninspired boy.  He fluttered from job to job, never investing in a career.  However, that all changed when he found his passion.  He believes firmly in the "work hard, play hard" attitude.  If you want to be able to do what you want, you must do what you need.  His speeches are brutally honest, which is what draws a lot of people to him.  It is evident that Eric genuinely wants the best for every individual in the world, and he does not hold back from spreading that love.
4. NICHOLAS JAMES VUJICIC.
As an Australian Evangelist, Nicholas Vujicic has traveled to over sixty countries on five different continents.  Nicholas was born with a rare disorder, tetra-amelia syndrome, which is the absence of all four limbs.  Growing up, he faced bullying, disrespect, and confusion. However, he overcame every obstacle that was placed in front of him with grace and humbleness.  His nonprofit organization, Life Without Limbs, was founded when he was seventeen.  His motivational speeches revolve around finding peace and happiness in the midst of trials.  He preaches to always stay hopeful, no matter how dark the situation may seem.  He has published several books (Life Without Limbs:Inspiration for a Ridiculously Good Life being his most successful), and he has created and produced several films (Life's Greater Purpose, No Arms, No Legs, No Worries, and The Butterfly Circus).  His speeches are raw, to the point, and inspiring.
3. BOB PROCTOR.
Bob Proctor is often referred to as one of the most successful men in the world.  He created a name for himself, despite the trials he endured.  Bob found much of his inspiration through Napoleon Hill, another motivational speaker.  Bob was given Napoleon's book during his mid-twenties. When he finished the book, he felt that he had found his purpose.  His passion was fueled and he wanted to be the spark in other people's lives.  Because his passion has never diminished, he has gone on to create great and powerful projects.  A co-founder of the Proctor Gallagher Institute, Proctor has continued to touch lives and speak about the importance of helping others.  By helping others, Bob believes that you will also be helping yourself.  Born Rich  and You Were Born Rich: Now You Can Discover and Develop Those Riches are two of his most successful and adored books.
2. TONY ROBBINS.
Growing up in a troublesome home, Tony left his house at the young age of seventeen.  He recalls the story during many of his speeches;  describing the feeling of running out the door as his mother chased him with a knife.  Using his trying childhood to create something positive, Tony became involved with Jim Rohn's, another motivational speaker, career.  Tony grew tremendous respect for John, which spurred his motivational speaking career path.  Tony has written several best selling books, Unlimited Power and Awaken the Giant Within.  Through his works, he speaks of self worth, and he encourages individuals to find their ultimate health and passion.  Tony teaches several techniques that will help you succeed in all facets of your life.  While he has made several appearances on television, he created a reality show about the process he goes through when helping people reach their full potential.  Unfortunately, the show was cancelled after two seasons.
1. OPRAH GAIL WINFREY.
Arguably the most influential and motivational speaker of all time, Oprah Winfrey has touched and healed numerous lives.  Whether you are or are not a super fan of Oprah's, you know her name and what she stands for.  Her childhood was difficult and trying, but she did not let that detour her path.  The Oprah Winfrey Show began airing nationally in 1986, and she has continued since to be in the media realm. From creating her own television network to creating her own magazine to writing numerous books, Oprah has used her trials to create a connection with the world.  She is not just a nationally known name, but she is world-wide phenomenon.  Alongside her reality-based television appearances, she has starred in several films.  The emphasize her impact and importance, the "Oprah Effect" has become a coined term.  If your name, novel, film, charity, function, or product is mentioned from her lips, you will likely become an overnight sensation.  Oprah's net-worth has long surpassed 3 billion dollars.
Which of these motivational speakers would you love to hear speak?  Leave your comment below.
Related articles