From jet skis and wake boards, to kayaks and paddle boards, there's a wealth of activities to enjoy when you drop anchor offshore during a luxury yacht charter.  As the 2016 Mediterranean yacht season begins, we take a look at must-have toys to experience on your charter yacht this summer. Check out five of the superyacht toys that are sure to make a splash in 2016.
While a superyacht offers the best way to experience the seas, life beneath the waves remains enigmatic and undiscovered. That's where the Yellow Submarine from Y.CO comes in: purpose built for use with a superyacht, this underwater explorer can carry 4/5 people and reach depths of up to 160 metres. The submersible is built to military standards and can dive for up to eight hours.
Hours of entertainment can be had with the right inflatables, especially those designed for group use, such as the fun inflatables from Crazyshark. A bright yellow and purple inflatable, their Crazy Octopus can cater for up to six passengers, either sitting or kneeling. As the yacht's tender tows you, the aim is to hold on for as long as possible!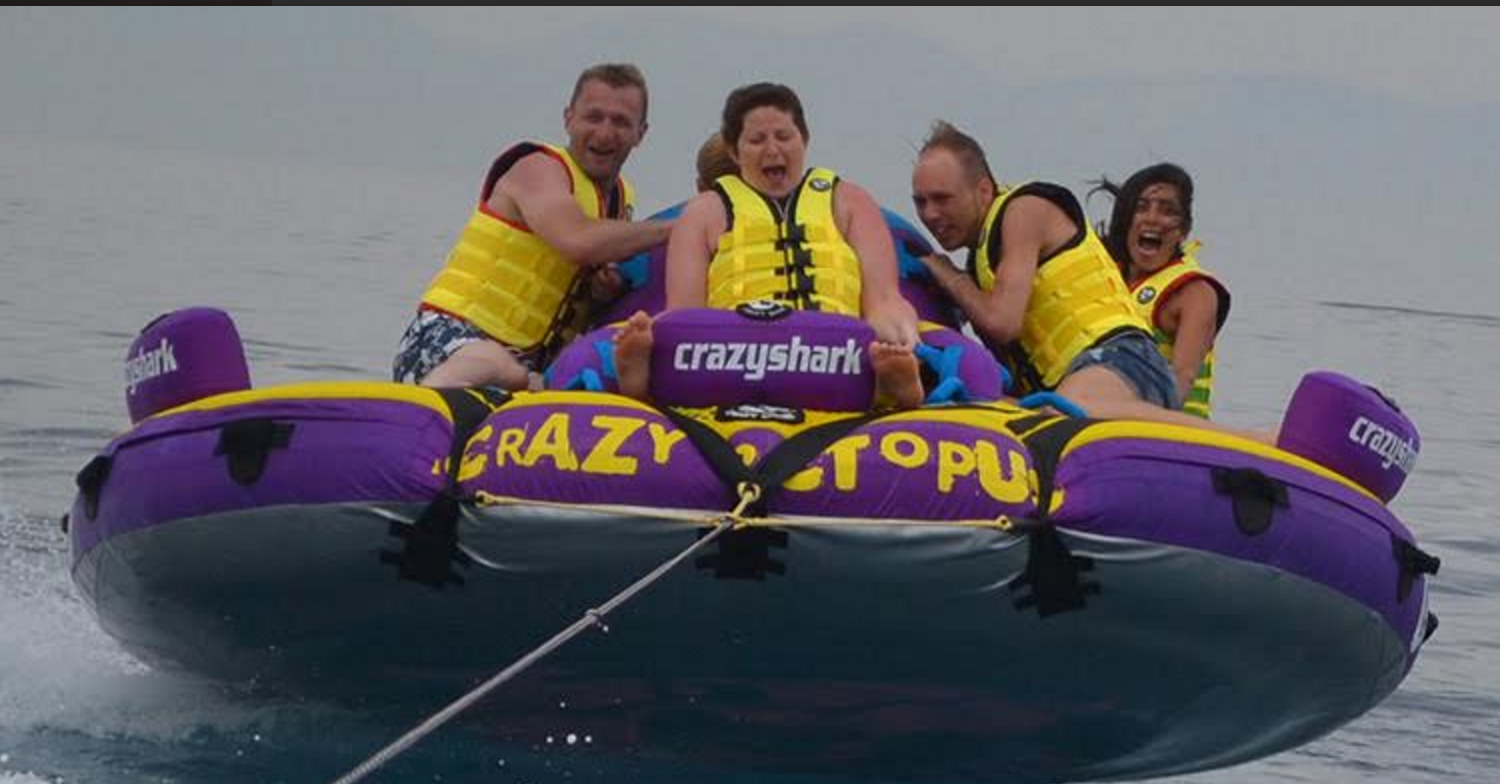 When one inflatable just won't suffice, create a whole circuit of them. Aquaglide's Aquapark 190 is incredible: a triple-circuit design, boasting slides and activity centers, including an inflatable volleyball court, something akin to a hamster wheel for humans, and best of all, the 'Blast II', which emits a force of air to blast users skyward.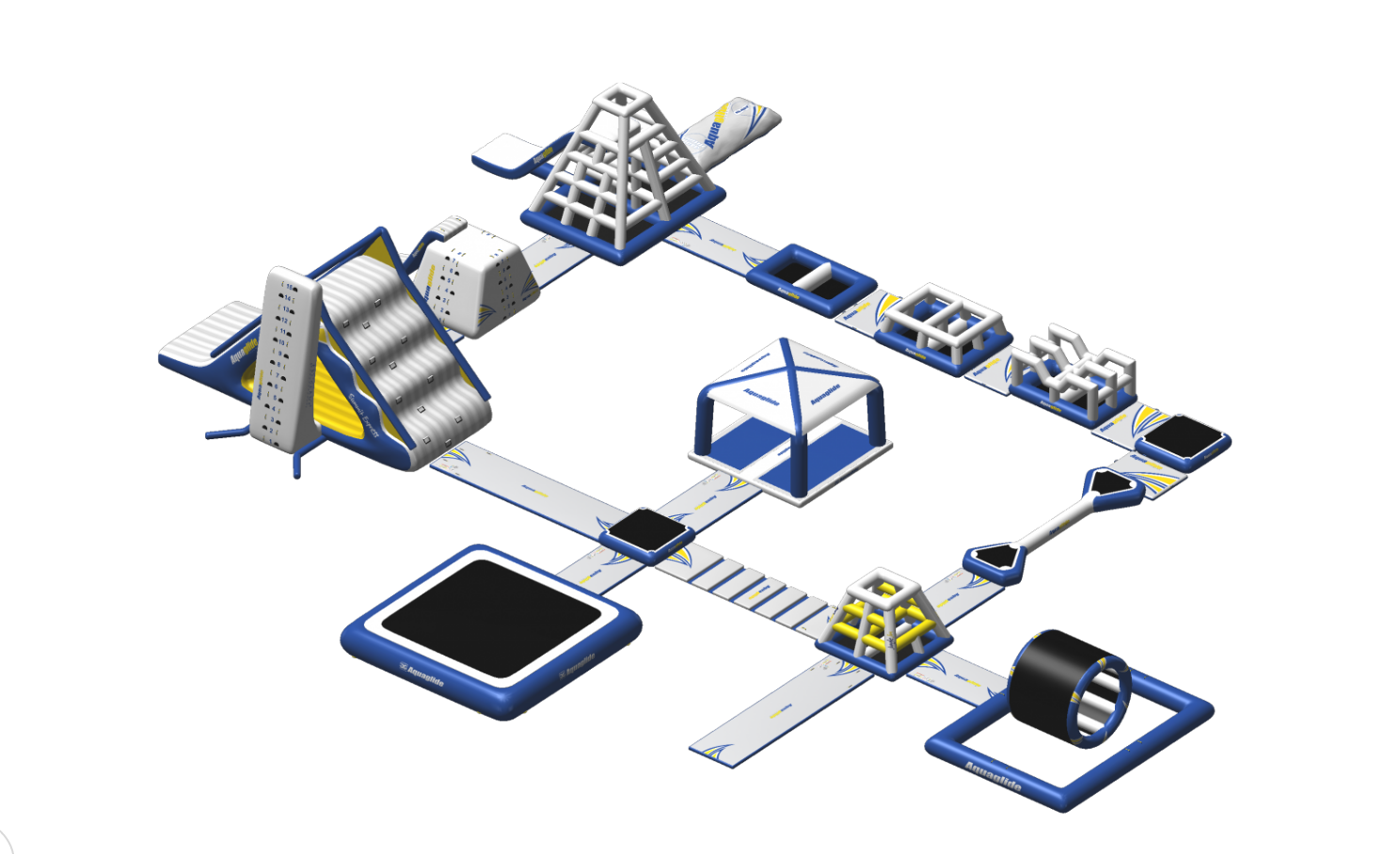 4. Kneeboard
A short board designed for surfing or waterskiing in a kneeling position, the kneeboard is one of the hottest trends in extreme water sport. With grooves allowing you to comfortably fit both knees, it can be used in the open surf or towed from a tender. Devotees of the sport enjoy the kneeboard's lower centre of gravity and less wind resistance.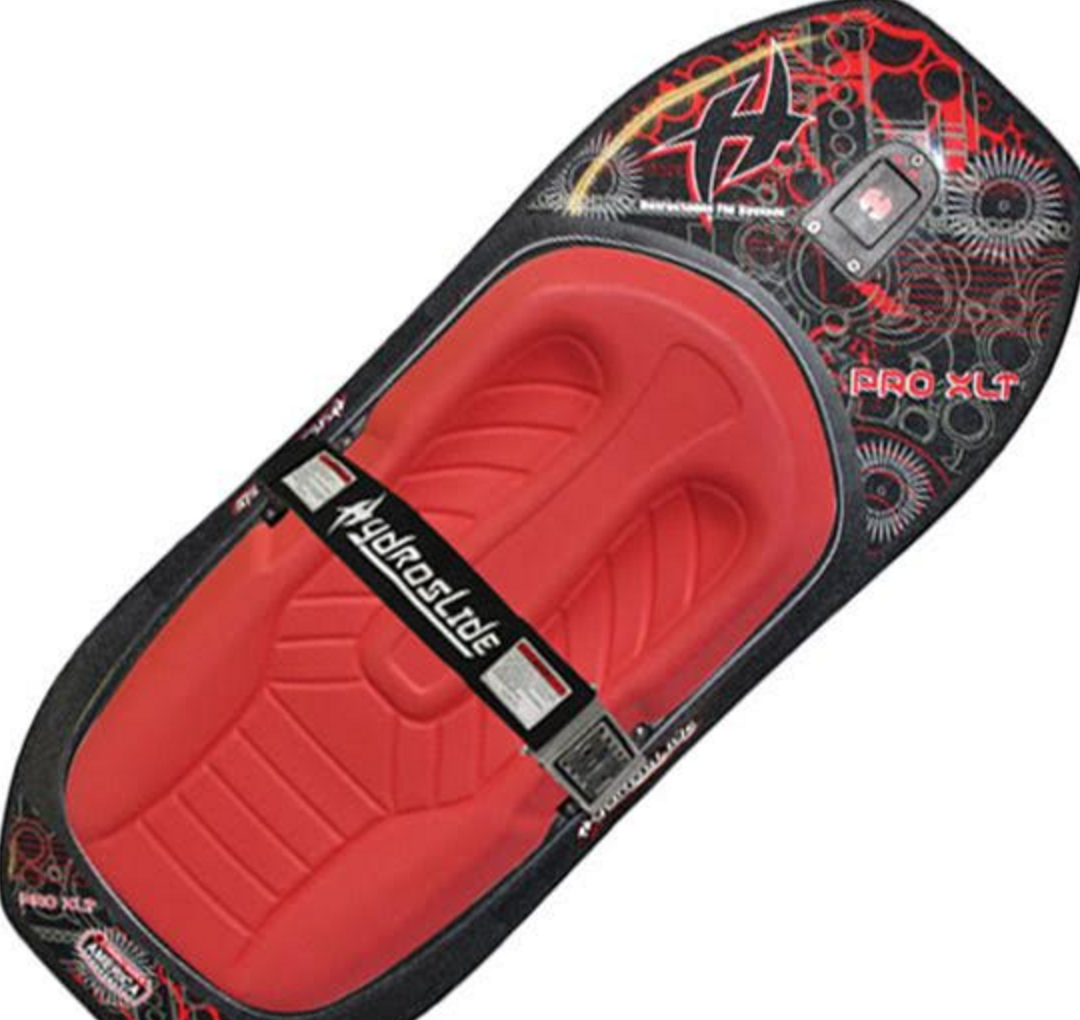 Although at first glance, the Aquaglide 270 Multisport looks like an inflatable sailboat, this ingenious piece of sporting equipment has the capacity to easily convert to a tow-able, windsurfer or kayak, to offer hours of on the water for all ages. This versatility makes it the perfect toy for a superyacht and for fun-filled afternoons at anchor during Caribbean or Mediterranean yacht charters.