Laura Begley Bloom is the Executive Editor of Yahoo Travel. A hotel junkie, Laura has always dreamed of living in one—but until that happens she is happy hopping around the globe. The former deputy editor of Travel + Leisure, Laura has traveled everywhere from Cambodia to Namibia to Easter Island. Journalism is part of Laura's heritage: her great great grandfather was a Civil War correspondent for the Chicago Tribune. Below are her top 10 favorite hotels in the world: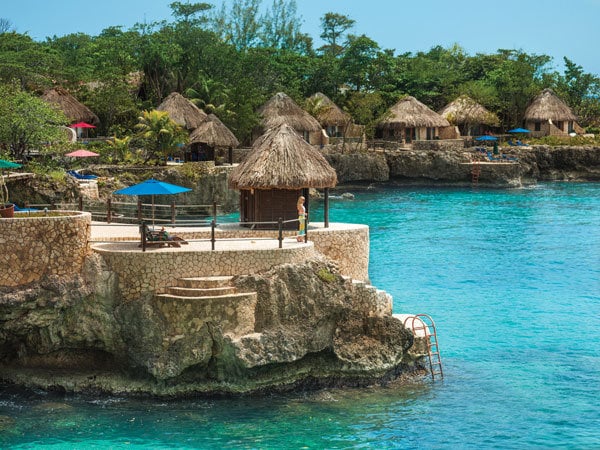 The Affordable Romantic
Rockhouse, Negril, Jamaica
Perfect in every way: this charming hotel on the cliffs of Negril is the kind of place where the bartenders really do remember your name, there's a gardener who sings to the plants, and the sunsets … oh, those sunsets.
http://www.rockhousehotel.com/escape
The Modern Classic
Beverly Hills Hotel, Los Angeles
The Pink Palace recently got a fluffing up by hotel designer Adam Tihany—and hats off to Adam, as he didn't mess with success. He just made it better.
http://www.dorchestercollection.com/en/beverly-hills/the-beverly-hills-hotel
The Ultimate Hideaway
North Island, Seychelles
A heavenly resort run by the Wilderness Safaris group that combines style and substance: the property doubles as a scientific research lab, helping to reintroduce endangered species. And it's ultra private. No wonder Wiliam and Kate stayed here on their honeymoon.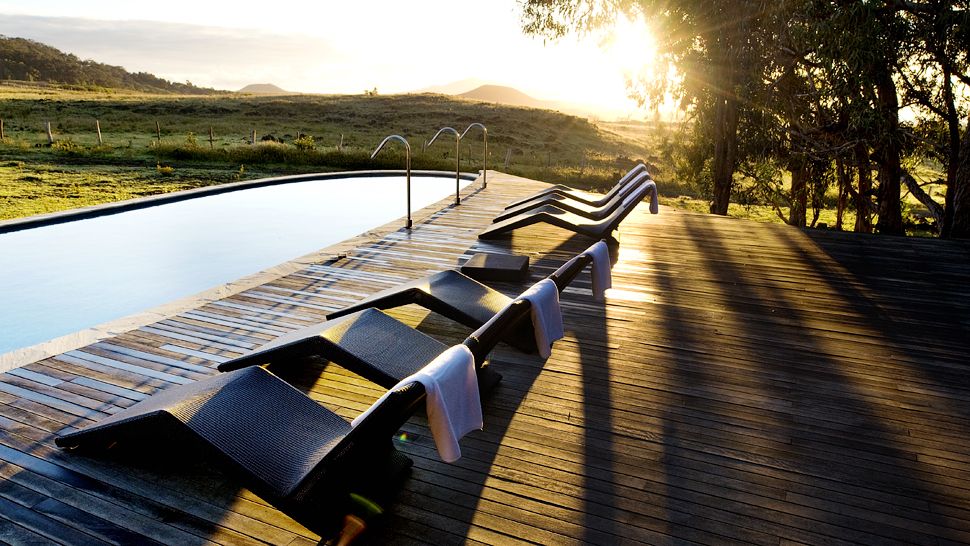 The Out-of-this-World Adventure
Explora Rapa Nui, Easter Island
Explora opened up remote Easter Island, land of those giant mysterious head sculptures, to a new kind of traveler—people like myself, who like to rough it but come back to a cosseting hotel at the end of the day for good food and a well-made pisco sour.
The Big Chill
Lake Placid Lodge
This lakefront Great Camp in the Adirondacks has cottages by the water and wood-burning fireplaces in the rooms. It's as amazing in summer as it as in winter, when you can roast s'mores by a snow bonfire and go snowshoeing through the surrounding landscape.
http://www.lakeplacidlodge.com/
Amansara, Siem Reap, Cambodia
A white-gloved driver in a vintage 1960s Mercedes picks you up at the airport to bring you to Amansara—and that's just the start of this transporting property. Set right beyond the entrance to Angkor Wat, the hotel guarantees an unparalleled visit to these majestic ruins, with private guides and incredible access.
http://www.amanresorts.com/amansara/home.aspx
The Urban Hideaway
The London Covent Garden Hotel, London
Firmdale Hotels is known for quirky-yet-sophisticated boutique hotels around London, and the charming Convent Garden—in the neighborhood by the same name—introduced me to the group. The detail I love the most: every room is decorated with a chic mannequin covered in unorthodox materials, like men's suit fabric.
http://www.firmdalehotels.com/london/covent-garden-hotel
The History Lesson
Sofitel Legend Metropole, Hanoi, Vietnam.
Staying at the Metropole at Hanoi is like walking into a chapter on Vietnam's past, mostly good. The hotel recently uncovered and excavated a Vietnam War-era bunker under the poolside bar. In the renovated but still wonderfully creaky old wing, there are suites dedicated to famous authors who once stayed here: Graham Greene, Charlie Chaplin.
http://www.sofitel.com/gb/hotel-1555-sofitel-legend-metropole-hanoi/index.shtml?PHPSESSID=qb1fegv3tf90lkklfg04c9ce14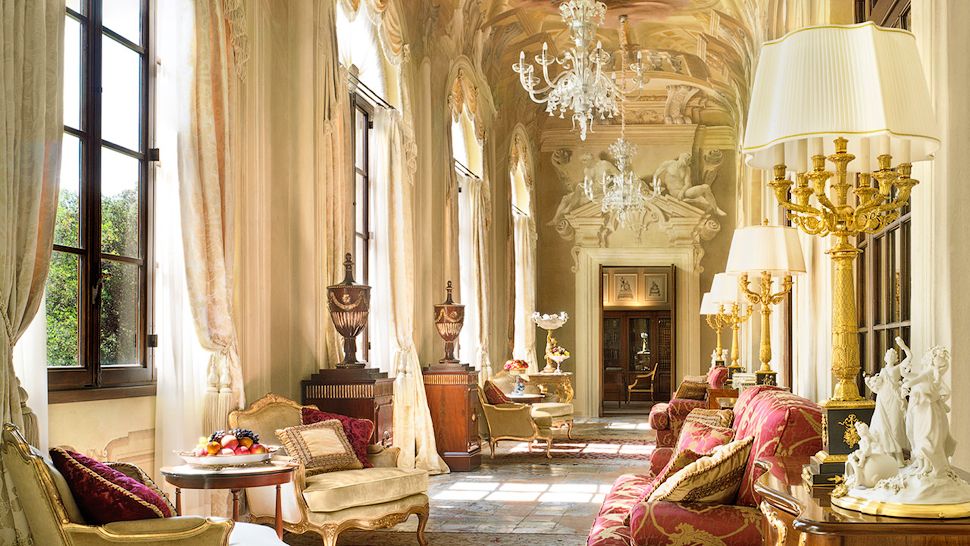 The Living Museum
Four Seasons Florence
With its frescoed-covered walls and ceilings, the Four Seasons almost makes a visit to the Uffizi unnecessary. This 15th century palazzo was once home to royalty, and you still feel very regal indeed when you walk down these cloistered halls. The property is surrounded by sprawling yet manicured gardens.
http://www.fourseasons.com/florence/
The Seaside Splurge
One & Only Palmilla
I have had the great pleasure of going back to Palmilla time and again—before it became a One & Only and since. It's all about the mix: warm staff, including butlers servicing every room; artisanal design details, like hand-woven headboards; and a dramatic seaside setting. Jennifer Aniston is a regular, and I get it.
http://palmilla.oneandonlyresorts.com/
BONUS
The Eco-Chic Safari Lodge
Lemarti's Camp, Kenya
This eco-chic safari lodge is in the process of moving to a new location, but I can't leave it off because I know wherever fashion designer Anna Trzebinski and her Samburu warrior husband Lemarti land, it will be an enormous success—and I'll be making one of the first reservations. Lemarti's Camp was an exceedingly stylish lodge with no electricity, no running water, candles everywhere. Trzebinski filled the tents with an eclectic mix of objets, fur throws, and perfectly weathered art books. Her husband Lemarti and his Samburu buddies took guests on incredible safari drives to see rare animals—like wild dogs—that are hard to find anywhere else.