Tiffany Andersen has over 20 years of aesthetic experience and holds California and national aesthetic licenses. She earned her post graduate certifications through The American Institute of Aesthetics (AIE) in Orange County, CA specializing in Skin Analysis, Custom Blending, Advanced Chemical Peeling, Advanced Anti-Aging Techniques, Advanced Acne Treatments, and Rejuvenation Therapy. Tiffany has been custom blending high performing botanical skin care throughout her entire career.
As a graduate of the Dermatological Skin Care Program through The Rayner Institute. Tiffany holds the distinction of a "Certified Esthetic Clinician." She is the former owner and operator of Chateau la Beaute Day Spa in California.
Tiffany's passion for her craft stems from an insatiable love for her work with an undying dedication to never give up even when faced with the most severe adversity, including a serious car accident that nearly left her paralyzed and the diagnosis and treatment of Stage 4 Non-Hodgkin's Lymphoma. These struggles have furthered Tiffany's dedication and commitment to success. Currently Tiffany works as an independent contractor at Renew Medical Spa in collaboration with Dr. Jin Lee in Las Vegas, NV.
As an expert in the spa industry, Tiffany has given us her top picks for spas in Las Vegas:
Las Vegas is an outpost for some of the most world-renowned spas in the world, offering everything from mega-luxury with champagne bars to middle Eastern decor leaving you feeling as if you are in another country. This raises the question: where should you go? Living in Las Vegas, working as a medical esthetician and owning my own luxury skincare line, makes me that much more of a serious critic. What I look for in these spas always starts with customer service, followed by the serene and unique design of the facility and topped with originality of treatment options. Whether you need to rejuvenate the mind after fun in the sun the Vegas way, or renew your skin with pampering techniques, these are my top picks.
Trump offers a sumptuous 11,000 square feet of pure luxury, with treatment rooms that offer an influence of wellness rituals from around the world. Begin your day by distressing at their Fitness Center. End with relaxation and receive a Royal Facial with gem stones or black pearls. If you want body care, try the Sun Worshipper Body wrap.
The Wynn, like its sister hotel, is a Five Star award winning spa designed to entice the best. Dark wood and marble are set in place to entice the men, while the woman's quarters are graced with warm neutral tones. The atrium breathes in natural sunlight that revives the soul. Any of the 45 treatment rooms offer an array of comforts that ease the body, and for an additional $30 you can enjoy the fitness center with hot tubs pools and saunas.
Forbes Travel Guide Five Star award-winning Spa at Encore definitely stood out in my mind. Featuring garden villas with exquisite treatment rooms the spa at Encore is no ordinary spa. 37 treatment rooms to help relax the body and mind, you can escape away with a Thai Oil Fusion Massage or a Moroccan Mud Wrap to hydrate the skin. This is one spa I wouldn't miss!
The Vdara Spa paves the way as a leader in the industry for the Green Spa Network, which encompasses protection for the environment by being a part of the green movement. This 18,000 square foot, two-level spa, salon, and fitness center entertains you with a champagne bar, eucalyptus steam room, pool, cabanas, and smoothie bar—a beautiful retreat for the day or the week.
Green Valley Ranch was voted the best spa in Las Vegas by the Las Vegas Review-Journal and for good reason. Located off the strip for a more peaceful retreat, it offers everything from specialty facial treatments, hairstyling, pedicures, make-up, massage, and body treatments that delight the senses with a papaya-pineapple exfoliating scrub or a chocolate truffle body wrap. In addition, a state-of-the-art fitness center to release the troubles of the day. The best part of GVR is that locals get discounts!
The 80,000-square-foot spa at the ARIA exudes peace and tranquility. With Aji stone walls, a serene water garden and natural lighting, you will quickly feel as if you entered a beautiful sanctuary. Whether you are going in for their red carpet pedicure or hot stone massage in one of their 62 treatment rooms, you will leave ready for a night of luxury.
The Mandarin Oriental is a five-star hotel and the spa reflects that rating. If you want to be whisked away to the 1930s in Shanghai, this is the place. With 17 treatment rooms that combine modern techniques and ancient therapies from around the world, the spa at the Mandarin is so calming. Spread over 2 floors, you will find it hard to believe that the Vegas lights are just on the other side of the door.
Qua Baths and Spa at Caesars Palace has definitely been designed for royalty with its snow fall in the Artic Ice room. At the award winning 50,000 sq ft spa you can enjoy the day for anywhere from $185 to over $500 and be treated like a king or a queen. For a $45 fee, you can be introduced to the ancient healing powers of water in beautiful Roman baths, popularized in Caesar's days or enjoy the Vichy showers, Laconium steam baths, chakra balancing crystal rooms, cedar sauna, or herbal steam room. Everything you need—down to a fitness center and pilates class—will leave you feeling set free.
The Canyon Ranch SpaClub at the Venetian is shared with its sister hotel, the Palazzo. If you are looking to get away from the city lights, the world-renowned Canyon ranch SpaClub is highly recommended. Whether you want therapeutic body work or a mango sugar glo body scrub, you will find everything you need. Design your own packages for an unforgettable experience.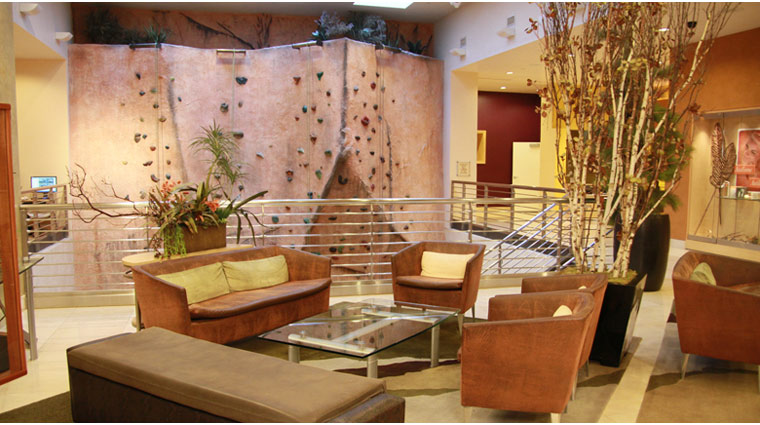 The Bellagio spared no expense when designing its luxurious 55,000-square foot spa with 56 treatment rooms and a 6,000-square foot fitness center to meet the needs of women and men alike. The Bellagio will cater to your every need and you will leave feeling like royalty. This grandiose spa experience is the place to be as long as you know there will be a few extra fees.
 Which spa is your favorite? Let us know in the comments below. 
Related articles